Bev James – The future of women in business is very healthy
Bev James is an author, entrepreneur, mentor and speaker. She is also Director of Mentoring for Start Up Loans, a government funded scheme that funds and mentors young entrepreneurs. Bev shares with us the importance of marketing, adding value to people's lives, the value of mentoring, and investing in your own development.
By Mirela Sula
More and more women are keen to start their own the business. Why do you think this tendency is growing?
We have more female business role models in business now but in my opinion still not enough. Women like Annabel Karmel, Jacqueline Gold and Hilary Devey have had inspirational journeys that can inspire others to set up their own business. Just realising that it's possible is sometimes all it takes to get the ball rolling.
As an expert in the business field, what is your opinion about the future role of women in business?
Currently female owned or controlled businesses are around 16%. I have done a lot of research in this area and the main reason for this seems to be that women are more risk adverse and tend to be less inclined to borrow large sums of money to start a business. I am a director of mentoring for the government scheme 'Start Up Loans' and we have twice the national average of women starting businesses.
I believe the reason for this is that the average loans are fairly low, around £5,000-£10,000, and each person is assigned a business mentor to help them with setting up and running their business in the first twelve months. In my opinion, the future of women in business is very healthy and we should take the lessons from the Start Up Loans scheme and provide the necessary support for women who want to start a business.
While the number of female CEO's and top-level executives are rising, there is still a long way to go. What is the reason that women are not represented in the higher levels compared with men?
Confidence is key and coaching / mentoring can give women a safe and supportive structure to explore their business goals and work out the steps to achieve them.
How do you believe that we can achieve more women as leaders? 
Having more female role models will help. It's not just about having more female leaders, it is about having more great female leaders. Training and development are important to increase confidence and skills in this area.
You are very successful in your career and as an entrepreneur. How do you remember your beginning?  
I left school at 16 and didn't go back for my exam results. I worked in a local factory for a few years not knowing what I wanted to do. I eventually settled on a career in the fitness industry and worked my way up from gym instructor to running a chain of health clubs.
I really enjoyed sales, marketing and management and those skills set me on my business path. In my health clubs days it was about getting heads through the door, and now that I have a seminar business it is bums on seats. If I had a hotel, it would be heads on beds. Having a service or product that adds value to people's lives is important to me. Being able to market your product or service is what dictates the success of your business.
Many start-ups spend months perfecting a product but don't give adequate time to plan how they will take it to market…
Is there a formula that you have learned which you can share with our readers?
The formula is having a product or service that you are not only passionate about but also having the skills to market your business. Many start-ups spend months perfecting a product but don't give adequate time to plan how they will take it to market. You can outsource marketing but no one will know your product or service like you do so I suggest staying close to this area of your business. You can delegate marketing but don't abdicate – it's too important.
What is the wisdom that you would care to share with women who have just started their own business or those who are still in a dilemma?
Get a mentor, you can benefit from their knowledge as well as learn valuable lessons from their past mistakes. They may have contacts that might be useful, and can provide a sounding board to bounce ideas and brainstorm new ones. You might want to read my book 'Do it! Or Ditch it' which is about turning ideas into action and making decisions that count. Knowledge is power so either borrow it from a mentor or take the time to learn from online resources or courses.  Take time to invest in your own development as well as developing your product or service.
What is the vision of yourself as a business woman in ten years' time?
In ten years I would like to be spending my time writing books and mentoring business owners. I have a passion for business and a desire to help people succeed so if I can do that through writing and mentoring, I would be very happy.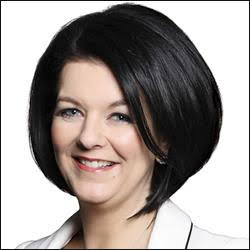 Who is Bev?
Bev's business track record spans varying sectors affording her hands on knowledge of challenges facing both companies and individuals. As well as being CEO of The Coaching Academy, and MD of The Entrepreneurs' Business Academy, she is also Director of Mentoring for Start-Up Loans, a government funded scheme that funds and mentors young entrepreneurs.
Having worked with many high-profile organisations and individuals – mentoring and coaching entrepreneurs to millionaire status – Bev now has a high profile client list of Athletes, Actors and Entrepreneurs. Bev is one of the UK's most sought after motivational business speakers, with an outstanding reputation as a business leader.
Did you enjoy this article and find it helpful? Why not share it with your social media network below?