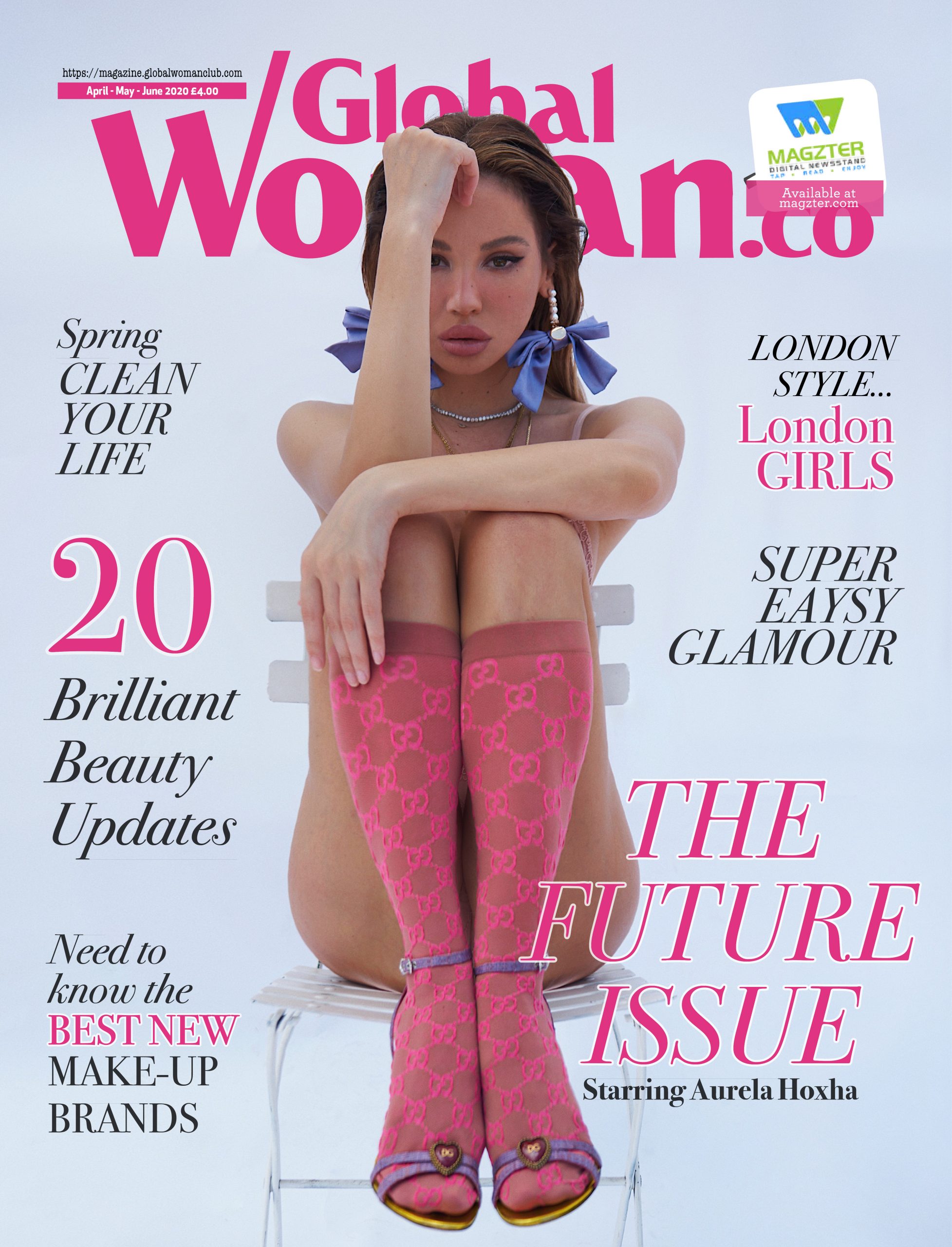 Aurela Hoxha: The Only Way to Success is to Work, Work, Work!
A woman who has always envisioned herself as powerful, independent, and a graceful fashion icon.
By Srishti Kapoor
Aurela Hoxha is an Albanian fashion icon, a model, Instagram star, and founder of both a fashion magazine and the first model agency in Albania. She is well-known for being the woman who brought real fashion into Albania. Aurela has won the beauty contest Miss Albania, and has featured as a TV host and actor in the past. She has appeared in many magazines and tabloids across Italy and Albania. Her passion for fashion, styling, and designing led her to introduce a worldwide available line of swimwear and beach apparel for every girl out there.
What inspired you to become a model? Have you always had a love for the fashion industry?
Since I was little, truly. I will always remember myself as a kid, reading fashion magazines and loving what I saw: beautiful and empowered women in gorgeous designer garments. It was an amazing experience. So when growing up, I did everything I could to work hard and accomplish a career in fashion. Not only did I want to be a model, I also wanted to help others fulfil their dreams. This led me to founding my own modelling agency. It makes me very proud and happy to see all my girls fulfilling their expectations in the fashion industry, as I teach them everything I know and have learned over the years.
[rml_read_more]
How has your journey been so far in the competitive fashion industry as a model, actress, and entrepreneur?
The fashion industry is tough, and the showbiz industry as well. You have to fight at every step of the way. It's not easy. It takes a lot of courage, and sometimes it will make you want to quit. But I always had envisioned myself as a powerful woman. I haven't stopped working since then, so I could become everything I've always wanted to be. You have to find someone you admire, who you can turn to at difficult times. Also, your loved ones are super necessary on your way to success. They will be the ones that stick with you in the purest form and will be there for you if you need them. The only way to success is to work, work, work!
What efforts do you personally take to keep yourself fit, healthy, and beautiful?
Beauty takes effort! I like to work out and take care of myself and my body. Also, I try to eat super healthy. Everything you put in your body will reflect on the outside. I really like yoga, which makes me feel at peace and relaxed to start my day. When it comes to products, I religiously follow a beauty routine when I wake up and go to sleep. One of my key beauty routines is using sunscreen and drinking a lot of water. It sounds simple, but it's super effective. Being around the people I love and my family is also what makes me mentally healthy, especially during this hard time that we are living in. Love is always the answer.
How did you come up with the idea of fashionable lingerie and swimwear?
I have always been an entrepreneur. I founded my own model agency and my own fashion magazine, so I grew an important fan base of girls that like who I am. I decided to found a lingerie and swimwear brand so all these girls that look up to me could have something that truly represented myself. So every time they put something on from AURELA HOXHA SWIM they can feel empowered, beautiful, glamorous, and also wear a tiny bit of me in their selves. It makes me so happy when I see girls on Instagram wearing my designs. I work really hard on the brand, I do photo-shoots, take care of the e-commerce, and plan all my collections and creative concepts. I also have the support of my beautiful Albanian models. They are my baby angels! I am doing everything I can to make it grow every day. I love being my own boss!
As per your interests, are you planning on designing and launching more fashion wear products in the future?
I have a lot of projects in mind for the next year. I hope that despite the pandemic crisis we are enduring, I can somehow make it work. The important thing right now is to learn how to adapt to the "new normal" life. I can't tell you anything yet, but surely there are more collections coming from AURELA HOXHA SWIM, and I guarantee you will love them. Right now though, I'm sticking with swimwear and lingerie, but I don't put away the idea of coming up with new products for my brand. The future will tell!
Did you enjoy this article and find it helpful? Why not share it with your social media network below?