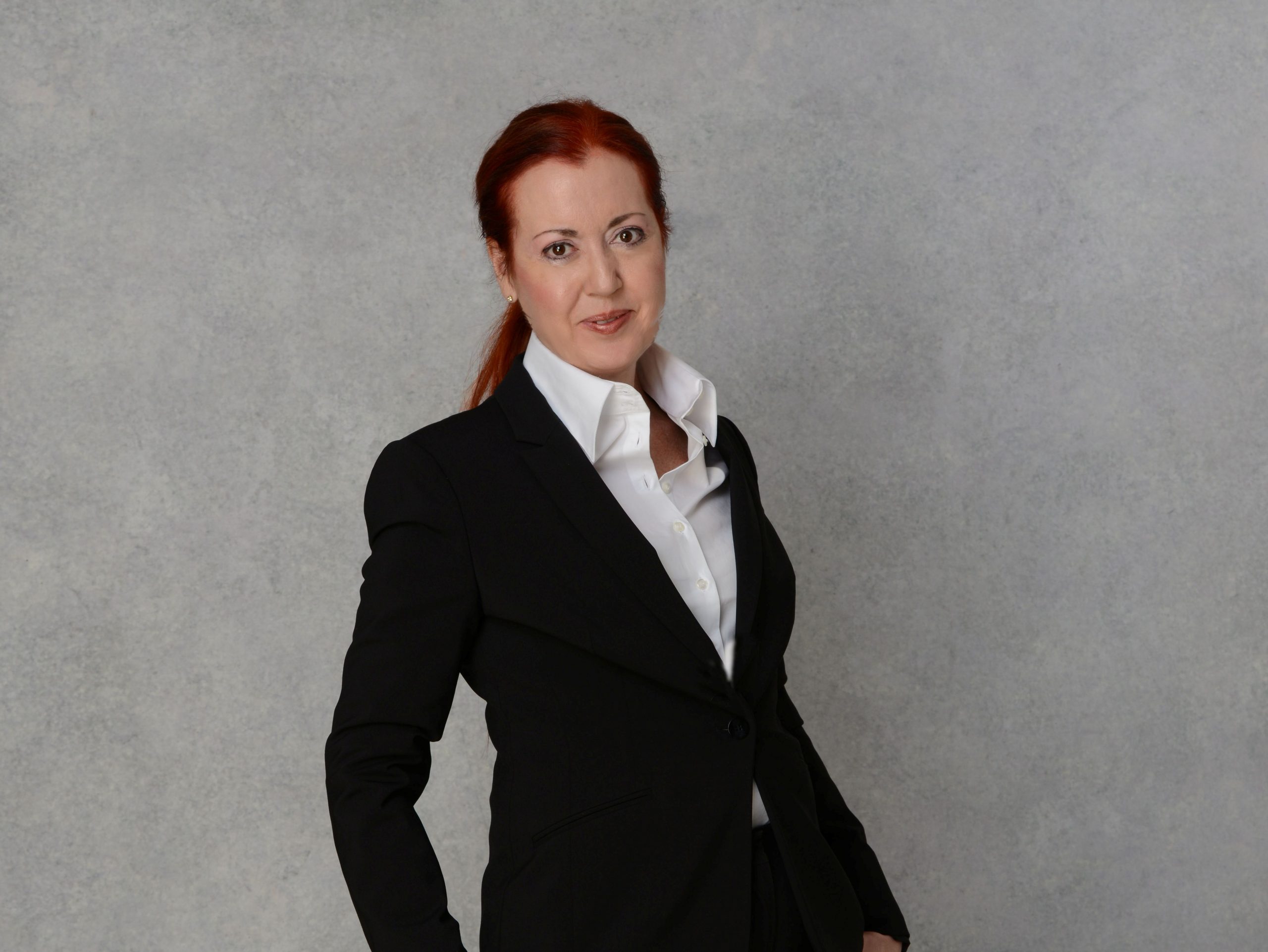 Antonia Gimenez: How I took the biggest risk in times of crisis and I managed to succeed
Antonia is one of those women who has worked hard to achieve everything in her life and even from her earliest education has been determined to be the best in the class. Later in life, through willpower and hard work,she has also managed to become a leader in the world of business. Even during these difficult days of the Covid pandemic Antonia continues to share her tips on how entrepreneurs can get through this difficult phase more easily. In 2008, when the world was plunged into an economic crisis, she took a big risk by choosing to leave her job in a secure corporation and move on to another career. Today Antonia inspires women in every corner of the world through her book "Women Who Empower" which also became the #1 international bestselling author.
You have taken many big steps in your career, but what can you tell us about the beginning of your journey?
I learned early in life that one must work hard and be persistent. During my early education I always worked hard to become top of the class and strived to achieve the best marks across all subjects.Looking back, what I always remember most about myself is that many of my life's greatest achievements have always required going outside of my comfort zone. For me that meant challenging traditional behaviour, rejecting conventional forms of securing a job for life, investing in my own education and developing a career in a different country. Also, I have always financially supported myself by simultaneously working and studying.
I have worked in some of the world's largest organisations with a global presence since 2000 and I have always aimed for diversity in order to build superior teams with broad strengths and a wide range of skills. Early in my career, I worked for 'Reuters' and the 'Financial Times Stock Exchange'(FTSE), as a global Stock Market and FTSE indexes real time Business Analyst/Project Manager. These roles were very challenging but I learned about them very quickly. In 2005 I took a leap to one of the largest investment banks in the world. At this time, it was considered almost impossible to make a career change into the banking industry. By making these decisions, I effectively ignored most of the career advice I received when I started out. Recruitment agencies warned me that if I were offered a banking position, it would only be administrative and never a front office role.I have always believed that hard work is an essential part of getting ahead, but so is making strategic career moves.
Fortunately, one of the world largest investment banks offered me a position to help global organisations with their corporate events like Mergers and Acquisitions, Tender Offers, Spin-Offs, and De-mergers. I was also involved in complex multiple 'Change Programs'. Ever since those times one of my key strengths has been in managing transformation. In 2008, I received a "Global Recognition Award" for designing and executing a strategic solution globally.
In your experience, how difficult has it been for a woman to become one of the most successful names in business?
Every extraordinary thing in life has its own risks and my strongest belief has always been that everything in life can be learned. I have always trusted in my gut instincts. I have always assumed that failures make me stronger and more resilient and learning to overcome fear has also fed my courage, persistence and determination. I would have never achieved what I have today had I not taken so many risks.
The dramatic economic change that started in 2008 was the greatest crisis in the history of finance and capitalism. It caused the business environment to change more quickly than ever before and intensified the pressure on organisations to employ more sophisticated strategy execution models. At that time, most organisations still struggled when executing their strategies and the gap between the strategy formulation and execution was not properly resolved.
I took my biggest risk to date: leaving a secure corporate position to take a different direction in my career working on a new emerging discipline attempting to resolve the problems of strategy execution. The 'Business Architecture Target Operating Models'then emerged and were aimed to go from strategy to detailed designed execution.
I have gained extensive experience in strategy execution through employing this new 'Business Architecture' discipline. I have pioneered and supported top executives and C-suite clients and many global organisations have now successfully executed my proposed strategic methods. Methodologies have been developed to maximise benefits, enabling the creation of economies of scale, centralisation, digitalisation, niche creation and differentiation strategies, uniqueness, growth and revenue generation while improving margins and reducing costs. As a leading expert in my field, I now choose where I want to work, instead of waiting for offers to come to me. I am now in the driver's seat.
It did not come without challenges though. I had to educate senior executives and practitioners into the new method while pioneering departments within global organisations. It was not easy.However, I believe the Universe has highly rewarded me for my committed confidence. Not only did it bring me a new role in the world, but it also brought me my purpose in life to "help businesses execute their ideas with the Business Architecture TOM method".
My dissertation was on Business Architecture and Target Operating Model [TOM Strategy to Execution and Innovation]. I was granted an 'A' with distinction and was strongly advised to publish on the method.
Today we live in difficult pandemic times. Do you have a piece of advice for all entrepreneurs? How can they overcome the crisis? And any advice for women and their careers in this time of pandemic?
Today, we are going through uncertain times with the Covid-19 outbreak. My advice to entrepreneurs is to "stay positive and think outside the box".
Some industries, entrepreneurs and companies have actually seen their profits increase and are likely to continue to do so post-pandemic. This is because they have either re-engineered their business models, diversified their business portfolios, or even embarked on new adventures.
Women are more resilient. My advice for women is that the pandemic has brought us huge changes on a global scale and they should use this opportunity to review their career options by looking for opportunities for growth post-Covid-19.
2020 has also been a challenging year for me personally, but during this time of uncertainty I have let those difficulties become my advantages. Since I completed my Executive MBA at 'Imperial College' London, in 2015, my driver has always been to write about my experience so that others can benefit. On the 16th of December 2020, I not only became a published author after writing my story in the book "Women Who Empower", but also became a #1 international bestselling author. The book aims to empower women to strive to reach their best and happiest selves.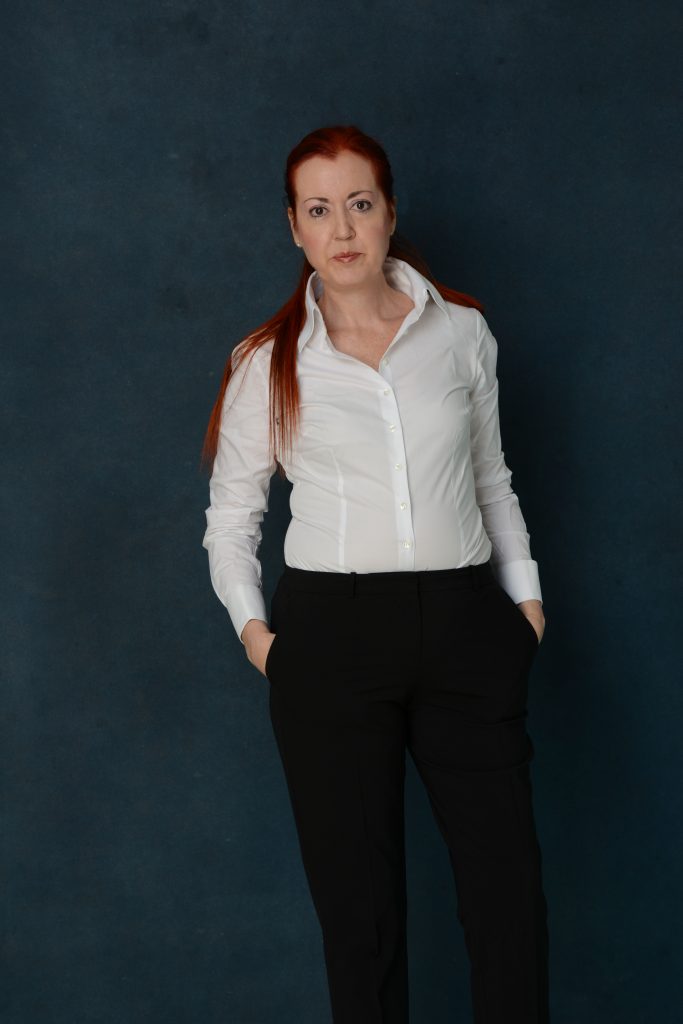 Have you ever considered working in a different business sector? If so, what would it be?
The 'Business Architecture Target Operating Model' methods are transferable across all sectors and industries and I have gained extensive experience in strategy execution through employing the new Business Architecture discipline.I have also supported many top executives and clients across multiple sectors and industries, though I have worked more extensively within the Finance Market. Many global organisations have now successfully executed my proposed strategic methods.
Antonia, as a woman, how fulfilled do you feel about your career as well as other aspects of your life?
Over the years I have been praying for the Universe to bring me a role that would keep me challenged indefinitely. A role in which I could reach my full potential and never feel bored. My opportunity came in 2008 and I believe the Universe has highly rewarded me for my committed confidence. Not only did it bring me a new role in the world, but it also brought me my purpose in life – to "help businesses execute their ideas with the Business Architecture TOM method." I am doing exactly what I wished for; helping organisations to successfully execute and sustain their strategy at a global scale.
However, for me, fulfillment describes my balanced status of success in many other areas of my life. While I do feel very pleased with my career and professional milestones and achievements I am lucky that I also have many friends and the support of my family. I still need to learn to work more on my personal life, however, in order to achieve the'perfect' balance. And thatgoal is on my priority list for this year!
Did you enjoy this article and find it helpful? Why not share it with your social media network below?