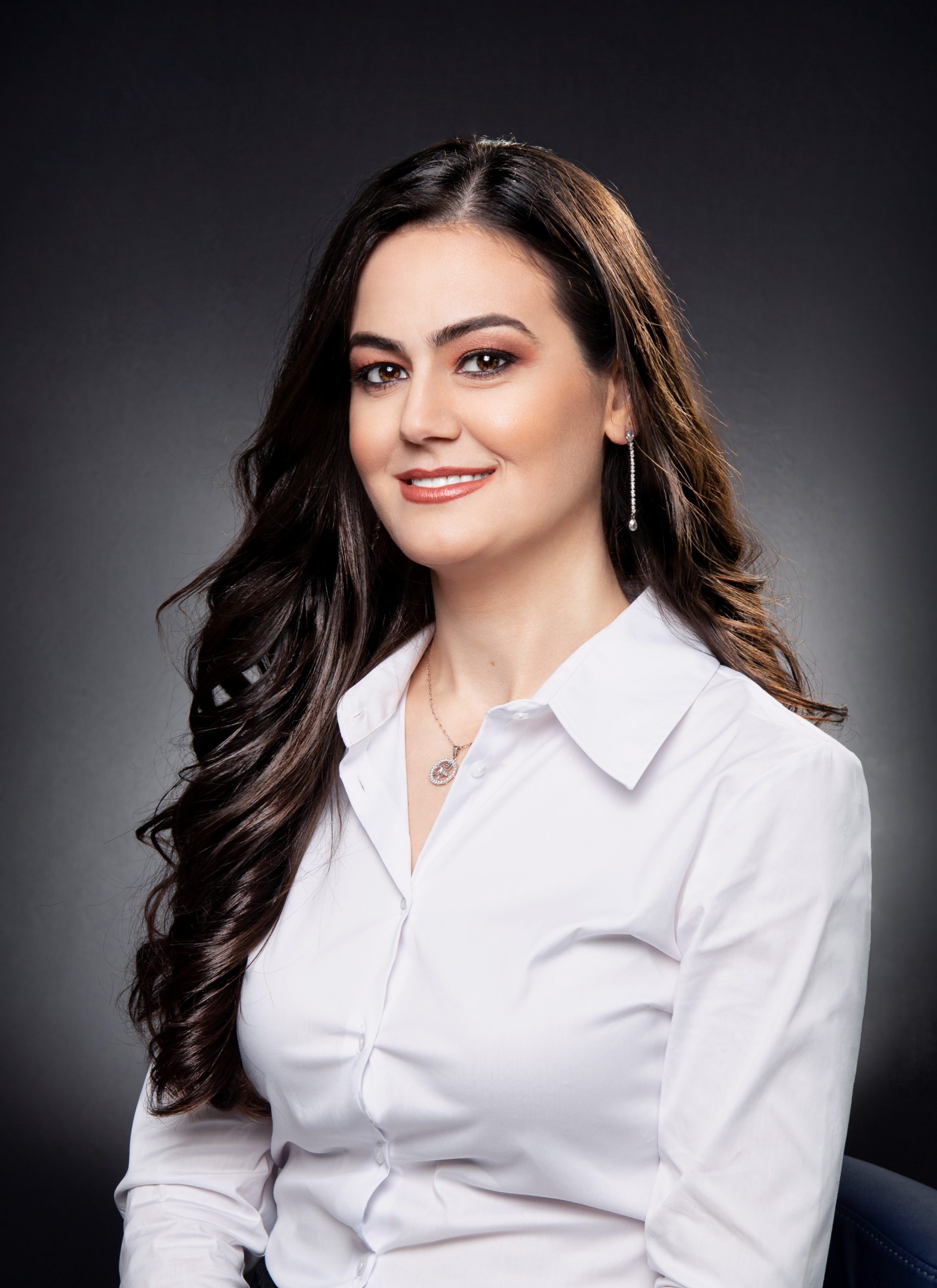 Anaida Deti: When the goal justifies the success
With big dreams and lots of inspiration, Anaida is what we call an inspirational story. She developed herself into who she is today since she was a teenager. And thanks to her will, she succeeded. After emigrating to Italy, she moved to Canada, where she realised her dream of opening a dental clinic. Today, having built a dentalcare destination, she confesses the many challenges of her profession, but also her role as a mother. With no time for rest, for her family, for herself, Anaida realised her dream and today she is looking for other goals. This is the story of an Albanian woman who found success in Canada.
A famous Albanian dentist in Canada. How was your journey?
I immigrated to Italy in 1997, as in Albania there was a civil war at the time. I was only 16 years old at the time and my parents were very scared that something bad would happen, so they decided that it would be better for us to move there. The journey was not easy. I was working and going to school at the same time. After finishing high school, I decided to go to dental school. It was my dream since I was a little girl to become a dentist. Dentistry was something that had always fascinated me. This does not mean that I wasn't terrified of going to the dentist! Of course I was, but I also found it very interesting. I used to say that when I become a dentist, I will help all the people who are scared like me, to look forward to their dental appointments. Now I see kids looking forward to their dental appointments, as well adults. Dentistry has changed a lot since I was little. In 2002, I met my husband in Italy and we decided to migrate to Canada. We were only two young people with big dreams, nothing more. We had very little information, but when you are young you don't think too much. When we came to Canada, things were not as easy as we thought. I didn't speak English, and my school meant nothing here, so I had to start everything from scratch. It was quite difficult to say the least, but I was very determined to do something with my life, and this was my chance. A lot of people did not take me seriously and that made me work harder to prove myself to everyone around me that I can do it. After many years of education and getting my license, I founded DentalX in 2013. Initially, DentalX started only with me, booking appointments in my car and seeing patients in the late afternoons or Sundays after I worked all day for other dental offices. Then, I shared my next three offices with other dental professionals until I was able to open my own office in 2016. The day that I signed the lease, I felt sick to my stomach and the only thing I could think of was how was I going to be able to pay the rent. But I can say that I was able to pay the rent, and more. The beginning was very hard to say the least, but now I have an award-winning dental clinic in Toronto and I am in the process of opening my second location. My main reason that I decided to start the dental business was to have patients that were scared going to the dentist look forward to their dental appointments. Then everything else that came with it, was a bonus.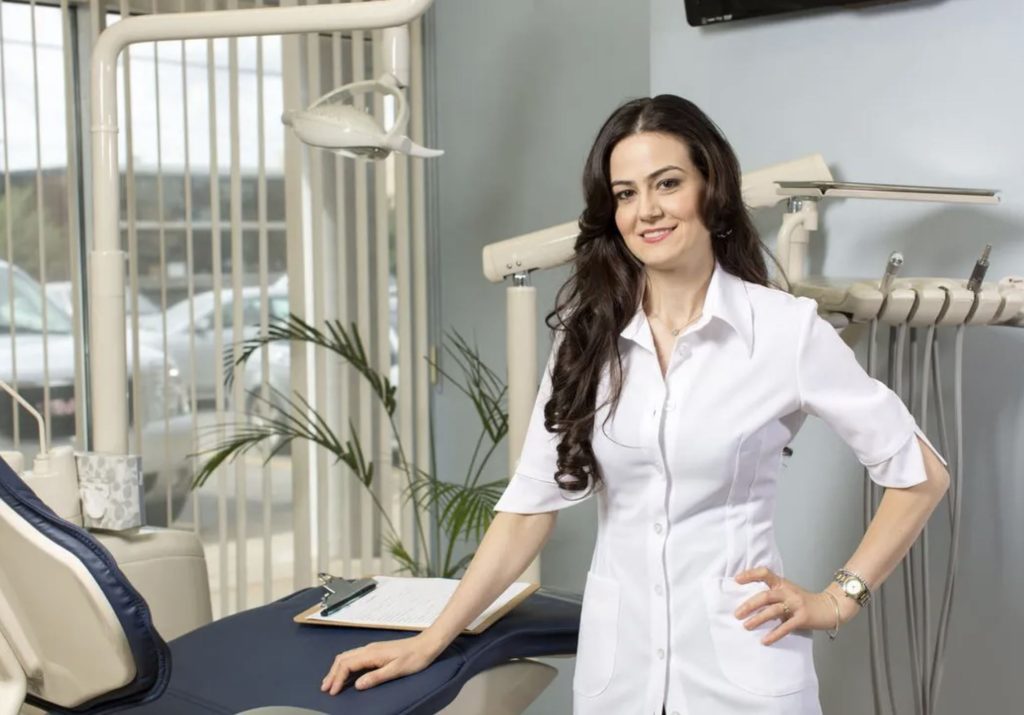 When did you start designing yourself for what you are today?
I think every day I am designing myself, the hard work and the dedication makes me a better person. I think going through hard times, shapes you the way you become.
What are the challenges you initially encountered, and how did you overcome them?
The challenges were so many, from coming to a new country knowing absolutely nothing about it, not speaking the language and having to start everything from scratch (since none of my previous achievements were recognized here). Starting a family at 20 years old is hard enough, never mind having to do that in a completely foreign place where you don't know where to start. I remember those days, waking up in the morning and thinking about what to do and how to do it, how to start my life? Although I think the young age was a great bonus: you don't think too much and you just go for it. I am also very optimistic as a person: my glass is always half full I think the most important thing is having a goal and working toward it.
And today, who is your biggest challenge?
There are challenges every day, and the thing is: the more you achieve, the more you want to achieve. And as the goals become bigger, you expect more from yourself. Also, being a mom and a business owner is very hard. Juggling family and business while trying to coordinate your life accordingly is the hardest part.
What is your secret of success and philosophy of daily work?
The secret to success is to love what you do. The passion I have for the profession has helped me be where I am. My patients and my staff believed in my vision and saw something in us that other dental offices did not have, which is a good relationship between myself and them. My passion for the dental field and my commitment to taking care of patients was conveyed in the best way possible, and this made them believe in us.
What differentiates you from others?
As hinted earlier, I think it would be passion for what I do, and also being very hardworking. When I put my mind on doing something, nothing can change my mind.
What is it like for an Albanian to become a professional role model even in distant Canada?
Canada is an amazing country. It's the country that can make your dreams a reality. In Canada, it does not matter where you come from, as most of the people are from somewhere else. As long as you want to do something and you work hard toward your dream, you can achieve anything you want.
How does Anaida remember her life in Albania? What do you miss the most?
I left Albania when I was 16 years old, so my memories are significant. What I remember and what I miss the most is how close we were with our families. I miss being around my family and old friends. I miss when my aunts and my cousins would just show up at the door without having to call and schedule a visit. Those are the best memories. Having to sleep on the floor, talking and laughing till the late hours of the night. We didn't have much when we were kids, but we had each other, playing outside, not having to worry about being run by a car or being kidnapped by some crazy person. I think my childhood is what I remember the most. I tell my kids a lot of the things we used to do when we were kids, without having any electronics, we had to invent most of our games. The weather is also something I really miss – Canada is an amazing country but it has a very cold weather. It snows a lot here and the temperatures can drop as low as -40 degrees Celsius. Being from Durres, I miss the beautiful sunny days we have there, and most definitely I miss the sea. The food is also great in Albania.
If we are going to make a comparison between the Albanian patient and the Canadian one, where do they differ and unite?
They are similar I would say. The Albanian patients do a lot of dental work in Albania, as here the dental treatments are very expensive.
Anaida, as a mother, how challenging has motherhood been alongside your career?
One of the most difficult things is to be a mother and a business owner. One of the most difficult times I have encountered was when I had just started the business, and I got pregnant with my daughter. I had some complications during the pregnancy. My daughters were twins, and I lost one of them. Due to this, my pregnancy was considered high risk and the doctor told me I had to be in bed for the remaining 7 months. I told the doctor I cannot do that: I had to work. She made me sign a waiver and told me I was crazy for doing this. Unfortunately, I had no choice. I tried to be very careful. I was very scared and I do not know if I would have ever forgiven myself if something would have happened to my daughter. But my daughter is a fighter just like me. We made it and she is this amazing little girl that completed our family. I worked till the last day of my pregnancy. The delivery went very well, she was just perfect. After 3 days, I had to return to work. I really had to. When the people saw me at the door, they could not believe their eyes. For the first two months, I had to drive home for lunch to breastfeed her and go back to work again. It was very hard.
How do you divide your time between these two commitments?
If there is one thing that I regret in my life is not having spent more time with my kids. The kids grow so fast. Now I try to take at least a few vacations every year so we can make memories that will last a lifetime.
What is your motto that pushes you to move forward?
Dream Big! Everything is possible with hard work and determination. 
What are Anaida's plans for business in the future?
My plan for the future is to open more clinics and I want to inspire and motivate other dental professionals, and women entrepreneurs to follow their dreams.
Do you have a destination where you want to see yourself?
I want to see myself go even further in life. I have a lot of dreams and I will work very hard in making them reality.
Did you enjoy this article and find it helpful? Why not share it with your social media network below?