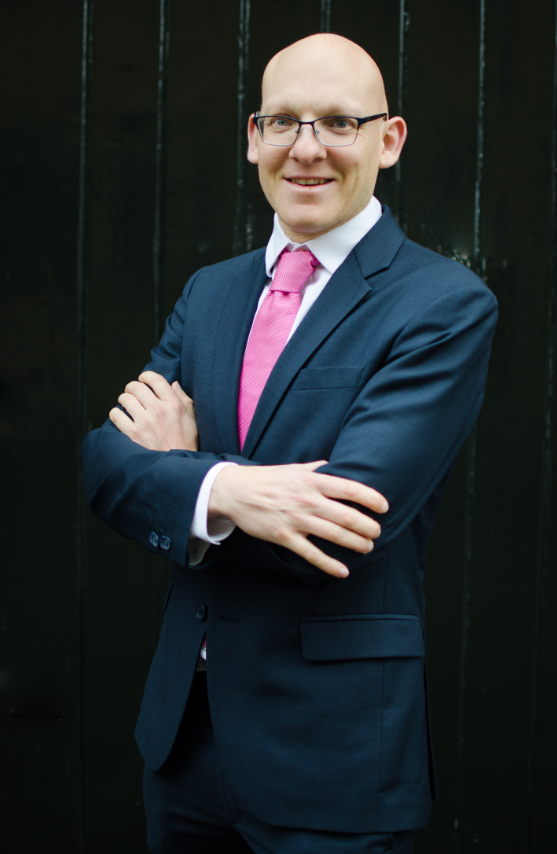 Adam Strong-Women are better communicators
Adam Strong
Women are better communicators, negotiators and analysers
By Reem Soliman
Adam Strong is without a doubt, the man to be talking right now in the world of business development. As an ultra-high personal productivity authority, a former elite athlete, author and entrepreneur, he has evidently mastered the art of productivity and high performance. I got the pleasure of speaking to him and asked him to tell us more about what drives him, the challenges he has faced, his future plans and more! Read on for my interview with Adam.
[rml_read_more]
You seem to have merged your love of athletics and health with high achievement in business; What advice would you give to those trying to find their passion?
Firstly, you need to have clarity and purpose. When I was younger, one of the main reasons I was so successful in my athletics career is I wanted to win and be the best. Do something that you enjoy and makes you happy. In order to gain clarity, ask yourself these questions:
"What is the goal?"
"What is it you want to achieve?"
"What is your purpose?"
Secondly, you must condition your mindset on a regular basis with positive affirmations. My advice is to read personal development books for at least thirty minutes a day, attend regular business conferences and reverse engineer the process the goals you want to achieve.
Thirdly, in order to get a head start against your competition, learn about the mistakes of people that are more successful than you, so that you won't repeat any yourself, it will save you time and money years from now.
Fourthly, is to do your research! Create a business idea based on solving people's problems. Richard Branson launched Virgin Atlantic because he was frustrated about the poor service that customers were receiving when flying abroad, or American businessman Vernon Hill, that launched Metro Bank to disrupt the banking industry in the UK by offering extended opening hours, great service and a pet friendly environment.
What new idea do you have? What industry could you disrupt? What problems can you solve for society? Once you have your idea execute it quickly through speed of implementation.
Lastly, you should never chase money. Create a higher purpose and you will reap the rewards in the future to come.
You've been named a 'serial entrepreneur' as you run 5 businesses, how do you keep the balance in your life while maintaining such high productivity?
You are a great advocate for supporting women; Can you tell us more about why you choose to do this, and the importance of this in today's world?
I think that women in business are often better than men. Women have great attributes and bring a lot of different skills to the business world. One of the advantages that most women have over most men is their use of empathy and optimism, crucial in business.  Empathy in business can help you grow trust in relationships with partners, clients and customers. You can use feedback to improve and make things better. I'm a big supporter of gender equality. One of the first countries to recognise the need for gender equality was Norway. They brought in the gender equality act in 1978, giving men and women equal opportunities. In 2013 they also introduced a new act stating that both sexes shall be represented on company boards by 40%. Also, Iceland introduced a law recently that states men cannot be paid any more than women.
There is still a long way to go before we see a fair balance of gender equality. However, did you know that twenty of the top Fortune 500 companies have a fifty percent balance of men and women on their board of executives? With women like the amazing Marissa Mayer (CEO of Yahoo), Arianna Huffington (Co-Founder of the online newspaper 'The Huffington Post') and Indra Nooyi (CEO and chair of Pepsi Co), they are transforming companies and achieving phenomenal results.
Women are also better communicators, negotiators and analysers. They often get into the nitty gritty details of any matter, analyse it and come up with ideas promptly. This is instrumental, as this often brings more profits for the company by making more sensible deals and profitable decisions. Unlike most men, they also allow employees to share their point of view before making any decisions. Improved communication with employees increases business relationships, retention and loyalty factors.
If support of women in business is good enough for these successful and most profitable companies, then it's good enough for any organisation.
What gives you a sense of purpose to live the life that you do?
Being a previous elite athlete has given me a great platform to transform me into results driven individual. I get really excited when I use the same skills I learnt as an athlete to deliver the same results for business owners and entrepreneurs.
I love to solve problems and come up with new and innovative ideas that help business owners become unstuck. I also love to empower people and help people achieve success, whatever I feel and look like to them. We all desire and deserve happiness in our lives and I believe becoming an entrepreneur is one way you can achieve your vision and ambitions.
Showing gratitude on a daily basis is important to me, as I wouldn't be as successful if it wasn't for the opportunities and knowledge given to me by my coaches, clients, friends, family and mentors. On an annual basis I participate in  challenging sports events and raise money for my preferred charity, such as the Alexander Devine Children's Hospice or The Debretts Young Achiever Programme, a great cause that teaches gifted teens from poorer backgrounds business and life skills.
I owe it to myself and to the people that have touched my life to keep going, keep evolving and more importantly to keep learning.
You've been named a 'serial entrepreneur' as you run four businesses. How do you keep the balance in your life while maintaining such high productivity?
One of the main advantages that I have is the ability to focus, which is a skill that has taken me years to master through regular training and discipline. I developed this skill from a very young age when I became an elite athlete and now use this skill, years on in business. I focus most of my time inspiring people around the world and consulting with companies that want instant results. Through relationships and social media I continue to help people with their energy management. And finally, on a daily basis, I use my time in the morning studying business trends and creating innovative business ideas (I call this strategic thinking) that I want to build for the future.
In order to eliminate distractions and procrastination, I block activities into 30-minute segments and co-ordinate my calendar with my assistant.  I estimate how long each activity takes and then allocate my activities into segments. These may include meetings, networking, writing articles, sales calls, reading, time for family and hobbies. The night before my day, I take my notebook and write down the 'Top 5' things that I need to do on the left-hand side of the page and the less important tasks on the right. This allows me to deal with the most important activities first. The reason I do this the night before is it allows me to have a day that is more organised and less chaotic. I feel more excited and less stressed and I'm able to eliminate procrastination throughout the day. I can get a large amount of work done in one day compared to the average entrepreneur who can only achieve the same amount of work in a week. However, if you follow my advice, you too can achieve a work/life balance as well as high productivity.
When I first started my journey as an entrepreneur, I made the mistake of wearing too many hats, whether it be sales, marketing, web design, finance, you name it I did it. I simply didn't see the point of getting help, I just kept on using money as an excuse not to take action. If you want to achieve some balance in your life you have to understand the importance of valuing your time and being paid your worth. I can't emphasise enough the importance of building a strong team, to be able to focus on your strengths and delegate your weaknesses. Even if you have just started in business, you should always be thinking of how you're going to recruit your first employee, intern or consultant. You will save valuable time and money by learning this skill early on.
What advice would you give to women looking to pursue a career similar to yours?
Be prepared – there will be ups and downs. When you're down, just step away, refocus and try the next day, and when you're up, keep the momentum going. Becoming an entrepreneur is not an easy thing and is not for everyone! If anyone tells you its easy, it's a lie. There are three things you need to follow for the same path to success.
Firstly, you have to develop your ability to be mentally tough and this enables you to be able to adapt in hard times.  
Secondly, to be consistent in everything you do enabling you to work smart and not hard.
Thirdly, the most important thing, which is having a coach or mentor who can help guide you and give you some much needed hand holding, which is crucial, especially at the beginning.  
When I first started out in my athletics career, I needed to know the key ingredients. I needed to make a recipe for success. Coaching to me is as important as oxygen. Developing a coaching culture will enable you and your team to grow together. No matter how ambitious you may be, everyone needs a coach or mentor in his or her life.
What has been the most challenging aspect you have faced in your career, and how have you worked through it?
When I started my first business, I became a fitness coach and loved helping people achieve their health goals, seeing a transformation from beginning to end. However, as the years passed, I fell out of love for my passion and needed to find something new. I started by coaching other health coaches on how to grow their business. In a short period of time they were getting more clients and making more money than they ever had done before. One of my toughest periods was transitioning from a fitness coach into a business results coach, as I still couldn't decide if this was the right route to achieve the success I wanted.  This is when I made a decision to invest in a coach, someone who was more successful than me and be able to advise me. He gave me exactly what I needed, which was a winning formula on how to build my consultancy empire.
Who has been your role model and has supported you on your journey?
JT Foxx ("The world's number one wealth coach") – is a great role model. He has gone through a lot of hardships and seems to understand how a lot of people in business feel. Also, Jason Gilbert (a former eight figure CEO and philanthropist, who is – my current coach. If it wasn't for him, I wouldn't be as successful as I am now."
What plans do you have for the future?
I'm very excited this year as I begin to grow and scale my consultancy practice; we will be recruiting new coaches and consultants to help more people take their business to the next level. Also, we will be setting up business and health retreats, that will help business owners accelerate their results through the knowledge and experiences from other successful CEO's and coaches. I want to create further business opportunities in a learning environment through high-level networking and partnerships.  I'm also going to be advising and investing in more growing companies, so they can see higher returns by working with shareholders and investors that want to eventually exit their companies. And finally, IAdam haveopes to execute some plans to launch a new business venture with myhis partner in the energy, health and organic food industry.
Did you enjoy this article and find it helpful? Why not share it with your social media network below?