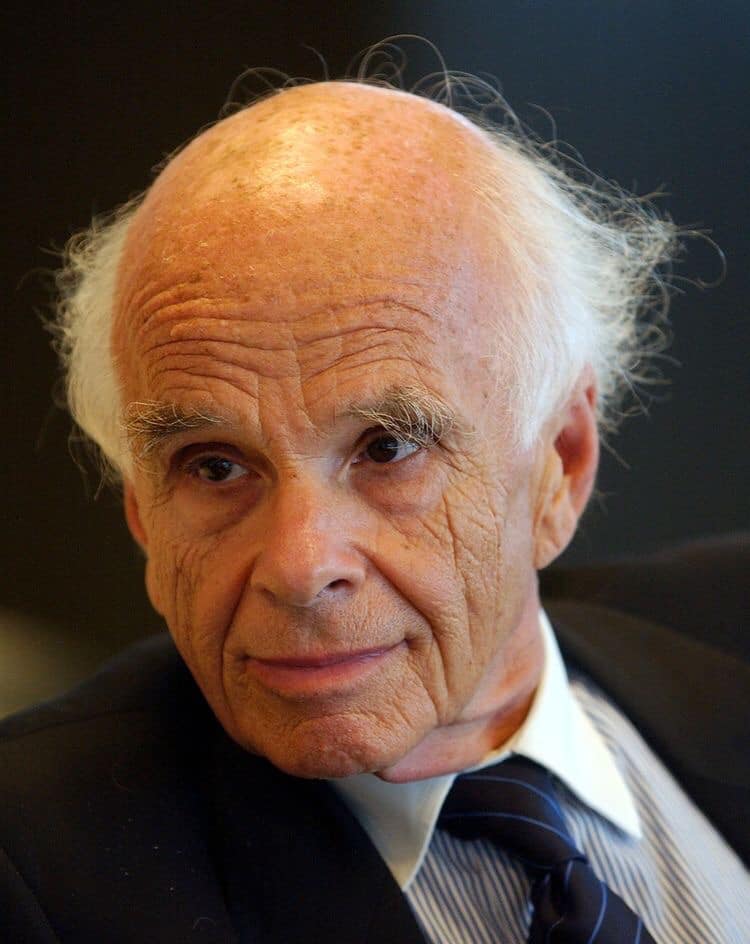 Dr. Ervin Laszlo: Reconnecting to the source
RECONNECTING TO THE SOURCE

The New Science of Spiritual Experience, How It Can Change You, and How It Can Transform the World
Dr Ervin Laszlo
"It is a sad reality that in today's society, millions of peoples have either never experienced moments of spiritual awareness or have closed their minds to such experiences. They are either too caught up in trying to survive in a hostile or materialistic and unsustainable lifestyle or have made a deliberate decision to reject such experiences as non-scientific, not acceptable to mainstream thinking. In this sterile world Laszlo's call for us to reconnect to our spiritual experience is timely indeed…" Jane Goodall
RECONNECTING TO THE SOURCE: The New Science of Spiritual Experience, How It Can Change You, and How It Can Transform the World (St. Martin's Essentials; March 24, 2020; $18.99) is a powerful new book by ERVIN LASZLO on the science of spiritual experience as a way to our collective salvation. An internationally celebrated figure in the fields of new science, consciousness, and spirituality, Dr. Laszlo presents with this book a groundbreaking message of both theoretical and practical importance.
[rml_read_more]
On the level of concept and theory, it revitalizes living spiritually in the modern world and demonstrates that the so-called "spiritual experience" is a not only real but conveys to the
deepest dimensions of our consciousness. And on the practical level, the message delivered is the experience of utmost importance in our rudderless and rapidly changing world. It is a wellspring of natural guidance, a kind of cosmic GPS that may prove to be humanity 's salvation, for it shows that we don't have to be devout followers of spiritual and religious doctrines to reconnect with the universe.
Reconnecting includes new, never before published contributions from such well-known, high• integrity writers and public figures as Jane Goodall, Barbara Marx Hubbard, Ahi-Gang Sha, and more. Each of these distinguished authors has written about a spiritual experience of their own, wherein they share moments in their lives that are outside the boundaries of the usual and reflect on the significance. Laszlo's commentaries will challenge you to explore your own boundaries and will forever alter your worldview.
In addition to his Foreword for this book, Deepak Chopra-himself a world-class mind-body• spirit sage of significant repute-offered this encomium for Laszlo's magnum opus: The great value of this book is not just its impassioned call to improve everyday life, or its argument for seeing reality as it really is. Both aims are very important but overriding them is a revolution in what it means to be human. On that basis, Laszlo has hit upon the ultimate salvation of everyone on the planet, in every generation for whom being human is the prime reason for our existence.
Ervin Laszlo spent his childhood in Budapest. He was a celebrated child prodigy, with public appearances from the age of nine. Receiving a Grand Prize at the international music competition in Geneva, he was allowed to cross the Iron Curtain and begin an international concert career, first in Europe and then in America. At the initiative of Senator Claude Pepper of Florida, he was awarded U.S. citizenship prior to his 21st birthday by an Act of Congress,
Laszlo received the Sorbonne's highest degree, the Doctorat ès Lettres et Sciences Humaines in 1970 Shifting to the life of a scientist and humanist, he lectured and taught at various U.S. Universities including Yale, Princeton, Northwestern, the University of Houston, and the State University of New York. Following his work on modeling the future evolution of world order at Princeton, he was asked to produce a report for the Club of Rome, of which he was a member. In the late 70's and early 80's, Laszlo ran global projects at the United Nations Institute for Training and Research at the request of the Secretary-General. In the 1990s his research led him to the discovery of the Akashic Field, which he has continued to study and expound ever since.
The author, co-author or editor of more than 100 books that have appeared in 24 languages, Ervin Laszlo also published several hundred papers and articles in scientific journals and popular magazines. His autobiography was published in June 2011 under the title "Simply Genius! And Other Tales from my Life." Gaia TV produced a special series on his life in the Heritage cycle, and a one-hour Special for PBS television is in preparation under the title "The Work and Inspiration of a Modern-Day Genius." He is a member of numerous scientific bodies, including the International Academy of Science, the World Academy of Art and Science, the International Academy of Philosophy of Science, and the International Medici Academy. He was elected member of the Hungarian Academy of Science in 2010.
Laszlo is recipient of various honors and awards, including Honorary Ph. D's from the United States, Canada, Finland, and Hungary, an Honorary Professorship at the Institute of Technology of Buenos Aires and Honorary Citizenship of the City of Buenos Aires. He was awarded the Goi Peace Prize of Japan in 2001, the Assisi Mandir of Peace Prize in 2006, the Polyhistor Prize of Hungary in 2015, and the Luxembourg Peace Prize in 2017. He was nominated for the Nobel Peace Prize in 2004 and again in 2005.
Ervin Laszlo is Founder and President of The Club of Budapest, and Founder and Director of The Laszlo Institute of New Paradigm Research. His latest book is Reconnecting to the Source: The New Science of Spiritual Experience, published by St. Martin's Press in March 2020.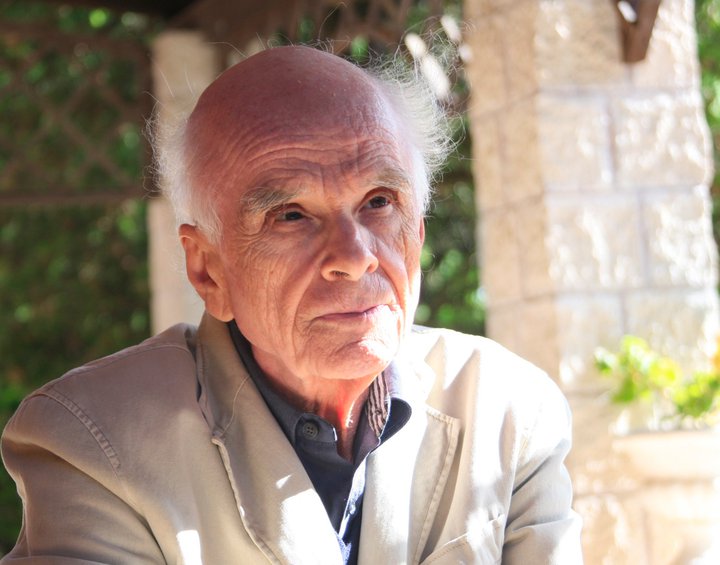 Click here for a video Q and A with the author:
https://www.youtube.com/watch?v=pFCcwAFxgxA
 To purchase ebook and audiobook clink here:
https://smile.amazon.com/Reconnecting-Source-Spiritual-Experience-Transform/dp/B0845RQFN1/ref=tmm_aud_swatch_0?_encoding=UTF8&qid=1584974540&sr=1-1
In this time of crisis with Coronavirus disease (COVID-19) Professor Laszlo has written an open letter to his readers.
Reconnecting to the Source: An Open Letter to the Reader
We are in the midst of a "bifurcation" — a critical period of change and transformation. We are at the cusp of a health crisis and are nearing the crisis-point in the economy as well as in the ecology and in the system of human societies. To wind up the health crisis, and to tackle the multiple challenges we face, we must learn to think and act differently. We must take a new path. Fortunately, we need not select that path randomly, on the basis of trial and error. We can be guided by a deep and real but largely unsuspected source. The book in the hands of the reader tells what this source is, and how we can connect and reconnect to it.
Our crises and challenges are due to faulty values and wrong thinking, and they must be transcended. The path we must take must be based on better values and on sound thinking, and it must take us to a world that is healthy and sane. It must make use of the best information available to us, but it must be inspired by something more powerful than information alone. It must be based on immediate, lived experience—on experience that transforms the way we think and the way we act.
The kind of experience we need comes to us when we reconnect to the source. In the book Reconnecting to the Source some of today's best known and most highly esteemed thought- leaders testify that this experience is real, and that it changes the thinking and the life of those who undergo it. They recount their own life-transforming experiences and share the impressions they have left on them. These impressions are lasting and deep and are strikingly similar even in quite different people. When the petty concerns of everyday life are stripped away, the message that comes through is simple and clear. Words do not do it justice, but we can encapsulate its thrust as follows: We are empathetic and collaborative beings; not uncaring and destructive competitors. We are one; our separateness is an illusion. We are intrinsically oriented toward wholeness and love and are linked to one another and to the universe.
When it comes to promoting deep-seated change and transformation, grasping this message is more powerful than information. When it penetrates our consciousness we realize that we are organic parts of the great symphony of life on Earth—a symphony of which the recurring theme is wholeness and coherence in body and in mind, and in the spirit that makes us one with each other and with the universe.
Gandhi said that we need to be the change we wish to see in the world. Change, positive change, is urgent, and today, at a time of bifurcation, it is possible.
The time has come to allow the experience of our own fundamental nature to rise to our consciousness and change our thinking and our life. The time has come for you and for me, and for a critical mass sensitive and responsible people, to reconnect to the source. Then we will change our thinking and our life—and change the course of history.
Ervin Laszlo
March 24, 2020
RECONNECTING TO THE SOURCE
The New Science of Spiritual Experience, How It Can Change You, and How It Can Transform the World y Ervin Laszlo
Price: $18.99
Publication Date: March 24, 2020
ISBN: 9781250246448
Did you enjoy this article and find it helpful? Why not share it with your social media network below?