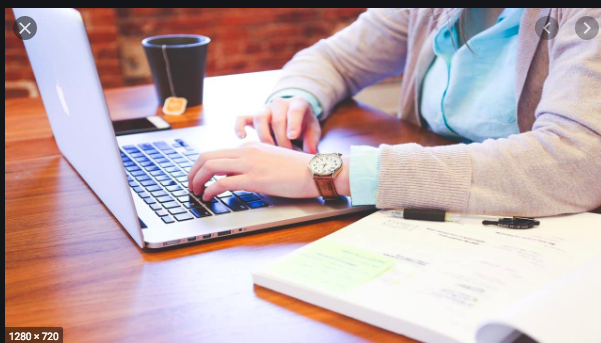 Six Easy Ways Embracing Tech Can Improve Your Business
Six Easy Ways Embracing Tech Can Improve Your Business
By Victoria Bravery
I recently attended a five-day business seminar conducted by Tony Robbins. At the event, Tony spoke about investing in Artificial Intelligence for the past few years. He is also creating an AI version of himself. AI Tony has consumed every piece of content Tony has ever produced. It has learned how to be him so effectively that it will be able to continue his legacy of changing lives after the real Tony is gone. Even before that, it will allow people to get access to Tony's wisdom in the form of personal coaching delivered by the AI version of himself. He says that the AI is so accurate that even his wife cannot tell the difference when hearing it respond to prompts. At the event, Tony also told a story about conducting a three-day seminar in Australia last year of which he was only there for two days. The third day he appeared as a hologram and for the first 20 to 30 minutes, nobody could tell the difference.
[rml_read_more]
This level of technological involvement in a business is daunting and even inconceivable for most business operators. However, implementing some forms of technology as soon as possible is a must for any business wishing to not only survive the next couple of years, but to thrive and even dominate the next decade. Unless, of course, your goal is to become as obsolete as VHS video.
If you are not sure how or where to start, here are some ways technology can be implemented in your business, without uploading your consciousness into the cloud a la Tony Robbins.
1. Marketing
You can use social media platforms such as Facebook, Instagram, Youtube, and LinkedIn to promote your business and connect with your clients and prospects, directing them to your website, or even doing business directly in these platforms. Starting a blog is another great way to reach clients and drive traffic to a site where you can use email opt-ins or chatbots to collect emails. You can then utilize email marketing, leveraging your time by automating the process through platforms such as Mailchimp and Aweber.
2.Communication and Remote Consulting
Platforms such as Zoom allow you to have a webinar or conference with one or multiple clients at once in different locations and time zones. There are also platforms such as Teachable, where you can document your knowledge and skills into an online course or digital information product. Project management tools such as Monday.com and Trello, help you to work with remote team members and virtual assistants as well as help you manage your time and workload more effectively.
3. Productivity
Writing to-do lists the analogue way, in a notebook with a pen, suits many of us. There is something special about putting pen to paper. However, digitizing it has added benefits. For starters, it is accessible on any device (as long as you are using a cloud-based app) and integrating with other apps such as your calendar app (like Google calendar), and time tracking apps such as Pomodoro.
An app called Notion is a great all-in-one digital workspace. It is compatible with apps you already use such as Google Drive, Google Docs, and Google Sheets, to give you a one-stop-shop that supports your planning, writing, collaboration, and supercharges your organizational skills.
4. Digital Documents & File Storage
Save your computer's hard drive space, as well as protect your files from computer failure, by keeping your data in the cloud. Google Drive and Dropbox offer vast amounts of storage for free and also have file sharing access so you can collaborate with clients and partners with the ease of a click of the button and even from your smartphone.
Since it is now 2020, and many people are making more effort to conserve environmental resources, going paperless gives you a gold star for your efforts to reduce carbon footprints. Not to mention, it allows you to share any document instantaneously. One of the best ways to incorporate this, aside from using cloud-based storage, is to implement an electronic signature app that lets your clients digitally sign contracts and agreements within seconds of receiving them by email. Platforms such as Right Signature and Sign Request are both great apps to start with as they are cheap or free for low volume usage, and both offer scalable solutions as you grow.
5. Finance
Every aspect of your business finances can (and should) be digitized to become more efficient and more accurate. The lowest barrier to entry is online banking. After this, using technology such as GoCardless, to collect payments from clients, can take the hassle out of getting paid. What about your taxes? Managing your finances to be compliant for tax submission is essential, as well as giving you the power to understand what is going on with your cash flow at any given time.
Most bookkeepers, accountants, and CFOs insist on using one of the many programs out there such as Xero or Quickbooks, as opposed to exclusively using spreadsheets. For anyone just starting their business or unable to find space in the budget to pay for an accountant or bookkeeper (both should be the first hires of any company), platforms such as Freeagent help you manage your finances. You can also grant access to a bookkeeper/accountant so they can take over when you have the resources. The interface for Freeagent is so user-friendly it is reminiscent of Facebook 10 years ago
6. Customer Service
Absolutely nothing available now can replace the magic of having contact with another human being. Artificial Intelligence is not yet advanced enough to notice the nuances of someone's tone of voice or body language as effectively as another person can. AI cannot utilize human subtleties in conjunction with other emotions and skills such as compassion, humor, and the authority to connect with customers and solve their problems. However, using technology to boost your customer service and free up some of your time and energy can be game-changing for any business' efficiency and growth as well as the business owner's sanity.
A comfortable win in this area is to create an automated email response to your customer service or enquiry inbox. When someone emails you at any time of the day or night, they get a lovely, automatic response that lets them know their message has arrived safely. People love to feel acknowledged, and this simple action makes people feel like you have heard them rather than making them concerned that their email got lost in the ether.
If you are feeling a bit fancy and futuristic, having a chatbot on your website or linking from your digital marketing campaigns on Facebook, for example, can help you get more qualified leads and drive traffic to your enquiries process. Chatbots have a better engagement response than any other form of digital communication at the moment, with much higher click through booking rates than from an email campaign. They can be a little challenging to implement correctly, but doable for a small business owner with a fair amount of patience, who is willing to learn and apply themself!
Victoria Bravery is the Co-Founder of Mainyard Studios, a company that has workspaces of all shapes and sizes, enabling small businesses to "create, connect and thrive".
Did you enjoy this article and find it helpful? Why not share it with your social media network below?