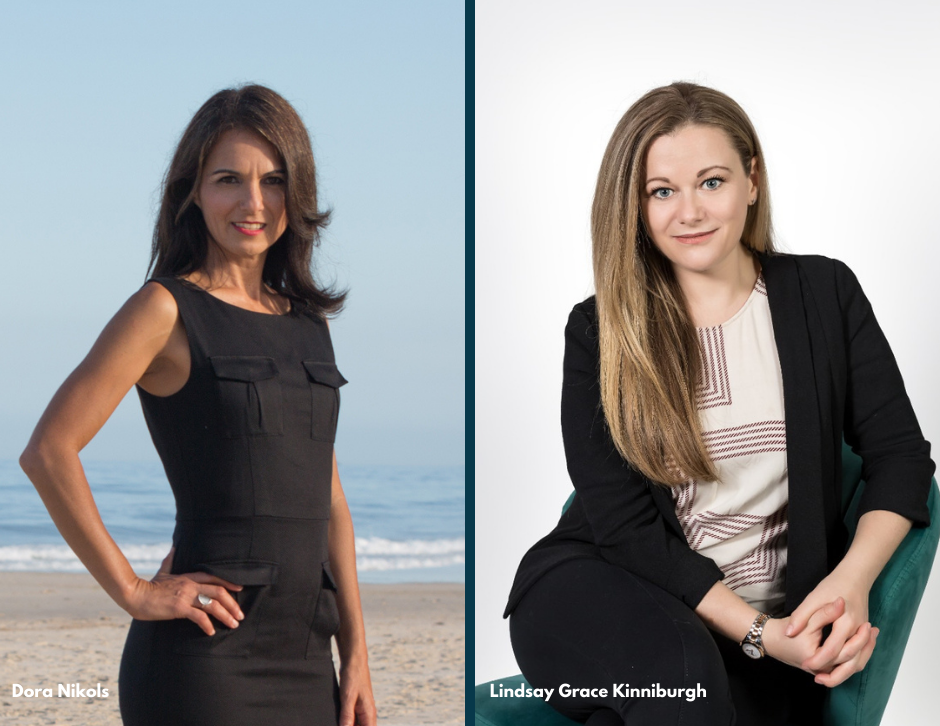 10 ways to build a purpose-driven brand
Authors: Lindsay Grace Kinniburgh & Dora Nikols
2020 has been a game-changing year. COVID-19 has had a profound impact on almost all aspects of our daily lives, from how we connect and communicate to how we shop, eat and even exercise.
As individuals and organisations come together to unpeel what a post-pandemic world will look like, we're also met with the stark reality that Earth is facing a critical time and the pandemic may just be the tip of the iceberg.
Survivability is everyone's responsibility and as we move towards 2021, changes in consumer behaviour indicate that the future will be driven by human connection and a desire to be part of something bigger.
If businesses are going to survive in an era driven by conscious consumerism, they must be willing to move beyond maximizing shareholder value and infuse a higher purpose into the core of the company's foundation.
While strategic transformations are never easy, repositioning to become a more purpose-focused brand will be especially powerful in the new year and beyond.
To guide organisations, here are 10 ways to help build a purpose-driven brand:
Serve society
Think globally
Build trust
Focus on your people
Engage in strategic partnerships
Create a purpose-driven strategy
Develop authentic campaigns
Let Purpose Direct Your Content
Expect to play the long game
Be realistic in measuring results
Serve Society
Historically, companies were in business to serve shareholders by generating immediate gains. Shareholders remain important, however, they are no longer the primary focus of the business. Instead, the purpose of a corporation is to serve a broader sphere of stakeholders from employees and customers to communities and the planet.
According to The World Economic Forum, "the purpose of business is to serve society. The only way to overcome such complex and structural challenges as minimizing the impact of climate change, reducing social inequality and improving education and health is to transform companies so they can continue to be the engine of development."
Companies that are operating to serve society include Thankyou™. The Australian owned social enterprise exists for the sole purpose of helping end extreme poverty for 736 million people worldwide. Through sales of water, body care, and food products, the company uses its profits to support international community development projects in 16 countries.
Think Globally
The strongest brands have a clear sense of purpose. They know what they stand for and the impact they want to make on the world. Building a purpose-driven brand isn't as simple as implementing a local CSR strategy. Social business is about generating real change on a global scale.
Patagonia is a standout example of a billion-dollar purpose-driven brand that focuses on environmental impact. Founder and chairman Yvon Chouinard wasn't just driven to revolutionize the fashion industry. Patagonia is a company fighting for global environmental causes and sustainable business practices.
Build Trust
In a report by Edelman, Trust is identified as the second most important factor in purchasing decisions, topped only by price. 70% of people agreed that trusting a brand is more important today than it was in the past. So, what does Trust actually mean?
Consumers are more empowered than ever and while the decision making process may be more complex, if consumers trust a brand they are more likely to demonstrate loyalty. Consumers also see brands as an extension of their personal values, therefore, if a brand has been dishonest, consumers are less likely to be forgiving.
Building trust requires honest marketing, communications that are authentic and consistent, and building relationships that matter.
Losing trust is serious business. Volkswagen's emissions-cheating scandal — the brand admitted to rigging 11 million of its vehicles with software designed to cheat emissions tests — has costs the manufacturer more than €30bn (£26.7bn) in fines, compensation and legal costs.
Focus on Your People
It's the people within an organisation that make (or break) a brand. Companies that create an ecosystem where people work together with maximum transparency and an openness that makes employees feel part of something special are the ones that reap the benefits of higher productivity, increased innovation and lower absenteeism rates.
When it comes to the workforce, people today are driven to work with brands that have a dedicated purpose. In a Communications Millennial Employee Study by Cone, 64% of Millennials consider a company's social and environmental commitments when deciding where to work. 88% agreed their job is more fulfilling when they are provided opportunities to make a positive impact on social and environmental issues.
Timberland is a brand that takes an integrated approach to creating and sustaining purpose. The outdoor apparel retailer first launched its Path of Service™ employee volunteer programme in 1992. In alignment with the brand's purpose, "To Inspire and Equip the World to Step Outside, Work Together, and Make It Better", the programme gives all employees a chance to pull on their boots to make a difference. Every employee gets up to 40 hours of paid time off each year to paint, plant, rebuild, clean, green and restore the outdoors in the communities where they do business. The company has served over 1,200,000 hours worldwide.
Engage in Strategic Partnerships
Strategic partnerships are an important focus for purpose-led brands. The United Nations SDGs (Sustainable Development Goals) – the blueprint for global development – state "a successful development agenda requires inclusive partnerships — at the global, regional, national and local levels — built upon principles and values, and upon a shared vision and shared goals placing people and the planet at the centre."
Since COVID-19, strategic alliances in a complex economy have become more important than ever. Collaborating with partners that hold shared or similar values can amplify the impact of your purpose. Working together can open up opportunities with new market segments, improve supply chains, change business models and impact industries.
The fashion industry is one of the world's most polluting industries; it accounts for 10% of all humanity's carbon emissions and is the second-largest consumer of the world's water supply.
Strategic alliances in this space can improve manufacturing capabilities, drive investment in sustainability and improve much needed ethical practices.
In a new partnership, Adidas has come together with sustainable shoe brand Allbirds to develop low-carbon impact athletic shoes. Adidas and Allbirds are making use of each other's sustainable innovations to advance in the fight against climate change.
Create a purpose-driven strategy
Although Purpose has been around for some time, it is often perceived as a nice-to-have rather than an integral part of the business strategy. Smart leaders understand that purpose can generate sustained profitable growth, make deeper connections with stakeholders and keep the brand relevant, but even when purpose is taken seriously, this doesn't necessarily mean it sits at the heart of the business strategy and is effectively translated into the DNA.
TOMS are a leading brand that's never wavered in its mission. As a for-profit manufacturer their strategy is built on a simple One for One® model — For every pair of shoes sold, a new pair would be given to a child. The philosophy was developed by company founder Blake Mycoskie and brought to market in 2006.
Develop authentic campaigns
When developing purpose-driven campaigns the purpose must be clear and the marketing messages aligned with the company's values. Campaigns should also focus on solving problems, raise awareness of important issues or drive social and environmental change.
In a campaign to inspire girls to be anything, Barbie launched a series of new dolls focusing on a global Shero programme for International Women's Day. The campaign honoured some of the world's most inspiring women with a one-of-a-kind doll made in their likeness.
In the UK, Barbie honoured the fastest women in British history Dina Asher-Smith, National French Football Captain Amandine Henry, Turkish Teenage Para Swimmer, Sümeyye Boyacı, German World Champion Long Jumper Malaika Mihambo and Ukrainian World Champion Sabre Fencer Olga Kharlan.
As the original girl empowerment brand, Barbie is committed to inspiring the limitless potential in every girl.
Let Purpose Direct Your Content
Successful purpose-driven content goes much deeper than discussing the latest CSR initiative, supporting a worthy cause or talking about company goals. Good content aims to build relationships, connect with the audience and inspire action. Content should support what the brand believes and be unafraid to stand behind the brand's values.
Shortly after the death of George Floyd, Nike changed their well-known tagline from "Just Do It" to, "For Once, Don't Do It". The campaign demonstrated their allegiance to the Black Lives Matter movement, which was backed by a $40 million commitment to support the Black community in the U.S. on behalf of the NIKE, Jordan and Converse brands collectively.
A different cause-related campaign by UNILAD, FreedomToDonate and ELVIS was created to raise awareness of a current discriminatory UK law that prevents sexual active gay and bisexual men from being able to donate blood — even if it's safe to use.
Located in a secret London location, The 'Illegal Blood Bank' collected enough blood to save 78 lives and prompted an NHS investigation into a pioneering new process.
UNILAD'S campaign focused solely on the purpose to end blood donation discrimination. The carefully crafted content was designed to raise awareness of an important social issue and drive action for change.
Expect to play the long game
Choosing to be a purpose-orientated company isn't 'just for Christmas'. If the company's purpose is to shape society, impact the environment or change lives, expect to play the long game. Building purpose is a commitment and it's not for leaders who prefer to dip in and out of what matters.
Patagonia has a long history of building its sustainable business model, which continues to be a work in progress. Unilever has a decade-long plan to improve sustainability throughout the company. Bacardi recently announced plans to introduce fully biodegradable bottles, but the world's most sustainable spirits bottle won't be on the shelf until 2023.
Be realistic about results
Companies serious about purpose will ensure goals based on performance and impact are tracked and reported transparently. However, when it comes to measuring whether a company is achieving its purpose-driven ambitions, leaders must understand that it's not just about metrics, it's about the bigger picture and building a better world.
Like any new business focus, implementing purpose isn't always guaranteed to be successful, especially when technologies and consumer behaviours are constantly evolving. A strategy should incorporate time for testing, measuring and adjustment in order to be effective.
The point of purpose is doing the right thing and striving for change.
Summary
Leading brands bring their purpose to life by finding a purpose that's aligned with their values and beliefs. Purpose must be supported by leadership and embedded into the company's DNA.
When connecting with consumers, campaigns and marketing messages must be anchored to a purpose-driven strategy and shared in a way that's authentic and truly meaningful.
Companies that focus on purpose, and do so with sincerity, will reap the rewards and build a legacy of positive impact on the world.
For more information on building a purpose-driven brand, please visit: www.Outsourcedimagination.com 
Credit photo of Claire Ladkin: Mireya Gonzalez
Did you enjoy this article and find it helpful? Why not share it with your social media network below?