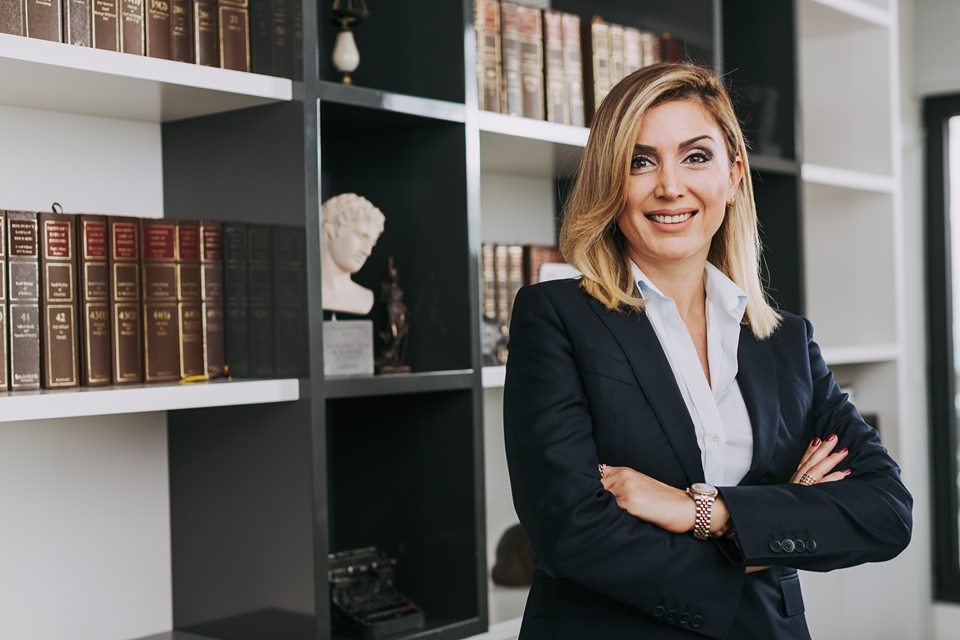 Why Women Add Value to Business and Community
Eylem Şakir 
Why Women Add Value to Business and Community
By Fatima Gorezi 
Eylem Şakir is an Award Winning International Property Lawyer, established six companies, Mentor and Philanthropist. After working at the European Commission, KPMG and in one of the leading law firms in Cyprus, she eventually decided to establish her first firm, founding Eylem Şakir and Associates Law Firm.
As an advocate but also as a woman passionate about women empowerment, her vision is to be a role model to encourage women globally towards financial freedom by educating them on investments especially on real estate investments so women can reach their potential. She believes that knowledge is power and to educate women in global economics will ensure them reaching their full potential. For future generations to come, she claims, we need to empower and add value to each other as women. Eylem believes that economic independence is about expanding the capacity of women to make genuine choices about their lives through full and equal participation in all spheres of life. It is about recognising women's work, paid and unpaid, as valuable, both socially and economically.
[rml_read_more]
Eylem, how did you become such a success story ?
Since my childhood, I have always been a very creative, ambitious and disciplined individual. Society often lacks female role models to show what can be achieved as a woman, so I decided to take on that role and to act to improve gender equality in my country and studied law. I always believed the secret to becoming a successful and a happy individual was through independence. In order to obtain this, I needed to take action and create a difference on the island that I was born. Both being ambitious and having an entrepreneurial mindset was the core of chasing my dreams and I took this with both hands. After working at the European Commission located in Brussels, KPMG located in the Republic of Cyprus and one of the most influential law firms located in TRNC, I founded my own law firm Eylem Şakir and Associates Law Firm. As I continued developing my knowledge and network around the globe, I then went on to open the investment company Privileged Investment Ltd. and the development companies Devyap Development and Adda Development. I am now a proud, independent and established Turkish-Cypriot business woman with my own values. I also remain forever thankful to my mentor, who taught me that a success story without values is not a success and you are who you know.
What attributes would you say are vital to be a successful property developer?
I believe there are a few attributes that are vital for a successful property developer. A business plan is essential for any project and should be the key aspect for any business start-up. Once this is established, the developer needs to research and focus on the main drivers that entice sensible buyers. The main factors successful developers should focus on are location, tailoring projects for buyers needs and rental return.
What is the first thing people should do if they want to invest in property?
Different types of buyers have different types of needs and costs. These usually fall down to three different types: individual, family or investor. The first thing I would advise is that the buyer creates a budget plan backed by a sustainable financial plan which covers all costs. Once this is in place, buyers will research properties  that comprise both with their needs and their budget along with their initial return of investment.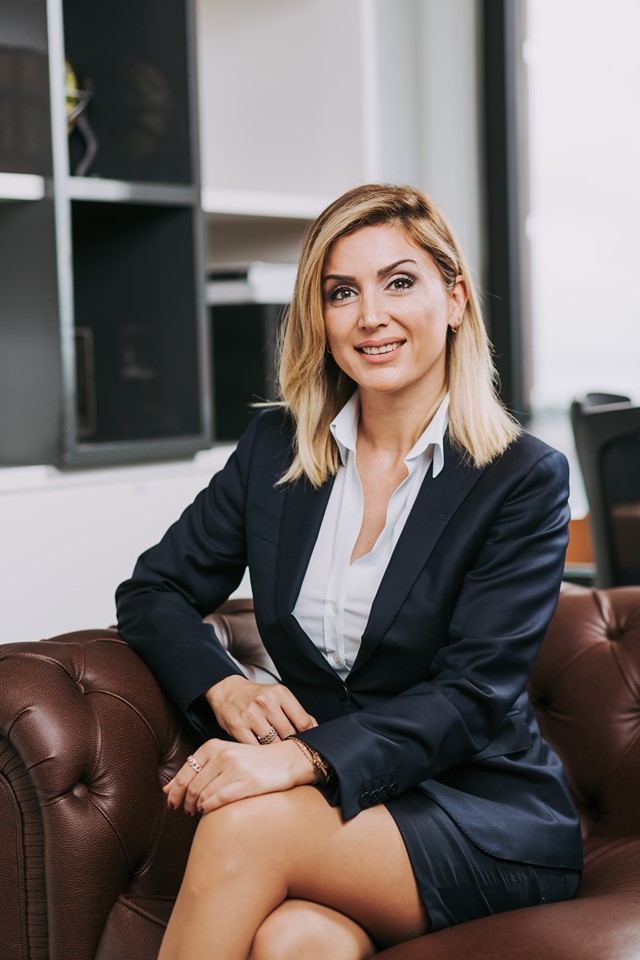 How well does your area suit your strategy?
Cyprus, also known as the island of Aphrodite, which is a magical place where people find serenity and happiness  and Cyprus' location made it, and still makes it, a very attractive place for business people and entrepreneurs, and my huge credibility has led me to work with hundreds of companies, individuals who wanted to invest in Cyprus through buying property, establishing companies, investment funds and providing all kind of sophisticated individualized tax and investment opportunities.
Your vision is to be a role model for women globally and to empower them towards financial freedom and to work for gender equality. Why are  you passionate about this? How do you see the future for women in business?
My vision is to add as much value as I can to society and create a positive difference and of course also  to be a role model for women globally and to encourage them towards financial freedom, striving towards gender equality for women to reach their potential. I believe in economics and knowledge ruling the world, with women being the core of everything and coming together to empower for better generations.
What is your number one tip for any woman contemplating a career in property?
I believe that all individuals, regardless of gender, need to focus on these factors; education, experience, consistency on what they are doing, passion and values. The next step is to specialise in a particular area and continuing to develop within that area both through further education, experience and also be able to create and add their own uniqueness to their offers. 'People with a purpose have a bright and positive outlook on life' by Kim Kiyosaki is one of my favorite quotes. My offer is to provide you with property investment opportunities; and through these opportunities, leave you feeling happy creating memories for generations to come.
Do you believe women have the potential to make better property developers than men?
I believe that women add more value to projects through the idea that they are better prepared for hard work and impose their feelings into their ideas more so then men. Naturally, women juggle both family and work better then men and I believe that this is emphasised through the way women multi-task.
What words of encouragement would you like to share with women around the world?
I would like to encourage women to believe that they can have it all. You can have your career, family and time for yourself. Work hard, be focused and constantly improve yourself. As women, we should connect with and support each other. I believe in karma so the more you give the more you receive so women should support each other. As this quote states "A strong woman stands up for herself. A stronger woman stands up for others." – Lisa Henrekson. Furthermore, you will only achieve greatness when you know your self-worth and don't forget your values become your destiny. Always follow your own path to achieve independence. Be creative, give back and liberate yourself from mediocrity. Don't wait for the right time – it always is the right time! It is always good to take action.
What is your long-term goal?
I have a few ideas that I would like to fulfil within the following years. I would like to provide my community with projects that are both required and will help develop current and future generations. An educational centre that provides the platform for business people and professors from all over the globe to come to Cyprus and provide seminars to the international community are one of the projects currently on my mind. Other future projects such as a care home for older people and a complex by the sea that provides facilities for wellbeing and homes at a low cost are also in the planning.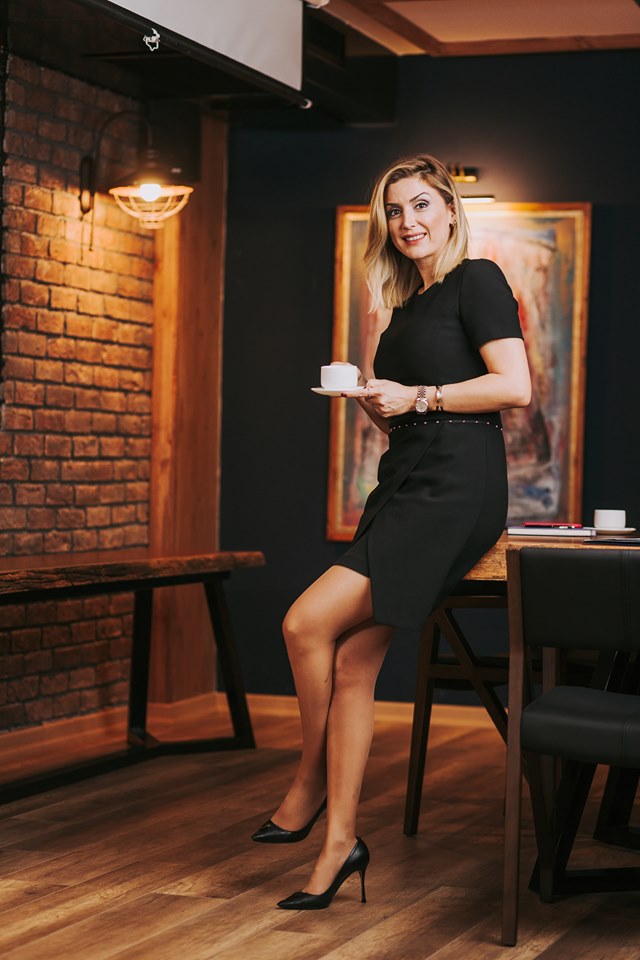 Where do you see yourself in 10 years time?
I see myself accomplishing my main goal of providing future projects, which will help both the community and encourage investors to continue investing in Cyprus and other parts of the world. I believe my brand, Privileged Investment & Asset Management and myself, will be recognised more and more internationally. I will also continue to give opportunities to woman to enjoy financial freedom through investment in property and stand as the role model of a liberated woman. I believe "Success is doing what you want, when you want, where you want, with whom you want, as much as you want" as Tony Robbins says. In ten years time, I also see myself more focused at my philanthropic events. In business,' I believe that we need to get into the root of issues. It is essential to resolve conflicts with the love of humanity and understanding.
Did you enjoy this article and find it helpful? Why not share it with your social media network below?