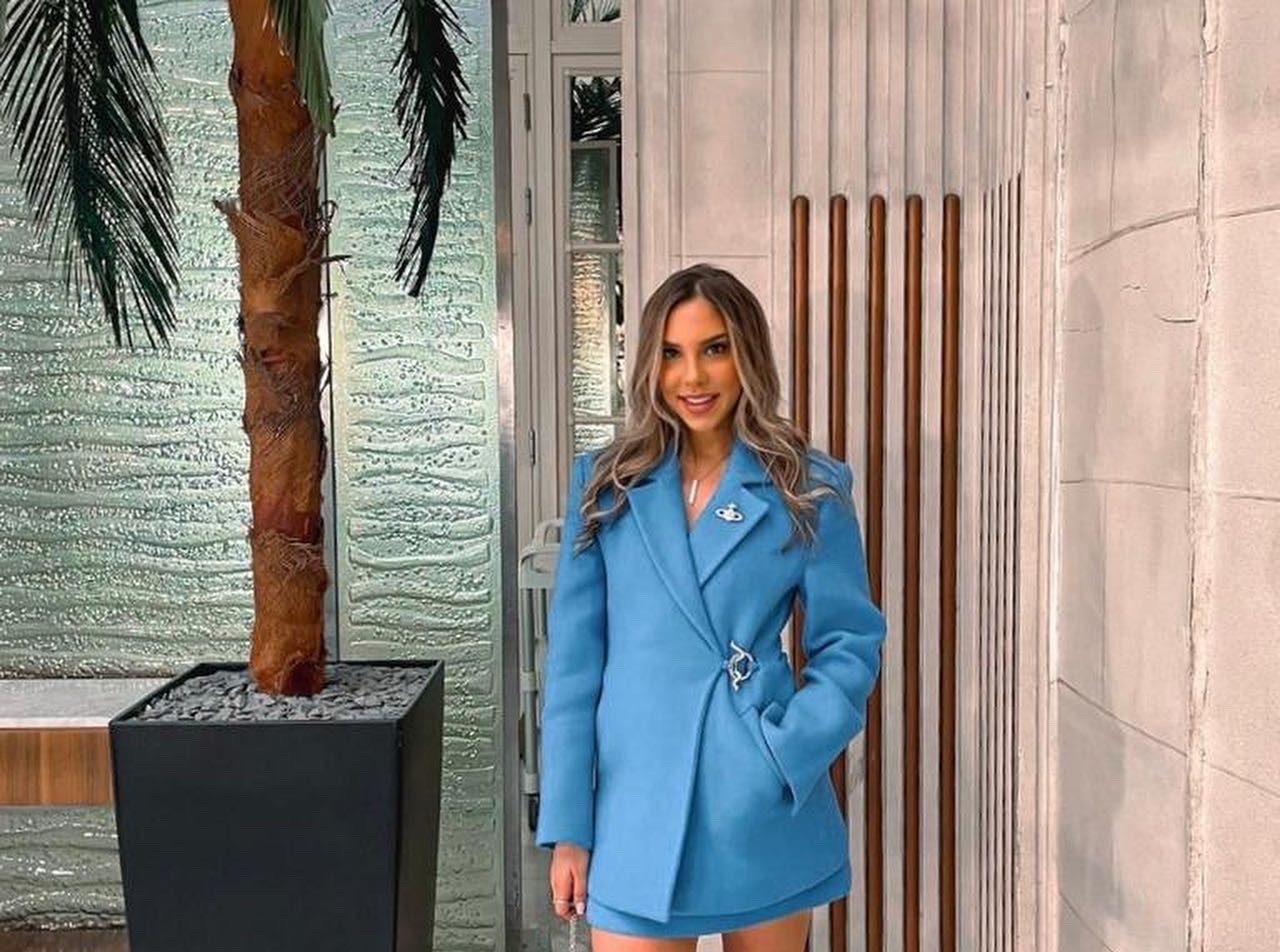 Vicki Bahra: Why Successful Entrepreneurs Are Upgrading Their Image and Mindsets and You Should Too
Vicki Bahra is one of the most insightful influencers and Transformational Life Coaches today. She helps her clients become the very best version of themselves, both on the inside and the outside, and truly thrive in life.
She notices the importance of adaptable and open-minded frames of mind and the fact that we can achieve anything with the right support and changes to belief systems. She shares her most appreciated secrets to succeed in industries that are filled by driven, risk-taking, and highly creative people
Her knowledge stems from her impressive experience as a Transformational Coach and Luxury Lifestyle Architect. She helps her clients step out of their shell and into their carriage. Vicki supports them in the journey towards realising anybody can create luxury in their lives as this is a mindset: a mixture of passion, purpose, happiness, fulfilment, abundance and more.
A life of luxury is just a few simple swaps away.
From getting enough sleep, to developing self-love and care habits, to networking with the right people, Vicki liberally shares a formula to feeling and looking great amid a sea filled with complexity and competition.
Her formula? Create love, pursue passion, perfect your purpose and be happy with nothing less than abundance—these lead straight to fountains of fulfilment.
Vicki shares an anecdote, her professional opinion on limiting beliefs, NLP & CBT tips, and more. If you are seeking a window of opportunity to find your voice and will be experimental, read this interview and collect nuggets of precious and timeless wisdom from Vicki Bahra—one of today's leading Transformational Coaches, Image Consultants & Brand Specialists.
---
---
What is the most common skill across fashion, film, and entertainment that you have noticed creative people tend to have?
I find it is common for people in these areas to want to push themselves to new limits and achieve even more, particularly because many of them are entrepreneurs and creative individuals. There is a lot of competition in these industries and people often like to completely reinvent themselves as the industries develop.
A common skill is adaptability and open mindedness, which is amazing for coaching as well as a desire for growth and success.
In some ways, these careers are more difficult compared to working for a business in a 9-5 job for example due to the instability. So usually, the people in these industries have an incredible drive, a willingness to take risks and want to get the most out of life. This can come with challenges and rewards; getting your mindset and identity right is really important.
It is important they show themselves in absolutely the best light, that they fully love and accept themselves, so being open minded and accepting is an amazing asset.
What is the secret to health, wealth, and happiness?
It is so hard to pinpoint just one secret. I don't think anyone knows the answer!
If I had to pick some secrets, I would say gratitude and appreciating what you have—this changes your mindset completely.
Getting rid of old blocks so you can follow your dreams and working on yourself, so you have nothing holding you back is important. This ensures you know you are giving life your very best and you are not standing in your own way.
Finally, making sure you have really positive and healthy daily habits that work for you. This doesn't mean waking up at 5am every day if you don't want to, but having the right mindset, eating & drinking the right things that make you feel and look great and increase your confidence—that's important.
Also, getting enough sleep and surrounding yourself with the right people is key, as everything in life has to do with your energy. Managing this is a number one!
In the modern world of male and female entrepreneurs today, what are the vital ingredients to developing a winning image?
This is an important element of my coaching as our image and how we present ourselves to the world impacts how we feel, our confidence and how the world perceives us. Of course, having the right mindset is key and it is a really complimentary addition.
Every single person has a specific colour palette and face and body shape, and this determines their best clothes, hair shape and colour, make up (if they wear) and image. Most of the time people aren't aware of what looks best on them, and a few simple swaps can make such a difference and really bring out the best in people.
I think when people look their best, they feel better, and they vibrate at a higher frequency (and therefore attract better into their lives). Feeling confident and comfortable in how we present ourselves to the world is extremely important. It isn't about good looks and instead more about taking care of yourself and making the most out of what you have got.
As a luxury lifestyle architect, how do you help men and women who do not believe in themselves to come out of their shell and embrace a life of luxury?
A life of luxury entails developing a life lived on your terms. It prioritises creating the very best life you can live. This does not mean a fantastic life should be focused on material things. Instead, it is about living a life of love, passion, purpose, happiness, abundance, and fulfilment.
I help clients break down the barriers that are stopping them from living a life in line with this, as I believe this is what everyone deserves and can have. It is just unhelpful beliefs, patterns and thoughts that get in the way.
I work with clients to overcome these obstacles and embrace a life they want to—and deserve—to be living.
What is the most impactful change you have made in the lives of one of your clients? Is there a memorable story you have of transforming a client's total outlook and life?
I helped a woman who was struggling after a difficult relationship break-up, especially to regain her confidence, take back control of her life and find her identity again. It is so easy to lose our identity, passion, and purpose as we take on other people's expectations and fall out of alignment, which leads to feeling lost, unfulfilled, and hopeless.
I helped bring back her confidence, create an action plan for her business and find her identity again which was so beautiful to watch.
It was so amazing to see her realise there is no right or wrong, there are no expectations to battle for and what amazed me was seeing her realise that the rules she had adopted were not making her happy and did not actually need to be there.
Do you believe that there is such an approach as one-size-fits-all in solving people's limiting beliefs?
I believe the concept of solving people's limiting beliefs is simple — that everything is just a pattern in our mind and can be changed.
This is really reassuring to remember because it takes a lot of fear out of the process and brings things back to the bare basics. In reality though, things can be more complicated, change can take time and patience and emotions can make it far more complex.
It is really important to adapt to each person, their story, and their emotions.
Some people are more logical, some are more emotional, yet some people's issues are deeper so although the concept is the same and anything can, and will change, the approach is always different.
To conclude, the time frame for how people react and how people feel is also a major difference beyond the concept alone.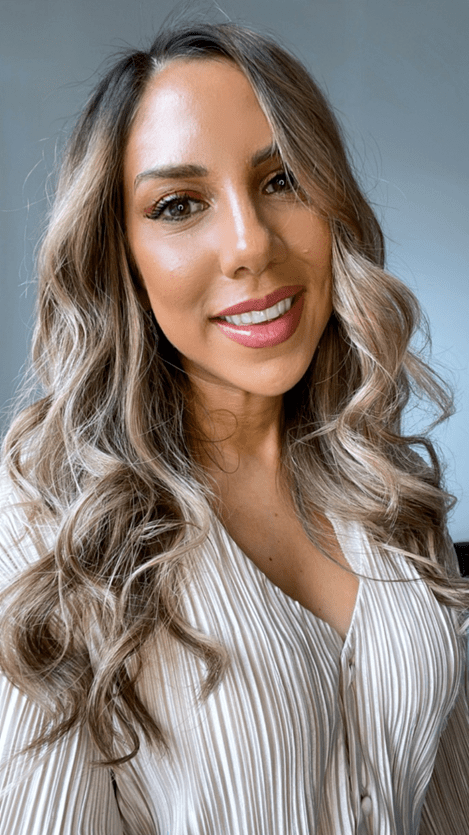 What is your top NLP (Neuro—Linguistic—Programming) secret that overlaps with CBT (Cognitive—Behavioural—Therapy)?
Both NLP and CBT have the exact same goal, which is to change our negative, unhelpful thinking habits. This is the main aim of most techniques.
What we want is to get people back to the right, optimal way of thinking and living in a positive place.
Both techniques provide the framework necessary to understand the way clients think so they can move forward and beyond limiting beliefs in a way that is beneficial to them. The end goal is fundamentally the same—both focus on patterns of behavior.
This similarity rings true much as they involve different strategies and methods.
What is your advice for an entrepreneur who is looking for an opportunity to bolster and find their inner voice?
Find a niche and a problem to solve.
Make it one that aligns with your interest, passions, and skill set.
If you are just starting out, take the time to properly plan and prepare the administrative considerations, your content strategy, and your brand identity before you launch.
This way, you are really clear with who you are, what you represent, who you help and what you stand for. Be patient, ask for help and support, get mentors and a coach if you can—and don't be afraid to experiment a bit!
If you have done the first steps right, you are working in alignment with your passion, and finally if there is a need for the product or service you are providing, you can't go too off beam and if you do — try again!
Where do you see yourself achieving the most in the next 5—10 years?
In terms of my career, I would love to establish my brand even more as a Life Coach specialising in Mind and Image Transformation. I want to help, support and inspire as many people as possible, so growing as a coach and becoming the go to person in this field for the areas of Fashion, Film & Entertainment is very much on my horizon.
I also want to develop my knowledge of Fashion which goes in line with how I help people establish their identity, by attending more shows and fashion weeks (also a fervent passion of mine!).
I want to focus on growing and developing my Personal Brand.
I would like to represent brands I love and believe in as an ambassador in conjunction with my Coaching — mainly in Fashion, Beauty, Health & Wellness and Lifestyle. On a personal level, attaining the happiest, healthiest, and most fulfilled version of myself, starting by sharing this with my family, friends, and the wider world is next on the agenda.
I teach what I practice & practice what I teach.
---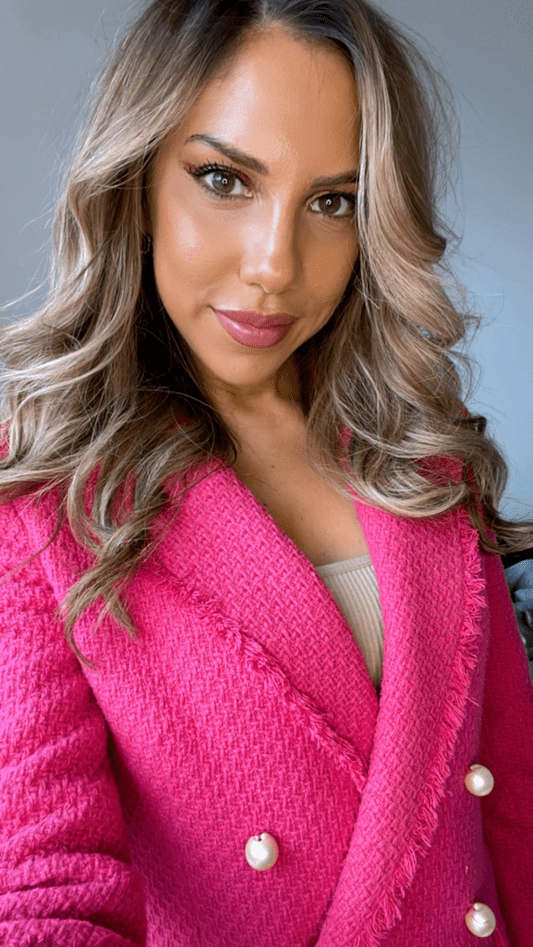 Did you enjoy this article and find it helpful? Why not share it with your social media network below?