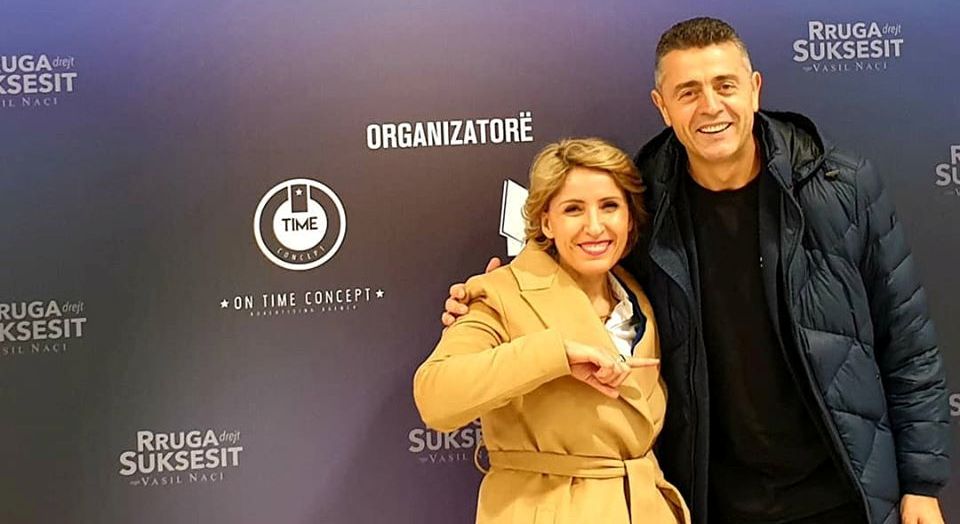 Vasil Naci and The Real Road to Success
Vasil Naci and The Real Road to Success
On the 8th, 9th and 10th of November, an extraordinary event The Road to Success by Vasil Naci was organized at the Expo City in Tirana. The event was attended by 2000 people and more. For some people the word "success"seems far-fetched. They believe that it is only for a small number of people.They think that there must be some rare secret that leads to their success, but in fact success is a system of values, beliefs and actions that inevitably lead you where you want.
There is nothing mysterious about success. Infact it is simpler than you think, just that the noise that surrounds you does not make you see clearly. You need someone who has traversed that route and indicated the pathway to reach the final destination quickly.For three days, Vasil Naci shared unique messages with participants on how to deal with life and achieve goals.He shared his success story with the public,how he managed to set up one of the largest and most powerful companies in Albania and the region, only to become one of the richest people.
After 28 years of business experience, but also unshakable investment in knowledge, Vasil Naci has chosen to contribute and share his wisdom, his experience and lessons in business and life with the public to help succeed any individual and organisation. He did so with a belief in the importance of being a lifelong learner every day and by anyone, and mainly by the best regional and global teachers.