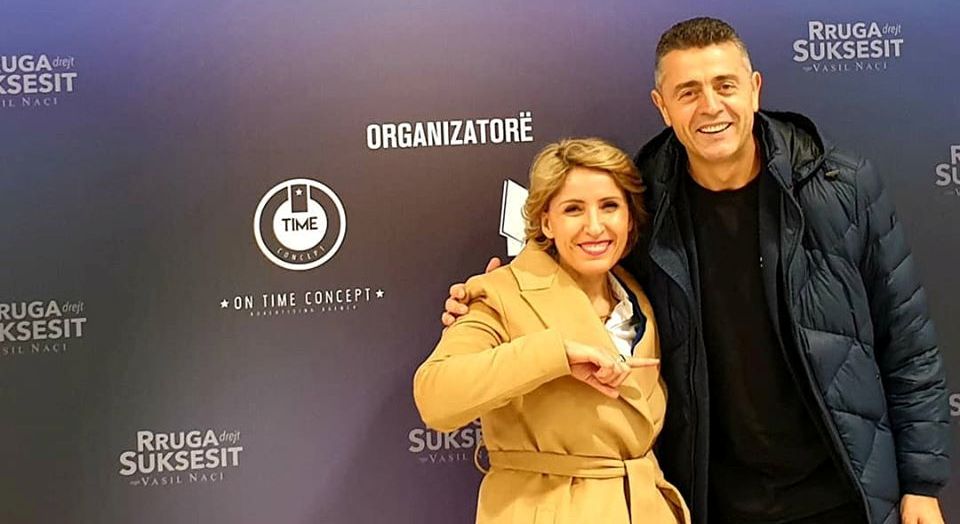 Vasil Naci and The Real Road to Success
Vasil Naci and The Real Road to Success
On the 8th, 9th and 10th of November, an extraordinary event The Road to Success by Vasil Naci was organized at the Expo City in Tirana. The event was attended by 2000 people and more. For some people the word "success"seems far-fetched. They believe that it is only for a small number of people.They think that there must be some rare secret that leads to their success, but in fact success is a system of values, beliefs and actions that inevitably lead you where you want.
There is nothing mysterious about success. Infact it is simpler than you think, just that the noise that surrounds you does not make you see clearly. You need someone who has traversed that route and indicated the pathway to reach the final destination quickly.For three days, Vasil Naci shared unique messages with participants on how to deal with life and achieve goals.He shared his success story with the public,how he managed to set up one of the largest and most powerful companies in Albania and the region, only to become one of the richest people.
After 28 years of business experience, but also unshakable investment in knowledge, Vasil Naci has chosen to contribute and share his wisdom, his experience and lessons in business and life with the public to help succeed any individual and organisation. He did so with a belief in the importance of being a lifelong learner every day and by anyone, and mainly by the best regional and global teachers.
[rml_read_more]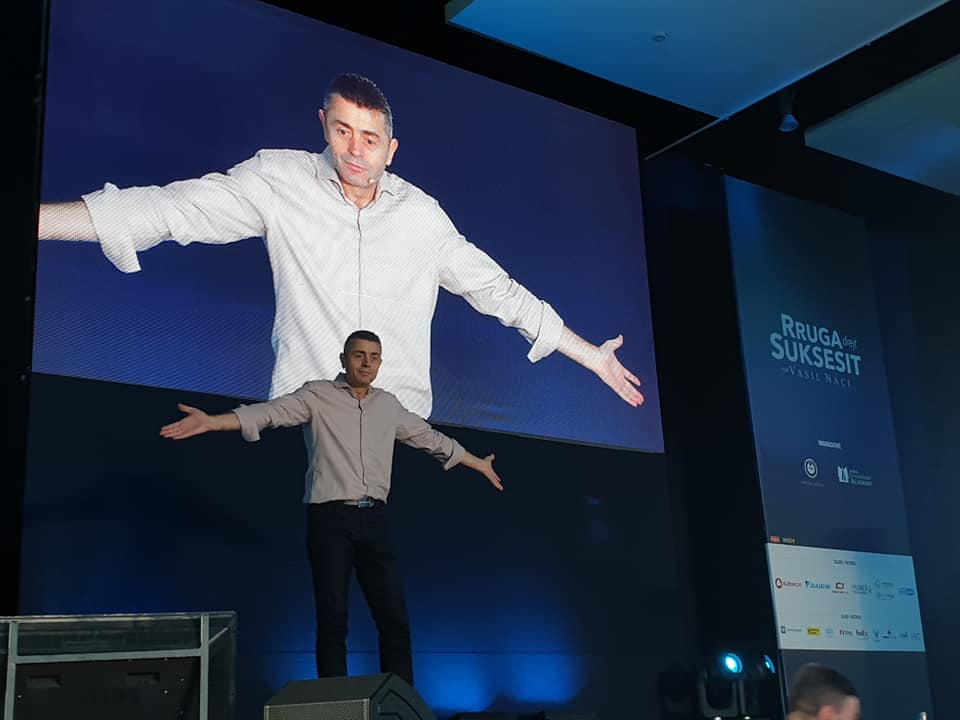 This event was a great opportunity for everyone, not only benefiting from the lessons learned there, but also from the fantastic energy created by the smiling and glowing participants who took the right decision, curious about the way forward. An event that will change the lives of many people beyond any forecast.
An event that makes you see reality straight in the eye and the challenges will not scare you anymore. There you will find that youare in control and that everything depends on you.It's up to you to turn it from an ordinary day into an extraordinary day with effects that will resonate long in your being.Today, as an entrepreneur, founder and CEO of Agna Group, as an inventor, creator and lecturer at Agna Leadership Academy, as a trainer of over 9,000 people, Vasil's desires and dreams go beyond personal achievement.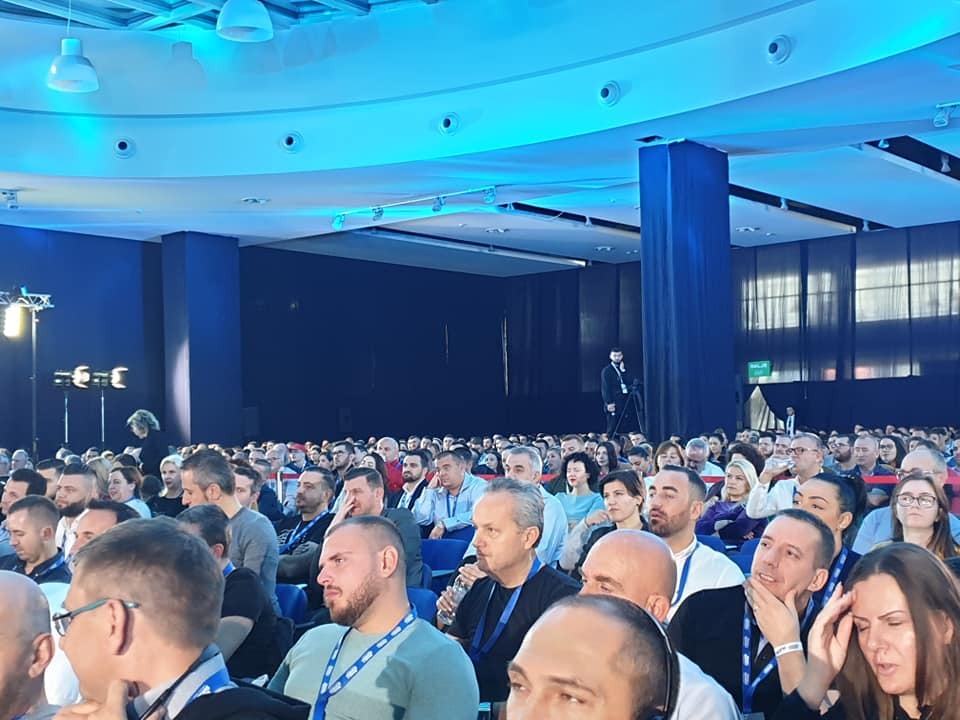 Vasil's inner challenge is to contribute to making the community where we live every day a better place.That's why the money raised from this event will be invested as a contribution to the community, as another way of positively transforming the lives of members of Albanian society.All the money from this event will be used for charity projects,  as an effort to contribute to the needs of the Albanian society.
But Vasil Naci wasn't the only speaker. Mirela Sula, the founder of Global Woman, Hetem Ramadani, entrepreneur, philanthropist, author and Sheki Useini, entrepreneur, author and personal development consultant were the guest speaker during these three amazing dayss. During her speech, Mirela Sula electrified the audience.
She talked about the power of the mind and thoughts: how important it is to think positively and prepare our minds for success.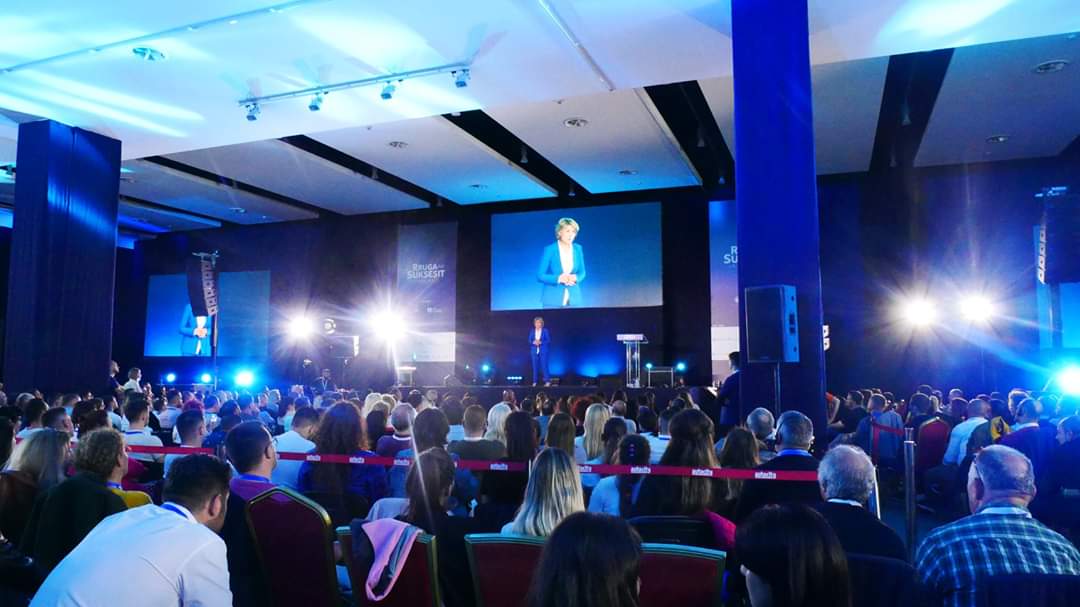 She shared with the participants her personal story of how from a small village in Albania she managed to migrate to England and establish such a powerful platform for women's empowerment.
Hetem Ramadnani spoke about the importance of nutrition. How important it is to eat healthy and how it affects your quality of life and longevity. "A strong mind needs a healthy body" said he. Sheki Useini spoke about the energy of creating the new man, with a new awareness. One of the basic messages he conveyed was the importance of meditation on quality of life.
Success is never casual or easy. Increasing knowledge and applying it rigorously will bring about major changes in achievement and revenue.
Thus, success in personal and business life is achieved by cultivating progressive beliefs, constant motivation, harmony with oneself, family and organisation, and providing the right tools and systems for continuous progress.
"….When you are clear about what you want from your life, what is your vision and mission after that you have to find and make sure what are the values that support your vision and mission. Once you find them, you have to make sure you live with them and sometimes if we are building our organization, we have to find them as fast, as quick as possible because that will makes us to have sustainable and continue access in our business.
The thing is that sometimes if you work for other organizations you have to be very carefully to choose the values. But once you choose the organization, you have to see what values this organization has. Because YOU HAVE TO LIVE WITH THE VALUES OF YOUR ORGANIZATION. You cannot change the values of your organization. But if you build your own , you have to build them according to what you want to achieve…" – Vasil Naci sharing his words of wisdom at the improvised studio for interviews at the Global Woman Summit 2019 in London. You can watch the full interview via YouTube
Did you enjoy this article and find it helpful? Why not share it with your social media network below?