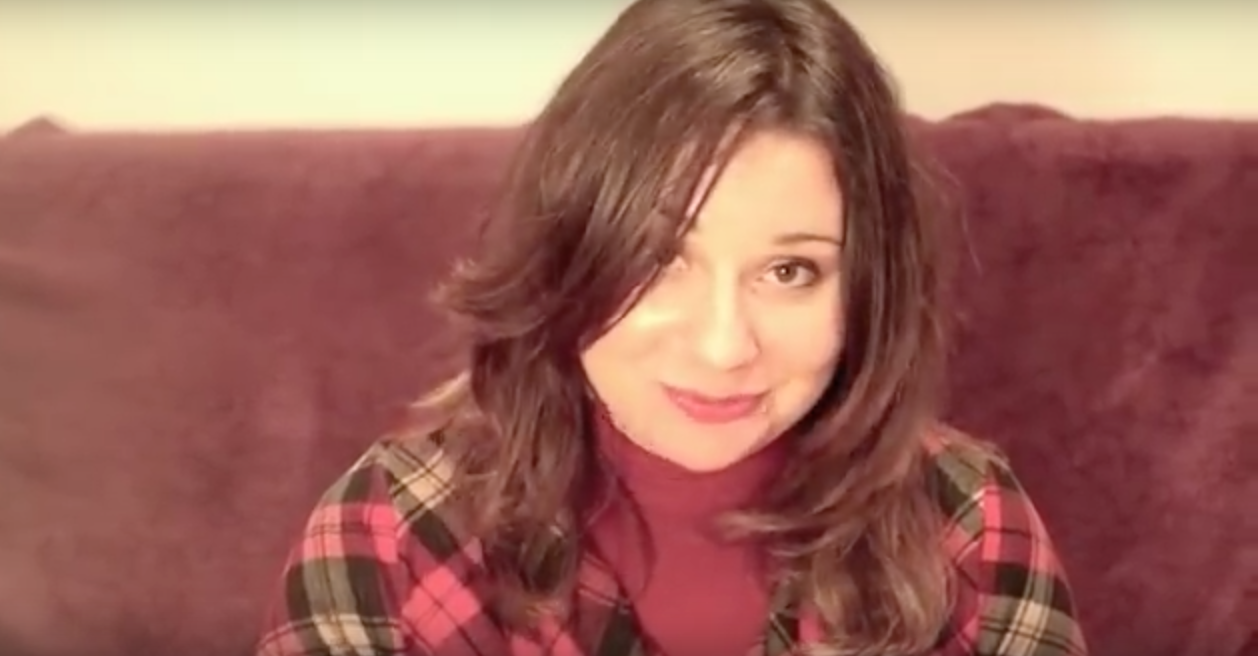 Trouble with the F word? Join Vanessa Pellegrin
By Lena Zechner
Becoming a famous director and being involved in the film industry was one of Vanessa Pellegrin's earliest childhood dreams. Always being curious and interested to see behind the curtain, to explore issues more precisely than others did, she followed her dream and became a journalist. Raising awareness for gender equality as well as addressing the problems that the term "feminism" faces nowadays are part of her daily routine. When talking to Vanessa, one can hardly fail to notice her firm belief and commitment to these issues and their importance. Although she herself has not been judged for being a successful business woman, she tells us about other problems she tries to fight. The interview reveals an insight into her life as a determined and independent woman, desperate to cause a change of attitudes in our world.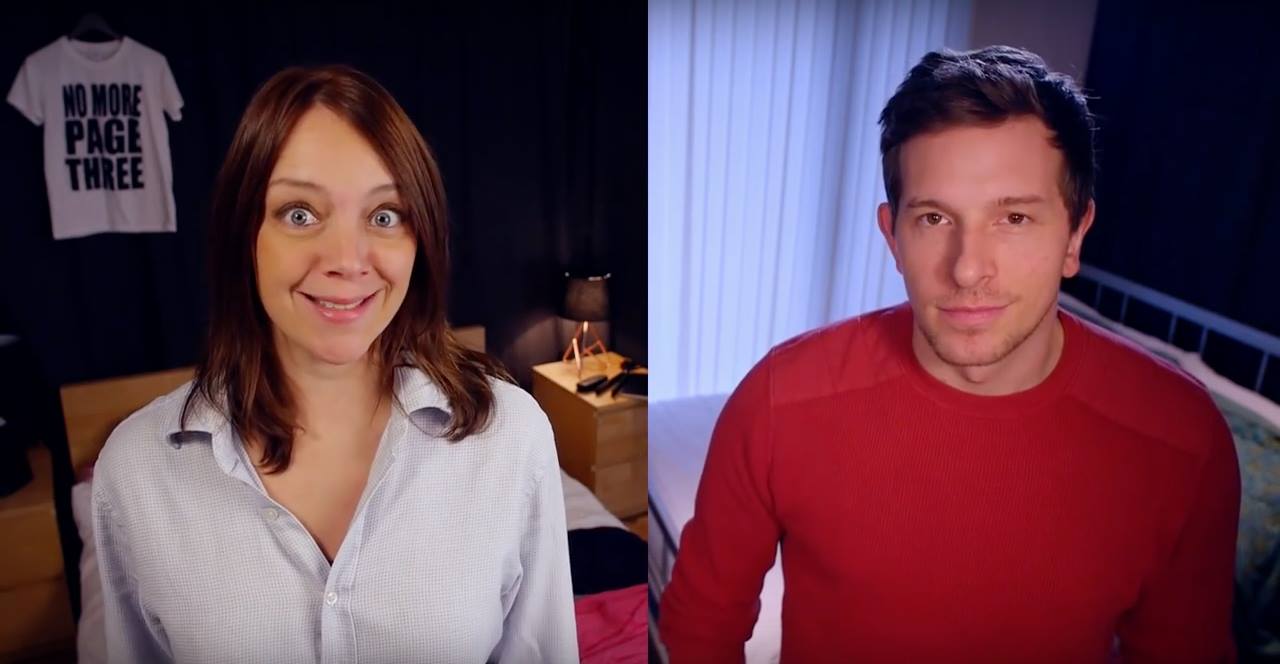 How did you start your career?
I started as a journalist and then progressively changed to production and directing. I am running my own production company now, making corporate films to big features. I am also a petitioner at the UN on the Western Sahara issue. Journalism helped me to get where I am now.
What was your biggest dream when you were little?
Becoming a well-known director, I am probably about to make it come true.
"I AM HAPPY TO SAY I AM A FEMINIST BECAUSE I BELIEVE IN GENDER EQUALITY BUT TODAY IT ENGAGES MORE THAN THAT"
Would you consider yourself a feminist? If so why?
I think the question is no longer asked this way. To some people I will be a feminist only if I am against sex work or if I am a sex positive, if I am including men or not, if I agree with transgender being feminists or not…every group labelling themselves feminists have their own message and their own codes. It is getting confusing, it opposes women to each other and divides. This is probably why women are so reluctant to call themselves feminists. Now if I stick to the definition written in the dictionnary I am happy to say I am a feminist because I believe in gender equality but today it engages more than that.
What can be done to convince men as well as women of the importance of standing up for equal rights?
We need to create a debate, let people ask questions that seem naïve, stop bashing and giving no platform to people who disagree. I don't think you have a lot of people being against having equal rights, at least in our modern societies but how we comminicate about it will make a difference.
The two protagonists of your current production "The Trouble with the F word" change roles to earn an insight into the other person's perspective concerning feminism. How did you come up with this idea of swapping two opinions?
It was a long process, first we wanted to do a piece only with Lucy Anne Holmes, the creator of the "No more page 3" campaign but then we thought that the people who disagree with feminism should be also represented and be able to ask their questions. And because men are not very much included into the feminist world, I thought it was a great opportunity to elevate the debate. It was also because Emma Watson came with that initiative: rebrand feminism and include men to it. Whether we agree or not with her, I found this initiative interesting.

Since you broach the issue of men not knowing enough about the true meaning of feminism and their part in it, how would you approach young males to improve their understanding of the topic?
Lucy Holmes who is the creator of the no more page 3 campaign will try to do that. That is her role as she believes feminism is misunderstood so men or women, it doesn't matter as she will make her point. And until the 28th March, we have a crowdfunding campaign which is live, so people can also set a challenge to our egalitarian presenter if they think he is missing a point. The point is to participate and interact in a crucial question.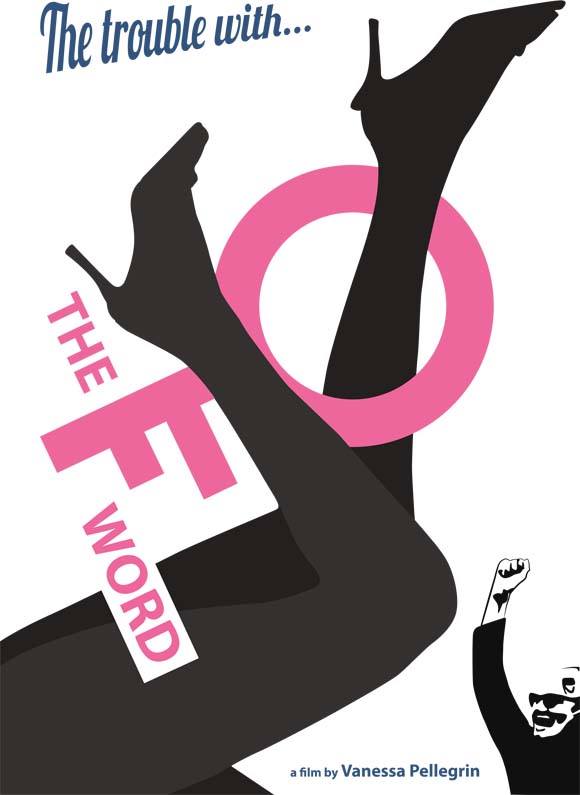 Why has feminism become such an unpopular term in your opinion?
Too many groups, too many opposing messages and mainly the fact that people are turned to ridicule or silenced because they disagree with some points of the feminist agenda. We aren't living in a world promoting debate and free speech, this is sad. A healthy movement should be able to put itself into question.
"A HEALTHY MOVEMENT SHOULD BE ABLE TO PUT ITSELF INTO QUESTION"
Where does your strong affection for reporting and exposing issues come from?
I have a journalist background so maybe that is why I like exploring issues in a very deep way. I strongly believe in freedom of speech.
Have you had any bad experiences with prejudices and stereotypes of women yourself?
The fact I am a woman has never been a problem in my career, even in Morocco where I was raised.
What is the most important message that you want the audience to take from your film?
That they are entitled to have their thoughts on the subject, simply.
Vanessa Pellegrin, a journalist and film-maker, the co-producer and Director of The Trouble with the F Word. Born in France and raised in Morocco, Vanessa started to work as a Journalist and became specialised in investigations and reports about current affairs, political conflicts and social issues. First in press and then in TV and broadcast. She came to live in London in 2009 and started to work in Film Production. She Produced and Directed her first film about the influence of Corporations on the freedom of the media and the press, 'Ownership Rules' between 2011 and 2012. Since then, she got involved in the production of short films such as 'Abramacabre' by Dominic Rossetti (2013) and 'Nasty' (2014) by the award winning director Prano Bailey-Bond. She is also a petitioner at the UN regarding the Western Sahara issue.
Did you enjoy this article and find it helpful? Why not share it with your social media network below?