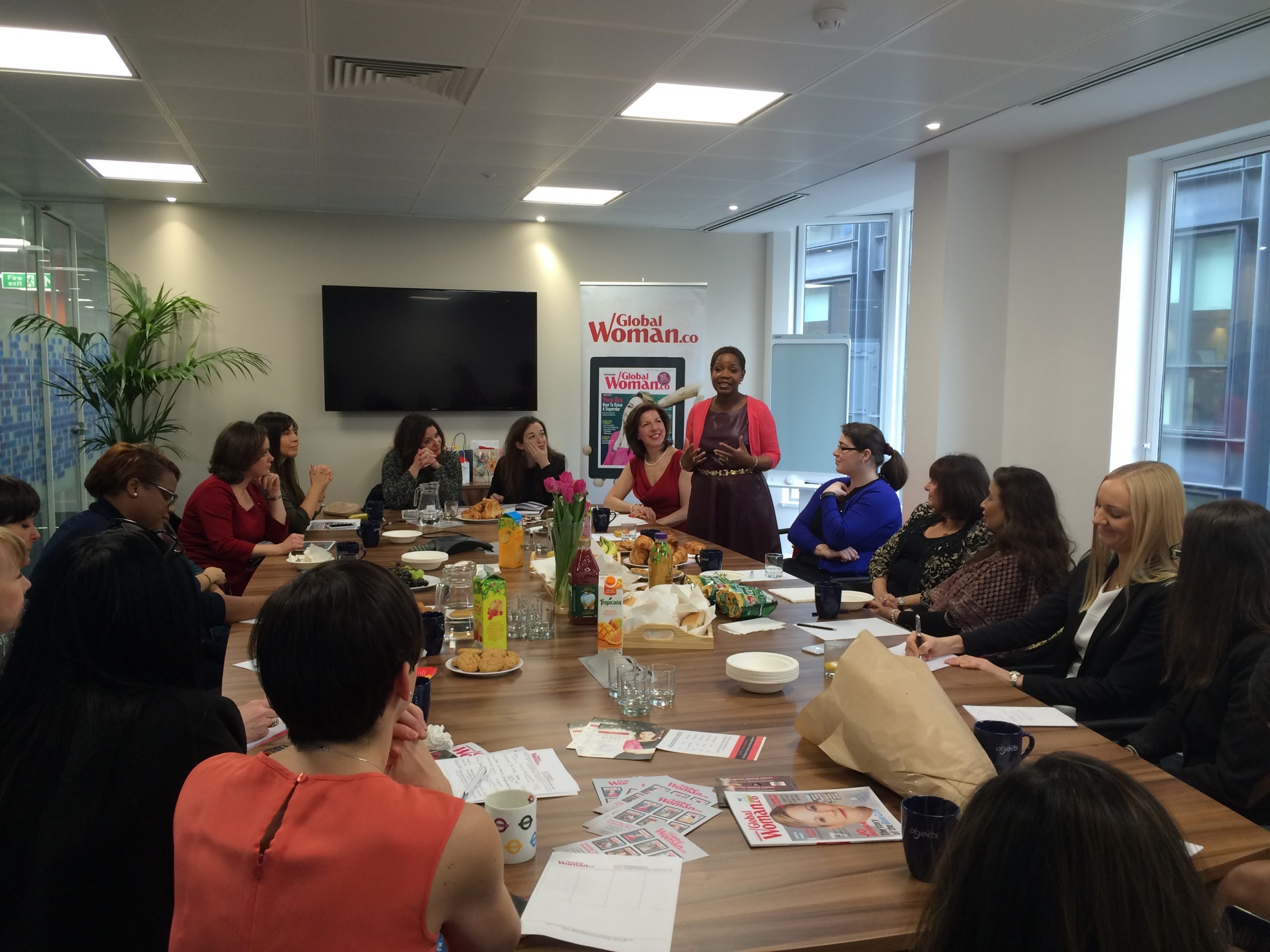 International Women's Day – Global Woman Networking Breakfast
International Women's Day Global Woman Networking Breakfast
The event was organised by the Global Woman magazine, which is based in the Total Objects central London office and aims to 'Inspire, Connect and Empower Women across the World'.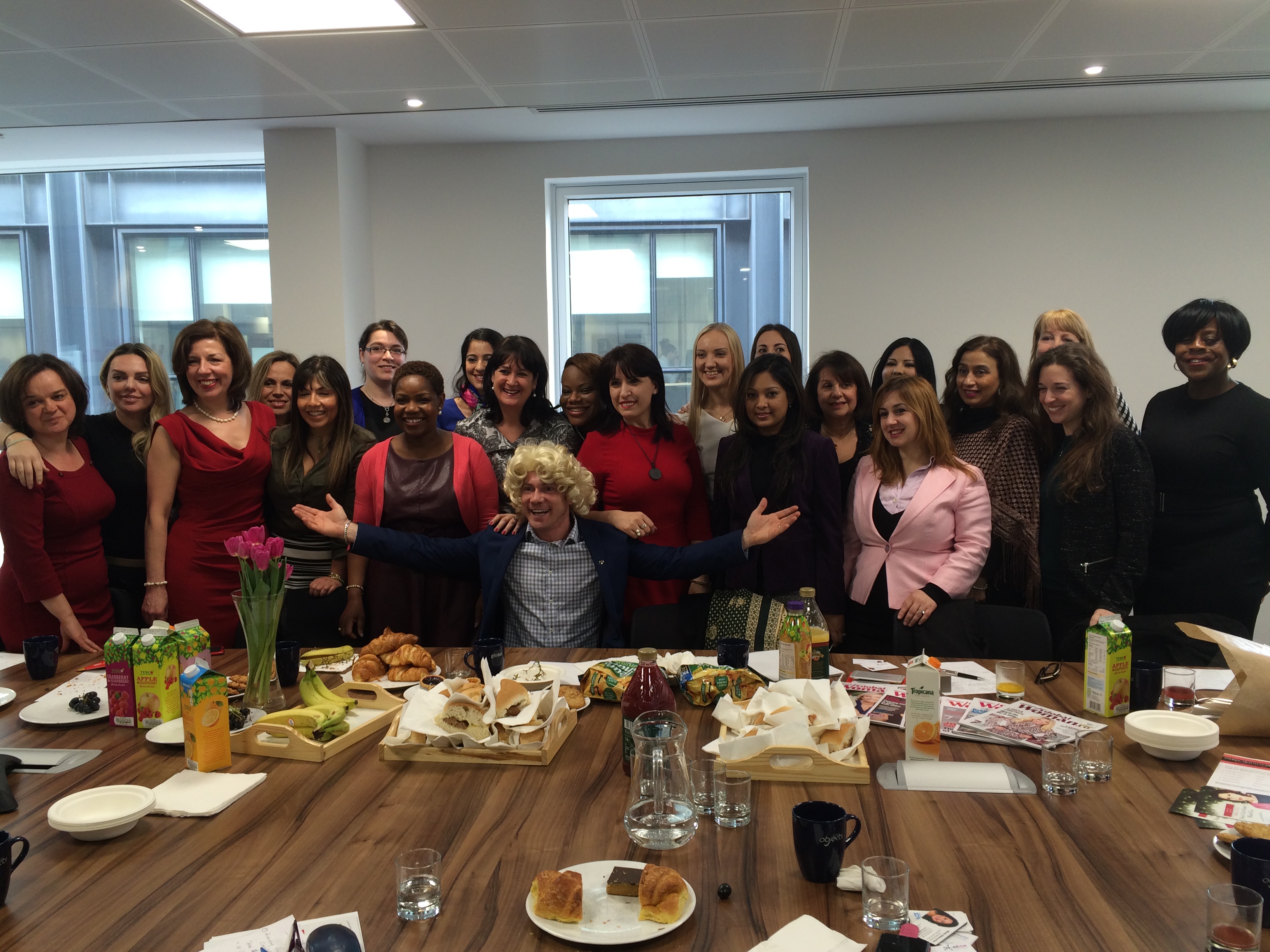 It should become a tradition now for Global Woman & Co to organise an event for International Women's Day. Knowing our audience and the regular contributors that are professional and businesswomen, representing different backgrounds and nationalities but similar aspiration, we thought to bring together women who want to engage in a debate on how to support each other and develop business. This networking breakfast event was not only full of stories from successful women but also a great space to build relationships and believe in abundance and the benefit of collaborating with each other.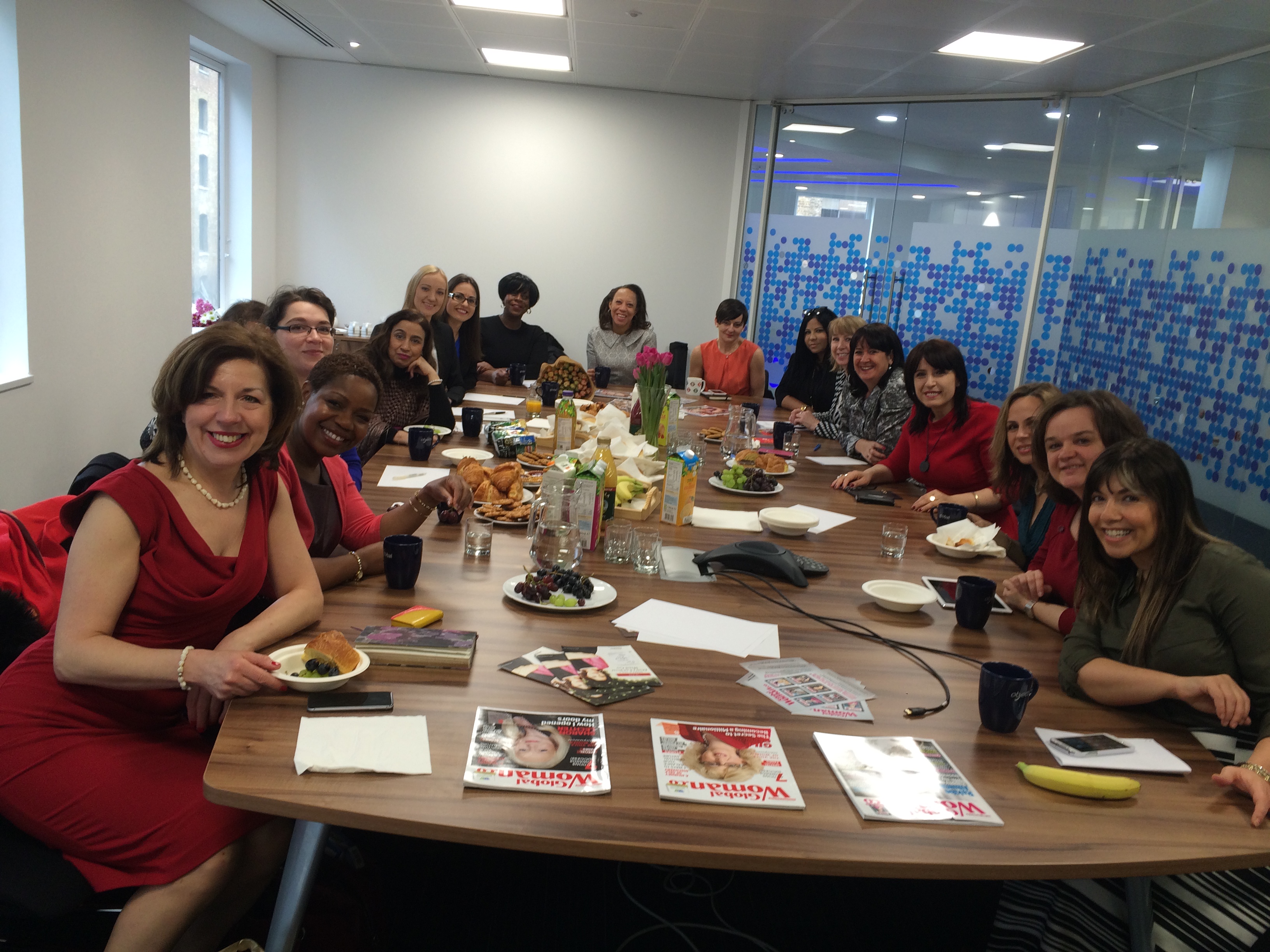 These women are great supporters of Global Woman magazine, who believe in our vision and in the power of networking. We all shared the message that we need to come together more often and play a role in building and empowering our communities. We can always work and contribute for the society and make this world more equitable, humane, and sustainable. It is very important bringing together the women leaders and encourage them to build their businesses, communities, and become role models for social causes they champion. It is also so important to have more men who support women in their mission and a big thank you to Total Objects, for all their support for this event and giving us the opportunity to connect and develop more long-term relationships that will lead the way towards women empowerment.
Comments from some of the women who attended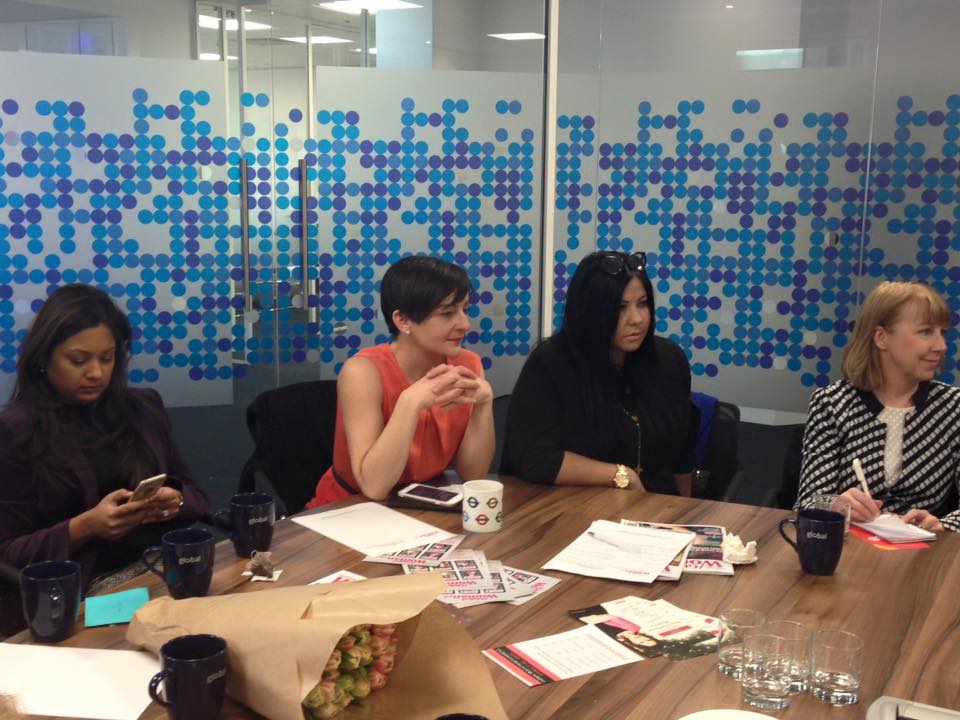 Sharon Stanley – Total Objects
''It was a very informative and inspiring breakfast, full of inspiring women from all walks of life with a number of interesting and insightful stories about their lives. It was mainly a networking event and we all came together to share our own experiences of our working lives and it was very enlightening to meet so many successful and inspirational women who have all overcome obstacles in some form to become the person they are today.
''There was a diverse selection of attendees, many of which run their own businesses and ranged from consultants, life coaches, higher education advisors, spokespeople, publishers, marketers, PR, self-branding, film makers, advertisers, writers, investors and professional networking advisors. Some of the women talked about the misogyny they had encountered in the past and how they had overcome it.  The support that they wanted to offer to others.  It was all very inspirational, heart felt and heart-warming.
''It was a great start to International Women's Day. 
Lina Bourdon – City & Country Financial Services Ltd
"We had the opportunity to connect with influential women and Global Woman magazine network is priceless. I have attended one of the other events recently and the energy in the room was fantastic. During the event, women shared their business wisdom and expertise, joint ventures were formed and new projects were created. Recommended!"
 Stella Fehmi –  Athena Network West Essex & City Regions
"It was truly an inspirational morning spent with female entrepreneurs, speakers and women in business – a great way to celebrate International Women's Day! Really impressed by the level of calibre of women around the table sharing who they are and what they stand for. Thank you for hosting it.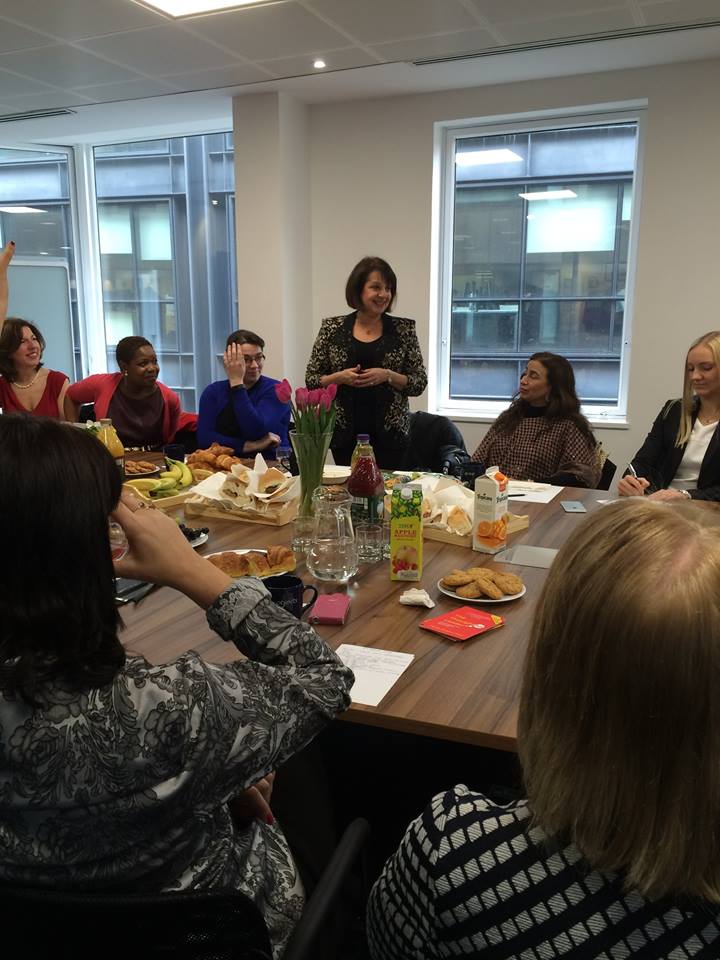 Gulrukh Khan – Spirit2Power film project
Sitting together with such evolved and dynamic women over breakfast, listening to each person share from their hearts about their life and visions, was a beautiful experience. Each woman radiated so much beauty on all levels, and it was like sitting in an intimate home environment – rather than an office space. There was an immediate sense of sacred and nurturing camaraderie, even though we may not have all known each other before. Look forward to many more events and thank you for this opportunity.
Dr. Emily Grossman – Science Broadcaster, Writer & Educator
The networking breakfast provided and safe and loving environment for me to share openly about my experiences, my life journey, and what is important to me. I really appreciated the opportunity to speak from the heart and to be heard by so many kind, powerful and supportive women, and I know I have made some great contacts for future opportunities to share my message to the world. Thank you.
Yuliana Topazly – Migrant Entrepreneurs Network; My Outspace
"I found the Networking Breakfast very inspirational and it was great to celebrate International Women's Day among such amazing business women from all around the world. There was a lot of passion, experience and commitment to create awareness around issues women in business face and most importantly sharing and supporting each other. Fantastic event and great networking opportunity!"
Tamara Medina Sapovalova – Business Confidence Coach
"I attended with the anticipation that something special would happen…The event was full of inspiring women who despite the challenges they faced in their lives never gave up pursuing their passion and now have made a commitment to share it with others. I look forward to all the synergies that were sparked this morning.
Mandeep Rai – Creative Vision
"The Networking Breakfast with Global Woman on International Women's Day was a unique event upon a day that is ALL about women – this was a rather extraordinary set of women, in a safe and intimate setting, such that we could truly share, collaborate and grow with one another – THANK YOU."
Did you enjoy this article and find it helpful? Why not share it with your social media network below?