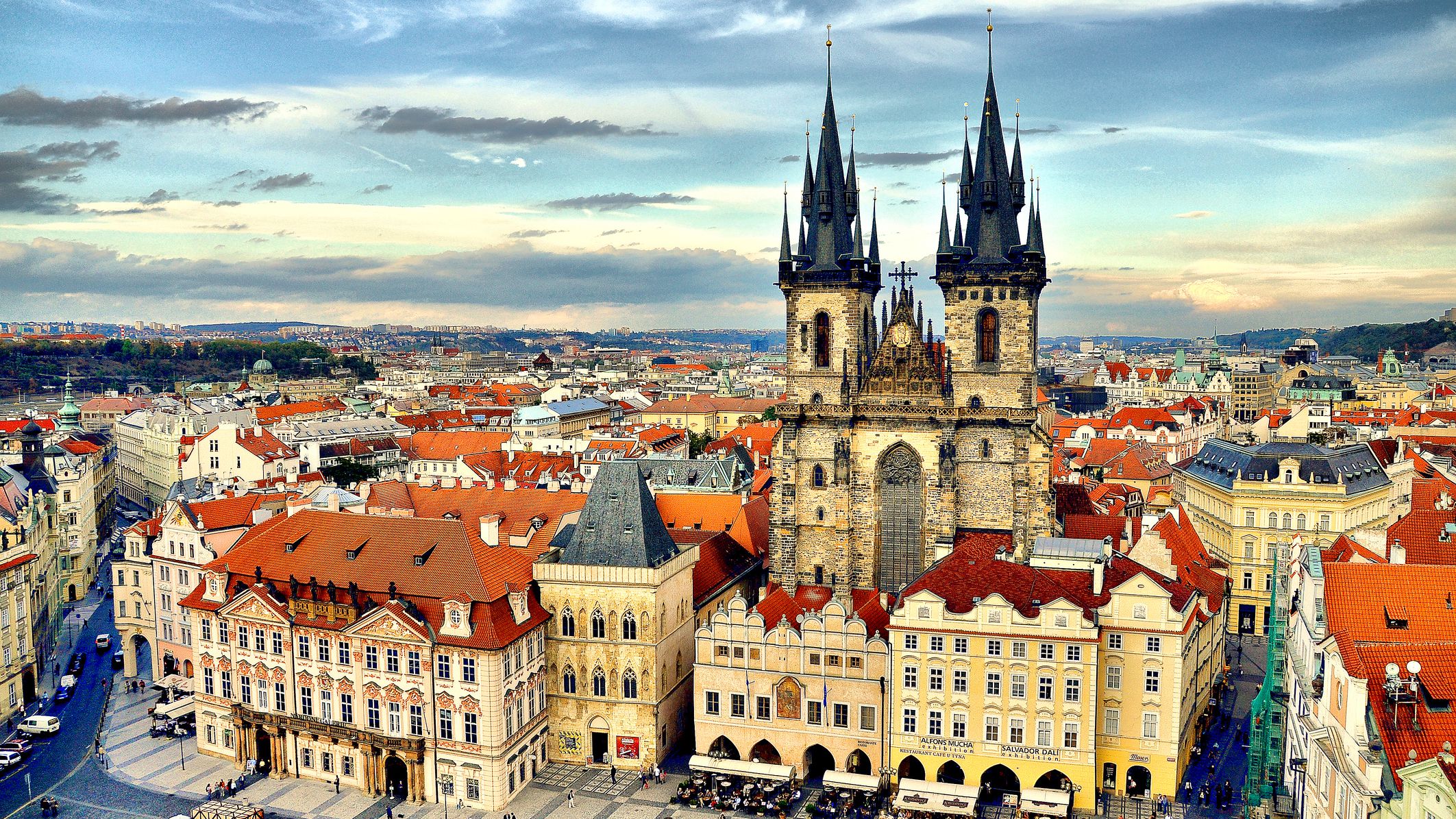 The world's most Instagrammed castles
Hire My Home, the new channel 4 show which transforms tired holiday lets into dream staycation spots, aired recently and featured the unique Delgatie Castle in Aberdeenshire. With tourism soon to rise again, the castle's 457 Insta hashtags are bound to increase.
But new research by Stokemont.com has found Delgatie Castle is not the only castle that should be on your radar. In fact, there are ten stunning Instagram-worthy strongholds you should add to your bucket list today!
Prague is home to the world's most Instagrammable castle – with over 600,000 hashtags
Edinburgh Castle in Scotland and Neuschwanstein Castle in Germany make the top three
With the royal family hot in the spotlight, Windsor castle claims fourth most Instagrammed (388,855)
Three of the top ten Instagrammed castles reside here in the UK
Two beautiful Romanian castles – Bran and Peleş – close the top ten
In the number one spot is Prague Castle with 667,933 hashtags on Instagram. The stronghold has been a seat of power for kings of Bohemia, Holy Roman emperors, and presidents of Czechoslovakia, and it's rumoured the Bohemian Crown Jewels are hidden deep inside.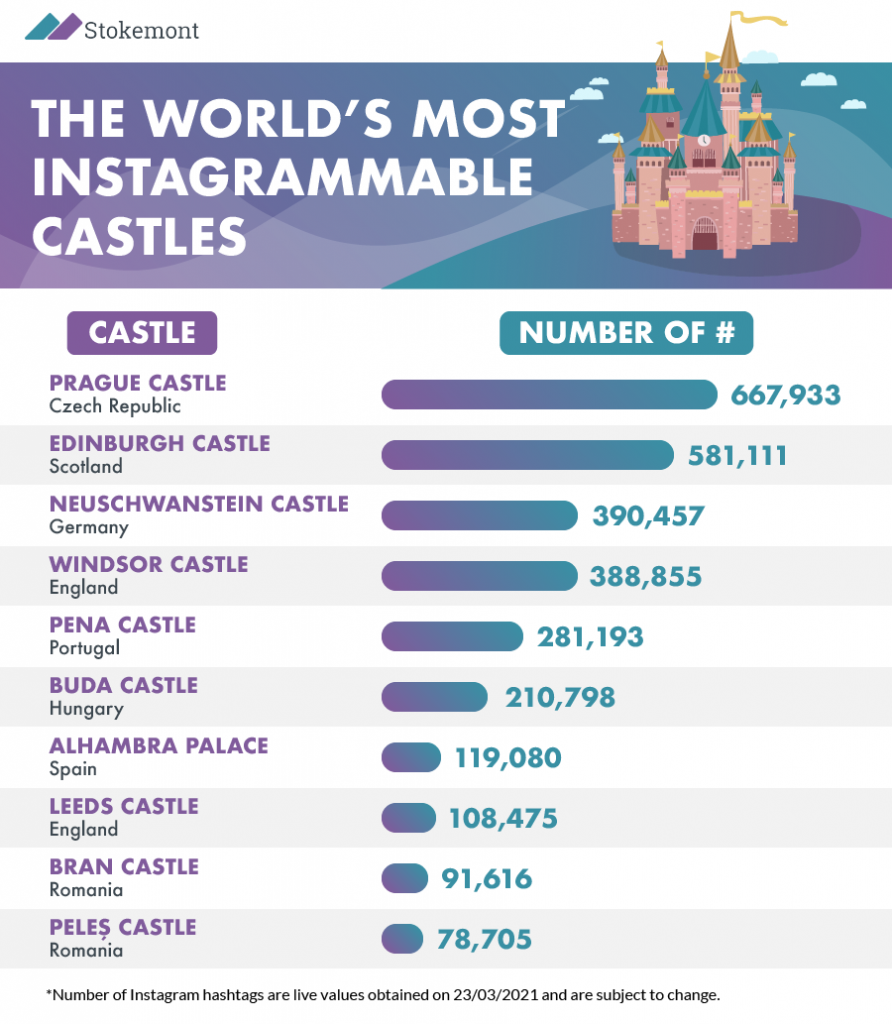 In second place is Edinburgh Castle, a historic fortress which dominates the skyline of Scotland's capital city. Edinburgh Castle has 581,111 hashtags on Instagram, which is over 7 times more than Romania's Peleş Castle in 10th place.
Inspiring the design for Sleeping Beauty and Cinderella's Castles, Neuschwanstein Castle in Germany claims third place with 390,457 snaps.
Windsor Castle was not only the backdrop to Prince Harry and Meghan Markle's 2018 wedding, according to Stokemont.com's study, it is the fourth most Instagrammable castle in the world. The royal residence has been photographed 388,855 times on Instagram.
Rounding off the top five is Pena Palace in Portugal. The beautiful Romanticist castle in São Pedro de Penaferrim clocks a total of 281,193 hashtags to date on Instagram, which is bound to increase as travel becomes safe again. (https://www.stokemont.com/).
Did you enjoy this article and find it helpful? Why not share it with your social media network below?