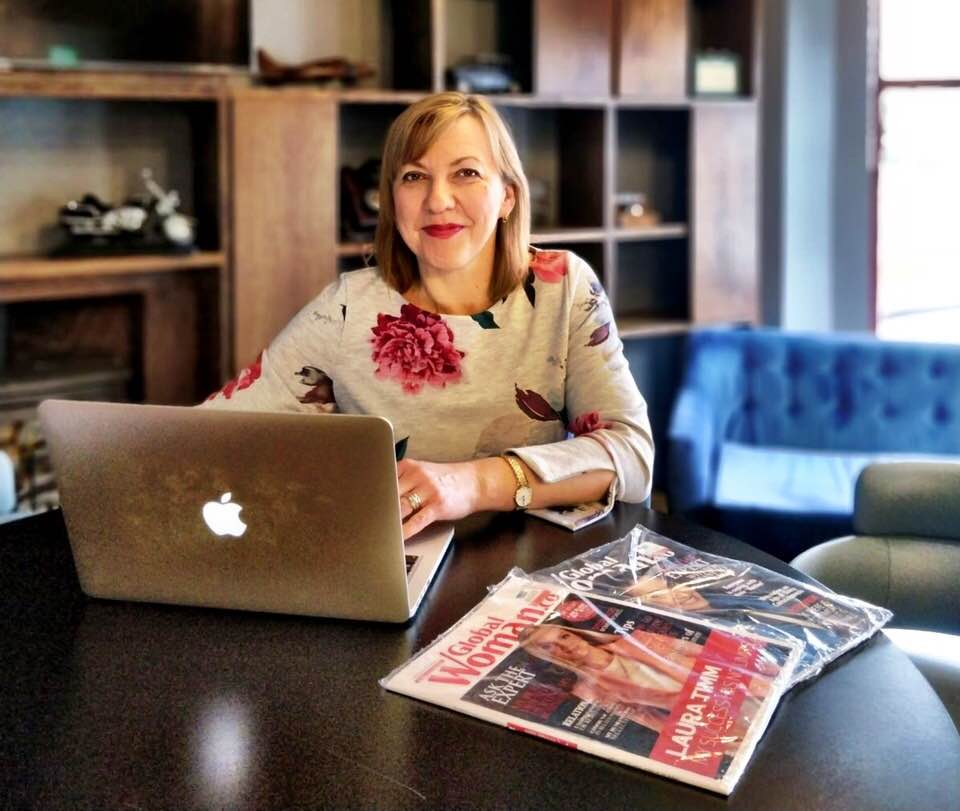 The Ultimate Women's Guide to Steering Your Own Destiny
Galina Hartshorn
The Ultimate Women's Guide to Steering Your Own Destiny
By Fatima Gorezi
Galina Hartshorn is a Mindset and Growth Coach, with a background in Medicine, PhD, a General Adult Nurse based in Nottingham, UK. She is also the director of Global Woman Club Nottingham. As a Mindset Coach, Galina helps individuals and companies to set and achieve "A Dream with Deadline", change their ineffective patterns of thinking and live healthy and happy lives. Galina believes that it is the most modern industry in the world to teach people about themselves and how to get the best out of themselves.
For more than  25 years Galina has developed the passion for The Law of Attraction, Positive Thinking and Positive Energy. She shares with us some of her personal and professional journey and talks about how your thoughts and mindset determine your choices and shape your life-changing decisions.
Give us a sense of who you are as an individual, in addition to this great work you are working on as the director of Global Woman Club Nottingham?
Just imagine a very successful, well-educated woman, who, having just completed a PhD in Medicine in Moscow, with a fantastic career ahead of her, met an incredible English man, eventually deciding to marry him and move to England.  That was me 20 years ago.
[rml_read_more]
Coming to England was a very tough decision.  No friends, poor English, no job, no cultural knowledge.
I started everything from scratch. It was like building your life again on another planet. I didn't have time to adapt before I had our first child, so I started to learn the language and the culture with my first baby. My first job in the UK was a shop assistant in the One Stop shop, where I worked in the evenings while my husband looked after our son.  It wasn't easy without knowledge of local language, products, and the job… But my positive, determined attitude and willingness to learn got me ahead and opened other doors in my life. Now I am a happy wife and mother of two sons, a registered adult Nurse, a tutor of Russian language, an established Mind-Set and Growth Coach, valued international speaker and the Regional Director of the Global Woman Club Nottingham. How did it all happen?  
Many years ago, 25 to be precise, I started my personal development journey. I had a note book where I wrote everything that I wanted to accomplish in my life. I copied the masters. I absorbed everything I learnt from the master coaches, books, and videos with enthusiasm. The main thing about all these manifestations was my inextinguishable belief that everything will be great. It wasn't just "a guess'', a ''maybe'' or my hopeful ''wish". Upon reflection, I realised it was a strong belief that, without a doubt, my life would be unfolding the way I ambitiously envisioned it to or better.
To my surprise and delight, everything happened even better than I had dreamt.
What parts of your job do you find most challenging now?
Working with the mind is the most challenging job on the planet. This is the part of us that is hard to control, but when insightfully managed, it is the most rewarding and fulfilling achievement. I discovered that teaching people how to reshape their lives is exciting, but it takes time for people to understand the process and how to apply it. Coaching is a very skilful, professional job where the continuously developing benefits aren't always visible and sometimes don't have an immediate impact. The rewards surface later and the coach should be very patient with the clients. I always compare this process with the flower in bloom, you never notice exactly when the rose opens.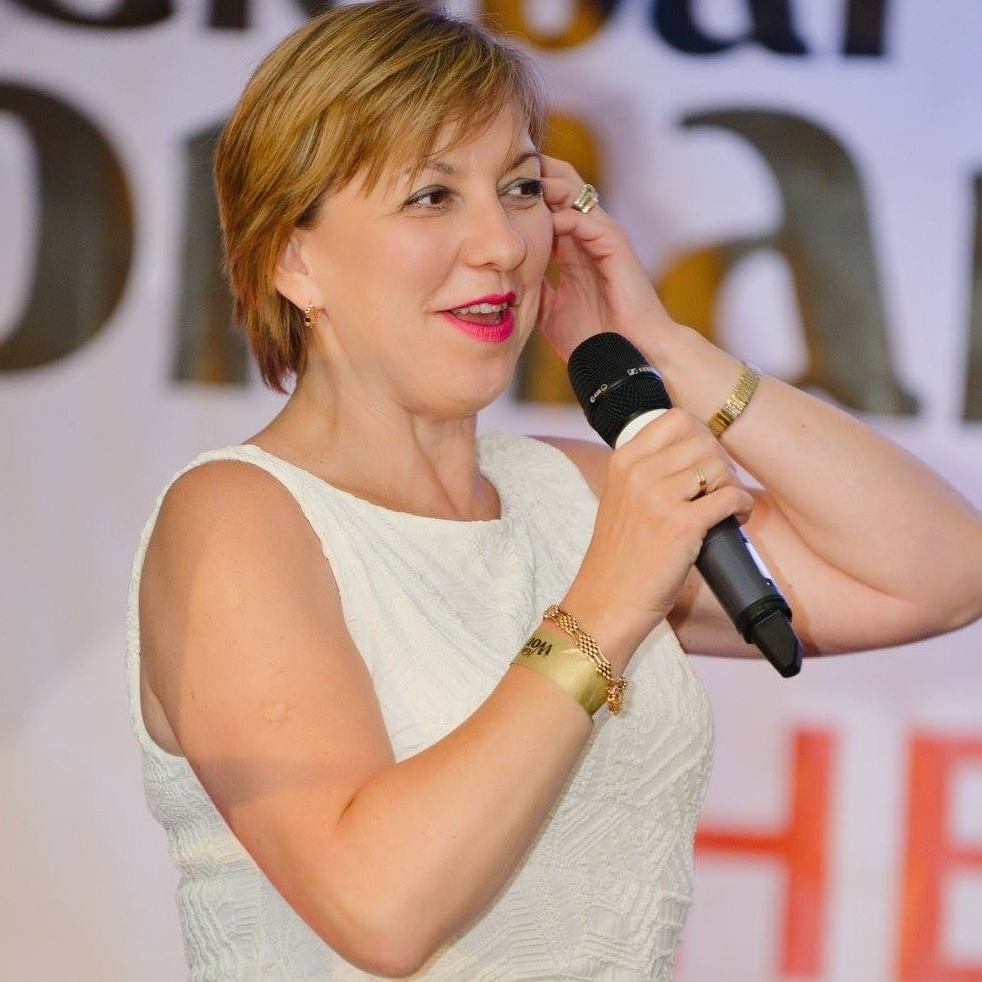 What do you find most enjoyable?
Like in every business, I think the most enjoyable part is the flexibility of work and choice of how you perform your profession. You can choose people you want to work with, and you always can say "NO" to those who are not aligned with your vision and aspirations. My coaching business is easy to run online, thanks to modern technology, which also gives me the opportunity to make lots of connections and friendships all over the world. Also, my passion for travel is able to flourish and thrive as I experience exciting locations within my other role as Regional Director for the Global Woman Club Nottingham. I visited 10 countries in 2018, alongside speaking in New York, Oslo, Tirana, London, Frankfurt and Zanzibar; where I met so many incredible entrepreneurs from around the world.
I also believe that the best, most enjoyable part about being an entrepreneur is overcoming challenges and obstacles because it will contribute to your growth. If you review every obstacle and challenge you encounter, it will make the feeling of success even better than what you imagined or hoped for.
You have worked in corporate worlds and now you are an entrepreneur. How would you describe the corporate and entrepreneurial cultures?
Being an entrepreneur means being on a continuous road of self-discovery and growth. This is the main culture in the entrepreneurial world. You are constantly looking out for improvement and new ideas. You are mainly surrounded by entrepreneurs who are seeking improvement and growth. This is very inspiring and encouraging. Unfortunately, there are some minuses as well, such as feeling lonely on your journey; not meeting many people (depending on the business) and not having corporate get-togethers.
Fortunately the modern corporate culture is changing now; people are involved more in decision-making, taking more individual responsibilities, and the leadership courses are very popular in the UK.
The corporate culture can be different at every job, but common features are restriction of growth, limitations within finances and less freedom of ideas. The common expression "we always did it that way" kills the new opportunity, growth and expansion. But the great thing is that there is a choice. You don't have to stay where you are if not happy. As Jim Rohn said: "Your life does not get better by chance, it gets better by change."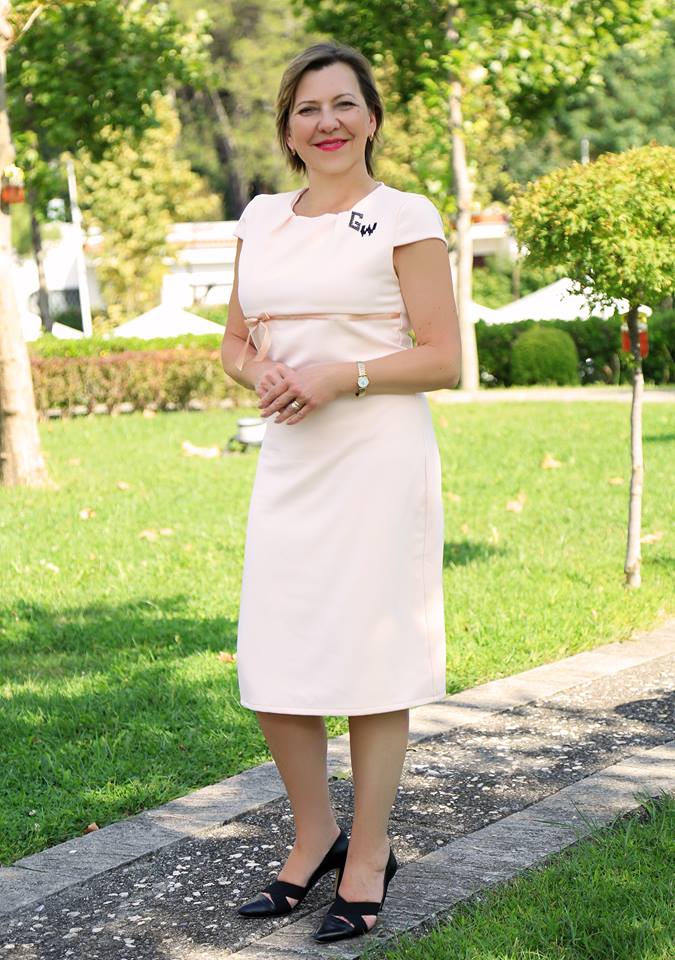 What developments on the horizon could affect future opportunities for women?
The opportunities are there all the time; it is the vision that is changing. I believe that the availability of personal development and growth advice, a hunger for knowledge and actioning of changes are the main developments for the women in the future. It is happening not just in the west, but also in African countries. I recently visited Zanzibar, Tanzania, where we held the leadership conference for graduate women. The culture is changing there, women have more choices in personal and professional life. They have the opportunity for study, business and travel. I am looking forward to working with them in the near future and leading them to self-discovery and growth.
If you could start all over again, would you change your career path in any way? Why?
I probably would not, otherwise it wouldn't be me. I don't know how my life would have unfolded if I'd stayed in Russia. It would be interesting to jump into the past and observe how our life would be if we took another path. In hindsight, if I could alter anything, I would definitely have hired a coach in the earlier stage of my career to get more clarity on my goals. Coaching saves us a life time, we don't need to sort everything out ourselves, we can ask for help and save our precious time. One of my clients said that what she learnt in 6 months of coaching, took her boss 25 years to learn unassisted. My advice is to get help, hire a coach, and therefore suffer no regrets in the future.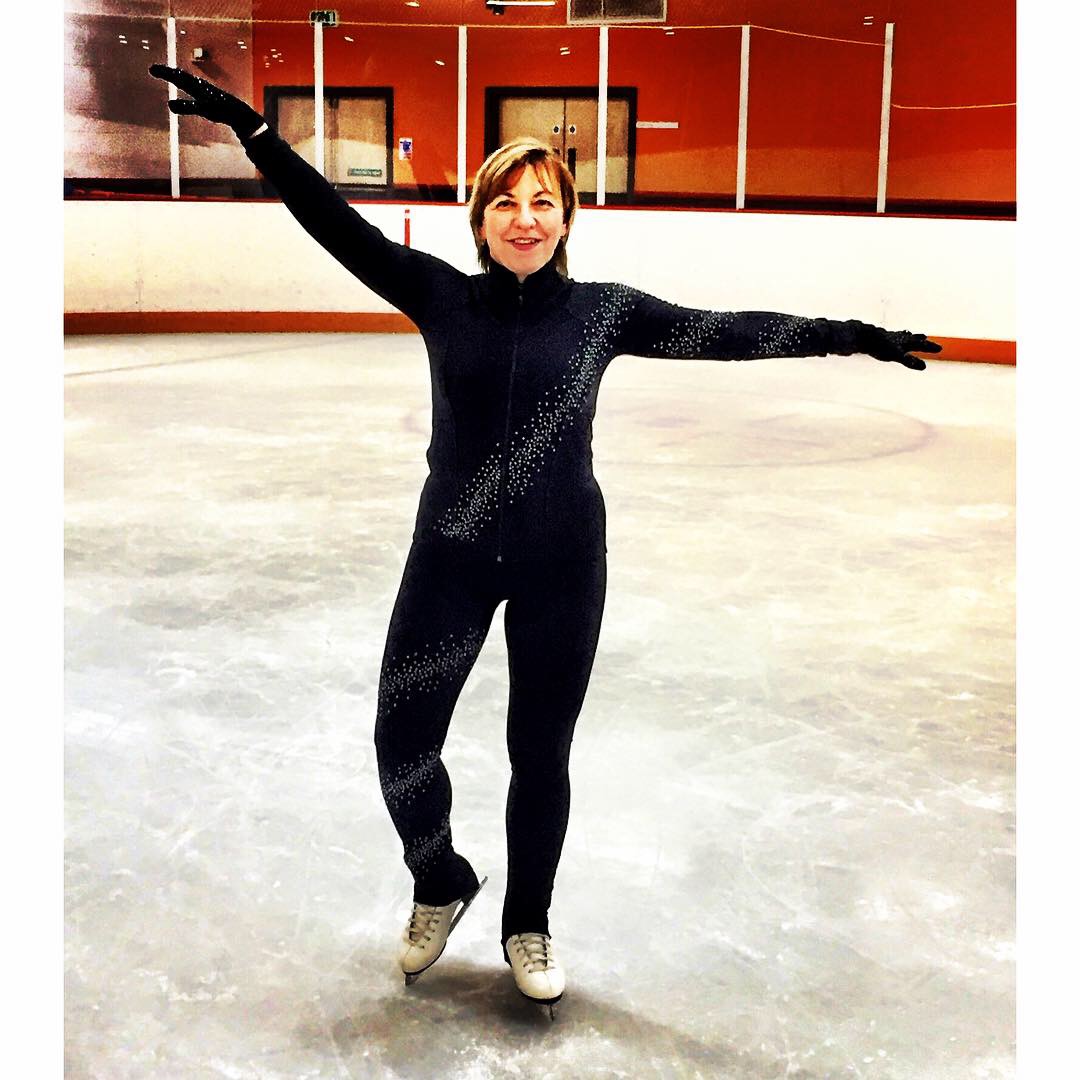 What is your vision with the Global Woman Club Nottingham?
I believe the culture around the world is changing. People travel and migrate. Meanwhile, we have more and more international entrepreneurs, who bring forward their culture and innovative ideas. The Global Woman Club is the platform for international business, creativity and friendship. For me, it is more than simply a club; it is a supportive family of like-minded women who are united by their beliefs. We are all intertwined amidst similar challenges in life despite the fact that we live in different parts of the world: money, relationships, confidence, self-image. They are the most significant factors influencing our whole being. We are strong together. This is one of the keys to success!
Did you enjoy this article and find it helpful? Why not share it with your social media network below?