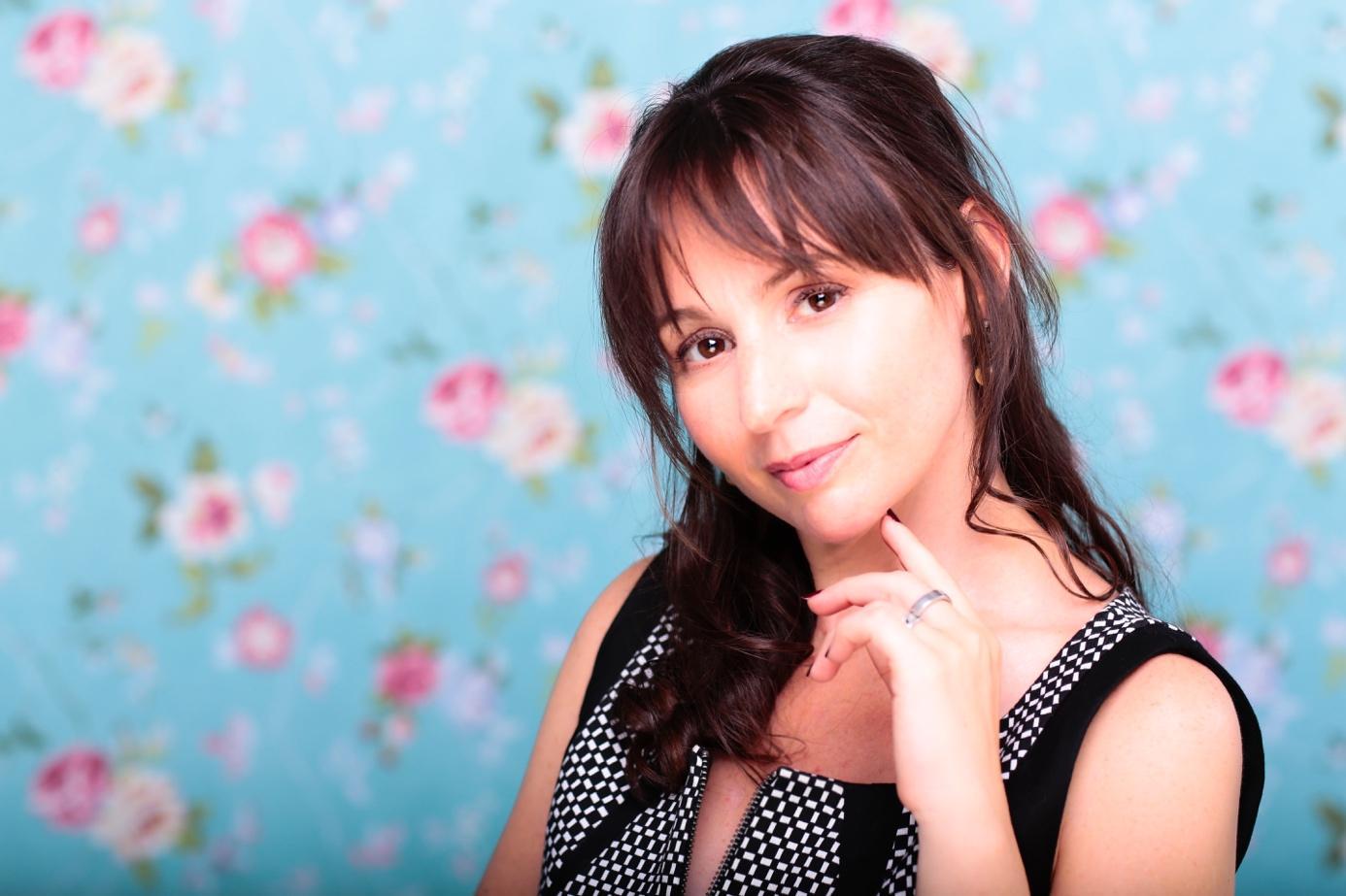 Sylvia Mattens – "Helping people live their best life"
Sylvia Mattens – "Helping people live their best life"
By Fati Gorezi
Sylvia Mattens is a Trainer, Mentor, Coach and Inspirational Speaker. After more than a decade as a psychologist and HR Manager in law enforcement she chose the freedom of having an entrepreneurial lifestyle. She is the ambitious founder and CEO of "NEO VITA", a company that helps women and men become the leader of their own life and career by creating a growth mindset and proactive attitude, and of "Lead with Benefits", a Company that matches and aligns vision and strategy with company culture by empowering leaders.
[rml_read_more]
Tell us a little bit about yourself and your entrepreneurial journey?
Leadership is a lifestyle not a job! These words summarise the transformation I have gone through thanks to my entrepreneurial journey. For many years, my job was my number one priority, my way of proving my worth. Then it became my biggest pain and a liberating turning point in my life. I took the big risk of leaving my management job and starting my own business as a leadership development strategist working with executives, managers, entrepreneurs and leadership teams. I wanted more out of life than just existing. Doing meaningful work by living up to my potential, my qualities, my strengths and my values became a new priority in my life. I wanted to help people wholeheartedly without being limited any longer by a system.
My entrepreneurial life is all about making a significant difference to the lives of people in leadership roles. Having my own business has taught me a lot about myself. I have found the 'real me' and I have discovered my mission. That journey has made me to who I am today: a happy woman, living my life with passion and purpose, doing what I love.
How did you fund your business?
As with many entrepreneurs I am building up my business self-funding. When I left my secure and well-payed job, I choose to go "all in". I knew it was a big risk that my savings would burn in no time and that I had to make financial sacrifices. I had to give up my comfortable and fancy lifestyle. Although it is a struggle at times, I know in my heart it was the right decision. Working as a freelance corporate trainer helps me to create an income while gaining experience and knowledge. This allows me to grow myself and my business, to develop my training and coaching skills and to move closer to my dream. I have a strong belief in my vision, a mindset focused on no option but to make it work and I am prepared to make sacrifices as I build up my business. It takes hard work and time to build strong foundations. Not everything falls into place immediately or as I might want it. But my dream is an all-consuming burning desire that keeps me going.
What did you do before launching your own business?
I started my career in law-enforcement. Not as a police officer but as a psychologist working in the field of victim support and trauma prevention. Working with the police is a hard environment and a stressful profession. But it's also one big family standing united by the calling to help people in need. Building up and leading the stress team of the police of Brussels was my dream job. Together with a team of police officers, our mission was to help and assist our fellow police colleagues in coping with the impact of tragic or traumatizing interventions and incidents of violence against police offers. As a team we had a purpose, a worthy cause, and as their leader I could add value to the members by being their mentor, coach and trainer and empower them to be the best version of themselves so that they could help others.
Unfortunately, a re-organisation forced me into a leadership position in Human Resources management.  This job was a very administrative function and a huge energy drain for me. It was filling my bank account, but it drained my heart and soul. When I realised my values were no longer a match, I left.
How would you rate your success?
The answer to this question starts with defining success. To me, personal success means freedom in alignment. It means to be free to express my authentic self, no longer being held back by the voice of my inner critic and self-judgement or by the voices and expectations of other people. I have learned that the hardest person to lead is me and that everything begins with me. Although my old conditioning stills tries to sabotage me sometimes, I will no longer let myself be held back by the past and I experience true freedom today, in my personal and professional life.
Now, it also means embracing my uniqueness, my qualities and strengths and sharing them with the world by doing meaningful work in empowering leaders and making a difference in their lives. When I translate the meaning of personal success into business success, my dream is having team members of the leaders I work with, reaching out to me to say how much their life quality has improved. I think that would be the most valuable sign that those leaders are empowering their people, that they have increased their positive influence and impact, and that they are helping people to grow and reach their potential. Then everyone wins: the leaders, the people and the organisation.
What advice would you give to a new entrepreneur?
Believe in yourself and in your product or services. Your business is a reflection of the beliefs you have about yourself. If you don't believe you have something valuable to offer why would people come to you? I believe every entrepreneur can benefit from a resilient mindset and proactive attitude. It is important to see opportunities and possibilities rather than problems and obstacles. My motto is 'sometimes you win, sometimes you learn'. I see everything as a learning experience that invites me to grow. This mindset helps me to be comfortable with failure and making mistakes. They are just part of the journey.
To women entrepreneurs I would like to say: work on your financial education and money mindset. It was an important obstacle that I had to overcome myself – and I see many female entrepreneurs around me fighting the same battle. Many women are focused on helping others and they don't like sales. But if you have nothing to sell, you can't help people and you don't have a business.
Finally, create a supportive environment by surrounding yourself with like-minded and like-valued people. Too many 'wanna-preneurs' share their ideas with dream killers and then abandon their ideas based on the opinion of someone else. The best advice I could give a new entrepreneur is to find yourself the right mentor. Someone who already has the results you want to achieve.
How did the 'Global Woman' movement affect your life?
'Global Woman' has added great value to my life and business in only a few months. At the breakfast events I have met new business partners and ideal clients, but most importantly I have made friends for life. It provides a community of business women who share ideas and experiences, and it gives the members the opportunity to develop our public speaking skills in order to grow our self-confidence and our business. I feel honored and blessed to have participated in the 'Book Project Netherlands' which was a unique way to share my story with the world and co-create with other women so that we could inspire people to believe in their dreams. Empowered women empower women.
Did you enjoy this article and find it helpful? Why not share it with your social media network below?