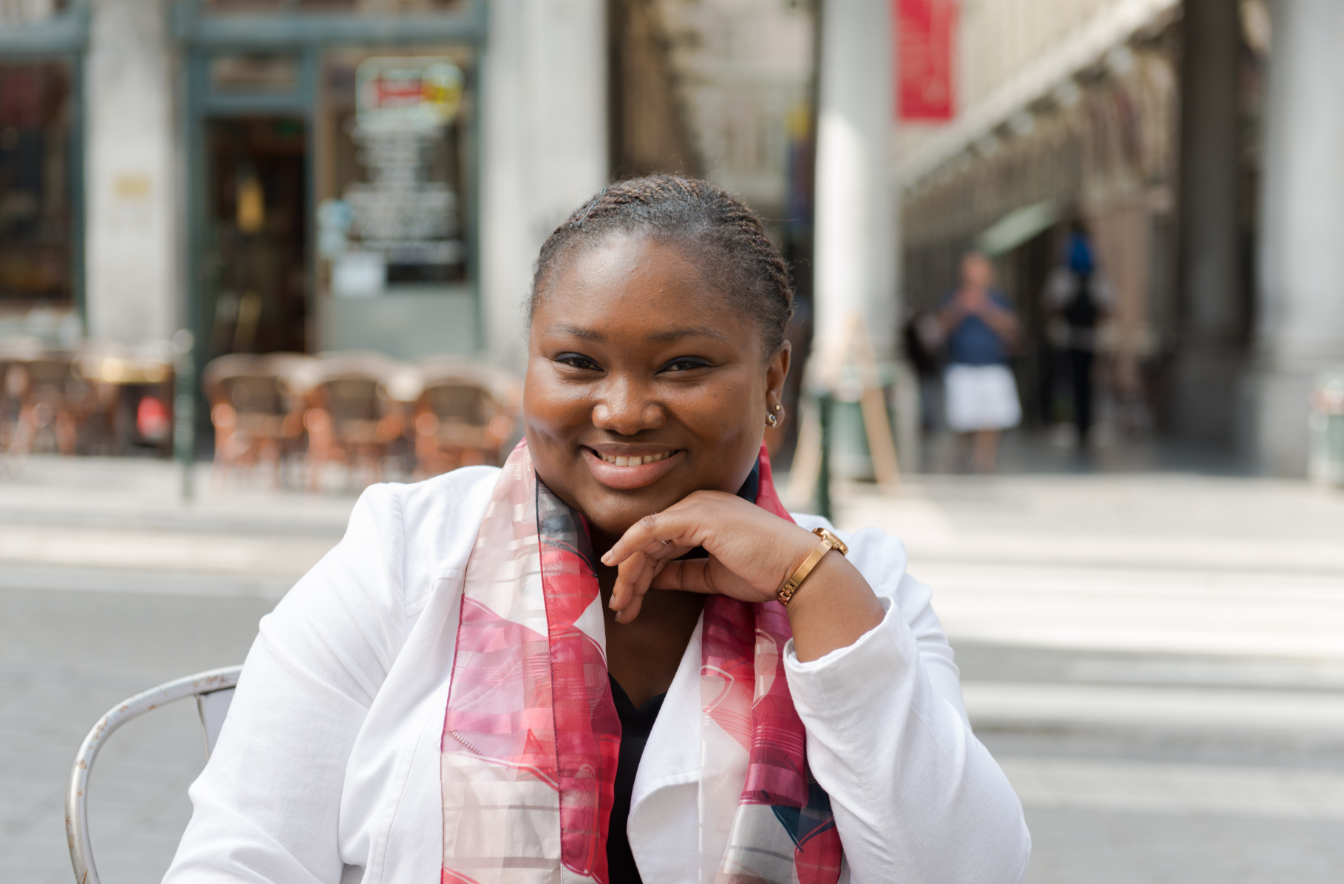 Stella Bida – Share my messages with the world
Stella Bida – Share my messages with the world!
By Fati Gorezi
Stella Bida is an entrepreneur, Success Strategist, Consultant, International Speaker and Author. Her natural entrepreneurial mindset allows her to step into chaotic situations and turn them into solutions – that is what drives her! Throughout her career she has worked with some very important and successful people who have influenced her to grow professionally and, in this article, she shares her experiences with us. Stella tells us about the things that inspire her and what it means to be a successful woman in international speaking, her progression into a leadership role and about her everyday life.
What are your secrets in terms of motivating people?
[rml_read_more]
Beyond motivation, which can appear as a one-shot solution, I think that what people need is follow-up. In terms of the experience I have with my clients and myself, I see that what is highly effective is to have someone who challenges you regularly – even if this means repeating the same things over and over again. Following-up with consistency is what truly gets people into undertaking actions which create sustainable changes and new habits in order to give them the results they want to observe in their lives and business.
What are your three top tips for personal development?
I had to learn the first tip after being coached. It may sound obvious for the people who are already familiar to personal development. It is reminding myself about my ultimate drive before I start doing anything. I have found out how important the question "Why?" is. This has helped me in setting priorities in my life and in my business. I was used to always jump on the "How?", and this is how I got confused and got tired of doing the wrong things at the wrong moment and producing very few results for myself. At first, I thought that I was being selfish when I started focusing on understanding the essence of all my actions and how they impacted my wellbeing, but I notice now that I am actually more devoted and able to serve people better than I did before.
My second tip is to have a, "Of course I can do it now!" mindset. The number of times I had people telling me that they were not able to do what they want because of the circumstances is countless! Training my mindset to understand that today is the best moment to do anything is something that I do daily. If not now, then when?
The third tip I use and that I can share is how I deal with adversity. Whereas before, I was very sensitive about trying to please everybody, today when adversity comes, I have learned to use it to fuel my motivation and prove people wrong. Again, it is all about hacking my brain and my mindset to react as I want. What comes out is to say: "You fired me up!". I often scream and shout that sentence in order to let go of the bad feelings and keep my positive mindset.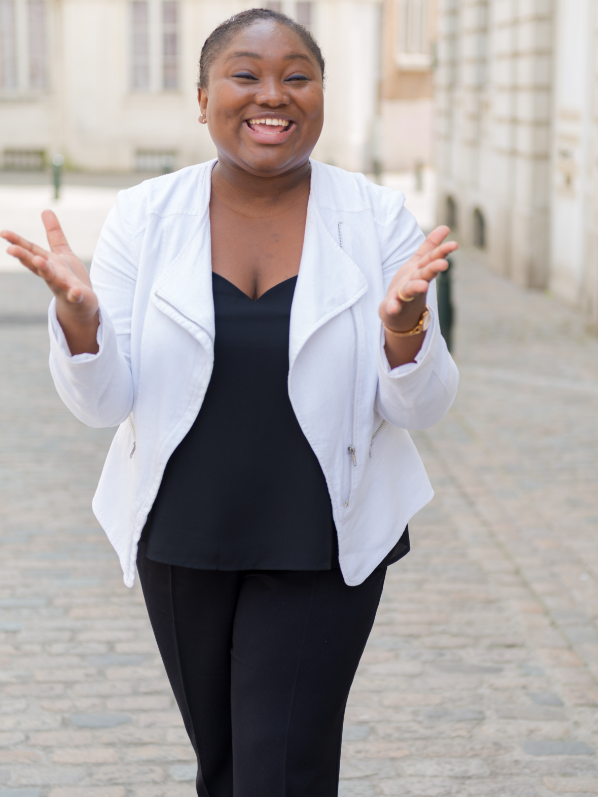 What do you consider are your greatest strengths in dealing with challenges?
I would say that it is the fact of having a great gut feeling! I have learned to trust it when dealing with difficult decisions. With some training and the help of my Coach, I have been able to make fast decisions. Basically, what I have been taught and what I apply now is to quickly evaluate, in any situation, what is the best, worst and most likely scenario which can happen. This is a way to put my brain on holiday, instead of letting it in go into an 'overthinking' process, which often leads to no decision at all.
I am also very 'solution oriented' and not focused on the problem itself. I always prefer to think there is a solution than not, even if the solution is hard to implement or requires a sacrifice.
What also helps me are the trustworthy relationships I have been able to build over the last months.  I think it is important to rely on people you can turn to when facing challenges. They have an outside view of the problem, are not involved, and therefore can provide good advice. That is an advantage!
Define a great woman leader. What are some traits you think great women leaders possess?
For me, leadership is a universal skill, which is shared by men and women. A great leader is able to lift others and stand for his or her opinions, despite adversity. The actions of great leaders create people united around their vision, working towards it and standing up for it.
The most important skill for me as a leader is the ability to listen to others, to identify how solutions can be created by people as a group. Leaders are therefore not afraid to roll-up their sleeves, work even when they are not supposed to, in order to get things done.
What skills would you recommend other women develop to help them advance in their careers?
One of the most powerful tools I have discovered, with the help of one of my Coaches, is public speaking. It often appears to people as one of the main fears when I run workshops. Nevertheless, when they realise how powerful their impact can be when using public speaking and how they can get their message across, they feel relieved and confident! Speaking builds women's confidence. They must use their power to speak to discover how great they are.
Another skill is to dare. Daring to do things that others find impossible or that others are not willing to do for themselves. When I look back at my best successes, I can relate to that. Most of them exist because I have decided not to follow any templated path!
How do you feel attending the new experience at 'Global Woman Summit 2018'?
Excitement! The Global Woman Summit will be a unique moment to build long term relationships with successful and positive people. It is with great honor that I want to thank Mirela Sula and her team for making this summit happen. Sharing the stage with Les Brown, who has been a key person in my whole transformation throughout the last years, will be unique.
What is your topic you will talk about?
I want to talk about one of the major topics I review with my clients during my coachings, through my company Choisir son Succès (Choose your success). It is related to the fact that I often meet people who have excellent projects, want to become successful or have a great message to share, but don't know how to produce tangible and measurable results. Most of them lack the methodology to be efficient.
I believe that in order to observe change, the first step concerns making the right choices. But it is not only a matter of choice, it is also a matter of discipline and commitment. But how to have that discipline? When people fail to achieve their goals, it's not because they have a lack of motivation, but because of they have a lack of commitment. That is what my topic will be about, how from my experience and the one of my clients, I have been able to help people at transforming their desire and motivation for success into a commitment which generates results.
Did you enjoy this article and find it helpful? Why not share it with your social media network below?