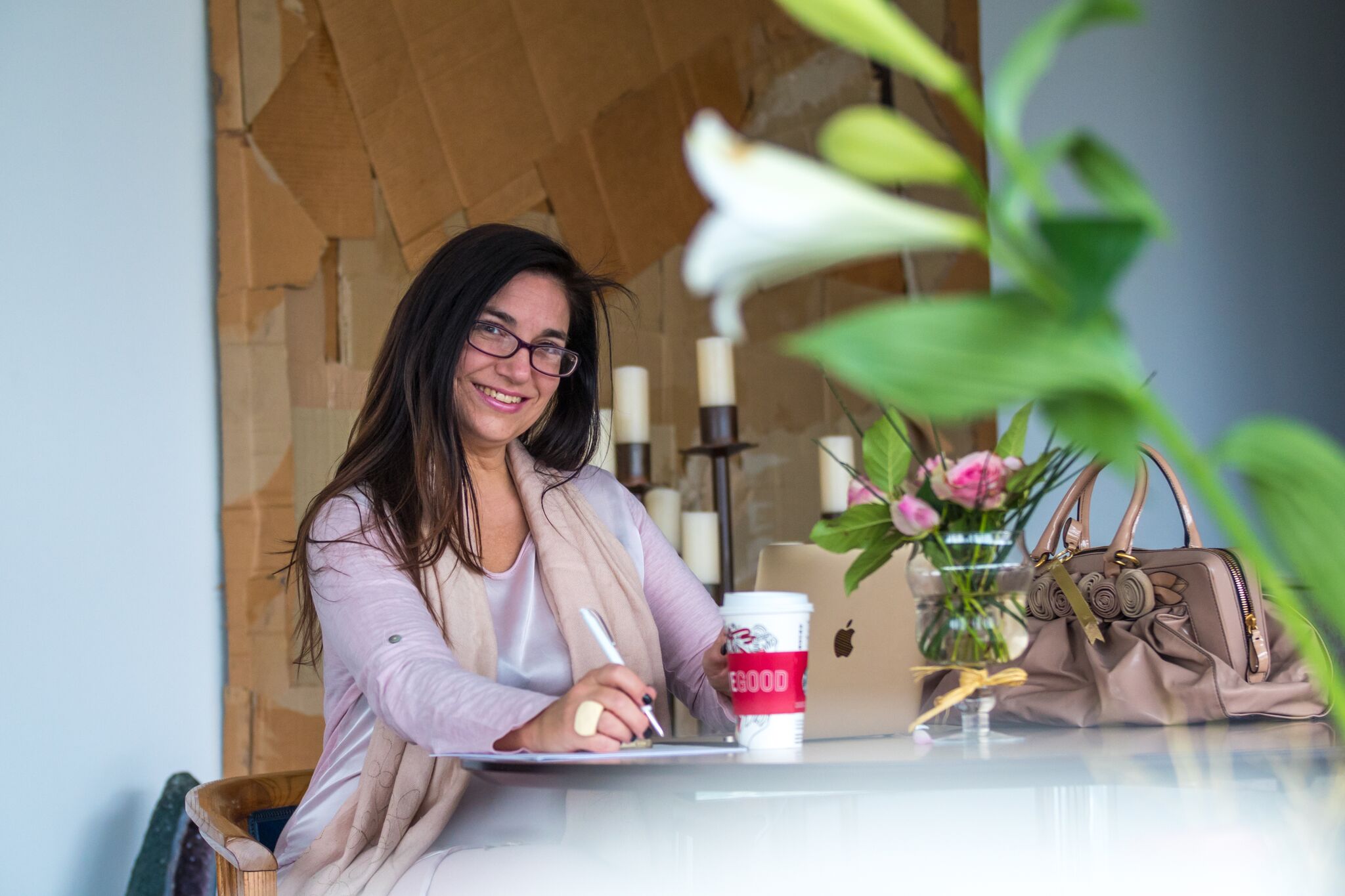 Ela Lair –Inspire Happiness!
Ela Lair –Inspire Happiness!
By Fati Gorezi
Ela Lair is a surgeon of the mind; a hands-on professional with over 16 years of applied work experience in dissecting thought patterns, belief structures, attitudes and emotions that often hamper our career development or lead to conflicts in our private lives. Often labelled as the 'Queen of Thoughts' Ela has acquired a rare skill-set, having learned how the mind works, and is now able to apply this knowledge helping others shape their lives and careers. She has the talent to simplify complex thinking patterns thus helping people to find the reason for their recurring thoughts and also creating an understanding to help them raise self-awareness regarding the causes of their problems. Ela holds a diploma in 'Mental Training' a certificate for communication and business management, as well as for 'Human Resources'.
Ela now reveals exclusively for 'Global Woman' magazine her unique personal and business relationship with her clients and the secrets that make her work successful- as well as the challenges she has had to overcome in order to grow internationally.
[rml_read_more]
How did you manage to get in touch with yourself so well?
Coming across Albert Einstein's quote: "We cannot solve our problems with the same thinking we used when we created them" was my great 'aha' moment! That's when I started to learn how to use my mind effectively in order to live as elf-determined life. Constant awareness checking and reflecting on what I'm doing inside of myself and releasing the pains and hurts as well as transforming that bound energy into beneficial behavior is my daily credo.
Tell me about the biggest challenge you have ever faced in your life and what effect did that have – or how did it change you?
The hardest thing for sure was to face myself with regard to everything I'm thinking and believing in; my emotions, attitudes, thinking patterns and belief structures. It felt like the hardest thing to do ever – and to be honest, it still feels challenging!
At times, despite knowing that this will heal me in the long run, it still hurts like hell when I'm triggered and it's tough to face. But I did eventually learn to face the pain. If I had kept running I would never learned what the pain had to teach me. It's like this snowball gaining mass the further it rolls and growing into a giant sphere that will catch up with me and bury me alive. It's crucial to acknowledge the importance of the message from pain even recognising that it's actually a gift. While all these unpleasant feelings and sensations in your body are indeed toxic and very much alive inside – their release and the resulting transformation will literally set you free.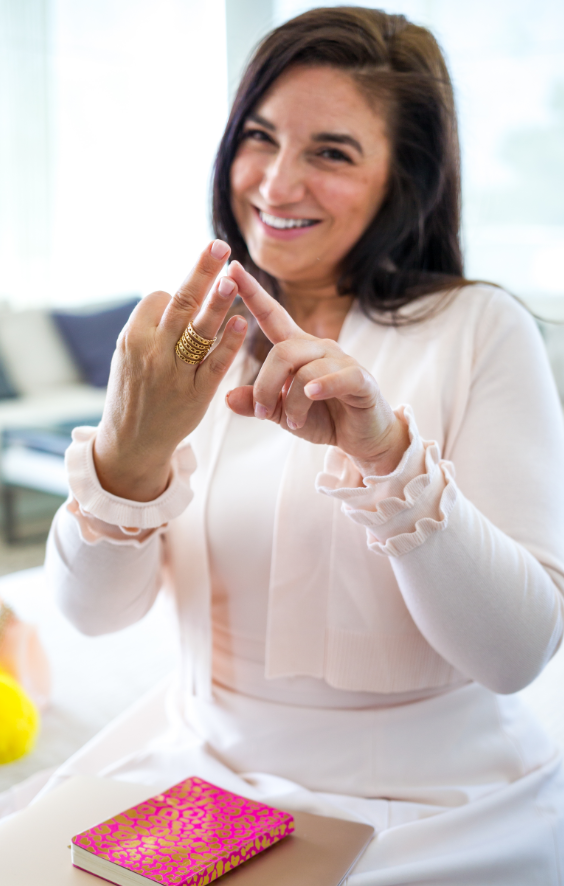 In your opinion what are three steps that women should take to overcome self-criticism or the judgment of society?
Firstly, addressing self-criticism, you have to do everything to become aware of what you're really feeling inside. While this is often achieved by mindfulness or awareness training, I have to point out that only knowing about the cause of your pains and hurts will not change the fact that holding onto it will still be like a seed that can be germinated at any given time.
Secondly,you must release and let go of anything that causes you pain and hurt, sadness, fear, guilt, criticism and so much more.
Thirdly, you need to transform what's harming you on the inside, like belief structures and thought patterns and attitudes based upon your references. You need to know why it's dangerous, why it's a threat to you, why it's hard and difficult and why it's painful – and all these proofs have to be transformed into something beneficial and powerful. So you need to empower yourself by healing yourself from the inside out to attain pure, blissful transformation. This is self-empowerment.
Life is there to support you and to pinpoint where that pain is that you're so unaware of and where your unconscious beliefs and attitudes are that you've worked so hard on to make them yours. You're most likely feeling so righteous in having them and you have no idea how much pain this mentality actually causes you!
When you live in a society that judges you, this only mirrors your own personal,individual and intimate judgments about life in general. Ideas like 'how it should be' and how you are supposed to think, feel, and behave – that's exactly what hurts you as you're confronted with your very own judgments.
I encourage you to embrace the emotions that trigger you. Being triggered allows us to become aware that we are hurting – yet the pain that we are causing ourselves on the inside is much greater than the pain we've been made aware of.
What are five things we should know about women who have managed to overcome a depression experience?
Firstly, they have acknowledged that – 'I DO depression' – as it was originally a reaction to a dramatic situation. While that threat has long passed, the thought patterns have not, and they have kept doing the 'same old, same old' until it has become chronic.
Secondly, they have chosen to break that pattern.
Thirdly, they have recognised what's happening.
Fourthly, easing the emotional intensity is one of the most liberating experiences when it comes to drastic health concerns.
Fifthly,empowerment comes with making a stand for your own way of 'doing' and adjusting it to your current needs.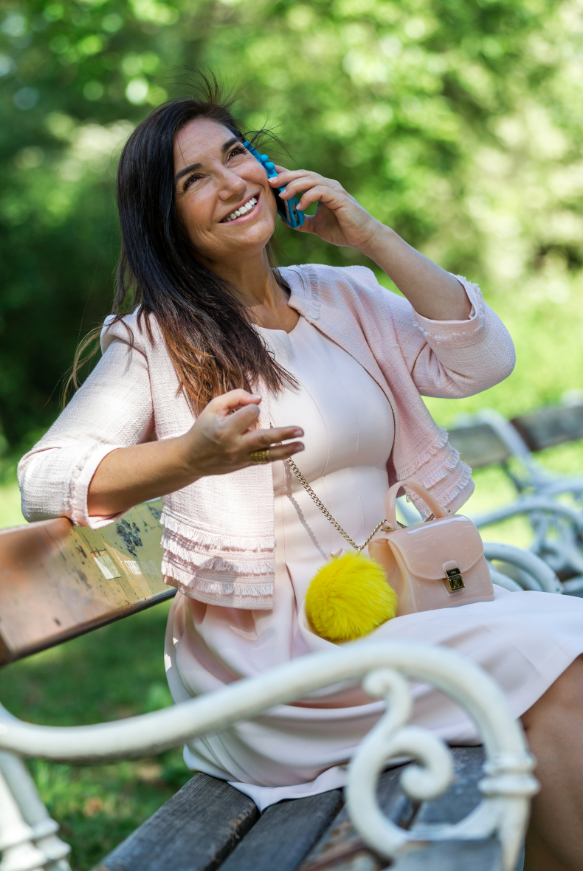 In this modern society that we live in, what are three advantages and three new challenges that women have to face around the world?
Advantages:
⁃ The time is finally here when a female approach to societal topics is needed.
⁃ The importance of 'emotional intelligence' in leadership positions is natural to well- educated women.
⁃ We can finally influence a shift in society on a very different level.
Challenges:
⁃ The definition of being a woman – besides her natural abilities – will have to be determined anew.
⁃ New paradigms for societal values, deviating from past experiences, will have to be set up.
⁃ Taking a stand for these values and leading a society into a shift of perspectives will bring about a satisfactory level of change and growth.
What are the steps that you encourage women to take in order to empower themselves?
Doing the 'inner work' to thrive from the inside out:
Three steps I learned to bring about the changes:
I have to become fully aware of what I'm really doing inside of me

I have to release my pains and hurts

I have to transform my harmful beliefs into beneficial ones.
This process of changing my innermost world leads to freedom beyond my wildest dreams. and if I can have this, you can too!
How would you describe your lifestyle ?
Growing up in a city with everything imperial style, striving for the highest, most luxurious, and extraordinary seems the normal thing to do.It's so engrained – not only having worked in the Imperial palace for years but also having met my husband there in the Emperor's ballroom makes me feel like the Queen myself!
My aim in life is to master these techniques for me – but also to teach it to the women of the world.Every woman can be the queen in her life. I feel called to encourage each one of you to be exactly that – the "Queen of your life" as it's all you've got!
I think quite innovatively when it comes to cutting-edge techniques for rewiring the brain. I've travelled near and far to learn from the 'best of the best' and  have found that applying this knowledge not only sets me free – but also each person I touch along the way. This feeling of making an impact, connecting fantastic Queens eager to collaborate with each other, each one contributing her unique strength, is a vision I strive for. And I really do believe that now is the time to make it happen!
Did you enjoy this article and find it helpful? Why not share it with your social media network below?