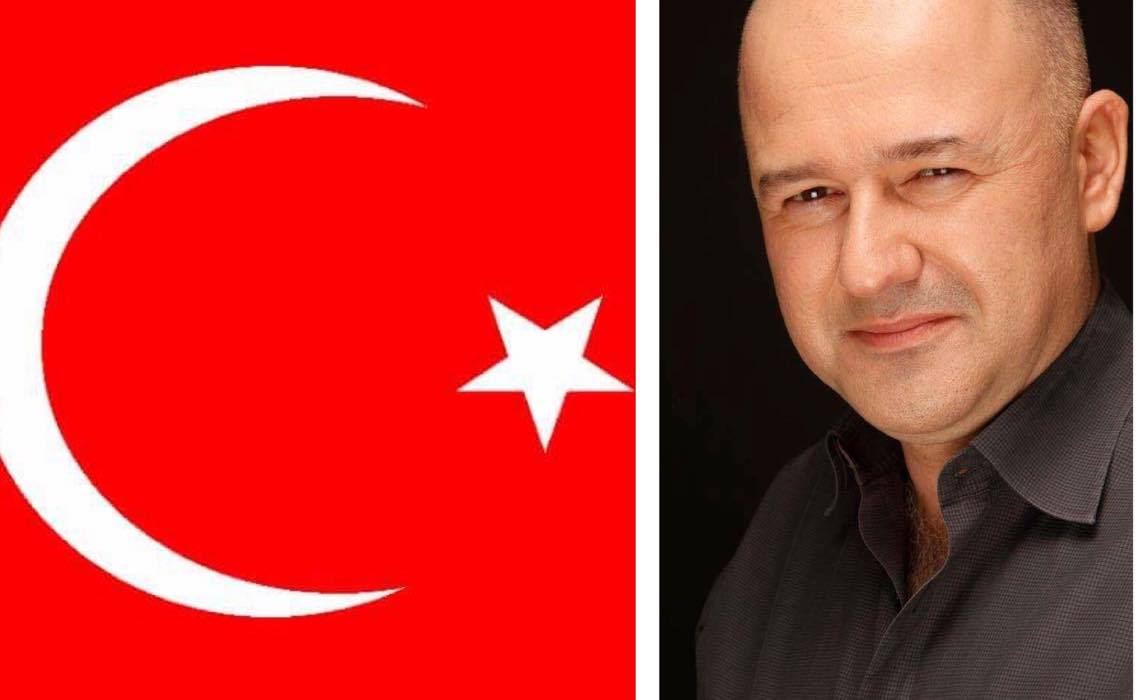 Situation in Turkey – Letter from Baybars Altuntas
Dear Friends,
As you know, we experienced one of the biggest, maybe the biggest shock of our lives on the night of 15 July in Turkey. I was in Thessaloniki to attend some events when all these terrible things happened. I had woken up early on Friday morning (15th) to the shocking news of the death of 80 innocent people in Nice on the previous night. Going to bed Friday night, I never expected that on Saturday morning I would wake up to the news of a coup attempt that would cause the death of more than 240 innocent people in my own country.
How ironic it is that I am writing this message from Nice, sitting in the lobby of a hotel not even 50 metres from the square where the incredible terrorist attack happened just a few days ago. I extend my deepest sympathy to the families of those 80 innocent people.
Around 10pm on Friday, I received a whatsapp message from my wife telling me that tanks had closed the Bosphorus Bridge to traffic — something very odd (and puzzling), especially since it was a Friday night. I said, 'Don't worry, there must have been a tip about a terrorist attack, so probably they sent tanks to close the bridge, as a security measure.
10 minutes later, I received another whatsapp from my wife. Her aunt living in Ankara had informed her that F16 fighter jets were flying over the city!
I said, 'Don't worry! You see? I was right. There must be a serious terrorist threat'.
After another 10 minutes, my wife and I understood that I was right! There was indeed a very serious terrorist attack. But it was an attack from inside Turkey on its own citizens, not from the PKK or ISIS.
Some 'official' terrorists, wearing army uniforms, had attacked their own people, their own President, their own Prime Minister and other Ministers, and tragically, their own parliament. A group of army officers had come together and planned the attack.
When we heard on TV that generals in different regions of Turkey were announcing that it was not in fact an army-organised coup but an action of a group of officers in the army, we somehow felt a bit better.
But then when we saw tanks running over people and weapons being used indiscriminately on those who got in their way, the shock increased. We were totally traumatised by the sight of ordinary citizens being shot at and run down.
I needn't go into the details of this terrible nightmare (it still feels like a bad dream) because it is everywhere in the media.
At this point, the situation in Turkey is this:
Everybody was expecting there would be a run on the banks on the Monday morning after Friday night's coup attempt and that the dollar and euro exchange rates would be doubled. This didn't happen: Nobody ran to the banks, and the dollar and euro rates haven't changed dramatically. 1 USD was 2.90 TL, now it is 3.03 TL.
The stock exchange decreased only by around 10%, which, I think, is very normal after such a huge shock. Because there is quite a sizeable amount of foreign investment, the relatively small decrease shows that foreign investors still have strong confidence in the Turkish market.
Turkish Airlines suspended its flights for one day only. On Sunday morning, all domestic and international flights had begun operating as usual. Turkish Airlines really deserves a big applause!
I had no problem arriving at Istanbul's Ataturk Airport on Sunday evening Congratulations to the airports, as well!
I was pleased to learn that the government has stated that those responsible for the attempted coup will be dealt with in line with international law and universal human rights norms.
Startups, entrepreneurs and SMEs are now more motivated because they understand they are living in a country where people really care about democracy.
The young generation now has a better understanding of the importance of democracy.
I will be pleased to answer questions if you have any, but now I have to go to the messages box coming from startups to see what great business ideas they have!
All the best,
Baybars Altuntas
Who is Baybars Altuntas?
Baybars Altuntas is a global entrepreneur, best-selling author, angel investor, columnist, star of the Turkish version of the television show Dragons' Den, President of the Business Angels Association of Turkey (TBAA), President of Deulcom International, Vice President of the European Trade Association for Business Angels, Seed Funds, and other Early Stage Market Players (EBAN), and the World Entrepreneurship Forum's Ambassador to Turkey and the South East Europe.
He has been recognised by the European Trade Association of Business Angels (EBAN) and received the Best Individual in Europe Globally Engaging with the World Entrepreneurial Ecosystem award in both 2014 and 2015. He was the only entrepreneurship guru to be granted a special audience by US President Barack Obama at the White House during the Presidential Summit on Entrepreneurship in 2010.As a popular global speaker on entrepreneurship, innovation and angel investment, Mr Altuntas was invited by US President Obama to speak at the Global Entrepreneurship Summit in Kenya in 2015. In the same year he was recognised as Junior Chamber International (JCI) Ambassador, following Ban Ki-Moon, Secretary General of the United Nations. The JCI is a non-profit international non-governmental organization with chapters in 182 countries and now has more than 200.ooo members worldwide. It has consultative status with the Council of Europe, with the Economic and Social Council of the United Nations and with UNESCO. 
He currently serves on the international advisory board of the South-East Europe Research Center in Greece. Holding an MBA, he is known as the creator of 'Startup Compass: Starting from scratch by converting idle capacity to cash'. He has also developed a roadmap for entrepreneurs who want to start from scratch. An avid follower of quiz shows for years, Altuntas currently enjoys hosting the Turkish version of the highly successful BBC quiz show, The Weakest Link.Mr Altuntas is married and is the proud father of two daughters. 
Did you enjoy this article and find it helpful? Why not share it with your social media network below?