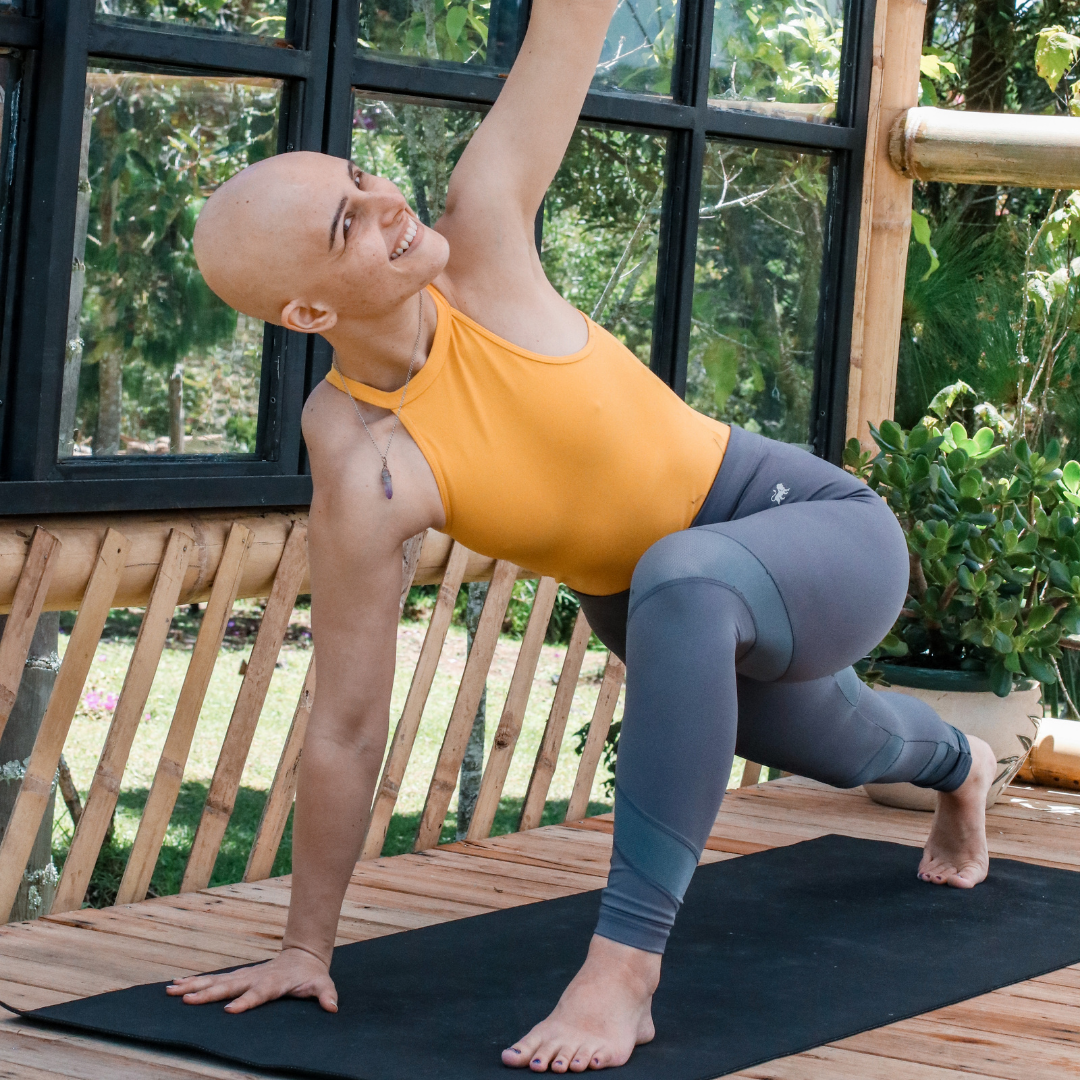 Sheridan Ruth: Yoga Taught Me to Embrace My Hair Loss
By Sujany Baleswaran
Diagnosed with alopecia at seven years old, Sheridan Ruth struggled with her hair-loss journey, the feelings of inadequacy, and the social pressure to conform to beauty 'norms'. Feeling discomfort in her own body, Sheridan began to learn the importance of self-love, and with the practice of yoga, she has become the incredible woman she is today, not only working on her own self-acceptance but also empowering other women through their hair-loss journey.
You were diagnosed with alopecia at such a young age – it must have been a confusing time. What was going through your mind in those first moments, and how did it affect your childhood?
It absolutely affected my childhood. Initially, I felt confused and my simple childlike innocence allowed me to shrug it off with a simple "it's only hair" – if only for a short while. Eventually, I lost more hair, and with that came questions, and staring from others, and discomfort in my own body that made me think, "It's hair, and it's important, and I'm different."
That confusion grew into a host of negative emotions about my life and myself as I, too, grew. The years of treatment that didn't bring back my plait were tough, to put it nicely – the creams, ointments, medications, and new diets. It was a never-ending cycle of hope, failure, and disappointment.
I tried covering my bald patches with the hair I had left, I tried hip hats (half wigs of bulky, hot, synthetic hair), I tried wig shopping (which, with little choice outside of wigs for older women and women with cancer, did more harm than good). I tried everything I could to feel like I wasn't different, like I belonged in line with the other girls. It felt like my body was working against me, and I began to resent it, resent myself.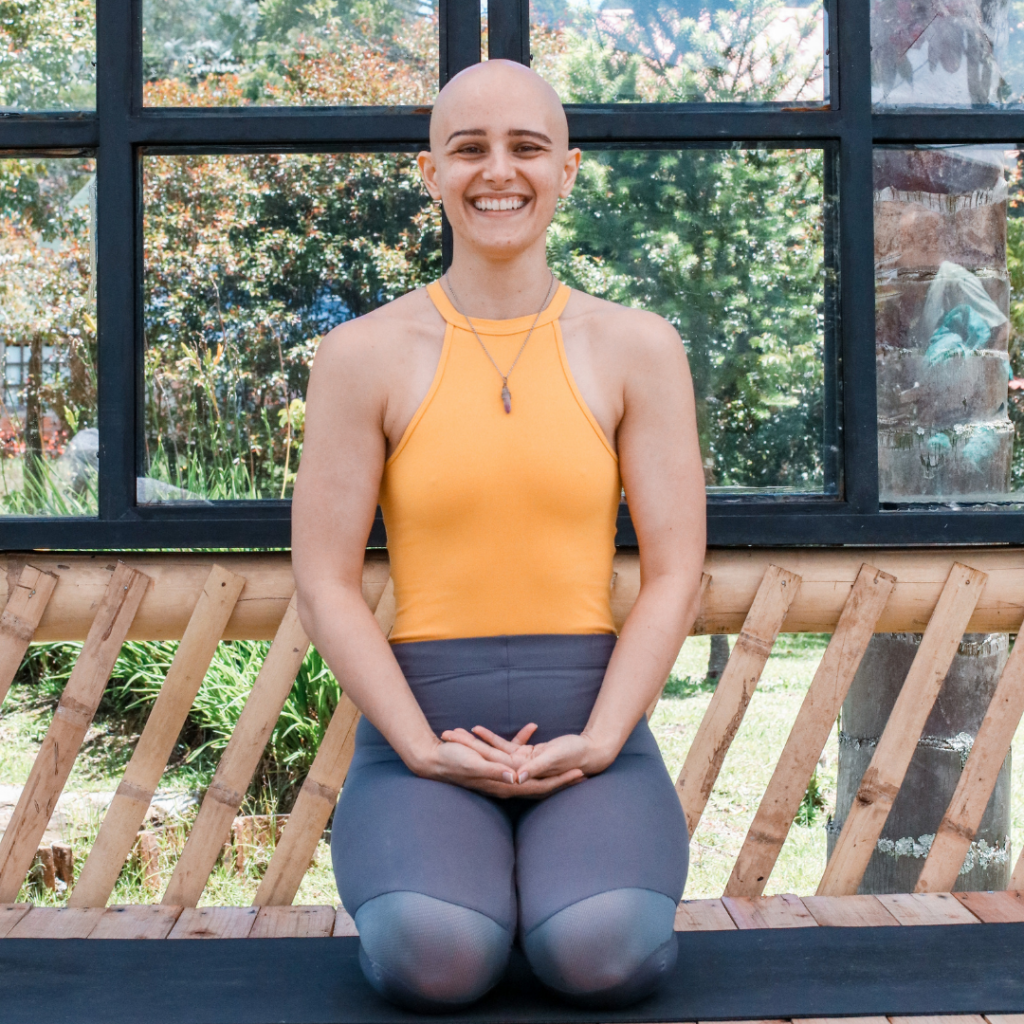 As if adolescence isn't hard enough, I had the added complexity of trying to navigate it as my hair continued to fall out. We live in a society where hair is associated with beauty, sexiness, and youth. And here I was, a teen trying to find her place, trying to find herself, without any of that represented for the world to see. In my mind, there was always an underlying understanding that I was not beautiful, or sexy, or pretty. I had transformed from those magical fairy-tale beginnings into, simply, the bald girl.
A woman is a lot more than her hair, eyelashes or eyebrows. What does femininity mean to you?
What a fantastic question and, just like femininity, this answer will be fluid, and when I am asked again in 2 years, I am sure it will be different. Femininity, to me, is the energy you embody that then radiates out from you and is felt by others. Femininity holds many archetypes and identities that look and act in different ways. For example, you could be a regal Queen (think Beyoncé vibes), the Wild Woman, or the sweet, caring Mother. Femininity surpasses the amount of hair you have or don't have.
Was there a turning point in your life that led you to work through your own inner insecurities?
I wish I could say that I blossomed out of this the way we all blossom after high school, but I'd be lying. By my 20s, I was feeling more comfortable wearing wigs, but I had no real hopes, no real dreams, no true sense of identity, because everything I got excited about, everything I wanted, was tainted by my alopecia and the fear that people would find out that the hair on my head was not my own. I got tired of living with that security blanket and second-guessing what was below.
It was only when I found yoga and all the wonderful side effects of regular practice that things began to turn around.
Can you tell us more about your journey with yoga and how it has helped your experience with hair loss?
As I mentioned before, yoga was my introduction to embracing my life and my hair loss. Yoga taught me to be comfortable being uncomfortable. It taught me to breathe through the discomfort of a posture and the emotions it can bring, which eventually trickled into my real life, where I learned to breathe through the discomfort of the unknown and new.
It taught me how to be kind to myself. To tell myself that, even though my body doesn't make that shape, I am exactly where I need to be. That, too, transmuted into my real-life experience, and my understanding of beauty began to change.
Most of all, it taught me acceptance. Acceptance of the uncertainty, which will always be part of your life when you struggle with a condition that's so poorly understood. Acceptance of who I am and where I am at, of my story full of strength and hope, and of the beautiful person I've grown into.
Through all of that, I gained the confidence and the self-love to start sharing my story. I tore down the barrier between the wig-wearer and the woman who was confident and self-loving enough to show up without it. It felt like letting out a deep breath that I'd held in for decades. 
You have a very special teaching style – can you tell us more about your work with the hair-loss community?
Before I committed to only serving women with hair loss, I was trying to search for that thing that made me unique. I began to realise that my alopecia had given me a unique understanding and perspective on the world. I realised I have a natural talent for understanding different systems and concepts and bringing them into metaphor with real-life events (such as hair loss).
So now, I help women embrace the journey, establish healthy habits, cultivate more acceptance, confidence and feel sexy with and without hair. I do this through yoga classes, workshops, embodiment practices, philosophy, meditation, and coaching. My teaching is unique because I pull on western psychology and the ancient practices of Taoism, the numerous paths of Yoga and Buddhism. 
What advice would you give to someone struggling to find confidence and self-acceptance during their hair loss journey?
There is no guidebook on how to manage your hair loss, and most of us keep it a secret – making you feel even more alone (but you aren't, I promise!)
Most of the information you get tells you how to 'fix it' with steroids, 'cures' or a magic shampoo an influencer uses. Or, we are told to keep soldiering through, managing stress and being brave. However, the only way out is through. What you embrace, you can move through with more ease and grace. So, as much as you can, try to be fully present with what you are experiencing. It can be VERY helpful to find support from someone who 'gets it' and has no agenda, hope or expectation around your treatment or regrowth.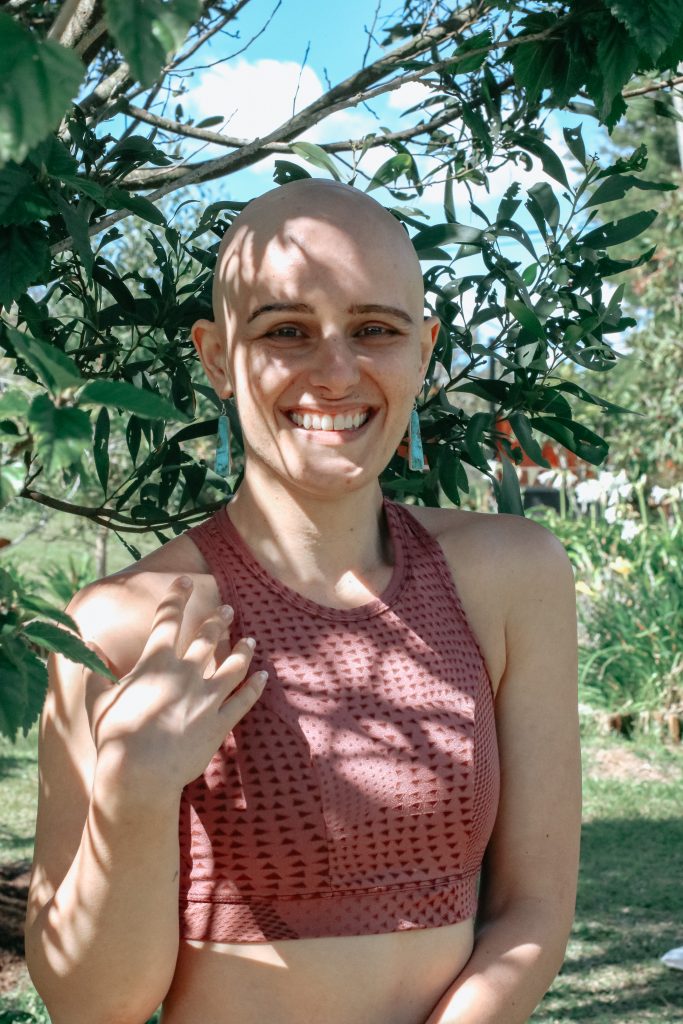 Did you enjoy this article and find it helpful? Why not share it with your social media network below?