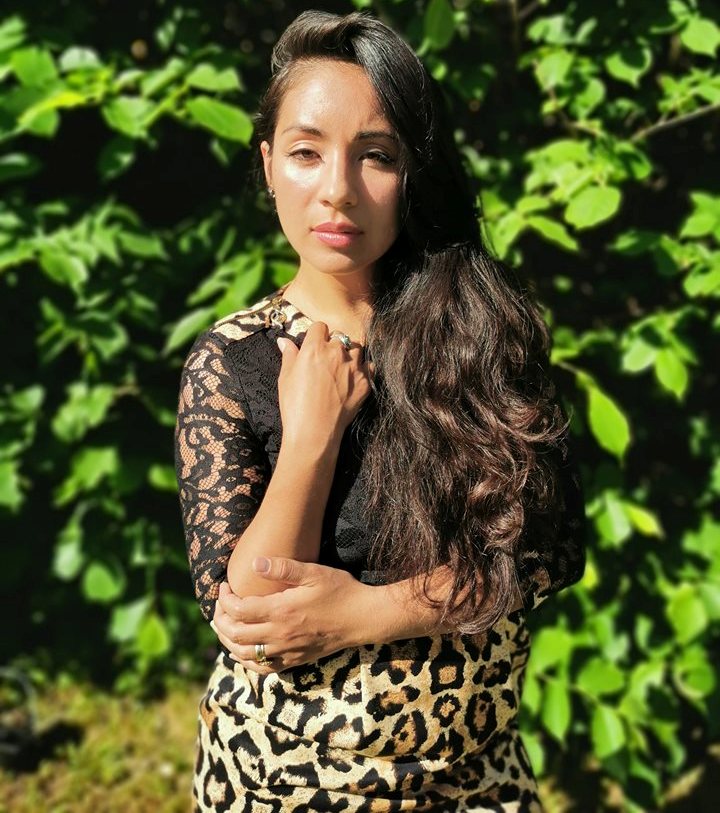 Promoting gender equality and women's rights
Claudia Adler – Promoting gender equality and women's rights
By Fatima Gorezi
Claudia first began working with community projects when she visited Uganda for the first time in 2015.  It was this experience that made her understand the value of education and its potential to change generations.
Her passion for humanitarian issues began when she was at university studying Law. This later led to her embarking on a MSc in International Humanitarian Issues.
Claudia has worked with a range of event portfolios across many industries. "Raices" is a social enterprise that strives to create its own footprint on the issues that it brings to the table.
Tell us more about your background and early life?
[rml_read_more]
I was born in Colombia, Medellin, in the 80's when violence was at its peak, making it a very dangerous place to live. Our family had a very difficult start; my mother was one of eleven children. She was left by my father and had to take care of me in a poverty-stricken barrio at the hands of an abusive father. Those set of circumstances and her wish to offer me a better start to life was what made her leave Colombia and emigrate to England. I arrived in London when I was 5. Our lives bettered in terms of security and the opportunities which were available to us, but we faced challenges as two females, who were illegal immigrants and didn't have a support network. I wouldn't wish that experience on anyone, but when I look back at that period in my life I know it's played a very big part in shaping the woman I am today.  
In all of that confusion and difficulty, it was my education and the warmth of my primary school teacher that provided the structure and a sense of normality that a child needs in order to thrive. 
When I look back at my early life, I can really see the importance in having a mentor, someone that is able to advise and direct you. I believe that for us women, who are in a position where we have overcome some form of difficulty – or we understand a particular culture, religion or system – we should try to connect with those who need support. We should be actively looking to support one another, and expand our network by stepping out of our comfort zone. 
How do you think your background has influenced your career?
I believe that my background has hugely impacted my career, giving me determination and drive. These traits which are so ingrained in me come from a time in my life when everything was part of a struggle. I wasn't in a position of privilege where I could take, for example, the language, safety or people to look up to. Even comfort to a certain degree was not for granted. They were all things which we had to master and create for ourselves. The challenges that we all face, equip us with skills that make us leaders. I am grateful to those life lessons. If we embrace where we came from, our understanding of the world and our scope becomes richer. It also makes me want to enable opportunities for others; you can do both without sacrificing success. I love my Latin background, and being able to speak another language. I'm a hybrid, I can fit into a very Latin way of life, whilst at the same time I can be as British as they come.  
In a time where there seems to be such a division in politics, be Brexit or Trump's proposed border wall, it's refreshing to not have picked sides, but have fluidity in where we feel at home, and be able to agree and disagree with a whole spectrum of views.  
️Could you please share what values you have from your home and your family? 
When I look at my family now, I get an overwhelming feeling of pride. To understand where we came from and how everyone in their own way has achieved so much, it gives me courage to push for more. Our key value is this unspoken loyalty to one another. We are hard workers, and that is a value which I can see in all of us.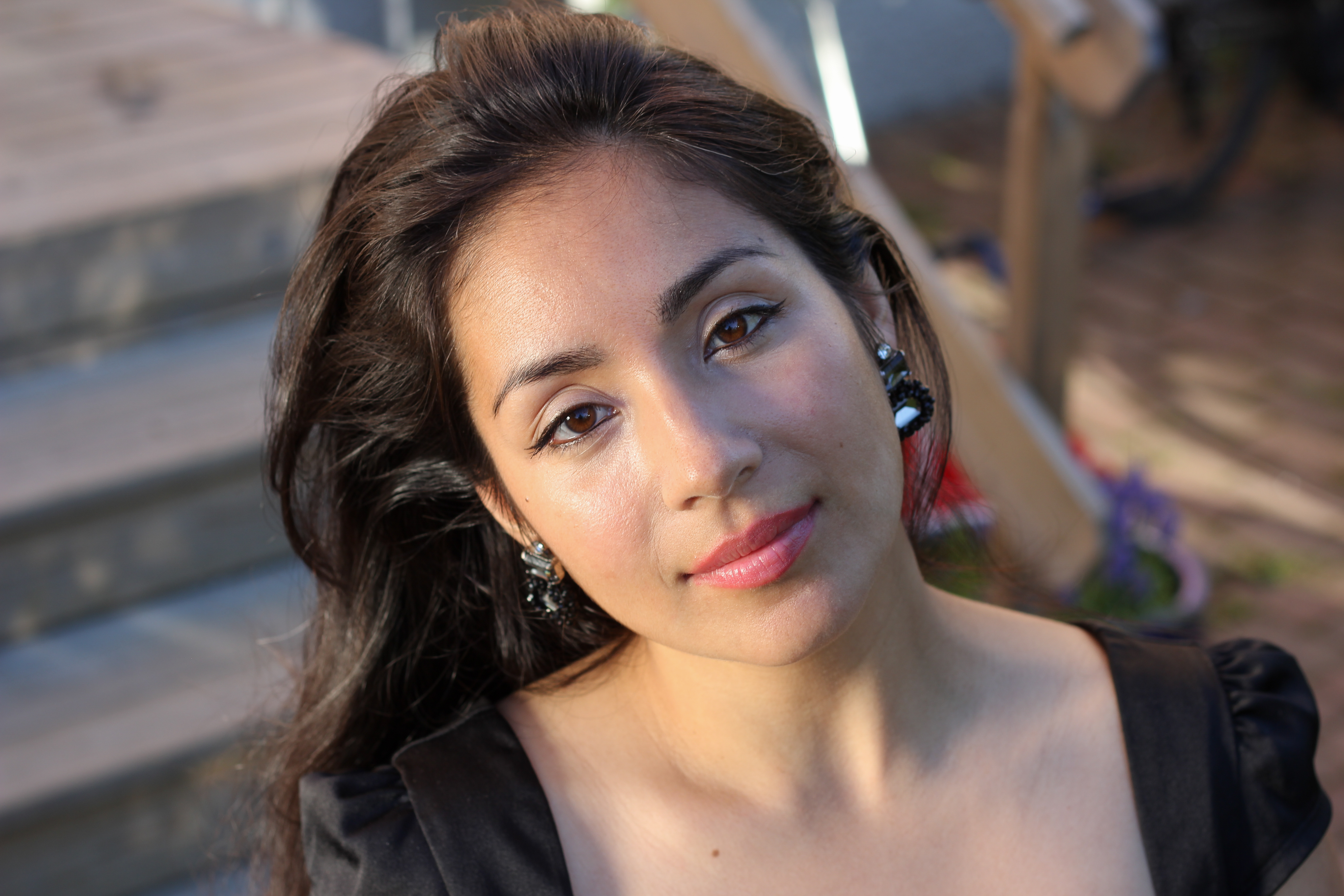 How can you describe your career before you created Raices?
I flirted with the idea of becoming a lawyer, getting as far as doing my BPTC (Bar Professional Training Course). My career path was very hazy until Raices, I knew I was good at sales and creating partnerships, but I had a passion to give back to communities and be a part of creating opportunities for our youth. Before I ventured on my own initiative, I headed up a number of portfolio events. I think those work experiences really matured my sales technique. Looking back on it, the need to have a mentor is imperative to anyone who hasn't yet found that perfect career. I think events such as Global Woman are key to finding those stories and those pillars which can really provide guidance.  
I found that with such structured roles your creativity is stunted. That was one of the biggest changes in my everyday life, and now I benefit from the freedom to work at my best, as I don't have those restrictions. I really welcome this new era of D&I in the workplace and how it is changing our working world. 
Tell us Why did you create Raices and what your vision is? 
Raices was born from a need to discuss the root issues to diversity and inclusion, and that for us stems from education and its power to transform generations.  
Raices is a social enterprise, which looks to empower communities through our membership programme, whilst providing companies with a unique platform to really make an impact and enhance their own D&I initiatives.  Girls and women are still a missing piece of our future workforce. According to UNESCO, there are still 130 million girls between the age of 6 and 17 that are out of school, with 15 million girls of primary school age, half of them in sub-Saharan Africa, that will never enter a classroom.  
My vision is to be part of the solution by sponsoring girls who make part of this 130 million statistic, and ensure their talent isn't wasted. We want to expand our student sponsorship programme and open education hubs. In addition, we want to host our WING Programme on a regional level.  
What advice would you give to a woman with children who wants to set up their own company? 
As a mother of three, I understand all too well the pressures that come with being a career driven woman and bringing up a family in the best way possible. I truly believe that we can have it all. My best advice to a mummy with her eyes set on creating her business is to be a planner, and work with people who are as organised as you are. It's also important to be able to take time out for yourself. I take my morning cycle drop-offs to their preschool as a time where I can exercise and also clear my mind. 
What are your greatest accomplishments so far?
I think to this date my greatest achievement has been to venture out on my own and find my niche. The beginning is always the most challenging and I applaud so many others who have also started something from nothing.  
I'm really proud of our community work. We are supporting the education of children in Jinja- Uganda with the help of Isaac Muhofa who is our project director. We wanted to create a platform where we could give our members the opportunity to impact our next generation. It's unique in the sense that we offer 100% of the funds to the beneficiaries.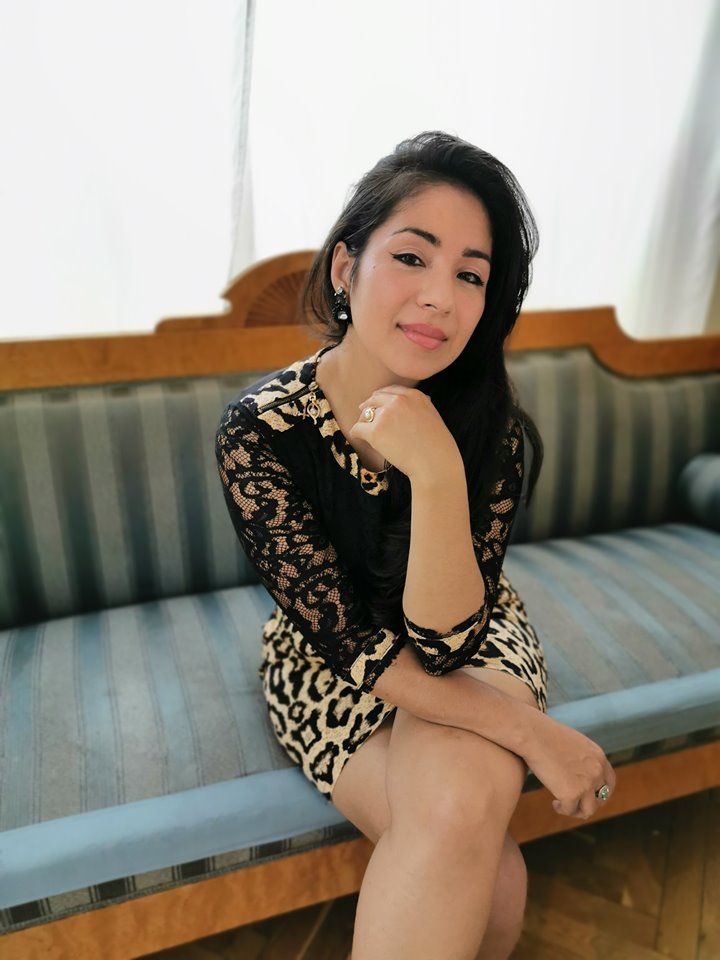 Mirela Sula, the Founder of global Woman, is a keynote at your SUMMIT in Stockholm in September. Could you please tell us what the event is about? 
2019 is extremely exciting time for us, as we have launched our WING Programme which is a summit and awards to be held in Stockholm on the 13th September. This is a unique event which puts on the map education for girls as a key issue to a more diverse workforce. The programme also has an awards ceremony where we want to shine a spotlight on hidden talent. Global Woman is a fantastic platform for female entrepreneurs. I hadn't come across anything quite like it. Women get an opportunity to take the stage and promote their business whilst also creating a network.  
Our media partnership with Global Woman is an exciting opportunity to empower females of all ages. The summit will invite 100 students to attend for free, in a bid to inspire our next generation. Mirela and her team are inspiring thousands of women and our partnership is a great way to reach out to more talent, by introducing true role models through their stories. A key aspect at the summit are to expose some of the barriers which are faced by girls, including child marriage and period poverty.
Do you have any role models? If so, who are they, and why are they role models?
My most important role model is my mother, her tenacity and integrity is an example I want to follow. My other role model is Bianca Jagger, who is a human rights activist.  I think role models can be anyone that inspires you to want to do more with your life, they ignite a spark in you.
Do you believe that success depends more on what you know than on whom you know? 
I believe success is intertwined with both aspects of who you know and what you know.  It is important to continue developing yourself, and expanding your knowledge and skill-set base, learning is something that will ensure you are one step ahead. Likewise, if you do not have a solid network you can only go so far on your own. My work is a testament to that. I believe it is all about creating partnerships and aligning yourself with the right people who share a similar vision.  
There are some great tools to develop your network. I think Linkedin is a great way to connect with potential business partners. Now more than ever, it's just as important to ask for meetings and get advice from those who are in a position that you admire.  I heard someone once say, that in business you need to ask for help. Your goal should be about creating the biggest impact possible, and that can only be achieved by working with a diverse team.
How can women play a role in social change?
More than playing a role, I believe women are the missing element for dramatic social change.  We are seeing a bold revival of women leaders who are making waves in social change. I think it's a great time to be a woman. The more women leaders we have, the greater the spectrum of different leadership models that we can benefit from. Technology is playing a huge part to bridging the gap between opportunity and talent. Hence, our geographical location should not impede our global impact. In order to have more women leading the way for social change we need to ensure that education is at the forefront of our priorities.  
I'm excited about how technology is offering ways to include those that are marginalised. With women and girls still being disproportionately affected by conflict and poverty, education is key to ensure that child marriage and other violations are eradicated. Child marriage is an issue which is present all over the world. Europe has experienced a growing surge of child brides which has been a result of our migration crisis over the past years. This violation of a child's rights deprives a child or reaching their full potential. From a professional perspective, when businesses invest in education initiatives, they are creating an impact investment.  
️How can you describe your experience with Global Woman?
Global woman is an invaluable platform for all women regardless of their business, career path age or location. It's been a game changer for me, It's very encouraging to know that it's a platform that is thriving, with its clubs looking to expand in so many other parts of the world. I would recommend it to every woman, regardless of your career age or background, there is a feeling of solidarity which is unique at any business event.
Did you enjoy this article and find it helpful? Why not share it with your social media network below?