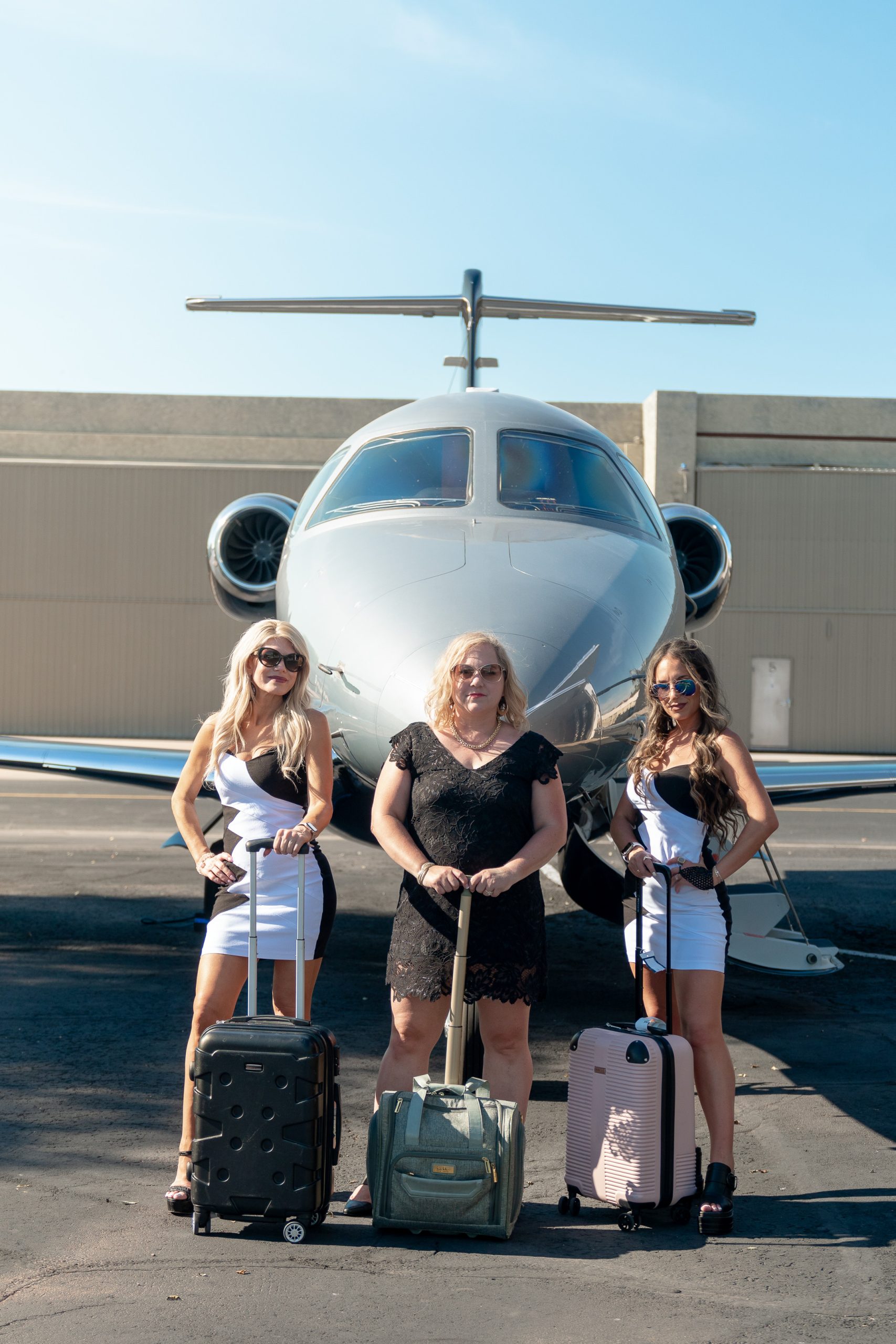 Powerhouse Women in Business & Media – Leading and Elevating
"As women, we should ALL have the ability to decide and determine our own choices."
By Sujany Baleswaran
With the rise of social media, from Facebook to Tik Tok, to the intricacy of brand identity, marketing and PR are the driving force of businesses in today's world. With integrity, honesty, and authenticity at the core of their business, social media sensation Becca Brazil, serial entrepreneur Rachel Weaver and veteran entrepreneur Rebecca Keselburg joined forces to create Level Up, a female owned and operated business dedicated to helping entrepreneurs, businesses, and creators develop, grow and scale their businesses in a disruptive way. At Global Woman Magazine, we spoke to the three powerhouses on life before Level Up, the future of marketing and women empowerment.
Three different career journeys have joined forces to create your business, Level Up Media. What sparked the decision to create this venture? Did you see a gap in the market?
Becca, Rebecca, and I created Level UP Media PR to make a positive difference in the world of coaching and help our clients become recognised ethically and authentically. We saw a need in the PR world to create a space for entrepreneurs, creators, and business owners to learn, grow and be SEEN for their demanding work.
Online businesses are desirable and an ideal way to live life on your own terms, but it is far from easy. There are so many intricate pieces to put together to create a system and most importantly profit online. To mention just a few, you have to stand out online, build a following & influence, create content, grow and engage your audience, create digital assets, as well as an effective funnel to create profit. Many have a few of these things in place, but few have it all, which makes it overwhelming and time-consuming.
From our experience, it typically takes up to three years of consistent effort and a substantial investment to get everything in order and running smoothly. Even if you go viral or are an expert at what you do, creating an online business is a learning curve, but we have eliminated the learning curve with the platform and offer we have created.
The system we have with Level Up is only possible because we each bring different talents and experiences to the table, which allowed us to make a simple and step-by-step process to package their brand, build Profit streams, and massively increase visibility to grow their audience by leveraging Press and PR.
The influencer industry is booming right now – Becca, let's go to the beginning of your story. As an influencer and content creator, how did your social media journey begin? Did you have an inkling that you would one day become a social media sensation?
I started off as a fashion blogger when living in Chicago. I was trying to think of ways that I could generate income through my blog, and that's when I decided to start designing my own jewellery that I could not only sell on my blog, but also have other bloggers use my designs and sell them as well. This was before influencer marketing was as popular as it is now.
I realised that I was spending as much money as I was making with my jewellery line and needed to find ways to get funding so I could grow and become a household name. This is when I got the opportunity to apply to become Miss Jetset Magazine, if I won I would not only win $100,000, but I would also be able to wear my jewellery on the cover of the magazine. I ended up doing everything I possibly could to WIN, which I did, and I became the very FIRST Miss Jetset Magazine.
This is where I realised how important personal branding is. I tried to hire a marketing team, but they needed CONTENT. There is so much that goes into marketing yourself and your brand. You need to be involved in the process or have a management team do this for you. It is the most important aspect of growing your business.
I realised that when you build a personal brand, and you have followers and fans who are dedicated to you, they will follow you no matter where your path leads you. If you end up switching career paths or start a passion project, your dedicated fans will follow you through thick and thin and help you build whatever your next dream is.
This is why I am so passionate about what we have created with Level Up Media PR. This has always been a dream of mine. Not only are we helping guide entrepreneurs or aspiring entrepreneurs from A-to-Z when it comes to branding themselves and getting themselves out there in the media, but we have an entire team dedicated to pushing people to the next level in their business (their personal branding, online presence, building their own community, speaking on stages) and completely LEVELING UP.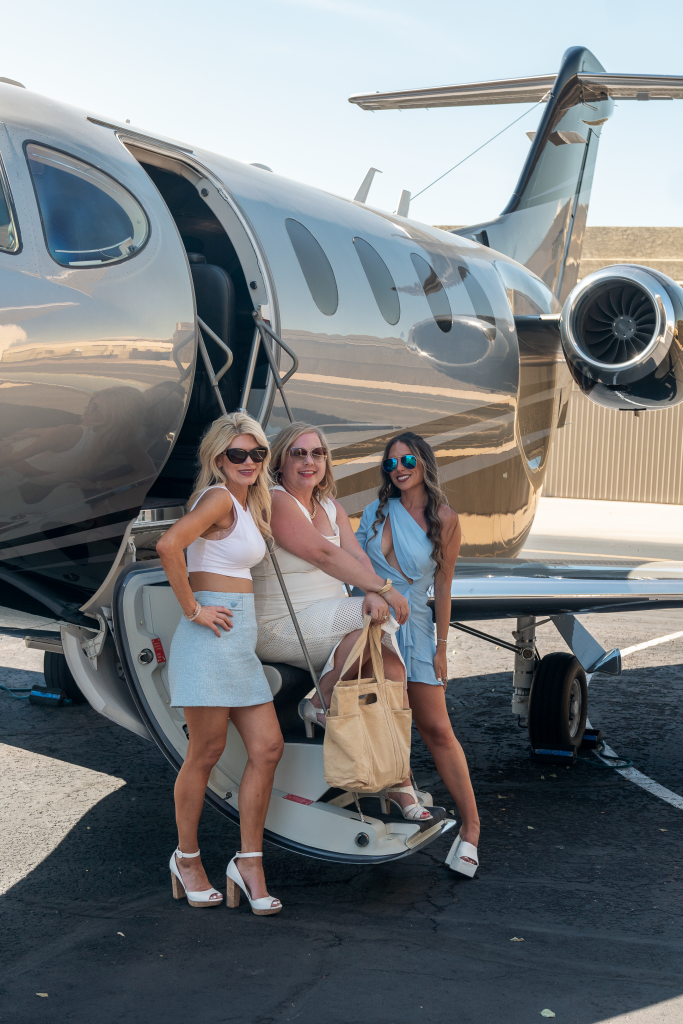 From a series of successful Airbnbs, jewellery and beachwear, to a social media sensation. What challenges have you had to overcome on your entrepreneurial journey?
The biggest struggle I have faced throughout my entrepreneurial journey is when I decided to stop taking my medication for ADHD. As an entrepreneur, I thought I needed it to be successful when in reality it was completely fogging up my mind and not allowing me to see clearly. The medication almost ruined my life. Hopefully, I can continue to be an advocate for people who are struggling in a similar way. Luckily my husband is an incredible health coach and guided me through my journey.
Another thing that was difficult is dealing with untrustworthy people, haters, and those who don't believe in you. I preach surrounding yourself with positive and uplifting people. Your Network is your Net-worth.
All three of you bring a unique set of skills to the table. Rachel, you have a passion for personal development and self-growth. Was this influenced by your own personal journey?
Through my own personal experiences, I learned very early in life that personal growth and understanding why we do certain things that we do as adults, was something that I wanted to learn more about. At the age of 19, I began seeing a therapist for the first time ever, and I also attended my first personal growth event. This began a journey of a deep desire to heal my traumas and better myself in all areas of my life.
Later in life, as a business owner who started off in the position of sales and consulting salons and spas, I recognised the importance and significance of continuous personal development. I knew that this was the key to showing up as the best version of myself for my clients and my team.
After several years of working with struggling businesses, helping them go from struggle to profit, I realised a key point. Most business owners will tell you what they think the problem is. Yet, the truth is, what they tell you is usually a symptom of the actual problem. I feel as though I have a gift for building relationships and digging deep to find where the true problem is. The best feeling ever is when I see a client do the work needed on themselves and then see their business thrive.
"It's hard starting a business WITH partners, but it's HARDER starting a business alone…"
Rachel, with a background in coaching and personal development, from working with individuals to businesses, how important is it to focus on your own personal growth before business growth?
For any entrepreneur or business owner looking to grow and scale a business, I believe that it is VITAL to focus on their own personal growth first. When we work on growing ourselves as individuals, we can thrive in all areas of life and will reflect on how successful we become in business.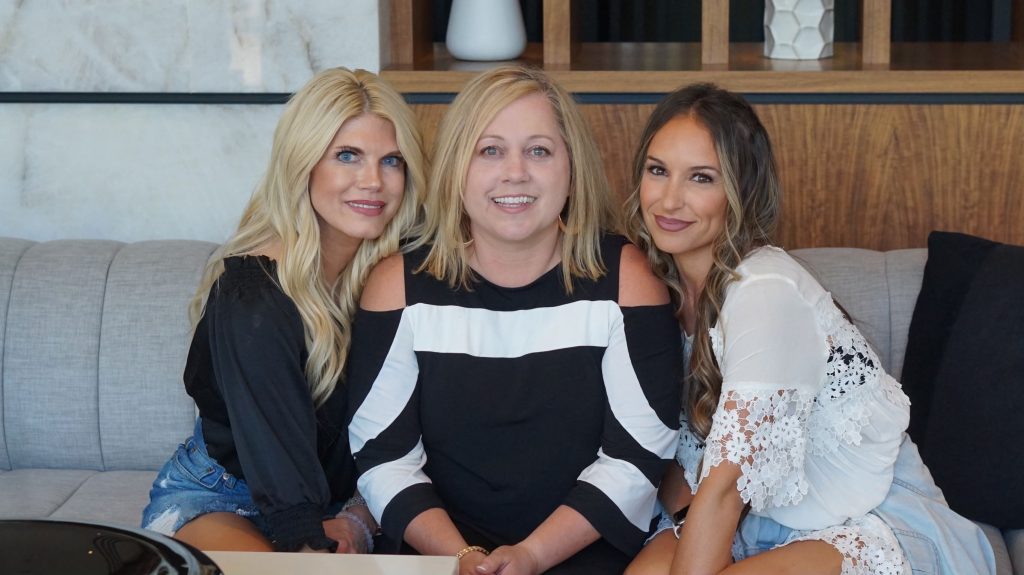 Rebecca, can you tell us more about your journey before Level Up Media? What inspired the launch of your podcast?
I started my entrepreneurial journey over 21 years ago. I was self-employed and working from home, so I could simultaneously raise my three children and pursue my dreams.
Additionally, I was a top-tier leader in network marketing and found a passion for helping others rise and succeed in business. When the MLM I was with closed, I followed my desire to help others and became a life coach.
When I created my first course, I wanted to offer a way for people to learn for me for free, so that is when the podcast was born. I love sharing knowledge to help others grow. We are very excited to be launching a Level UP Podcast as well.
You are an expert in brand strategy and have created over 20 courses. When brainstorming a strategy or creating a course, what does the process look like? Are there certain non-negotiable steps you take when creating this?
I have a unique process we are implementing in Level Up that builds every course from the foundation of a person's purpose and talents.
I take each client through a 7 step process that builds their brand identity, and then I will create an outline for their course based on their experience and expertise. At the core of everything I do is authenticity, and the intention to activate their God-given purpose so they can shine their unique light into the world.
Have you drawn professional inspiration from other women or someone in your industry?
Becca: My inspiration has been two of the most important people in my life. My mother and my husband. They were both born in Brazil. My mother is a very successful entrepreneur and owns schools, Southern States University & International Academy of English, with campuses all over the USA. I have watched her build her empire as an immigrant and single mother since my brother and I were both children. My husband is also a very successful entrepreneur with his own coaching business. Together as a team, we invest in Airbnbs and are building an entire Airbnb community in his home town in Brazil. They have both inspired me to understand that you can do what you love, and you can accomplish ALL your dreams.
Rachel: I have drawn inspiration from two people in my life, my grandmother, who was a serial entrepreneur and one of my high school teachers, who was far more than a teacher, she was a mentor who changed the trajectory of my life. Both of these women inspired me to believe in myself and encouraged me to go after my dreams and passions. Because of them, I have become a serial entrepreneur who has lived all over the world. I feel blessed to say that those two women helped give me the courage to move across the country by myself at 18. After that, I was brave enough to pursue my love for travel which led me to live all over the USA, Europe, and Asia.
Rebecca: We collectively dislike fake people, so part of what we desire to do is bring back honesty, integrity and authenticity to online business. Anyone online who is real and has the heart to serve others inspires us because that is what we are all about.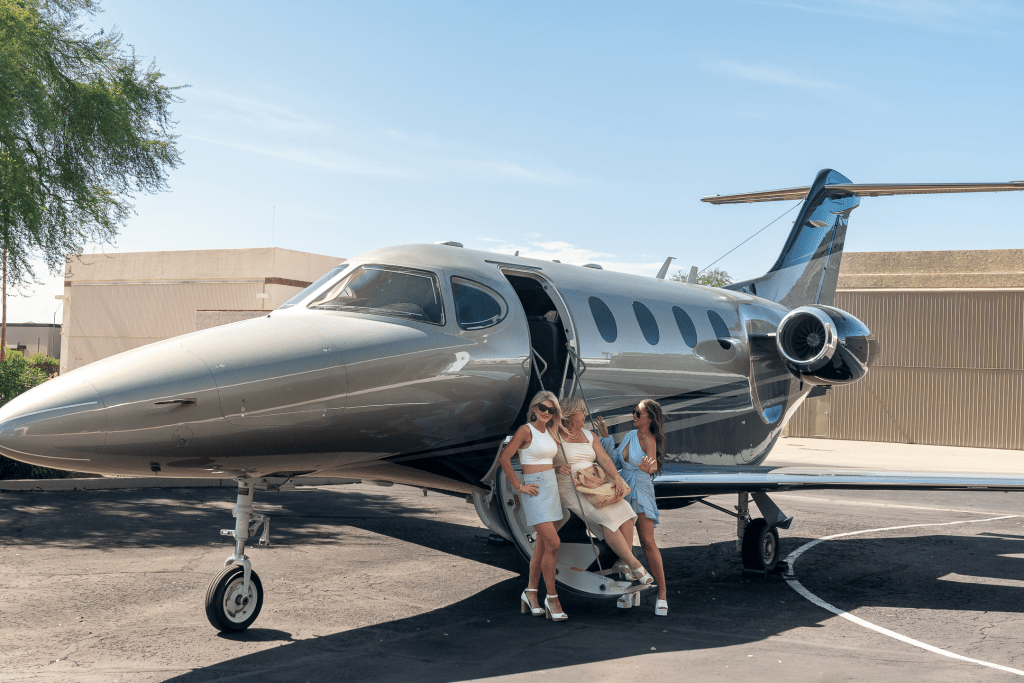 Creating the right marketing and social media presence is an integral part of a business in today's world. Marketing has changed from billboards and newspapers to televised adverts to social media. What does the future of marketing look like?
The disruption we are leading in online business is to stop trying to do it all alone and join arms and collaborate with other people that have different talents than you so you can get to profit and impact faster.
The new direction of marketing is that together we win. It is all about combining efforts and letting everyone shine together so that we can impact the world for good.
As three successful businesswomen, what does women empowerment mean to you? What changes need to be made in today's world to create equal opportunities for women in the business world?
Rachel: Women Empowerment is encouraging all women to pursue anything they want in life. I also believe that as women, it is critical for us to work together, collaborate, and encourage each other to strive for success.
Becca- As a team, we truly believe in promoting women's sense of self-worth. As women, we should ALL have the ability to decide and determine our own choices. We want to inspire millions of women from all over the world to understand that anything is possible, and we don't have to subject ourselves to the "norm". Collaboration over competition.
What are three pieces of advice you would give to a budding entrepreneur to grow their brand and level up?
Find what you love
Believe in yourself
Find good people – yes, it's hard starting a business WITH partners, but it's HARDER starting a business alone.
Did you enjoy this article and find it helpful? Why not share it with your social media network below?