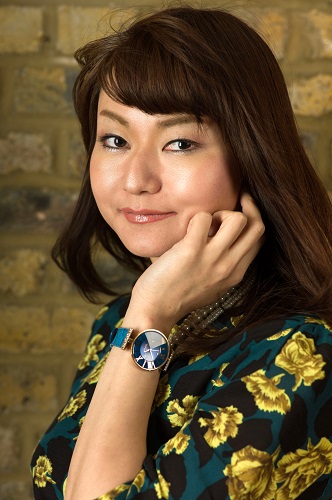 Oriental herbs transformed my skin
Oriental herbs worked wonders and transformed my skin
Yoko Obata

 
Yoko was born in Osaka, Japan. After working for a Pharmaceutical Company in Japan for two years, she moved to the UK to study and gained her Master's degree in Fine Arts in 1999. Before deciding to specialise in cosmetics, she worked for Virgin Atlantic to support herself as a professional artist. Her exhibition took place all over Europe during this time. In 2010, Yoko decided it was time to shift in her career out of her passion for cosmetics. She went on a course for cosmetic making and learn about EU cosmetic legislation. She also gained the qualifications in Beauty Therapy and Make-Up. In 2015, Yoko completed the legal process for her original products and established the cosmetic brand KO・TO・HA Cosmetics London.   
What inspired you to start your business?
I had constant skin problems like acnes, dry skin or allergy since I was a teenager. From that desperation, I became obsessed with cosmetic products and ingredients. I also became interested in alternative remedies such as herbal medicine to heal my skin conditions. As I am from Japan, I naturally became familiar with herbs from the Far East.
With a growing interest in cosmetics, I went on the course for cosmetic making in 2010. From then on, I started formulating skin care products for myself by adding the knowledge of oriental herbs…and it worked wonders for me! My skin transformed. Then my friends and family noticed my change and became interested in my products. That inspired me to set up my own cosmetics brand. 
When I discovered that the cosmetic business is my career path, I had a very strong feeling that I could make the dream come true.
How did you build your confidence to continue and believe in your dream?
When I discovered that the cosmetic business is my career path, I had a very strong feeling that I could make the dream come true. It has never been easy to reach this point, but whenever I had doubts, I tried to remember the strong feeling I had initially. I was also lucky to have loyal private clients who kept buying my products and allowed me to make mistakes too! These clients kept me going.
Who has supported you on this journey?
Firstly, my mum and my grandmother who both passed away over 10 years ago. They are the people who always believed in what I am capable of and pushed me toward whatever I wanted to achieve. Although my journey of the cosmetic business started after they had passed away, I still believe that they would encourage me in the same way now. And of course, my friends and family also supported me. Some helped me by buying my products all the time, some by just making me laugh and others helped by giving me advice or offering practical help. 
Can you tell us a bit more about your story before you started this venture?
The loss of my mother ten years ago was a significant impact on my life. After a bereavement period, I found that working as an artist as well as working for an Airline Company was becoming exhausting. And finally, it reached the point where I didn't feel the passion for producing art works anymore. Then I started exploring what I really wanted to do. It took several years to find that it was cosmetics and beauty, and it took another few years to realise the dream products. I even got divorced during this process! But I believe that I managed to turn all the experiences into positive ones. I think all hardships were lessons to build my strength to be able to achieve anything! 
I think all hardships were lessons to build my strength to be able to achieve anything! 
What is special about the products that you offer?
This is my favourite question to be asked! My products consist of unique combinations of natural active ingredients and 'Shoyaku' oriental herbs- which are used and proved to be effective for skin and hair in the Far East for centuries. Each herb has different benefits. I formulated each product by combining these herbs benefits to target the areas of concern… especially for the problems you start having after reaching 30 years old…such as wrinkles, dull skin, or pigmentation. Also, my products are extremely gentle to skin and hair… as I have experienced some allergic reactions with cosmetics before, I have selected the ingredients very carefully.    
What is your big vision and what are your plans for the future?
My initial objective for early 2016 is to find investors, to be able to market my products and increase the scale of the company. I would love KO・TO・HA to be in major shops and department stores so that many people can benefit from the beauty of Shoyaku oriental herbs! And further down the line, creating luxurious KO・TO・HA Spa would be my ultimate dream!
Find more about Yoko and her work here! www.kotohalondon.com
Did you enjoy this article and find it helpful? Why not share it with your social media network below?