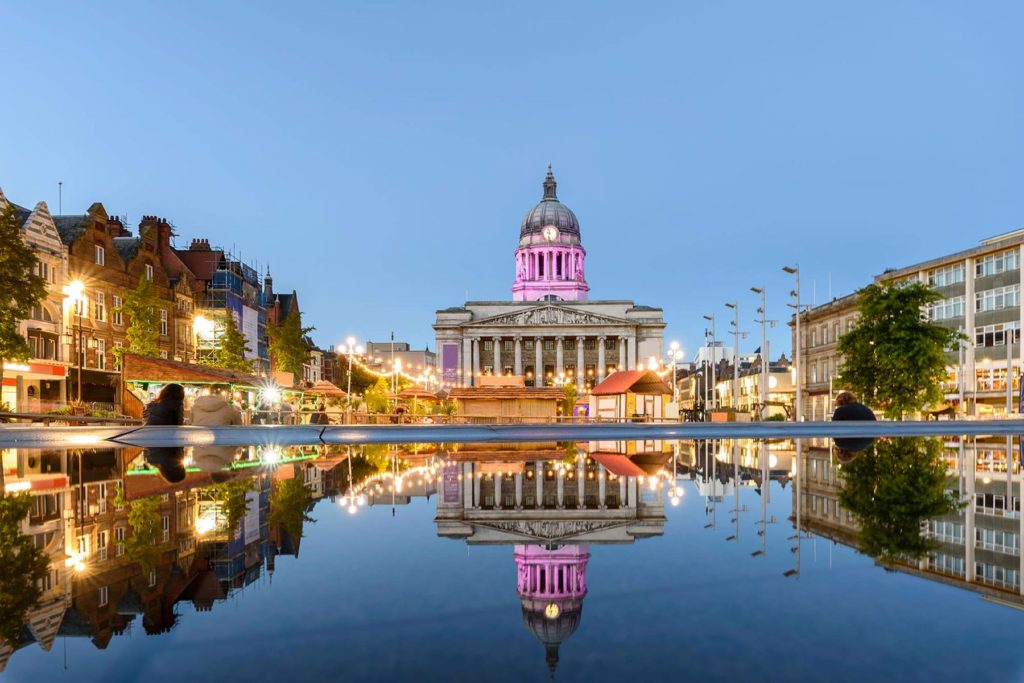 Nottingham – UK
VISION
Connecting Women Locally, Empowering them Globally
MISSION
We aim to unite professional women around the world, regardless of their age, culture or race. To encourage them to stand in their power, invest in themselves and grow their skills and abilities by learning and leadership development.
We do this by providing a safe, caring and supportive environment in which women can get support and services; take part in events, training and activities and become active in bringing about change for themselves and the society.
Education leads to empowerment. We provide women with access to a wide variety of information, knowledge and opportunities to implement them so they can make the right decisions.
Global Woman Business Club helps women to build their confidence and belief that they can be successful in whatever they do. We help them build their brand
Supporting women's professional and personal development through education and training
About Irina Richardson
Getting to know Irina, her background, her business now, how she got to know and became involved with Global Woman, and then the Regional Director. Why she loves it and her own vision and personal perspective for growing Global Woman Club in Nottingham and connecting globally.
Irina Richardson is a founder of the "Balanced Academy", property investor, mother of a teenager daughter and ex "Senior Commercial Finance Manager", with over 20 years' experience working for various International, FTSE 100 and local companies.
Irina's vision is to help business owners, who feel stuck and want to "Wake Up" and regain their "Inner Balance" first before chasing the money. Irina helps them to reconnect their "Inner Passion & Values" with "Business Values" and to enjoy the process of growing the business and to profit without losing the heart. "Balanced Academy" is to help business owners and start-ups to find their balance within first, to align personal values with business values, then to create the positive money mindset to grow the company profits and take-home pay. Irina believes that business owners don't have to be experts in accounting but the confidence of understanding cash movements helps to grow the business faster and smarter. At the end of the day "what gets measured gets done". Irina runs online and mastermind classes.
Irina is a true believer in continuous growth and personal development. She graduated from Tony Robbins Mastery University: Date with Destiny, Life & Wealth Mastery, UPW & T. Harv Eker "Quantum Leap" programmes. Personal development opened new ways of living for Irina, allowed her to slow down and enjoy the present moment more, to be happier within. Irina implemented a lot of changes to her own life, focusing on the mindset, inner balance, positive energy, empowering beliefs and creating the vision board of her life ahead.
Recognising that she didn't want to stay an employee for the rest of her life, Irina started her journey towards financial freedom. She is running the "Balanced Academy", and invests into property, stocks and shares, and crypto currency.
Inspired by personal growth education and her own life experiences, Irina is in the process of writing her book: "Start your Life Again". Growing up in Russia during the "Cold War", Irina dreamed of living abroad. When the opportunity presented itself, Irina moved to England and her dream started to materialise. Irina had to literally start her life again: new country, new rules, new traditions and mentality. She was keen to integrate into the society as quickly as possible. Languages (English & German) and a Financial Management degree were not enough for her professional career to take off, and she qualified as a Chartered Institute Management Accountant (CIMA).
Irina enjoys contributing to her local community in various ways, one of which is volunteering as a school governor. In her spare time, Irina loves educating herself further, travelling and appreciating the multi-cultural world we live in.
Irina has joined the Global Woman Club in 2019 after hearing Mirela Sula, the founder of the Club, speak at one of the London events. Mirela's Vision, Mission & desire to Empower millions of Women around the world has totally resonated with Irina.
Irina became a regular visitor to her local Club in Nottingham, the fifth Global Woman Club to start in 2017. Being a member of the local Club opened opportunities for much wider, truly Global connections. When the opportunity came along to take over Nottingham club & grow it even further, Irina had no hesitations. She became the Regional Director in 2020. She is so excited to attract even more members & continue growing the network of amazing ladies.
Irina loves the idea to connect all professional women in the world, collaborate together and see each other grow even further. She believes that there is a huge potential for the Global Woman Club to keep growing and attracting many more women in the East Midlands region. Together we can help each other locally, connect globally and start getting even better results for ourselves and others.
Irina loves visiting other Global Woman Clubs as well. She has had a pleasure to attend events in Tirana Albania, Prishtina Kosovo, and London. Travelling opens even further opportunities to make new friends, create new collaborations, and even gain new global clients.
"The only Impossible journey is the one you never begin". Tony Robbins
Did you enjoy this article and find it helpful? Why not share it with your social media network below?