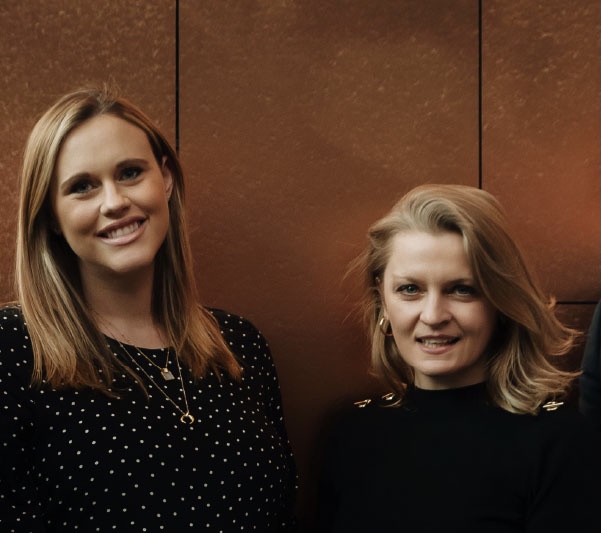 Nina Zeilerbauer and Clare Coe: Madison Berkeley, Changing the Future of Real Estate
By Enida Himaj
With over 30 years of experience across the property industry, Clare Coe and Nina Zeilerbauer founded Madison Berkeley with a mission to help organisations and individuals unlock their potential in the changing property world. Making their mark in an industry that is only 13% female, Madison Berkeley has created a community of 50:50 females to males since they launched three years ago. Together, they are changing the future of real estate recruitment.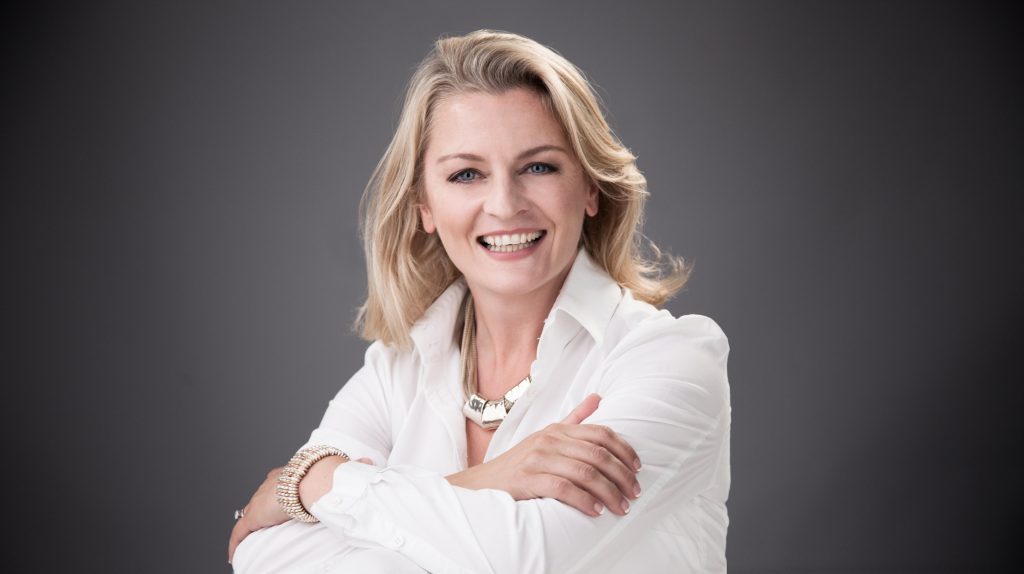 How would you describe your childhood, and what are the memories that have marked your life?
I had a fantastic childhood – I grew up in Scotland on a farm and remember having lots of freedom to roam the fields, the woods and the country lanes in a way children aren't allowed to these days. I think it fostered a strong sense of independence from an early age. My grandparents lived next to us, and I was very close to my grandfather – he used to say, 'if a job is worth doing, it's worth doing well', and I think that lesson has stuck with me throughout my life.
When did you realise your desire or even the gift of being part of real estate?
I've loved buildings and architecture since first coming to London, I think as soon as I arrived, the juxtaposition between rural Scotland and the bright lights struck me, and I fully embraced city life. I've always been fascinated by how communities interact with the spaces they live and work in, and I'm very grateful to have forged a career in real estate recruitment where I can be so involved in the sector and its future.
How much did your schooling in Oxford affect your career? How do you remember those years?
I studied History and Politics as opposed to anything Real Estate related but living there and being surrounded by so much history and incredible architecture was a real privilege. I think Oxford is one of the most beautiful cities in the UK – you almost feel you have to live up to the places around you and the people who have been there before you.
How do you see real estate today, what has changed over the years?
The current state of Real Estate in the UK is in a much-publicised state of flux, and the two hot topics at the moment are issues I'm very passionate about. One of the most exciting changes is the awakening to the historic lack of diversity across our industry. I feel this will lead to meaningful change. It's been a slow-burning issue but 2021 feels like the year in which employers across the board are acting to do something about this. In an industry that's just 13% female, I am exceptionally proud of the fact that Madison Berkeley has placed 50:50 females to males since we launched three years ago. We really enjoy working with clients to help them facilitate cultural changes that will shape the future of our industry.
Secondly, The COVID fears relating to being in office environments and numerous lockdowns may have changed the way we work forever, and this has an impact on how we use office buildings. This, in turn, has huge repercussions for retail and leisure outlets around these office hubs. After the first lockdown, the future for offices and associated buildings looked fairly gloomy, however, I think after the last two, there has been a change in attitude, and the majority of people do want to spend time in buildings with co-workers to share knowledge, to learn and to meet new people. I met my husband at work, as did a lot of my friends, and I don't think dating apps will slowly replace this! Most firms are unlikely to go back to the old normal of 5 days a week as employees push for greater flexibility, so buildings need to adapt accordingly and offer something better to their users to entice them out of their homes. It'll be a fascinating next few years!
Can you tell us more about your customer relationship? How do you know them, how do you convince them, and how do you know what they are looking for?
The great thing about working in property is the people, it's a very social industry, and I enjoy meeting and getting to know our clients. Clare and I founded Madison Berkeley on values we believe in – responsiveness, honesty, professionalism and displaying integrity in all that we do, and I think our clients respond to that. We go the extra mile to really get to know the people we work with, whether they're an employer or someone looking for a new role, and it's this that enables us to make far better cultural matches between the two than our competitors. We're also committed to really understanding what makes our industry tick and staying abreast of new changes, which in this rapidly evolving work can be a challenge!
How is Nina's life besides work, other obligations, passions?
My passions probably stem from my upbringing. I love the outdoors, especially being in the mountains of Austria – whether skiing, walking or biking, it's very much my happy place. In better times, I also like to travel to places that feel very different and experience cultures that can be a shock at first. I travelled throughout the Middle East after University and am so grateful I spent time in Syria before all of its recent turmoil. I'm also quite partial to a weekend away with good friends somewhere like Ibiza, with good music and Balearic sundowners!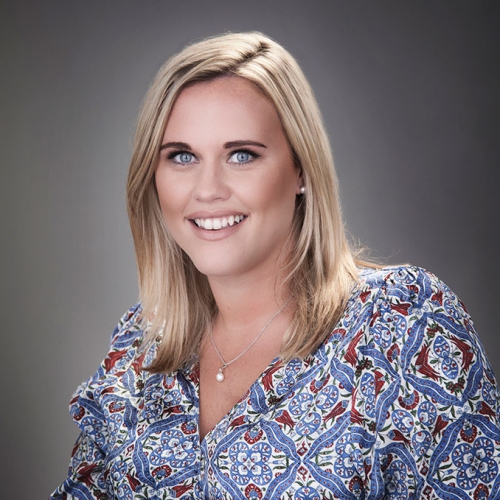 As we look back on your career, why choose real estate?
I was interested in real estate from a young age, watching my Father transform dilapidated properties into wonderful new homes. I would help clear gardens and be always interested in the final designs. This early passion drove me to make the decision to study Real Estate as a degree at The University of Reading.
Dealing with property, is it a gift or a career that is acquired over the years?
There are so many different roles within real estate. Working within the real estate recruitment industry really opened up my eyes to this. Take a traditional commercial Surveyor, for example, they would need to have strong grades at A-level, they would then need to complete an RICS accredited degree, and then if they wanted to become qualified, they would embark on a 2 year APC on the job training, which is intensive. This is just one route you can take within real estate – there are so many!
Have you considered yourself in another profession? What else could Clare do well?
As a little girl, I really wanted to be a vet but as I got older I came to the conclusion, that I wouldn't be thick-skinned enough for that! As mentioned, I have always been interested in real estate, and I feel lucky that I knew from a young age what industry I wanted to be in. However, it wasn't that plain sailing. I thought I wanted to be a Surveyor initially, however early on in my career, I made the quick decision surveying wasn't for me. I didn't want to leave the profession, but I didn't want to be a traditional Surveyor. That is when I found real estate recruitment, and the rest is history!
How much has the COVID pandemic affected this sector?
Like every sector, covid has had a big impact on the real estate industry. It has been impacted in different ways, which is dependent on the region and asset class. Retail, hotel and leisure markets are clearly the worse hit, whereas industrial and the alternative residential sectors have been especially active.
Can you tell us some details about your daily work? How does it start? How do you manage to close an important deal?
Our daily work is extremely fast-paced, you are spinning a lot of plates, everything needs to be done yesterday, so organisation is key! A typical day consists of numerous phone calls, zoom or face to face meetings and lots of emails! We work in a close-knit, trustworthy and reliable team, and we all pull together. I feel that is imperative when working in this industry.
How would you describe yourself today, as a woman, but also as a career woman?
As a career woman, I am extremely driven when it comes to the business I co-founded. It's something I am very proud of, and I continue to strive to ensure we are always top of our game. My first baby was born two weeks before the first national lockdown, and unfortunately, we spent a lot of time in hospital as he had open-heart surgery. This has certainly changed me as a person; I really appreciate the smaller things in life, and I feel so grateful for everyday life with my family and friends. This recent experience has only heightened my ambition to be a successful businesswoman whilst crucially balancing quality time with family and friends, which has always been so important to me.
Did you enjoy this article and find it helpful? Why not share it with your social media network below?