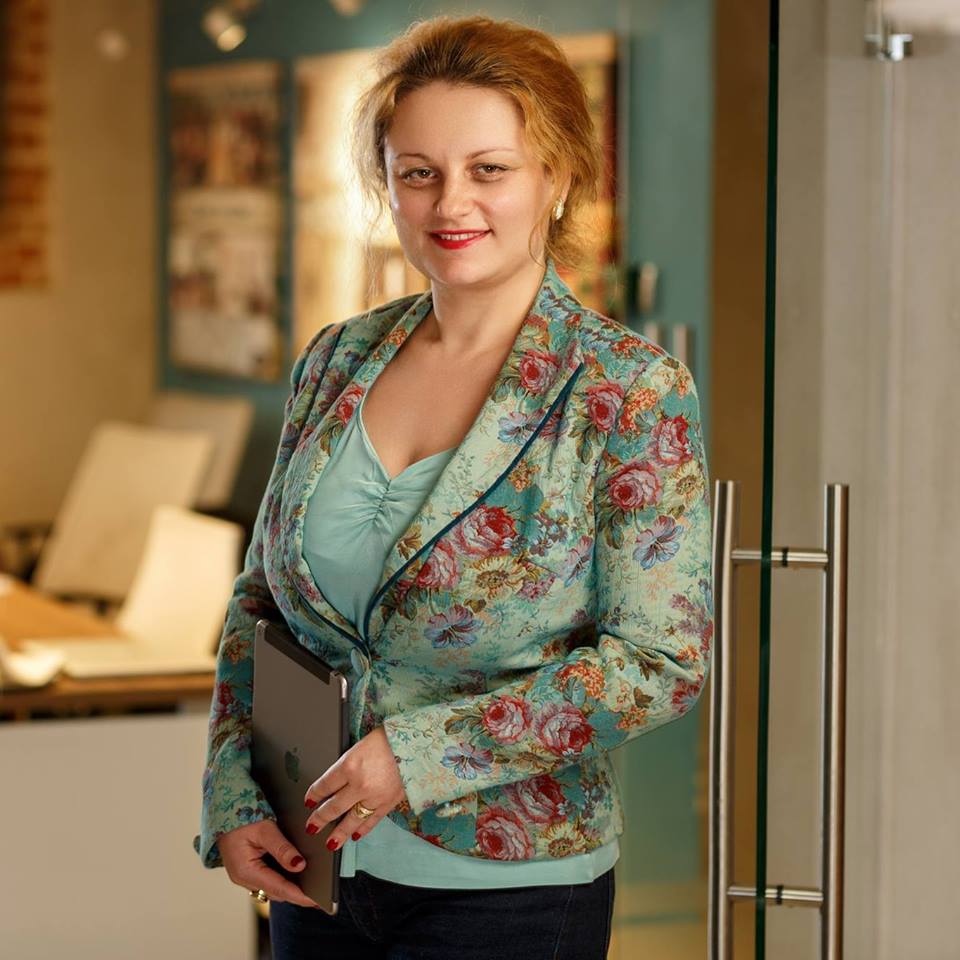 Niche the Ideal Market and Make It Your Own
Niche the Ideal Market and Make It Your Own
Loredana is the CEO of Noblesse Group and she is working into furniture and interior design field for more than 17 years.  Loredana studied Business Affairs at ASE Bucharest and she has professional diplomas in Project Management, Marketing, Human Resources Management, Financial Management and Business Management at the Open University Business School from UK. 
After 8 years of experience in management  in a French Company of furniture, she opened in 2006 her first show-room in Bacau, Galeriile Noblesse, and in 2008 in Bucharest. 
In 2009 she created a new brand, an interior design office called Studio Insign. This led to the set up of a bigger company – Noblesse Group formed by different brands specialised in interior design, culture and events
[rml_read_more]. 
Loredana believes in real values and cultural marketing, through which she hopes to see Bucharest becoming a prominent cultural and historical town in the world. She is an active voice endorsing the restorations of old buildings, a real treasure for our city. She even bought a historical house from 1881 and after important works of restoration, consolidation and interior design works, (with her team of Noblesse Group), transformed Noblesse Palace into a unique multifunctional building where the brands from Noblesse Group are hosted. 
What can you tell us about your background?
My entrepreneurial journey starts from the age of 19, my first year of college at ASE (Bucharest University of Economic Studies). I would be doing a Business Management in French language (SELS) specialisation, while I opted for an internship position. I was recruited as assistant manager by a consulting firm in the implementation and development of french companies in the Romanian market. My first mission was the assistance of a French producer, Jean Marie Lonne, who opened his own processing plant and production of solid wood furniture near Bacau (city of Romania). The 3 months internship became a permanent job for almost 9 years. After ASE graduation, I enrolled at Open University and after 2 and a half years, I graduated the management courses through Codecs Romania, specialisation that helped me a lot in my professional evolution, occupying the position of deputy director for almost four years (2004-2007). At the same time, I had already set up my own consulting company and I developed a software that allowed to follow the entire process for companies in furniture production, a software that didn't exist in Romania.
At my first job I discovered my passion for interior design: the opportunity to travel and visit prestigious fairs, to know the trends and the most important brands, to learn the whole process from design, production; all this was the basis of the creation of the brand Noblesse Galleries- Creator d'ambiance, rebranded in 2015 as Noblesse Interiors.
In 2007, together with my husbands we opened the first store in Bacau and in 2008 the second one in Bucharest where I also moved with my family. Following a period full of challenges starting with the period of crisis, we consolidated our position on the luxury market.
Because of the values we believed in, regarding the quality of the products and the authenticity of an original design based on the careful selection of the most beautiful international collections, we enriched the range of luxury products. Additionally, we created our own 3D design studio – Studio InSIGN – in 2010, as being the first showroom to offer this service to our clients.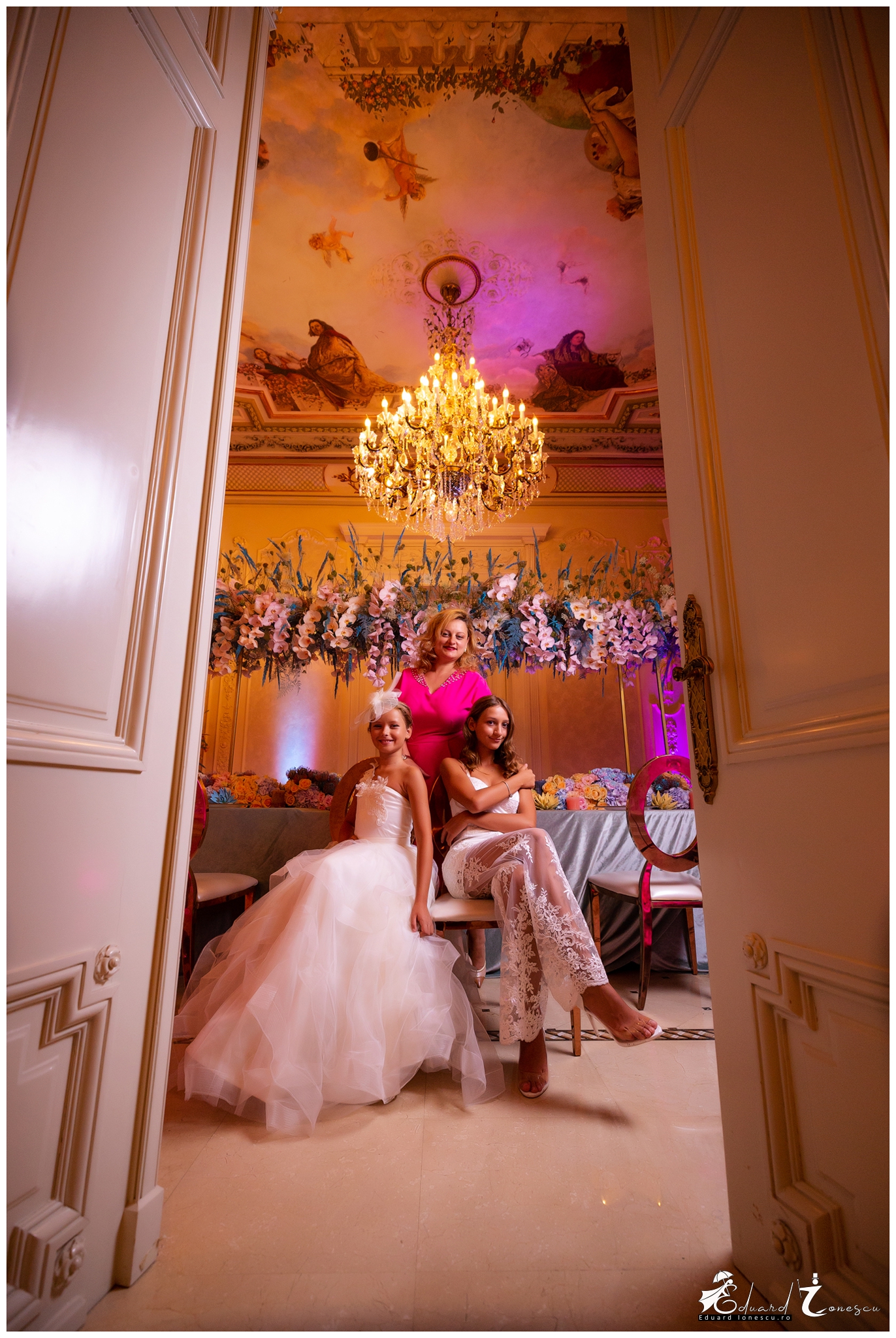 You've created quite a career for yourself. I imagine you've "developed" your own personal philosophy throughout the years…
My personal philosophy is based on being "unique and extraordinary" in what I do, in my niche: to always be a trend setter. This is based on the desire and the effort to continuously develop myself both personally and professionally, and together with my team to evolve.
The power of leadership is something that I have always been passionate about, which is why I chose management training. In the last 3 years, my concern in this field is even more academic. I have become a trainer and coach. As John Maxwell says: "Leadership is what gets you up or down."
In addition to my philosophy, a special place has the set of values that I respect: always put passion and dedication in what you do, fairness, respect for commitments, continuous learning, caring for the family, faith, and love for authenticity. These are the most important values, a guide in life.
You have been working in the furniture and interior design field for more than 17 years. How have you come to combine beauty and function?
I do not think we can talk about the beauty of flowers, or art, as having a functional component. They certainly have a useful, important component, because such things nourish your soul.
So it is with the design. What we promote is more than functional design, which we meet first of all with the mass producers. We promote a lifestyle, a design that tells a story to each client. Functionality and comfort are implicit, but what is first and foremost is the emotion and quality, down to the smallest details.
All that is beautiful around me inspires me: from nature, people, holidays, walking on a street full of flowers, an exotic beach, a textile of a dress, a work of an artist, a book, a quote, to a coffee cup on a bohemian terrace in Bucharest. 
When I'm looking for inspiration, it's important to be open, to have a state of mind, a trance, and the universe communicates with me. In fact, inspiration comes "in spirit", to reach that state of mind in which your spirit is deeply connected to everything around you, accessing an inexhaustible source of inspiration and ideas.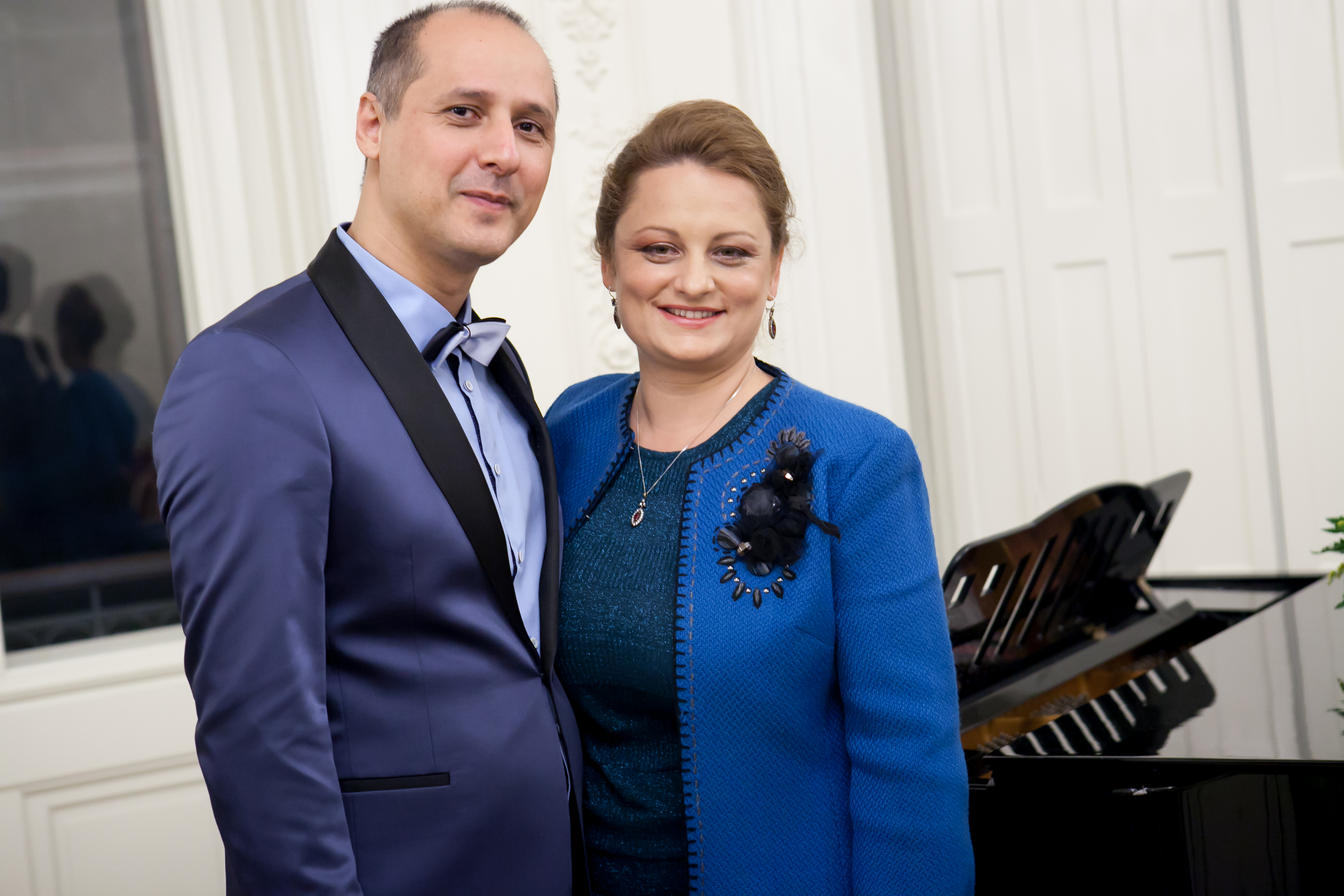 What was the key factor that led you to start your own business?
The vision… I think it is the strongest motivation when starting your own business. You have a dream, a desire to do a certain thing, so powerful and personal, that only your own business is the way to accomplish it. 
My vision at the beginning of the journey was to create interiors that would fulfill the most beautiful dream of each owner. That house that would fill your soul with happiness. Then my vision kept its substance to create interiors that bring added value to the life of each client. Not only of houses, but also of hotels, company headquarters, practically any interior in which we inhabit in different occasions.
Over time, we have created several interconnected brands, with desire to offer people more and more solutions through our products and services that help them to live beautifully and fulfilled through design, art, special events and education. And who knows what the future holds for us… because there are endless perspectives for developing this vision.
Our motto: "We add value to your lifestyle" is what currently defines the business of the company, the global vision that represents our DNA, our key factor.
What aspect of being an entrepreneur do you enjoy most?
I enjoy the part of establishing the vision, developing the means and the strategy to achieve it. I define myself as a visionary, but at the same time a good strategist for fulfilling the vision and objectives, being 50% creative and 50% realistic.
In the position of entrepreneur I migrate from one state to another, having the freedom of choice. But that freedom is in fact an illusory freedom, because the conscience comes first. To do what is best for the company and the people is actually the main thing that matters.
What are some industry trends that have an impact on your role as an entrepreneur?
As an entrepreneur I have responsibility over the business, the development and organisation of its performance. This translates into my personal need to develop myself continuously, to be aware of the latest trends not only in design, but also in real estate, IT, hospitality and education.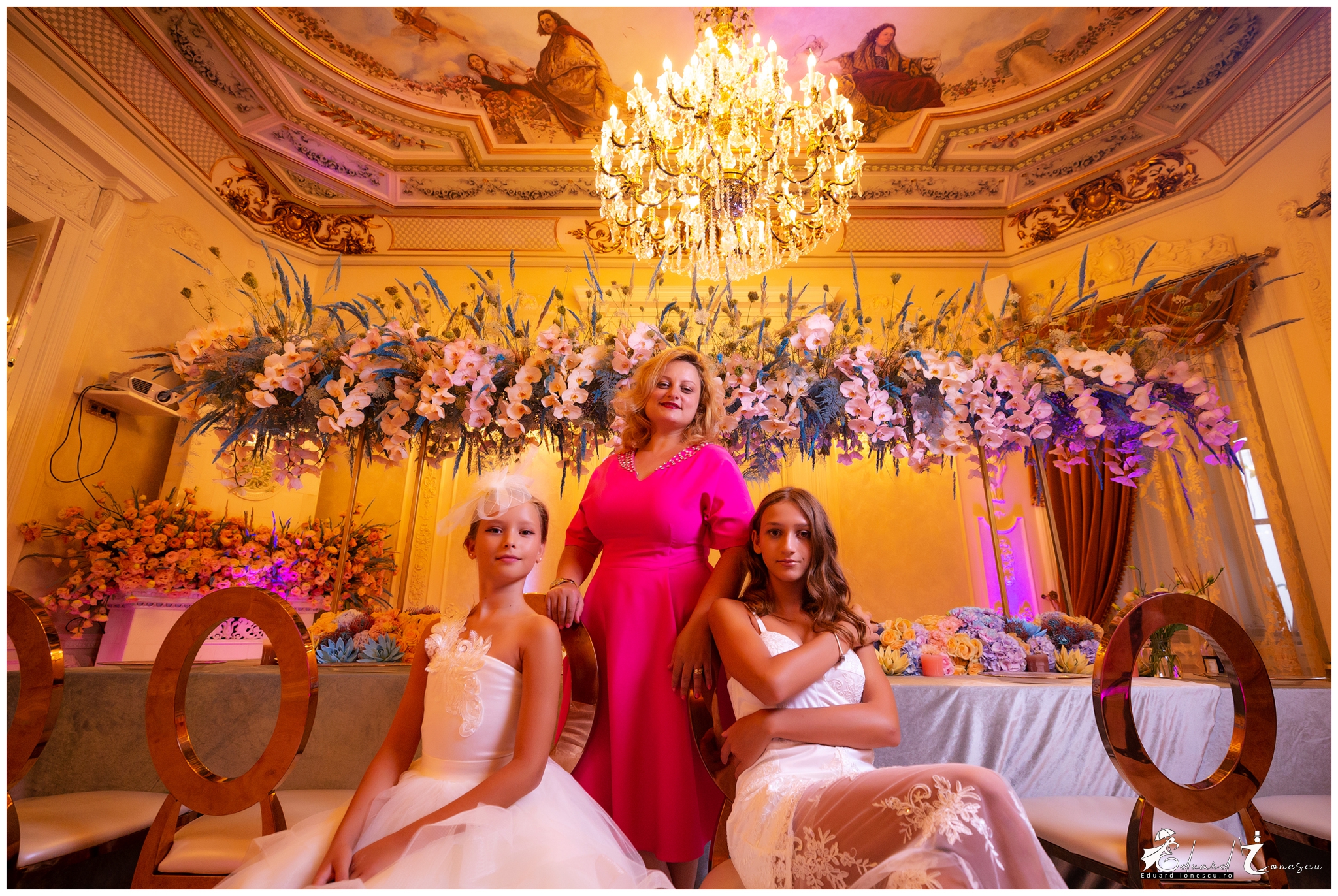 How do you feel about the impact you are making? I know you have described some of that, but can you expand a little bit?
I think that the role of every entrepreneur is to have a positive impact in the lives of as many people as possible. The story of the Noblesse Palace, for example, has an impact on both entrepreneurial and cultural environments, being an important historical monument building from the 19th century, which risked being completely destroyed. By the financial investment that I made, this building is today one of the most representative buildings, a unique center of design, art and events in South-Eastern Europe. It is a multifunctional space, revitalised with responsibility and passion, fulfilling the role of design center of Noblesse Interiors, a venue of corporate, private and cultural events, the headquarters of our design studio InSIGN, the center of Noblesse Academy and of our art agency Fusion Arts.
Through all the events that we host or organise, we try to inspire other entrepreneurs to discover the value and potential of historical buildings, as part of our cultural heritage.
What are a couple of things you have done to get to a point of being as successful as you are and as empowered as you are? You talk about working on yourself: is there anything else you wish to pass onto women who are trying to take those steps?
Follow your dreams! Invest all the passion! Continue learning! Have faith!
You work with romanian women. Can you talk about that experience? Are they dealing with different issues than Western women?
The romanian woman has learned from the need to deal with different situations, to fight in  harsher business environments; environments that have evolved in the meantime, but which still has many deficiencies. In addition, we are in an often insecure and unpredictable market, without the real support of the state, which in my opinion implies competences and abilities are very diverse. 
We have to learn from each other and this internationality is the way to share our emotions and ideas, to evolve with everyone, being so interdependent with each other!
Did you enjoy this article and find it helpful? Why not share it with your social media network below?