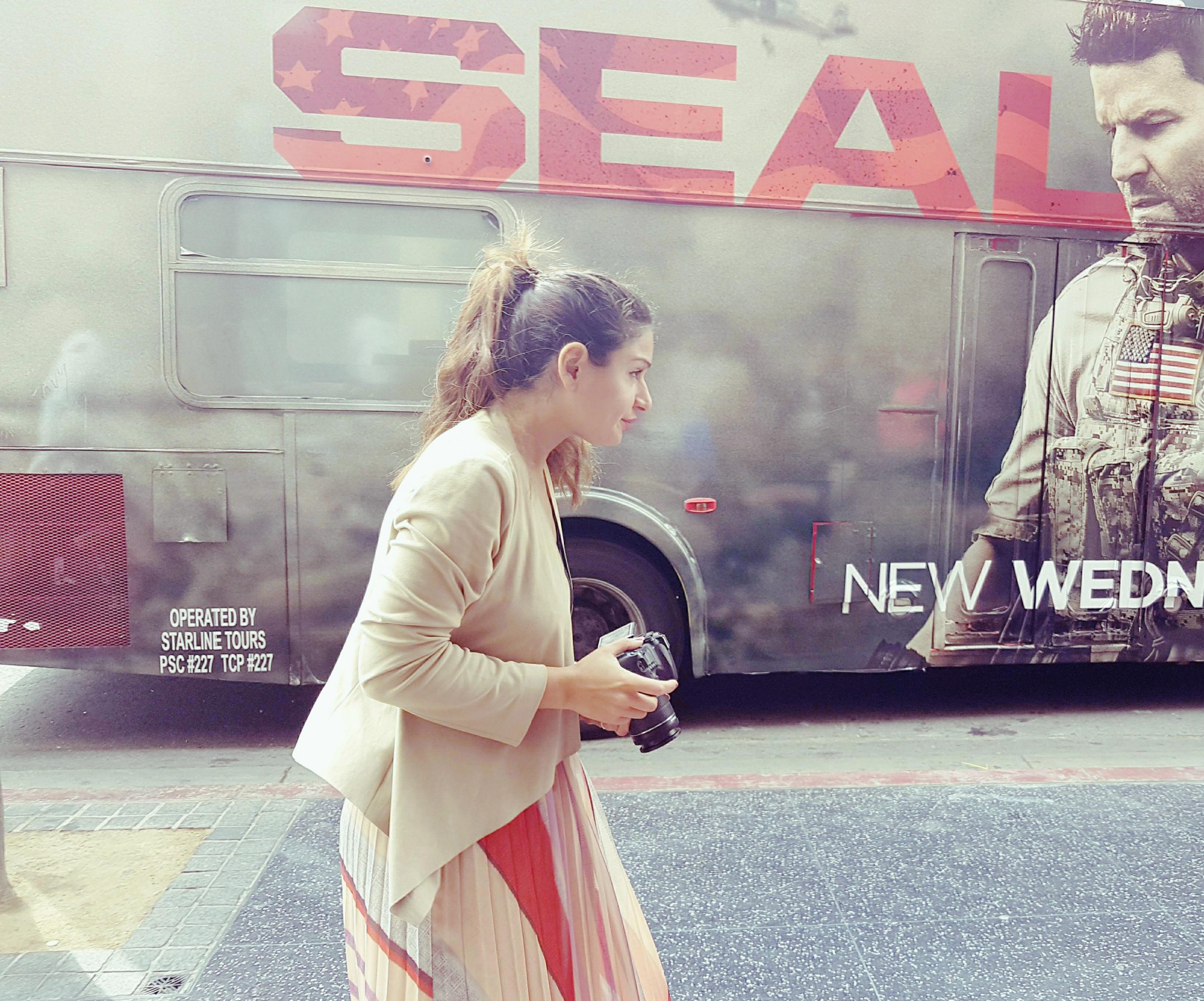 Nika Jazaee: My Experience in Hollywood
My Experience with Phenomenal Global Women in Hollywood

By Nika Jazaee
I have been working as a full-time journalist, media coordinator and videographer for the Global Woman Platform. I came to London four years ago to pursue a career in journalism/media, a childhood dream of mine. It took some courage to leave behind my established life in Gothenburg, Sweden and move by myself to London. I met Mirela Sula back in 2016 through my aunt, who had been invited to a big Migrant Woman event, which spoke to me in waves, as I am myself born and raised in Sweden, originally from Iran. Mirela Sula took me under her wings and I have been working closely with her and her mission until today.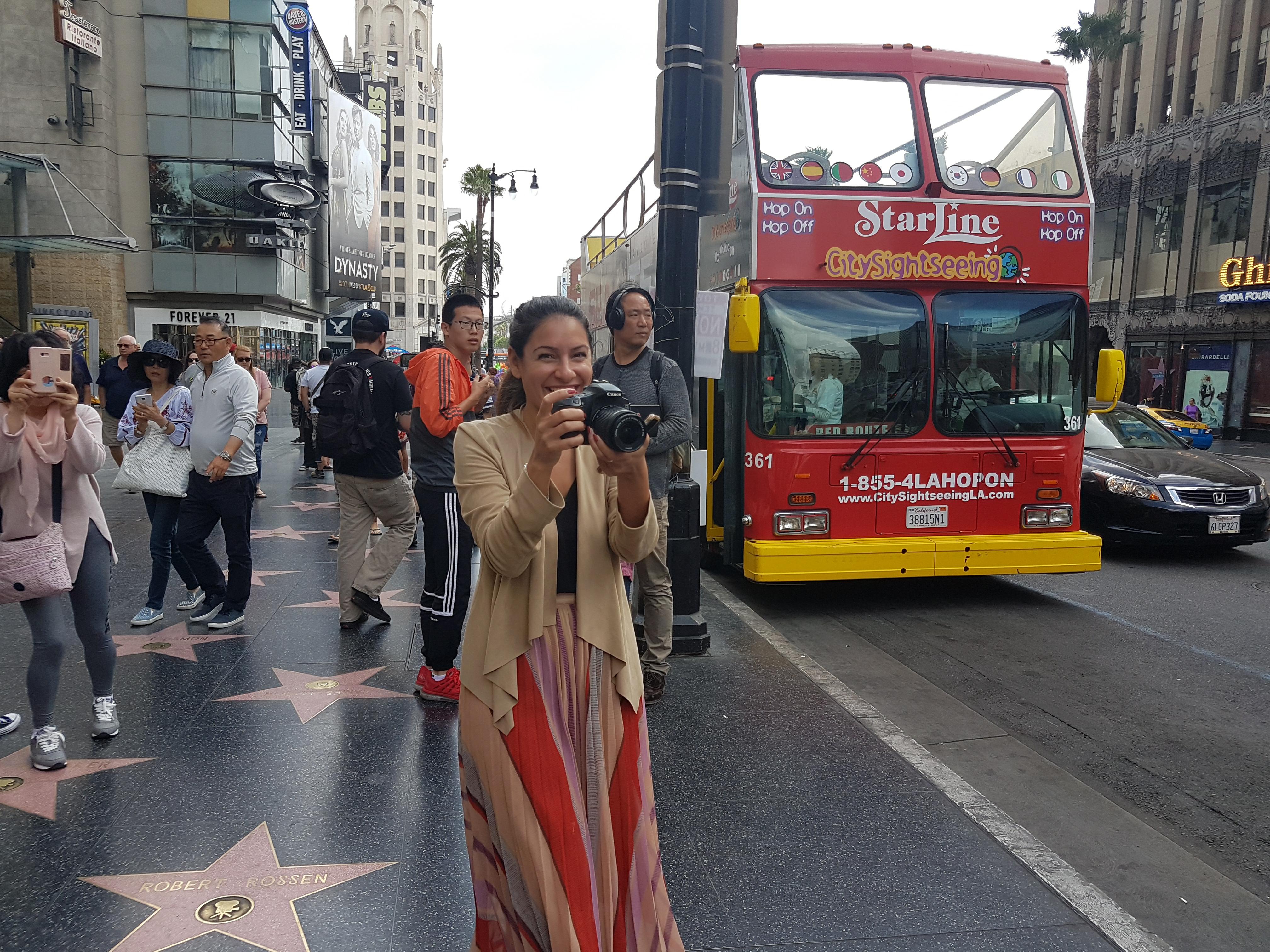 Being passionate about story telling and the camera, it was a natural decision that I would go to Hollywood as the camera person for the Phenomenal Global Woman project and record the experience day by day. in order to produce a background documentary on each one of us and the feelings going around between us. Ten women were selected to be filmed for a show to be broadcast on PBS TV in LA, produced by Darla Boone. Mirela had met Darla earlier in the year while filiming for a documentary about Dr. Ervin Laszlo, a Hungarian philospher, and twice nominated for a Nobel prize.
We met up with Giovan Vega, a Peruvian from Holland, Connie-Lee Bennett, a South African from France, Bindar Dosanjh of Indian heritage from London, Gema Ramirez, Spanish, living in Spain and England, Laura Timm, and Estonian living in London, Keidi Pushi, an Albanian from Canada, Robbie Mathews from Chicago, and Lynda Cormier-Hanser, a Californian of Nicaraguan heritage. Two of the women were unable to make it. Ivana de Haan, and Lara Khalaf, who with her mixed Syrian and Spanish roots was unable to get a visa in time, as the US Embassy wanted to make extensive checks due to her Syrian heritage.
Our time in LA and Hollywood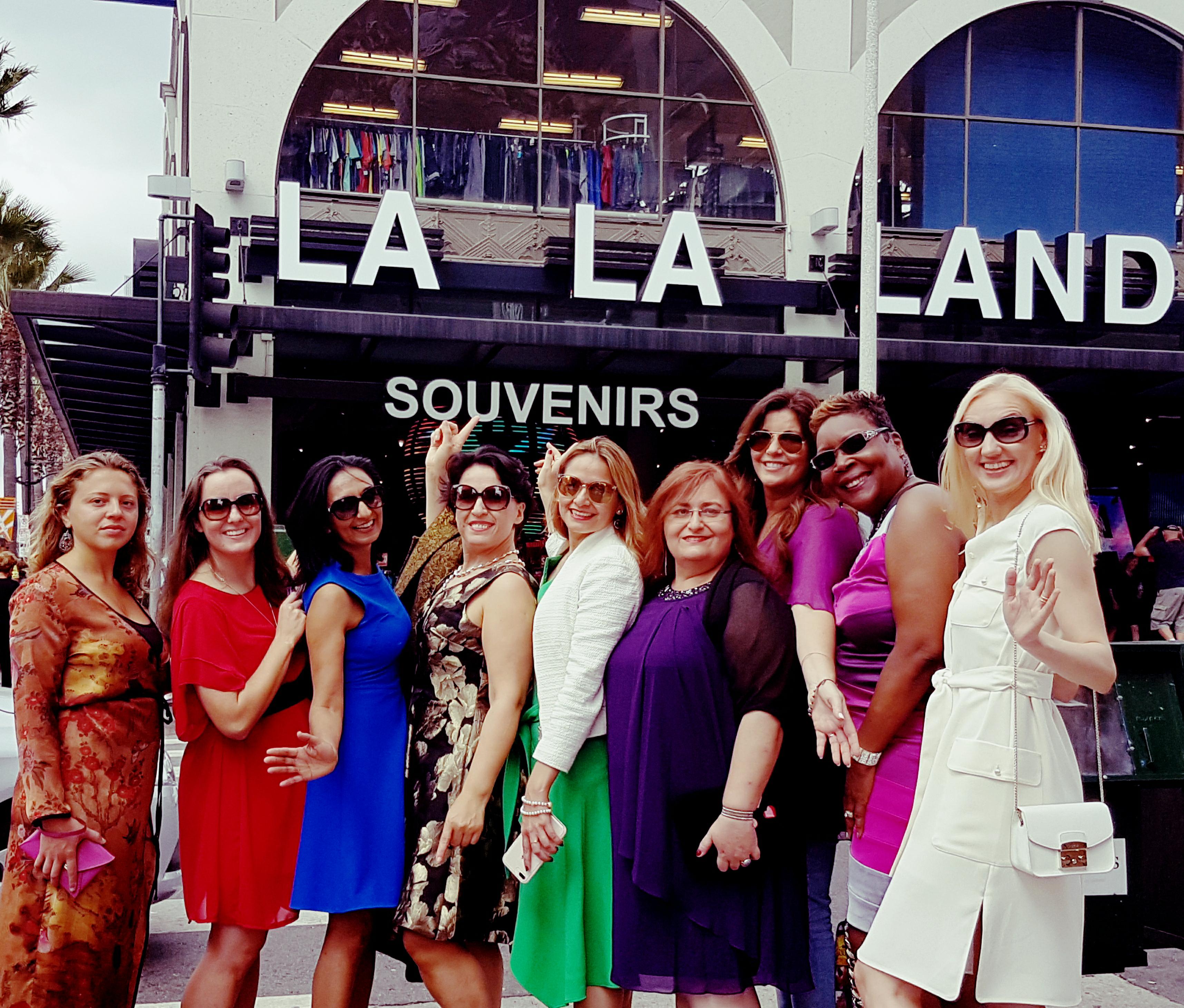 These women were from different backgrounds and challenges and were brought together with a common interest to change the world, through collaboration, supporting each other, and to empower other women using their different expertise and personal strenghts. We were here to be filmed for a documentary t be filmed on PBS TV in the US, launch a book, and host a conference, all under the same title of 'Phenomenal Global Women'.
Soon after arriving at the Hilton Universal City Hotel we had dinner, and despite the long flight, the energy floating around kept us awake and there were so much excitement to finally be all together, which kept us going for hours. What I witnessed that evening, was that regardless of your background, love speaks the same language, and if we meet in this purpose the energy we give each other can help us move mountains. I had no doubt that this project and journey was going to change the world.
On the second morning, over breakfast, we decided to rent a limousine to take us on a little tour in the heart of Los Angeles. Our first stop was at the one and only 'Hollywood Walk of Fame.' As we started to leave the limo, we had a gathering of people looking at us curiously and asking if we were celebrities, and without hesitation we answered "Yes, yes we are", continuing to explain that we are part of a documentary for PBS TV. At that same moment, we had a guy with a camera jumping in front of us and asking for an interview for his channel online. The experience was surreal. We went to through Beverly Hills and Santa Monica, where we all held hands facing towards the ocean, and we all felt that we were bigger than human beings on earth. The purpose of the journey and the connections we had built were out of this world, and we felt as one with the universe.
On the sixth day we had a whole day appointment at studio 22 for the shoot with Darla Boone. The day was full of laughter and tears of joy as each one of us opened up and talked freely about the challenges we once had and how we broke through them, leading us to where we are today. Every woman did their interview, which we could see through the one way mirror and threy all recorded their own to camera piece to me for Global Woman. When that was finished, we travelled to the coast to do some outside filming shots.
The eighth day was an incredibly busy and eventful day as it was the conference with many guest speakers and the launch of the book. It was a day where the Universe worked its magic and despite some hiccups along the way, it turned into a memorable day. Lara Khalaf was able to speak to the audience on Skype, interviewed by Mirela Sula, and Lara made a great impression on everyone with her wit, wisdom and radiance.
The day before it was time to leave LA, we had a very special day in Palm Springs, exploring around the rocks overlooking the desert and being guests of Lynda Cormier-Hanser and her husband Alfred in their beautiful house, for a very enjoyable dinner where we opened up and shared about are life experiences. It was an emotional evening and life long friendships were confirmed. We agreed that we collectively need to spread more kindness in the world.
What some of our Phenomenal Global Women had to say about their experience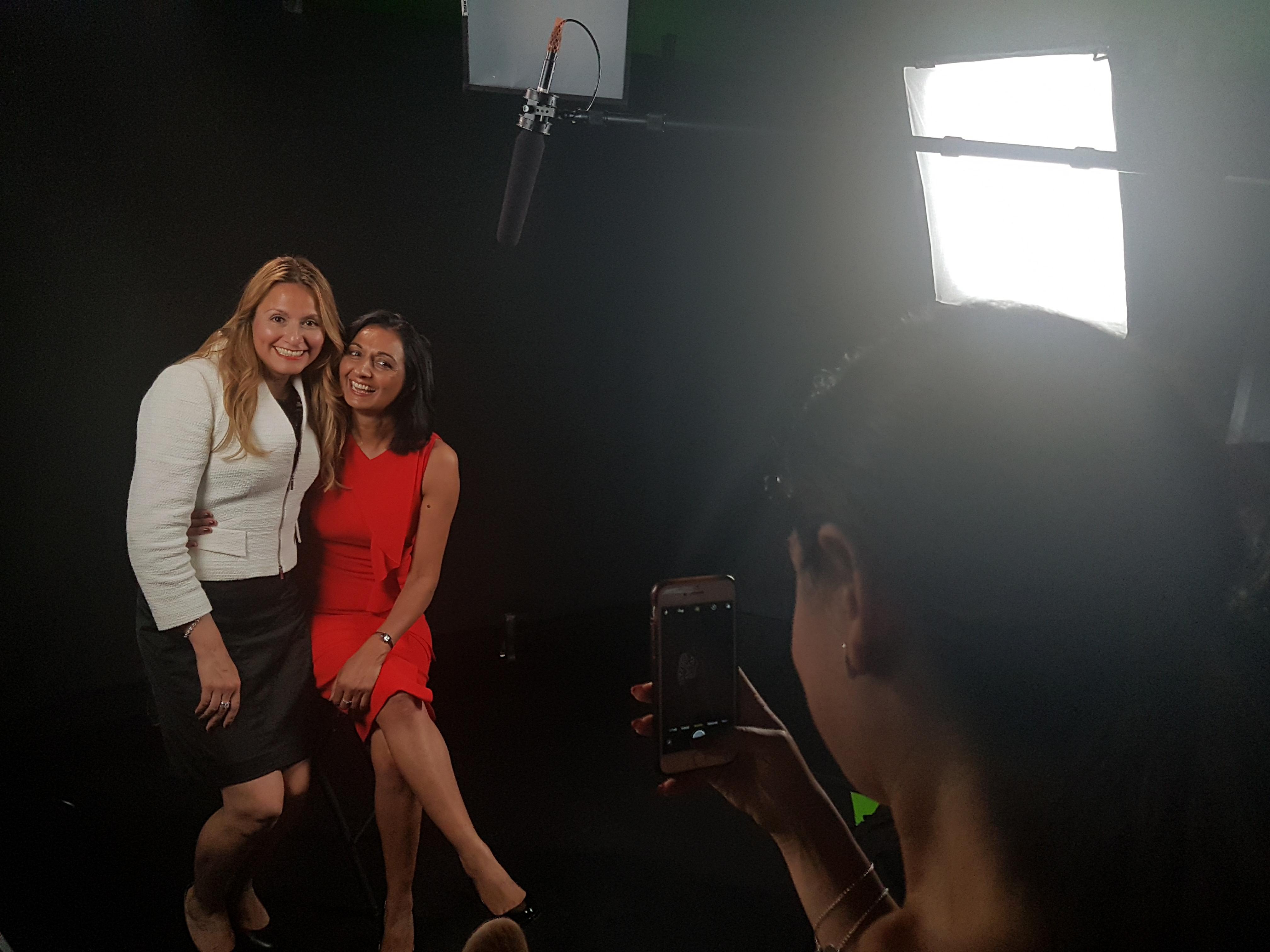 Giovanna Vega
"This project has changed my life. First of all I have met a lot of interesting people, beautiful on the inside and outside. Filming in Los Angeles for the PBS TV show, I have spread my message. Talking to the producer, she was so inpired by what I was saying about my mission and passion and what I want to bring into this world. I am honoured and privileged that Mirela Sula gave me the opportunity to be a part of this amazing project and to be one of the phenomenal global women". Giovanna Vega
Bindar Dosanjh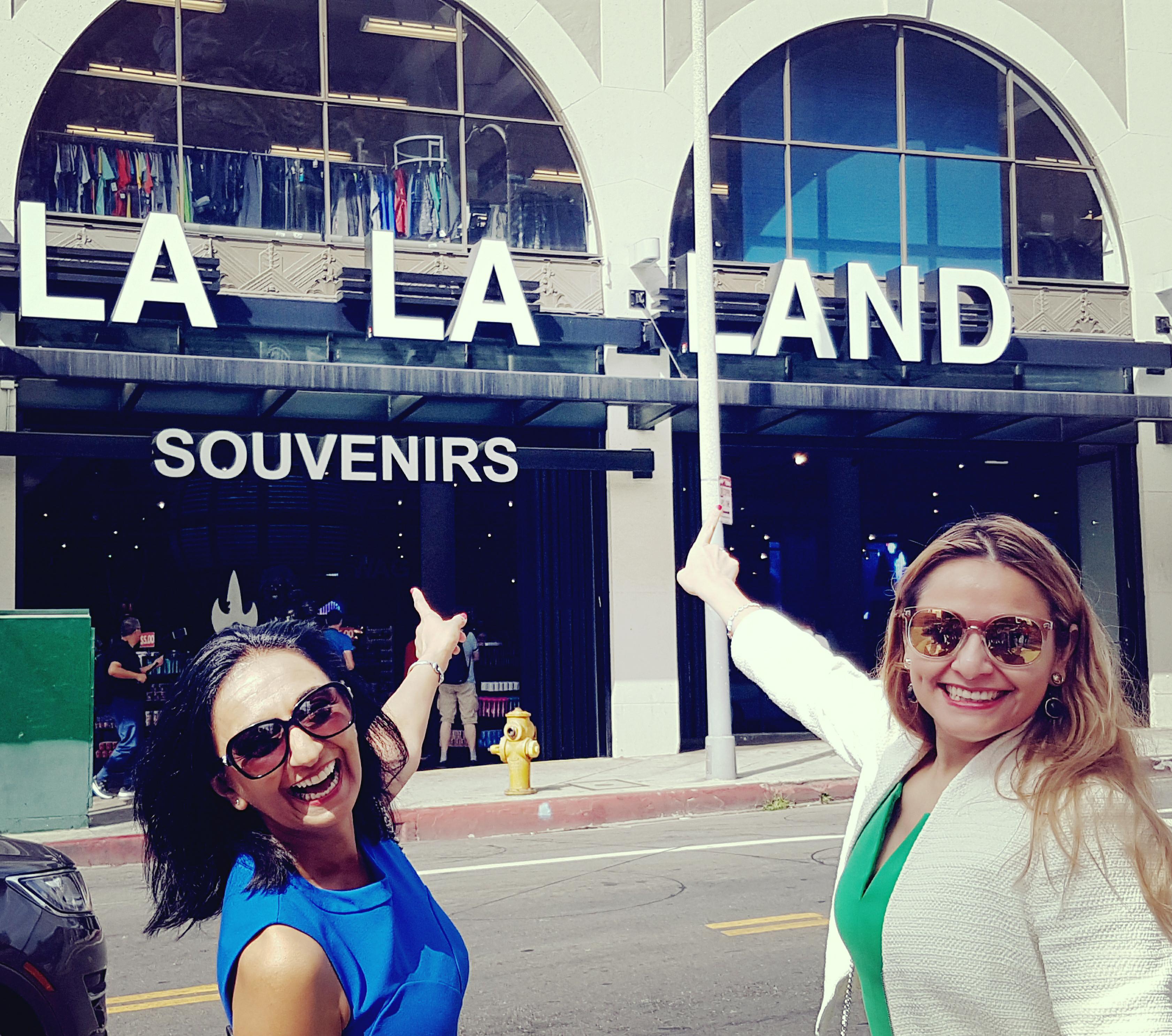 "The Show is going to be out of this world because there is going to be so many women that will be sharing their mission, so that they can change the way we women work collectively, it is all about collaboration". Bindar Dosanjh
 Robbie Mathews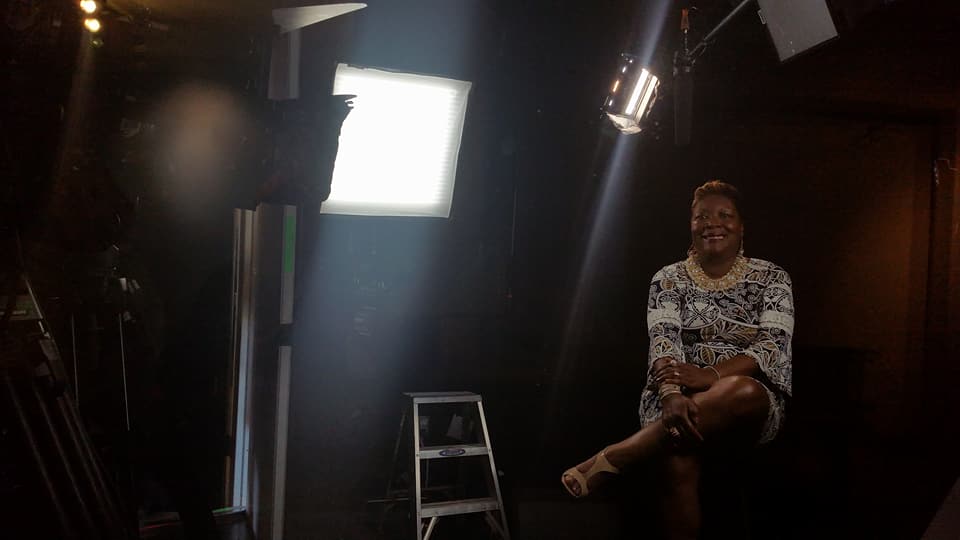 It is very important that we are connected to each other so that we can inspire, motivate and educate the women of the world, so that they can find their inner strength as well as their external strengths in order to survive in todays world. There are a lot of storms on the horizon, but with the help of women all over the world being connected, we have the opportunity to help each other. Mirela Sula has created the perfect platform and opportunity for us to share our stories to share our journey and share our experiences with other women around the world." Robbie Mathews
Keidi Pushi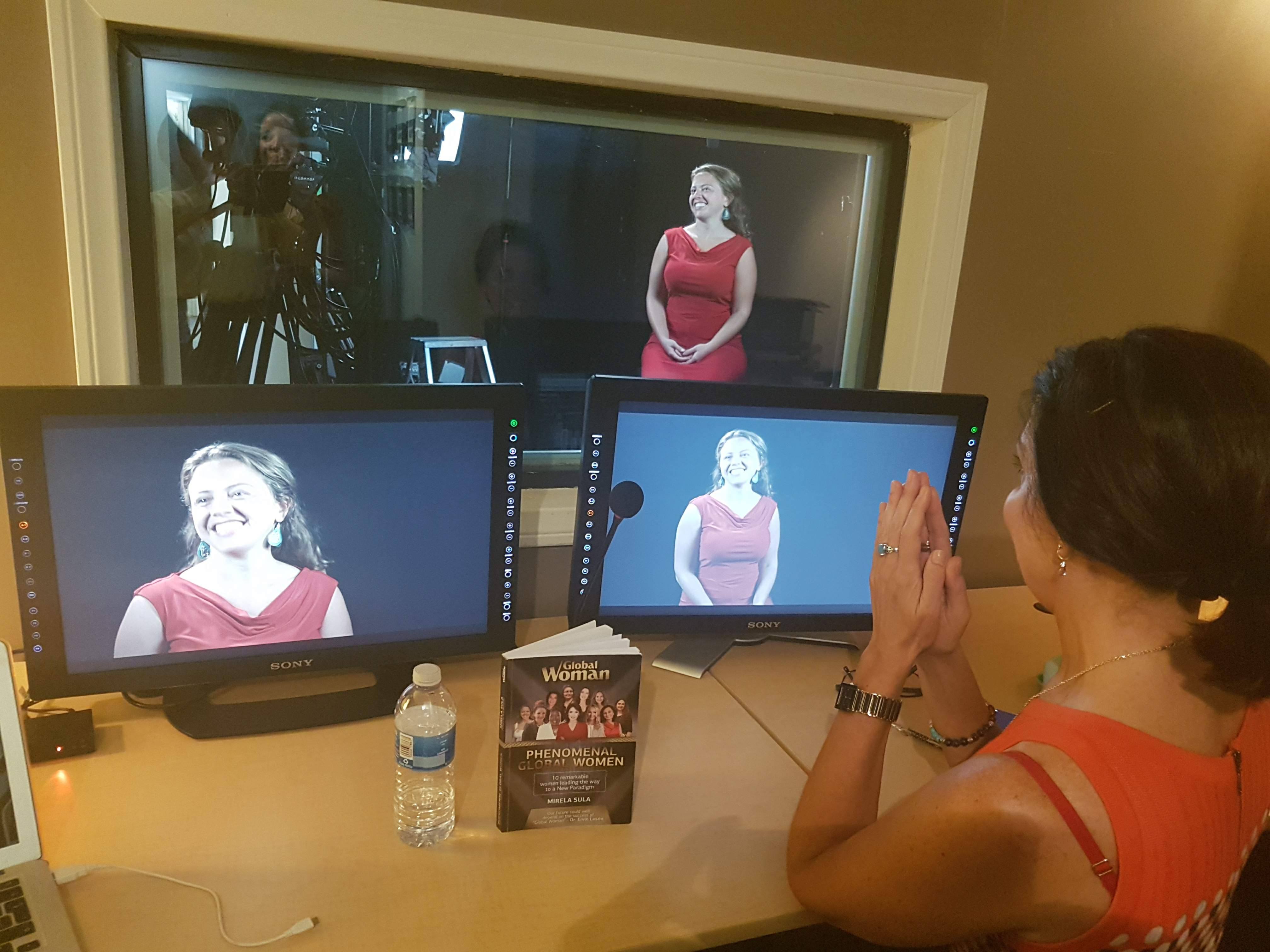 "Being part of the Global Woman Club has been an adventure that is so good for my soul. I feel really alive and inspired to create, more than I've felt in a while. I've now pushed myself out of my comfort zone to move to a new city and have some fun with my business here". Keidi Pushi
 Laura Timm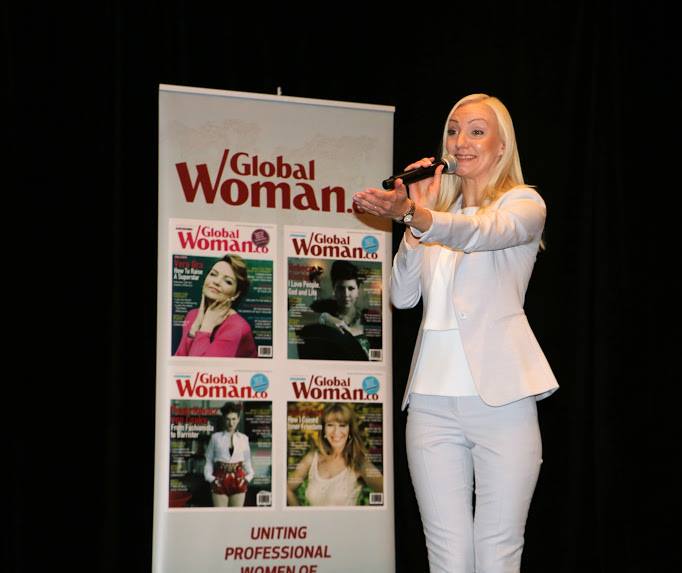 "I feel very blessed and grateful to have been part of this remarkable project. A project with a deep vision and mission that brought all of us together from different continents and backgrounds. I gained phenomenal global sisters who wholeheartedly celebrate each other's successes and genuinely support each other. Women who strongly believe they can make a difference, believe that together we are stronger and together we will go further. Sharing our unique stories and personal missions has been a gift, with the story of each phenomenal woman, we encourage everyone to take a deeper look at their lives and who they really are inside, and we inspire them to rediscover their inner beauty and strength, so they can become who they are meant to be. All great things start from humble beginnings". Laura Timm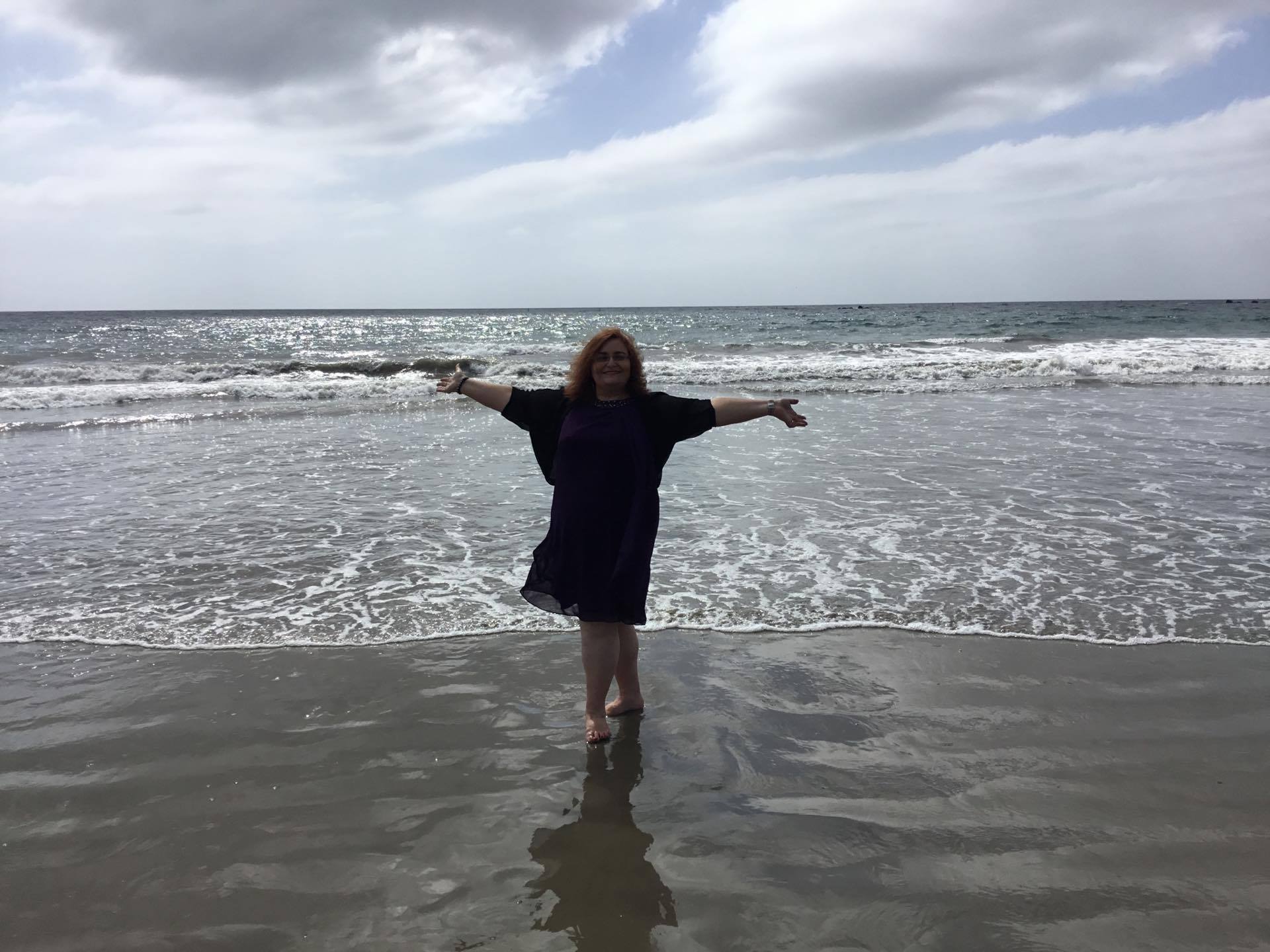 Gema Ramirez
"Being here with these phenomenal global women and Mirela Sula, with her Global Woman organisation, means a lot for me, since the moment I decided that I wanted to come to the show until now, it has been a period of growth that I have never experienced before. Because I needed to become the global woman, the phenomenal woman that is inside of me so that I could be here. I have grown my business, I have become the Conscious Leader that I want the world to be, I have become a public speaker, all that and able to be here at this Global Woman event. I know that from now on thing are going to be growing exponatonally for me personally, spiritually and for my business". Gema Ramirez
Lynda Cormier-Hanser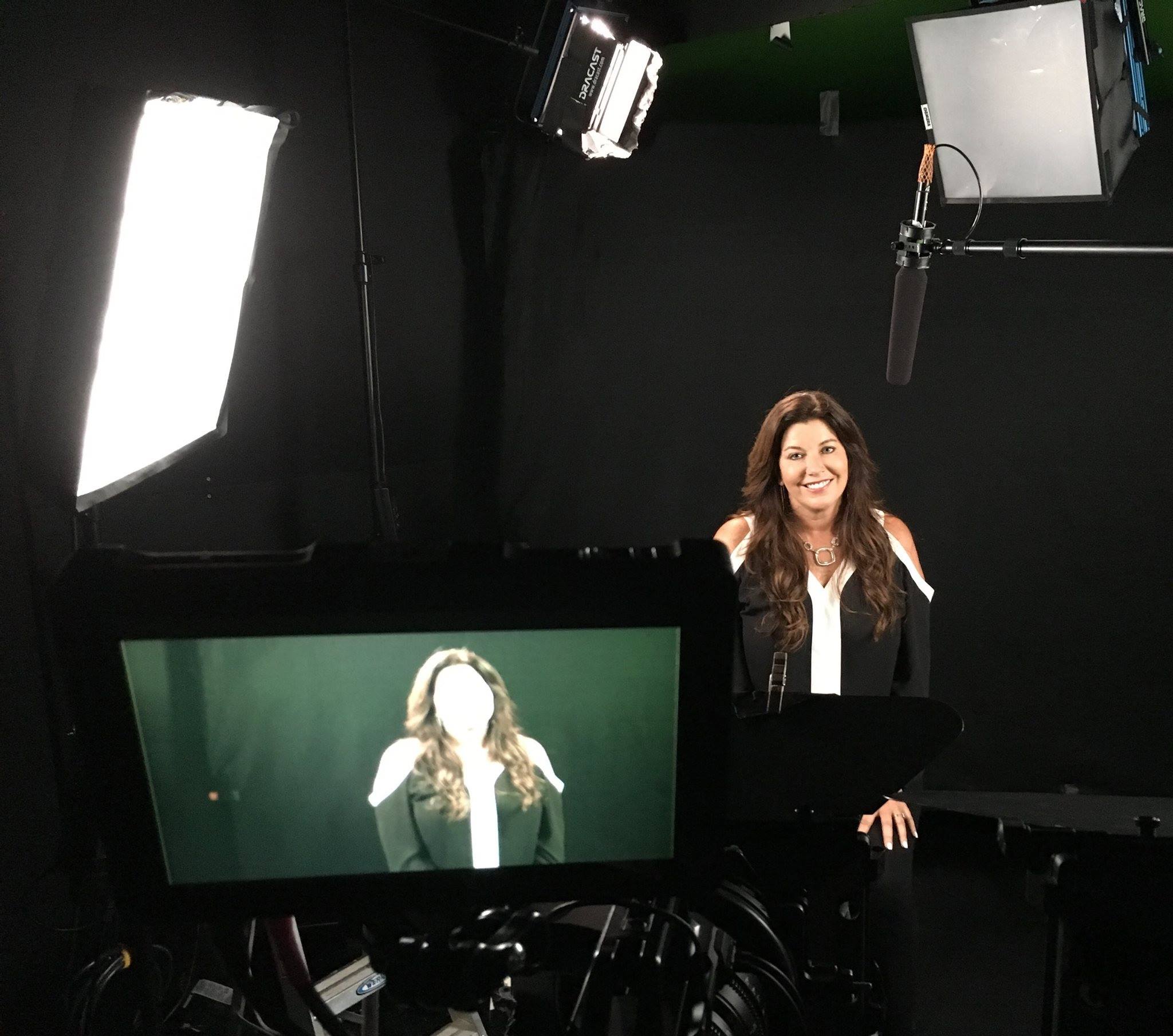 "Being a part of the Phenomenal Global Woman show has been life changing from the get go, I think just knowing that we are apart of something so big, a message that needs to be heard literally around the globe and to have these amazing women, I feel like I have 12 new sisters, not only the 10 women that were chosen for the Global Woman Show, but also from the team members that were a part of it. To be apart of a group of women that are so like-minded, so connected, so committed, to lifting one and other up, is phenomenal". Lynda Cormier
Connie-Lee Bennett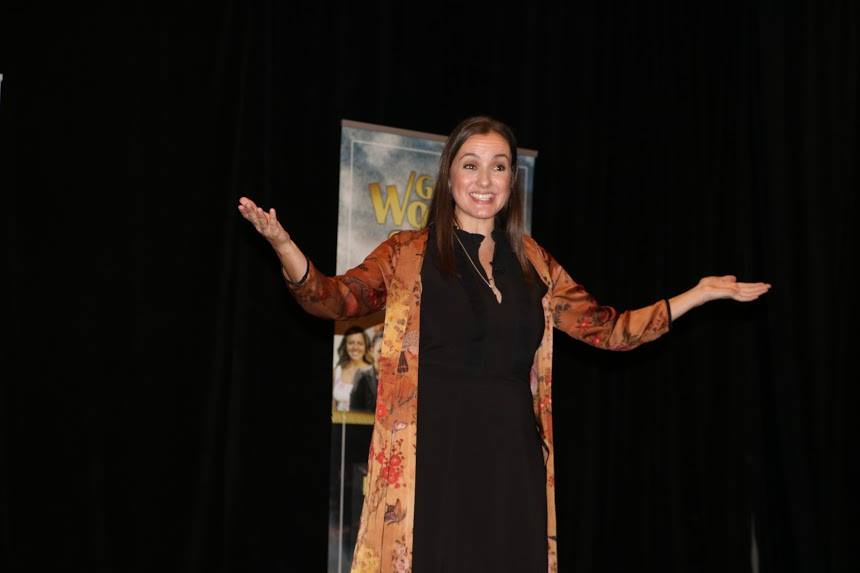 "The very first time that I saw Mirela Sula, she looked deep into my eyes and I felt that there was an instant connection, not only that I felt that when she looked into my eyes she saw the potential that was deep within me. I am so honoured that Mirela was able to see that potential that was so dormant within me. Being a part of this Phenomenal Global Woman experience show and the conference not only is it going to give my business more visibility so that I can inspire more people to live in freedom, but it has also given me a space to inspire myself to feel that I am more worthy and valuable. And as we step into a phase where we find the courage within ourselves to believe that we are more worthy, we can then begin to inspire the world." Connie-Lee Bennett