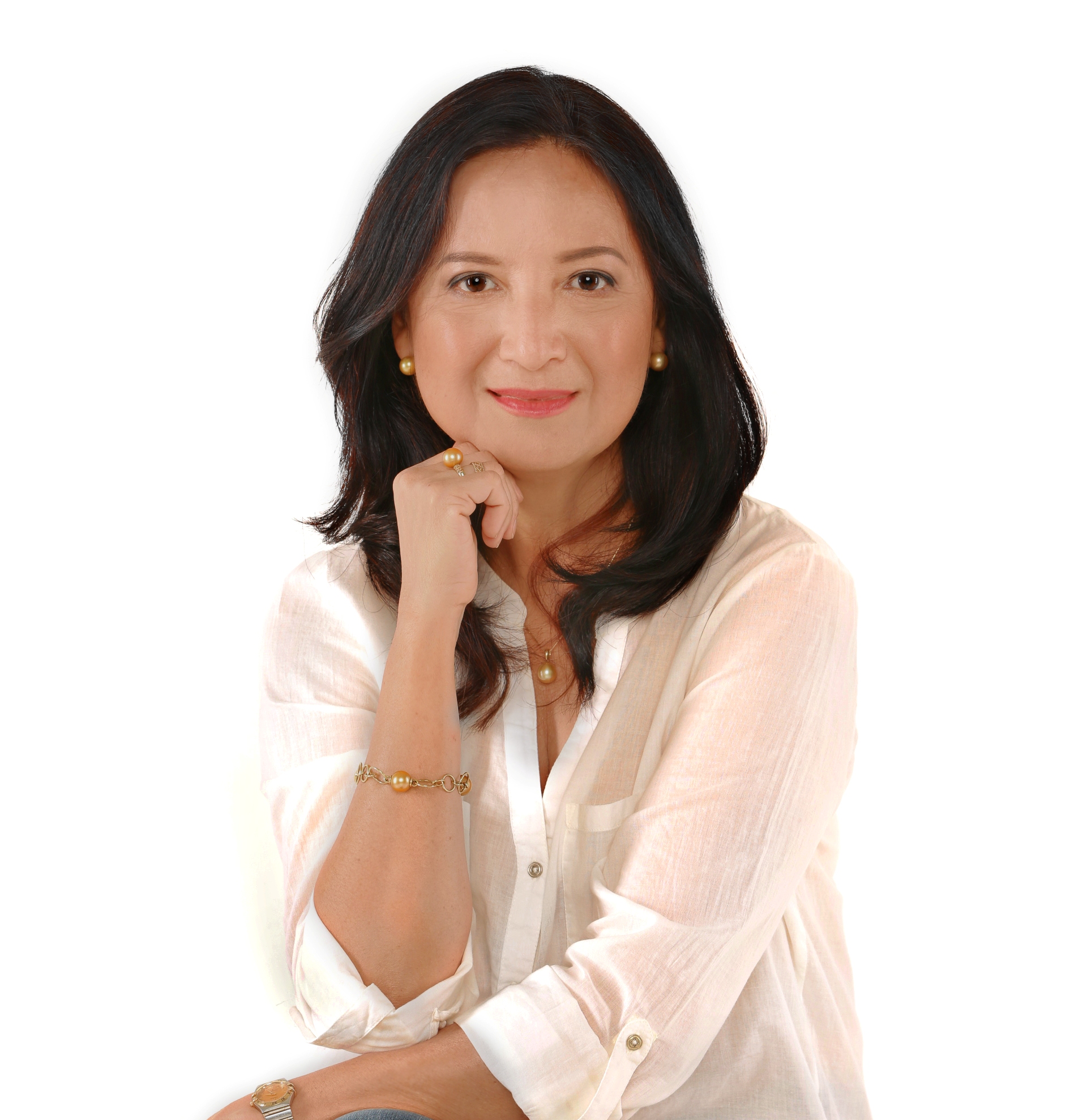 Monette Hamlin: From starting a business in a garage to making a mark in the industry
This is the story of a woman who built a successful marketing company in her garage.". Along with success she also found love and a bright future, not only for herself, her family and her employees, but also for those in need. Monette Hamlin grew up surrounded by strong women, has worked hard all her life and today proudly leads an Integrated Marketing Experience Company called TeamAsia for 29 years. The business that she and her partner founded has now been operating for almost three decades and together they have built a successful brand that has attracted many prestigious clients as well as empowering their employees and creating opportunities for those in need. COVID-19 then came along and changed the world and TeamAsia was also affected by the crisis. Despite the pandemic, in this interview, Monette, describes how she found some of the positive aspects of the pandemic. Today she appreciates her success and the achievement of her goals both as a woman and a business innovator.
How do you remember your childhood and how connected are you with those memories?
My dad died when I was ten and I grew up in a home surrounded by strong women – my Spanish mom, my grandmother, my grandaunt and my three aunties who all taught at the College of the Holy Spirit where I studied, from the time I was three, until I graduated from college. One of them was even a nun. I guess that's why my dream as a young child was either to get married or become a nun and I thought I would also end up teaching, just like my aunts. Fate had it otherwise though. When my dad died, our finances changed drastically and my mom converted our home into a boarding house. It was a big change in lifestyle, and I could see how difficult it was for my mom, having to take care of all of us. I decided then and there that I would work hard to make sure my family, especially my mom, would never have to suffer. All five of us siblings went through school onto scholarships. I worked during the summers to earn enough money to buy books and school supplies. Because we had to maintain our grades, we studied hard and I finished college with a summa cum laude, then two years later got a full scholarship at the Asian Institute of Management (AIM), where I also graduated with distinction. It was at AIM that I became interested in marketing and decided to take on more classes in that subject.
When did you start thinking of yourself as a career woman?
Never in my wildest dreams did I imagine I would have my own business. I belong to a generation where you get into an organisation, stay there, work your way up, then retire. Moving from one company to another was frowned upon. But my education opened many new doors for me. After college, I worked as a Group Personnel Manager for five different companies with responsibility for all facets of personnel management and administration for over 2,000 employees, despite being the youngest employee myself. I felt, however, that I needed to learn more about business so I took a two-year Master in Business Management (MBM) course at AIM when the opportunity presented itself. After AIM, I was hired as a Management Trainee at an international magazine, World Executive's Digest. I remember my first assignment was to develop and sell a management diary for our subscribers as well as a table-top calendar with management quotations. I was responsible for developing direct mail to get more subscribers for the magazine (at that time everything was snail mail!). Much later, I was placed in charge of circulation – which meant not just increasing our subscriber base through direct mail and agency sales – but also managing newsstand sales throughout Asia and taking charge of distribution and the magazine's list rental business.
So, I learned the ropes of publishing and ten years later, I had risen up the ladder to the number two position in the company. I was Associate Publisher of the magazine, responsible for circulation worldwide, taking charge of marketing the magazine and running a highly successful regional awards program for World Executive's Digest and AIM. Then the new owners of the magazine decided to let top management go as they wanted to put in their own people instead. I was suddenly out of a job, separated, undergoing annulment, with two young daughters and a mother to take care of. What was I to do? Fortunately, AIM asked me to continue organising the Asian Management Awards in six different countries. Michael Alan Hamlin, who was then Vice President of AIM and my counterpart in the project, advised me to take it on. At first, I was worried. How could I run this program without money? But Mike believed in me and said all I needed to do was to focus on what I'd already been doing and that the money would follow. He was right. And thus, TeamAsia was born.
What can you tell us about TeamAsia? And how did it come to be established?
TeamAsia is an award-winning, strategic marketing communications firm that creates, develops and sustains visibility for place, corporate and personal brands through effective, meaningful and compelling integrated marketing communication strategies. We bring brands to the next level of experience. TeamAsia stands for the Events and Awards Managers of Asia. Mike helped me set up the company in Hong Kong in 1992 and in Singapore in 1994. We got an angel investor who lent us money the first year, raised the necessary sponsorships to run the program, and made it widely successful. With a team of only three, we started to build a name for ourselves by organising The Asian Management Awards for AIM and the Far Eastern Economic Review in Hong Kong, Singapore, Malaysia, Indonesia, Thailand, and the Philippines for three years. In the process, Mike and I fell in love. We got married in 1994 and set up TeamAsia in the Philippines with Mike joining me full time in the business. Talk about retention! What we lacked in size or manpower, we made up for with sheer passion and drive. During our early years, TeamAsia pioneered brand visibility and management thinking throughout the continent. We organised a wide range of highly targeted events from exclusive breakfast briefings for top CEOs to gala product launches, as well as international conferences and exhibitions. Over the years, TeamAsia began offering other services such as public and media relations in 1997, creative services in 2002, web development in 2005 and digital services in 2013 (way before digital became the vogue). Without realising it, we had grown organically into an integrated marketing communication agency, offering Branding and Design, Events and Activations, Public Relations and Content Strategies, Web Development, Digital Marketing and Video Production. Today, TeamAsia has become an integrated marketing experience agency that is almost three decades strong. We just celebrated our 29th anniversary last May 15 and we're looking forward to more years to come.
What are some of the milestones that TeamAsia has experienced since its inception?
After running the highly successful Asian Management Awards for three years in six Asian countries, we were asked by the Far Eastern Economic Review to organise their first international conference, Global Asia: Reengineering for Competitive Advantage held in Malaysia in 1994. As awareness of our event management expertise increased, we were offered opportunities by leading technology companies such as Intel, IBM, Canon, Compaq, Microsoft and SAP to organise a variety of events such as product launches, technology conferences and consumer fairs. We gradually progressed into organising large-scale national and international conferences and events for clients. In 1994, we started our Speaker Series, bringing the world's top business speakers like Michael Porter, Peter Kotler, Peter Drucker, Tom Hopkins, Deepak Chopra, Mark Victor Hansen, Gary Hamel and Fred Wiersoma to Asia. We believed that by bringing the best minds of the business world to Asia, we could contribute to its development. In 1996, we teamed up with Singapore Based Success Resources to organise the National Achievers Congress, which we ran for three years, with speakers like Andrew Matthews, Robert Kiyosaki, Brian Tracy and Ron Kaufman. When the Asian financial crisis hit, we decided to stop bringing highly paid foreign speakers to Asia and instead buckled down to doing corporate work for clients. Throughout the years, TeamAsia has been committed to nation-building. We are particularly proud of the work we've done with the Information Technology and Business Process Management (IT-BPM) industry, which today provides employment for over 1.3M Filipinos. We helped nurture the IT-BPM industry from its early days in the Philippines, by developing and running its website, conducting quarterly surveys that provided rich information on the industry and presenting its findings in exclusive CEO briefings. We also designed and organised an annual international conference and exhibition, which helped focus global attention on the industry, quickly establishing the Philippines as a preferred location of outsourced services. We also helped develop a roadmap for the industry and continued to serve as the industry's main storyteller. Apart from these successes we also believe in giving back through our very own education campaign, My Dream in a Shoebox (MDIAS) that helps give children a brighter future. Started 12 years ago, our annual education campaign equips less fortunate Filipino children with school supplies inside festively wrapped shoeboxes. Since we began, we've distributed over 400,000 MDIAS shoeboxes nationwide and sponsored 350 scholars so they can pursue their education. MDIAS is also providing its beneficiaries with technical tools for distance learning. We've always embraced technology as an important ingredient in our growth. We were one of the first companies in the Philippines to have a website in 2000. We were also ahead of the curve when it came to doing SMS and email marketing, developing websites for international clients and handling search engine optimisation and social media marketing. All of these strongly established our presence in the digital marketplace. When the COVID-19 pandemic began, we were one of the first agencies to adapt to the work-from-home (WFH) setup. We were able to do this because of the management decisions and investments we've done through the years to make our employees more mobile and flexible at work. We use Cloud technology and Google Suite, which allows our teams to work and collaborate more efficiently and lessens our reliance on hardware for data storage. Last year, we launched our strategic approach known as the Integrated Marketing Experience or IME to help brands navigate through this unprecedented time. With the IME approach, we empower consumers to take part in a brand's story by engaging them in multiple channels and delivering a brand's message to the right people at the right time. The fact that next year, we will be completing our third decade as a firm is for me the greatest achievement. Who would have known that the fledgling company of three people working in a garage in 1992 would blossom into the respected, award-winning agency it is today? We'vesurvived seemingly insurmountable odds like the Asian financial crisis, SARS, and now COVID. We've honed our expertise in branding and design, events and activation, content marketing, digital marketing, and video production. We get to work every day with some of the most inspired, collaborative and passionate people I know, and along the way, we've been recognised by several organisations such as the Mobile Web Awards, the Philippine Quill Awards and the Event Marketing Awards for our excellence.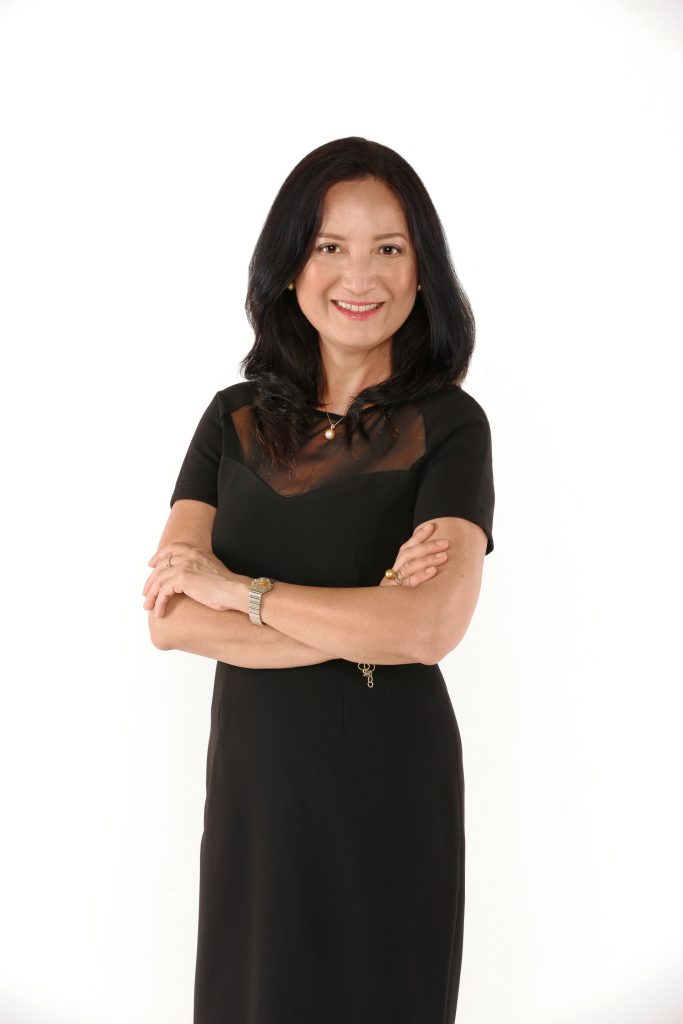 How has marketing changed over the years?
Marketing has definitely evolved over the years. From door-to-door marketing to telemarketing to SMS marketing, then experiential marketing and now to online and digital marketing. The whole landscape has drastically changed. With brands realising the importance of online presence, particularly on social media, TeamAsia ensures we cater to the needs of all our customers. We do this by looking for ways to bring brands closer to their audience. That's why TeamAsia has developed our very own proprietary approach called Integrated Marketing Experience wherein our goal is to empower consumers to take part and get involved in a brand's story. Just because there's digital and online marketing, doesn't mean we ignore the traditional. It's really more about bringing a next level experience to both brands and consumers at a time when they need unique and meaningful connections using channels that they feel most comfortable and empowered in. So, in summary, we look into engaging our audiences in various platforms that are strategic and data-driven for the success of brands.
6. How are innovation and technology used for marketing within TeamAsia?
If not for innovation in technology, how would brands be able to connect with their customers, particularly at this time when the pandemic has severely limited people's movement? When the global pandemic started, our industry was severely affected. Strict government restrictions prohibited the holding of live events that allow experiential marketing, as they were considered to be mass gathering. Out of Home advertising or OOH also became ineffective due to quarantine restrictions. Technology has become the saving grace of the marketing industry as it paved the way for us to be able to bring brands closer to their audience. With the work from home set-up, online classes and the extended amount of time people spend online, digital is the way to go for marketers. And we've done just that. TeamAsia now holds its events online with our Virtual Arena.We've organised virtual conferences for the Information and Security Officers Group, the Joint Foreign Chambers of Commerce of the Philippines, the Contact Center Association of the Philippines, and the Philippine Tourism Board, among others. We've also conducted various virtual training events, product launches, a sales rally, and more recently, online elections and a general membership meeting for the most prestigious village association in the metro. In addition, we started our podcast Breakfast to Business or B2B, hosted by Bea Lim, our Managing Director, so that brands can continue to engage their audiences through our very own podcast. We also launched our integrated publication, The Red Circle, providing brands additional avenues to share their stories and widen their reach.
The COVID-19 pandemic has undoubtedly affected all businesses – including TeamAsia. Was there a positive side?
Yes, the pandemic has affected the world of marketing by severely limiting how brands can engage their audience. But there is an upside to this. Firstly, we found that more people attended our meetings and events as they no longer had to travel and suffer traffic to go from one meeting to another. And since everything is done online, people can now attend global events, increasing international attendance. We've also been able to get international speakers to participate at our events, where before, this would have been an exorbitant cost between speaker fees, travel and accommodation costs. Secondly, we observed that people are actually more mindful of time: they show up on time for meetings and are more focused as the meetings are shorter and more hardworking. Staying at home has also opened up more free time for people to do things they've always put off due to time poverty, such as online shopping, watching Netflix, learning a new skill such as baking or gardening, playing video games etcetera. These now serve as new touchpoints for marketers. Thirdly, the cost of mounting highly elaborate live on-ground events has gone down. Venue rental fees, food and beverage, staging and production costs have been replaced by technology costs, like virtual platform and internet connection fees. This makes it easier for companies to hold events. Technology also allows one-time and accurate data gathering and analytics. Fourthly and positively, organisations have tended to become nimbler and more effective in their operations. Many of the bureaucratic processes have gone out of the window as companies move to the new normal with work-from-anywhere arrangements. Speed and innovation have now become the norm. International conferences that used to take months, even years, to prepare can now be mounted in weeks. Fintech has been adopted almost overnight, and the opportunities in digital marketing have blossomed. Fifth, people seem to be more caring and concerned, somehow. The recent rise of community pantries in the Philippines, for example, has revealed the generous nature of people where they share their excess to those who are in greater need. Families have formed stronger bonds, not just for those who live together and thus spend more time together, but for extended families who are kept apart by travel restrictions and who now spend more time connecting with each other digitally. As experience experts, we look at all these developments and adapt accordingly, looking at the opportunities they present and incorporating these trends into the campaigns that we do for our brands by helping them to connect with their audiences.
As a woman valued and respected for the work you do, how do you feel about this journey of yours?
I've always believed in the saying that if you love what you do, then you will never have to work a day in your life. I guess that's why building TeamAsia has never felt like work. Looking back, I must say that it's been an interesting, meaningful, fulfilling and love-filled journey, one I have been blessed to have – and I would do it all over again if I had to. I was blessed to work with Mike as my business partner and best friend for the first two decades of TeamAsia. Creative, driven and passionate, we were equals, recognising and synergising our unique strengths. We shared the same values of integrity, professionalism, hard work, innovation and we always did our best in anything we took on. And the best part of working together was that we loved each other and were able to spend time together, growing together and raising a family together. After Mike passed away from cancer eight years ago, my eldest daughter Bea joined me at TeamAsia as our Managing Director. Bea has always been a source of pride and joy and brings her own unique strengths to TeamAsia. I must say that the Company has blossomed under her leadership – and having Bea as my partner has given me time to pursue my other interests and work. So, while it was a husband and wife tandem before, TeamAsia is now a mother and daughter team. There's this paperweight on my desk that says, "Every job is a self-portrait of the person who did it; Autograph your work with excellence". I am grateful for all the TeamAsians – past, present and future – who have helped make TeamAsia what it is today, who have gone the extra mile to create next level experiences and who have autographed our work with excellence. Iam most especially grateful to our Almighty God for all the graces He has bestowed and to my late husband and partner Mike, my mom and my children, my reasons for being. But the journey is not over yet and there's still so much more to be explored. And to give back, to mentor, to support and to lift others on their journey.
How has signing up to UNWEP benefited TeamAsia as a marketing firm?
Frankly, as a women-owned and women-led organisation, TeamAsia has been living the United Nation's Women Empowerment Principles long before we heard of it. We are fully committed to diversity, inclusion and equality and believe that everyone, regardless of race or gender, can become experts in experience and communication given equal opportunities empowering them to break boundaries. So, when I learned about UNWEP, I immediately agreed to adopt it at TeamAsia. We have been working with partners, both in the private and public sectors, to empower women and promote gender equality over the years. TeamAsia has helped organise various events for women including APEC Women, the Economy Fora 2015 Public-Private Discussion on Women and the Economy, the ASEAN Women and Economic Empowerment Forum, the Women's Business and Leadership Summit 2019 and Women and Work: Accelerate, Create, Transform (ACT) in a Digital World among others. On the personal side, I am a strong advocate of women's economic empowerment and gender equality. I am currently Chairwoman of the Women's Business Council Philippines (WomenBizPH), a trustee of the Philippine Women Economic Network (PhilWEN) and a focal point of the ASEAN Women's Entrepreneurs Network (AWEN). I have represented the country in various national and international events for women and I am often invited to speak at many forums. Nowadays, there is greater awareness on the important role of women in economic development, especially as they benefit not just their families, but the whole of society. Studies have shown that when women earn, they invest this back into their families and their communities. Women-owned businesses fuel the economy, making up 40% of global businesses. There is a strong push to increase their participation in the global supply chain and brands and customers wanting to make a difference would be more partial to companies that support diversity, inclusivity and equality. Joining the community of WEPs supporters will increase TeamAsia's visibility in this area. It is a strong signal to potential clients and partners, prospective employees and a badge of pride for our employees.
After all these successes and commitments, what are your next projects?
With almost three decades in the industry, we have encountered so many changes in the demands and needs of our clients and their consumers and this has taught us to always be agile and ready to shift gears at any moment. So, with the challenges that the pandemic has brought, we are now claiming the new normal and we will continue to thrive in changing times because this is how we grow and how we elevate our services. With our learnings from last year, we are ready to go through 2021 with a winning mindset. Through our IME approach, we are fully equipped to bring next level experiences to brands driven by data and strategic examination of the brands and consumer needs that enable us to find the right channels to communicate the right messages to the right audiences. We are eager to help brands navigate in the digital space and assist them in bridging the gap between brands and consumers in order for them to get back on track and contribute to a better society. As we now thrive in the re-imagined future, we would like to further strengthen our mental health initiatives, because ensuring the holistic wellness of our TeamAsians is a salient step in creating great and meaningful experiences for brands and their audiences. We have made changes to ensure that our Company stays motivated and inspired even with the uncertainties around us – not just during work, but outside of it as well. We are also looking to continue empowering our employees through training and education to further their careers and to help them reach their full potential. In addition, we will continue to provide a working environment that promotes equality and inclusion wherein people are free to speak up and share ideas that will be helpful in bringing that Next Level Experience to brands and consumers. And, since we recently signed up to the United Nations Women Empowerment Principles, we are determined to embody these principles and integrate them into our work and how we transact with clients. We believe that having the mindset of equality, diversity, and inclusivity will help us in ensuring success to our clients and contribute to nation-building. On the personal side, I have recently been accepted as a Fellow of the Institute of Corporate Directors and look forward to independent Director opportunities. I'm also looking forward to spending more time enjoying the things I love to do, like cooking, writing, painting, and once allowed again, travelling too!
Did you enjoy this article and find it helpful? Why not share it with your social media network below?