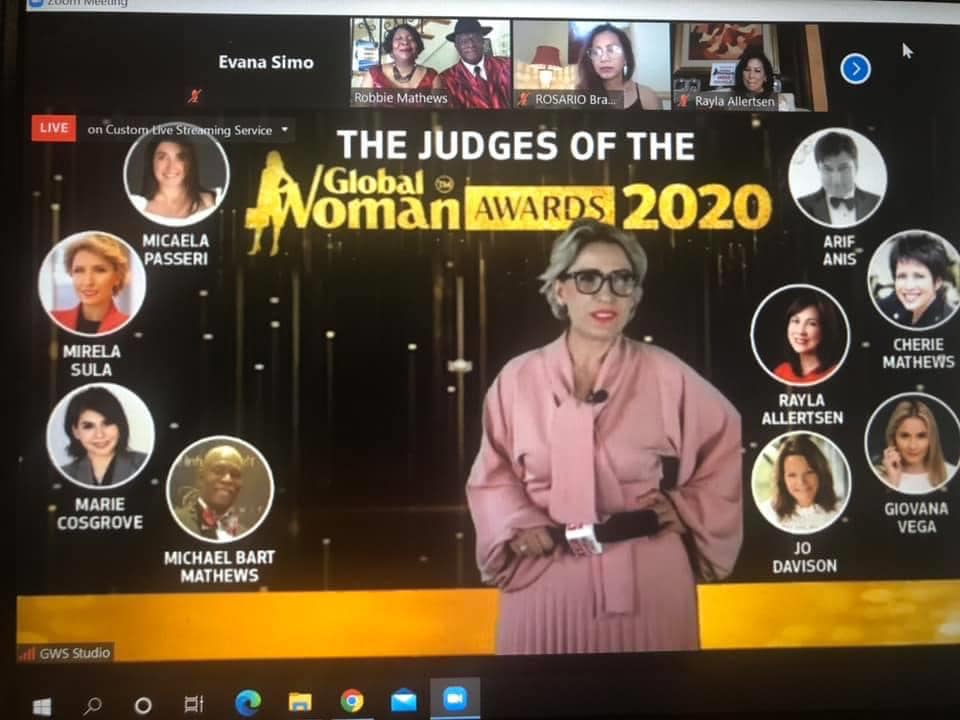 Meet the Winners of Global Woman Awards 2020
Meet the Winners of Global Woman Awards 2020
Last weekend, on 10-12July Global Woman Summit provided 3 powerful days packed with content, inspirational speakers, great audience and we announced the winners in a real grand gala dinner.
We had so much fun, entertainment, networking and we were on fire. How we did it? As always we at Global Woman find ways to become innovative, creative and add huge value to our community.
We started the Summit with the speakers, sessions and networking then we had a call for a special challenge.
[rml_read_more]
In the last 5 months we have not been able to wear all our dresses, high heels or put on make-up. But we invited all our global women to celebrate this special occasion. They were all are invited to join the Global Woman Grand Gala Dinner Awards 2020.????
????The fact that we decided to do the Awards Ceremony online did not mean that we were going to watch it in pyjamas and without a gala dinner
???? This was a challenge for all global women to pick the best 3 dresses from their wardrobe, cook a great meal and watch the ceremony in a nice atmosphere from their house. They were encouraged to invite their family members as a VIP for the Gala Dinner and Awards.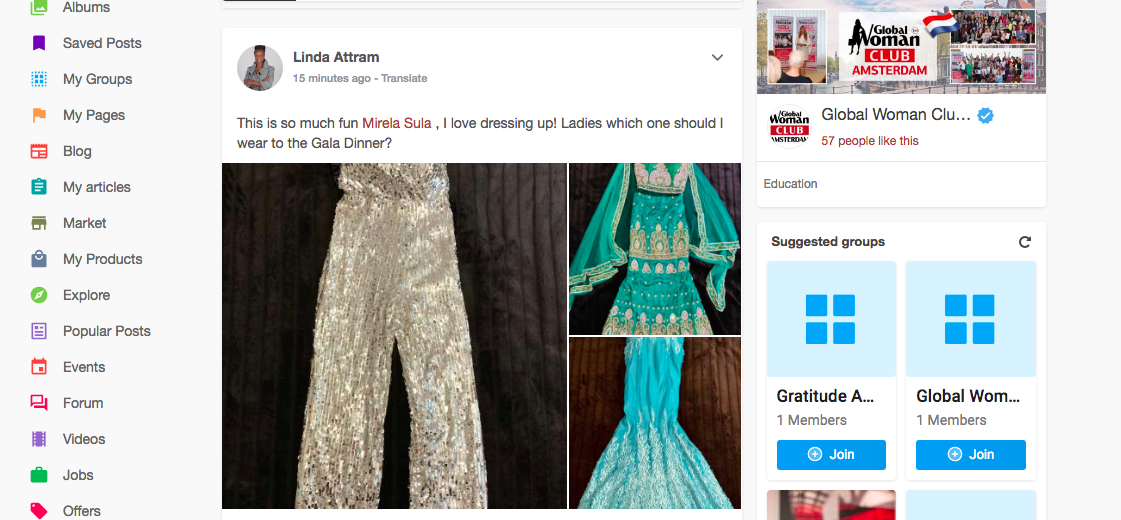 [rml_read_more]
Once they had their dinner they followed these steps.
1️⃣ Posted in the lobby three of their favourite dresses from their wardrobe and ask their friends which dress they like the most? They asked them to vote for the best dress.
2️⃣ Posted a picture of themselve with the dress in the lobby
3️⃣ Posted a picture of themselves having the special dinner that you cooked for the family members ☺
We will select three winners in this challenge.
✔️The 1st place will win a front cover for Global Woman Magazine.
✔️2nd place will win a VIP ticket for the next Global Woman Summit which will be live in London, 6th-8th March. You will also be invited as a special guest at the Gala Dinner Awards 2021 and will come on stage to give an award to one of the winners. You will also be featured in the Business Woman Today Magazine.
✔️3rd place will win a VIP ticket for the next Global Woman Summit which will be live in London, 6th-8th March. You will also be invited as a special guest at the Gala dinner Awards 2021, plus you will be featured in London Business Magazine.
The winners will be selected next week – Make sure you log in the lobby app to be part of this challenge and keep this momentum to be inspired.
Now you may ask who are the winners of the Global Woman Awards 2020?
This is the finale, were we all came together, dressed up and full of energy to celebrate the achievements of these amazing global women.
Global Woman Life Time Achievment Award 
Janet Attwood
Global Man Exceptional Award 
Dr Fab Mancini
Global Woman Entrepreneur Award
Natasha Necati
Global Woman Leadership Award
Elena Tanou
Global Woman Honorary Award
Myrna Tang Yao
Global Man of the Year Award
Kute Blackson
Global Woman Aspirational Award
Eriona Xhaferaj
Global Woman Inspirational Award
Felicia Shakespeare
Global Woman Corporate Award
Cheryle R. Jackson
Global Woman Influencer Award
Ramona Filip
Global Woman Exceptional Award
Linda Attram
Global Woman Raising Star of the Year Award
Kornelia Zegiel
Global Woman Influencer Award
Natasga Grano
Global Woman Motivational Award
Michelle Wyangaard
Global Woman Sustainability Award
Caroline Njiland
Global Woman Business Leader Award
Natasha Waldron
Global Woman Achiever Award
Moa Gürbüzer
Global Woman Motivational Architect Award
Amani Vernescu
Global Woman Excellence Award
Tina Ellis
Global Woman Outstanding Award
Carla Sridevi Cohen
Global Woman Digital Award
Arjodita Mustali
Did you enjoy this article and find it helpful? Why not share it with your social media network below?