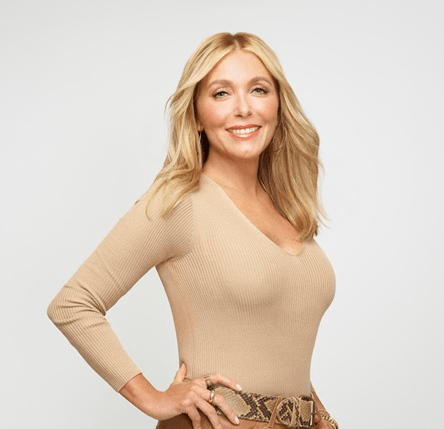 Meet the New Director of Global Woman Club NYC
Dr. Kellyann's journey from a small-scale entrepreneur to a highly successful nine-figure empire is truly inspiring. Her story is marked by a clear vision, well-thought-out strategic choices, and an unwavering commitment to building her brand. Despite doubts and scepticism, she defied all odds and expanded her reach through pioneering TV appearances and best-selling books.
Dr. Kellyann's groundbreaking "Bone Broth Diet" not only debunked sceptics but also highlighted the importance of blending passion with commercial viability in entrepreneurship. Her dedication to wellness is evident in the transformative products she offers, which have empowered countless individuals.
As Director of Global Woman Club NYC, Dr. Kellyann envisions creating a nurturing community that uplifts women entrepreneurs—an approach that aligns perfectly with her holistic perspective on empowerment.
---
Dr. Kellyann, your journey from a small business to a nine-figure empire is incredibly inspiring. Can you share the pivotal moments or strategies that helped you transform your business into such a remarkable success?
I've always had a line of sight. I was very clear about what I was aiming for, which was to build a brand through books, programs, and products, and to begin by selling online and then expand into retail.
I figured out very early on what I was good at. I knew I was good on television, and even though people chimed in and said, "TV doesn't work," I knew it worked for me—so I had enough of an instinct to stick with it. Being one of the main guest experts on Dr. Oz for seven years, working with Good Morning America, and doing lots of local and regional shows for years helped to elevate my business.
I also used my expertise in health and wellness to write multiple books, some of which went on to be New York Times bestsellers which further provided awareness of my business and brand.
I knew there was a point in time where in order to maintain my vision I would need to get investors or strategic partners to take the business where it really needed to go. So, I began my business with the end in mind, knowing that I eventually wanted to build it for a sale or a strategic partnership. And I was ready when that partnership opportunity presented itself with Veyl Ventures.
Your expertise in health and wellness has made you a sought-after contributor to various media outlets. How do you balance your role as a naturopathic physician with your appearances on national TV programs and your own PBS specials?
In the early days, it was a big challenge to treat patients and build toward my ultimate vision at the same time. When I jumped online and started to succeed—especially after the massive response to my first PBS special, 21 Days to a Slimmer, Younger You, and the accompanying book, Dr. Kellyann's Bone Broth Diet—I was in such demand that I knew I had to make a decision about where to focus my energy. That's when I made the choice to focus on DrKellyann.com and the content and products that followed. Although it was scary, it was the right thing to do because although I was no longer helping clients one-on-one, I was able to bring knowledge and products to the masses.
"The Bone Broth Diet" has garnered significant attention and success. Could you tell us about the challenges you faced in introducing bone broth as a powerful healing food and how you overcame those obstacles?
When I first advocated naming my book Dr. Kellyann's Bone Broth Diet, my publisher and publicity team were full of concerns. No one had heard of bone broth. It was the world's best-kept secret. It certainly wasn't mainstream by any stretch of the imagination. So my biggest obstacle was getting people to buy into the concept of something completely "blue ocean"—something that had never been seen, never been talked about. Luckily, I'm stubborn, and my persistence paid off!
As an advocate for female-run businesses, what advice do you have for women aspiring to become successful entrepreneurs in the health and wellness industry or any other field?
Believe in yourself but believe in yourself with guardrails. Make sure that whatever you go out into the world to do, it makes sense on paper as well as in your heart and mind.
I know the common idea is that if you're passionate about something, you should "just go for it." But regardless of your passion, make sure it's something you can monetize and commercialize.
Also, build your fortress – a team of smart people around you who are happy for your successes and prove to be healthy advisors and enthusiasts. This is incredibly impactful when you're building a business.
Finally, don't forget about you. Building is a grind and a hustle, so make sure you take care of yourself along the way. You are your own billboard for success, and you need to feel and look the part — and promote it. Health and wellness within always shine through.
Your ability to connect with a wide audience through your books, TV appearances, and speaking engagements is truly impressive. How do you tailor your health and wellness message to resonate with such diverse audiences?
When something works, it works. If you create something that's visionary, interesting, smart, and (in my case) scientifically supported, and you couple that with great marketing strategies, it's like flypaper for audiences.
Bone broth, for example, appeals to everyone. That's because young people are using it to maintain their looks, athletes are using it to heal joints, and people who are unwell are using it as healing medicine. People who want to lose weight love it because it's the answer to comfortable fasting. Older people love it because it's one of the few things that truly make a difference when looking and feeling good becomes more of a challenge. There's something there for everyone.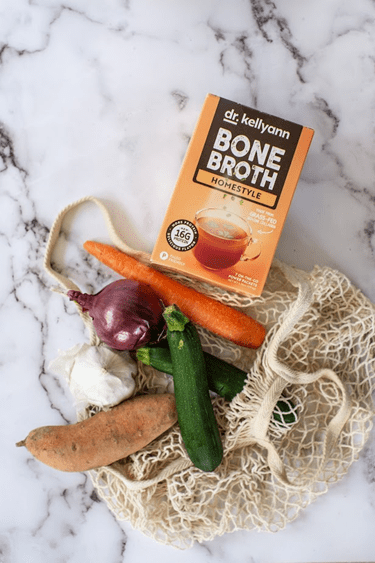 Your innovative work in creating an entirely new food category with bone broth has led to widespread recognition and impact. Could you delve into the science behind bone broth's healing properties and its role in promoting digestive health?
We now know chronic inflammation is the root cause of nearly every major health problem, from obesity to diabetes to heart disease. This inflammation is like a forest fire that never goes out. Over time, it makes you sick and packs pounds on your belly.
Bone broth is rich in soothing gelatin and other nutrients that coat and heal the gut and extinguish chronic inflammation. This allows the body to heal and the extra pounds to fall off. Bone broth also has an important amino acid called glutamine which has been shown to seal any tears that have formed in the gut lining. Bone broth is also hydrating, and hydration is vital for digestion.
Your product line, including bone broths, dietary supplements, collagen shakes, and fiber bars, offers a comprehensive approach to wellness. How do you ensure that your products align with your philosophy and contribute to the well-being of your customers?
I'm very involved in my company and always will be. I constantly take part in innovation and strategy calls and I'm in close touch with teams in marketing, PR, production, guest experience as well as the creative department. My fingerprints are pretty much all over everything. I also have a team of people who are highly educated in everything from food science to research to nutrition that work to ensure the products support premium nutrition and real need states.
I also make sure my ingredients are the highest quality. In particular, I like to add a "hero" ingredient—a functional ingredient that's often rare or hard to come by—to make products like my broth unique and effective.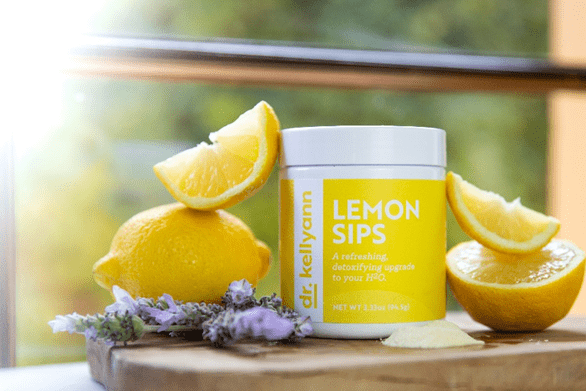 From reducing belly fat to promoting digestive comfort, your work has helped countless individuals achieve better health. Can you share some real-life success stories that stand out to you as particularly rewarding or impactful?
I love to talk about Kristen Sellas, who lost over 100 pounds and landed herself on the cover of Woman's World magazine by following my principles and using my DKA products. I'm incredibly proud of Kristen and all the other women who struggled so hard before they found my program and changed their lives.
I personally have hundreds of thousands of transformations under my belt, and I consider myself a transformation expert. We also have a large private Facebook community of people who are "DKA-every-dayers." It's a wonderful community of empowerment and transformation.
With a strong presence on social media and a significant website following, how do you utilize these platforms to engage and educate your audience about the importance of adopting a healthier lifestyle?
My strategic marketing approach involves constantly providing top-tier content in the form of videos, emails, and social media content. Our goal is to educate people, teaching them not just the value of a product but also how to optimize its benefits. In addition, I keep a very strong "through line" in everything we do, making sure there is continuity in our message.
Your journey from working with a few hundred patients to impacting millions worldwide is remarkable. What personal qualities or guiding principles have helped you navigate this transition and continue making a positive difference in people's lives?
While this has been a wonderful journey, it hasn't been an easy one—so I'm fortunate that I'm extremely resilient and have a very high tolerance for pressure. I have an innate ability to weather anything. To me, failure is not an option because my message is too important.
As the new Director of Global Woman Club NYC, you're stepping into a leadership role within a prestigious organization. Could you share your vision for this role and how you plan to contribute to the empowerment and growth of women entrepreneurs in New York City?
My vision is to create something that I always wished I had while I was building and growing my own company: a community of likeminded people with strong character and big hearts. I want to create a community where women can bounce ideas off each other with no fears or judgment. This will be a place where women can come and lift each other up. Here, we will discuss business development, business strategy, personal development, financial development, and spiritual development. I aim to give women access to people that they would not normally have had in their circle that will help them achieve whatever they wish to achieve. Together we will raise and elevate this community and bring it to new heights.
Health and wellness are a big passion of mine, and what we put out into the world, our physical print out, is a manifestation of our mental, physical, and spiritual well-being. As we all go through this transformation together, I want to make sure everyone feels safe, loved, and important.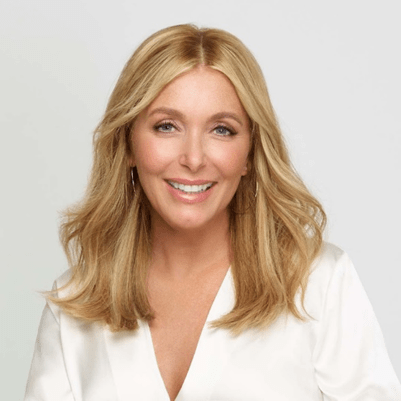 Did you enjoy this article and find it helpful? Why not share it with your social media network below?