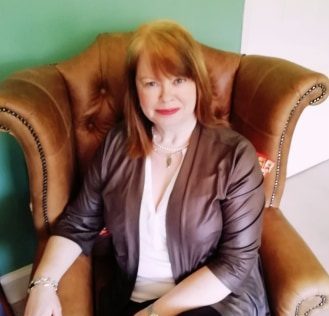 Margaret McLaren: From Representing the UK Government To Life as a Therapist
By Sujany Baleswaran
After working for the UK Government for 14 years, representing the UK at various consultations and events, Margaret McLaren finally made the career transition into the world of psychology. In the last few years, we have seen a growing interest in mindfulness and self-help, with the launch of new platforms for meditation, online therapy resources, habit trackers and self-help books. However, Margaret's interest in self-help has spanned over twenty-five years, and in the last seven years, she has become a qualified Cognitive Behavioural Therapist, helping women with their self-esteem, personal growth and their healing journey.
Your interest in self-help and psychology has spanned over twenty-five years. What initially sparked this interest, and how did it develop from there?
I have always been interested and involved in self-improvement. I grew up in the predominantly working-class west coast of Scotland, where new age philosophies were not warmly embraced when I was growing up in the nineteen seventies and eighties. However, I was fortunate to have family role models around me who were creative and well-read and encouraged me to think out of the box. My grandfather was a musician and ran a dance band in the 1940s, and the next generation was very successful in business and education. My dad's brother, who is no longer with us, always inspired me to read, use my talents, express myself through my creativity and follow my dreams. He could see a creative spark and tell me that I had all the elements to be successful in life. He was the first person that I knew who had lessons in the Alexander Technique, which is a skill for self-development that allows you to work with teachers to help you to change long-standing habits that cause unnecessary tension in everything you do. I started lessons in my late teens and have dipped in a few times for a refresher. The Technique helped me at the time to boost my confidence, be more in the moment and improve my posture. Looking back now with my psychology experience, there was an extraordinarily strong mindfulness element to the Technique, so in fact, I have been practising the art of attention training for around thirty-five years.
However, as I explain in more detail in my chapter, it was when I was diagnosed with a rare, life-threatening condition at the age of thirty, that I was faced with having to deal with a change to my life path. Doctors could not guarantee that I would recover. At that point, the older and wiser relations, my friends, the Catholic church did their best to support me. However, I realised that I was on my own with my fight for life. I decided to learn as much as possible about the power of our minds to help me in my deepest, darkest moments when I felt alone. I was able to learn techniques to focus on healing, to help me conquer the seemingly impossible challenges I was facing. I devoured self-help and psychology-based literature, starting with Joseph Murphy's, The Power of Your Subconscious Mind. In line with Murphy's philosophy, I learned about how the mind works and how we can use techniques to influence the subconscious mind coupled with visualisation to focus on the intended result. I also meditated daily and devised a prayer method focussing on perfect health. I have kept up the reading since then: Murphy's works, Louise Hay for a focus on self-love, Wayne Dyer, Deepak Chopra, Tony Robbins, Jack Canfield, Norman Vincent Peale Dr, Joe Dispenza and many more.
You mentioned that your knowledge in this area and the application of techniques have helped you overcome various challenges in life. Can you tell us more about this and the positive change it has brought to your life?
I have learned that adversity can make you stronger. For example, after recovering from my first major health hurdle, I was inspired to use my learning to help others to heal and wrote a guide to help others. I joined two other women, and we formed a support group attending seminars and events focused on self-help and empowering women. Together we produced written material and sold our products to gift shops. The guide included an introduction about my story and daily affirmations. Although not successful in a monetary way, this was a very cathartic experience that ran its course.
My growing knowledge in self-help and psychology has been a personal journey of reflection and learning. I have proved to myself, first and foremost, that even though I have experienced major health and other life challenges, I have been able to devise a personal action plan to get my life back on track. I have also used my learning and creative outlets such as writing and singing to help me release deep-rooted emotions and have shared my knowledge to influence and help others in crisis at different points in my life. (One of my main interests is music/singing, and I trained with three different voice coaches over twelve years or so, at an earlier point in my life).
I have also taken risks in my career by believing in myself and my ability to make a success of working remotely in the London Whitehall environment when others were reluctant to leave their more local nine to five comfort zones. I have studied whilst working to obtain two separate degree-level qualifications, eventually making the major transition to the world of psychology in my late forties. I have done all of this even after facing several major health and personal significant setbacks, which were devastating to me at the time. You can read more details about my struggles and how I overcame them in my chapter.
Can you tell us more about your career and professional background?
I began my work life in Glasgow as a civil servant in various departments. Very quickly, whilst working with lawyers in the Employment Law environment, I realised that I wanted more out of life, so I took on an Open University degree that was mostly literature-based. I thought about using my degree to teach, but an unusual job opportunity came up. It was a new idea within the government, to recruit people from around the country and train them in project management and deploy them to projects. I was issued with a laptop and worked from home with regular trips to the Whitehall London base. I loved the multi-cultural energy in London and was well suited to the fast-paced, dynamic work and social environment. I gained excellent professional communications experience working with the top people in the country.
Very soon, I was recruited into a full-time position in the Dept. for Energy, in the communications team. This was an exciting environment, and soon I took on a lead role as a senior official, which included speech writing and organising Ministerial events. It involved a lot of travel in the UK and Europe, representing the UK Government at consultations and events. I worked in this environment for 14 years or so, really thriving in the communications roles and meeting key players at the Ministerial level. However, eventually, Whitehall life demanded that I move to London to get the promotion, and this was not possible due to personal circumstances. In 2014 I was looking for alternatives, and I took a course that led me to take on a part-time qualification as a trainee Cognitive Behavioural Therapist (CBT). Whilst handling a full-time job, I was now studying on weekends and doing a placement in a therapy centre. I qualified as a CBT and made the transition, and have now been working with clients for over seven years. More recently, I have been working for NHS England in several locations whilst also having my private practice and developing writing and singing projects.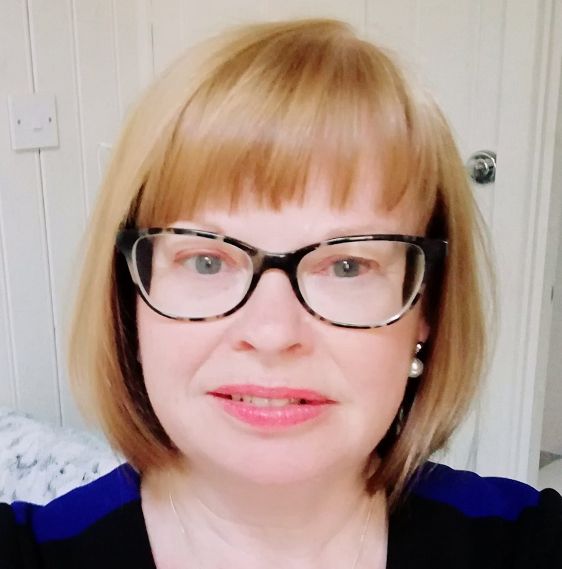 In your opinion, what are the biggest obstacles that stand in the way of a woman's happiness and success?
My experience as a therapist where I have worked with a few hundred women at a deep level to uncover why they have low confidence and low mood is that often they are living a life where they put others first so much that they can lose a sense of self. This can mean that they feel like they are taken for granted, and resentments can build in their close relationships. When they learn to be more reflective, gain self-awareness, gradually they can challenge old unhelpful ways of being and doing and start to carve out some quality time for themselves. Taking small steps and using techniques such as coping statements to remind themselves that they are doing their best helps tip the balance, to think and act from a healthier and balanced perspective.
Also, in my experience, women worry about others' perceptions of them, parents, spouses, friends, work colleagues, which can become quite detrimental, sometimes taking comments very personally and allowing the words to get under their skin. Often people want to avoid standing out and even step back into the wings of life. I work with people to help them to regain a sense of self, come back to the truth of who they are and accept themselves.
I have learned to have healthy boundaries in place, speak to those who really know me and gain their support. And joining the Global Woman community provides a unique, supportive environment for personal and professional growth. For me, there has been a great power in knowing that something about a person can trigger negative feelings in others, and it could come from their previous experiences and turn into anger or jealousy. But, allowing yourself to shrink from being your true self is not the answer.
What is one piece of advice you would give women trying to find their voice and build self-esteem?
Without any hesitation, I would say to work at being more self-compassionate. So many of my clients have a lot on their plates in our fast-paced world of today – family responsibilities, jobs, home life, and they compare themselves to others, often concluding that they are lacking in some way. Perfectionist traits can mean that people set themselves unrealistic standards. Interestingly, research has shown that self-compassion is strongly linked to our mental health and well-being. Studies have found that those who are more compassionate towards themselves tend to have fewer mental health problems, such as depression, anxiety, worry and stress, and therefore have a better quality of life. Research has also shown that when we are compassionate, we are better at achieving goals, working at correcting mistakes, and seeing ourselves in a better light.
So, how do we develop self-compassion? As stated in the self-help guide I have written on self-esteem, we can use a range of tools to slow ourselves down and get into a soothing mode to calm our body and mind. Creating daily routines help us gain discipline. Slow breathing techniques help to achieve this calming state. (Check with a doctor beforehand if there are any medical issues or concerns). We can also increase awareness of when we are struggling and when our mind goes into unhelpful self-critical thinking deliberately redirect our attention to more self-compassionate ideas. We can use mindfulness-based attention retraining exercises to help us achieve this. There is a myriad of different resources to learn these techniques, including YouTube, classes and groups.
What inspired you to participate in this book project, and how has the book project experience been for you?
Joining the Global Woman Club and attending the Summit this year inspired me to participate in the book project. I have found the writing process very freeing and empowering. Telling my story about how I have tapped into inner resources to deal with life's challenges has really helped me to reflect on my achievements, strengths and how much I have been able to heal along the way. I believe that I am still here on the planet for a reason, and my journey has led me to my true passions in life. I choose to continue to tap into my inner powers through meditation and reflection. I choose to live with hope, purpose, energy, spirituality and commitment to my work. I choose to express myself and help individuals heal and identify their voice, all of which is in line with Mirela Sula's vision for women globally.
Most significantly, the strands of life are coming together for me now, as a woman in my fifties, I believe this is my time to shine as a global woman and individual. Taking a day at a time, I continue to write and have clear goals in place for developing projects as an author. My work in Government helps me produce succinct and clear mental health guides, and my natural creativity also lends itself to a powerful creative flow (written and musically).
Did you enjoy this article and find it helpful? Why not share it with your social media network below?