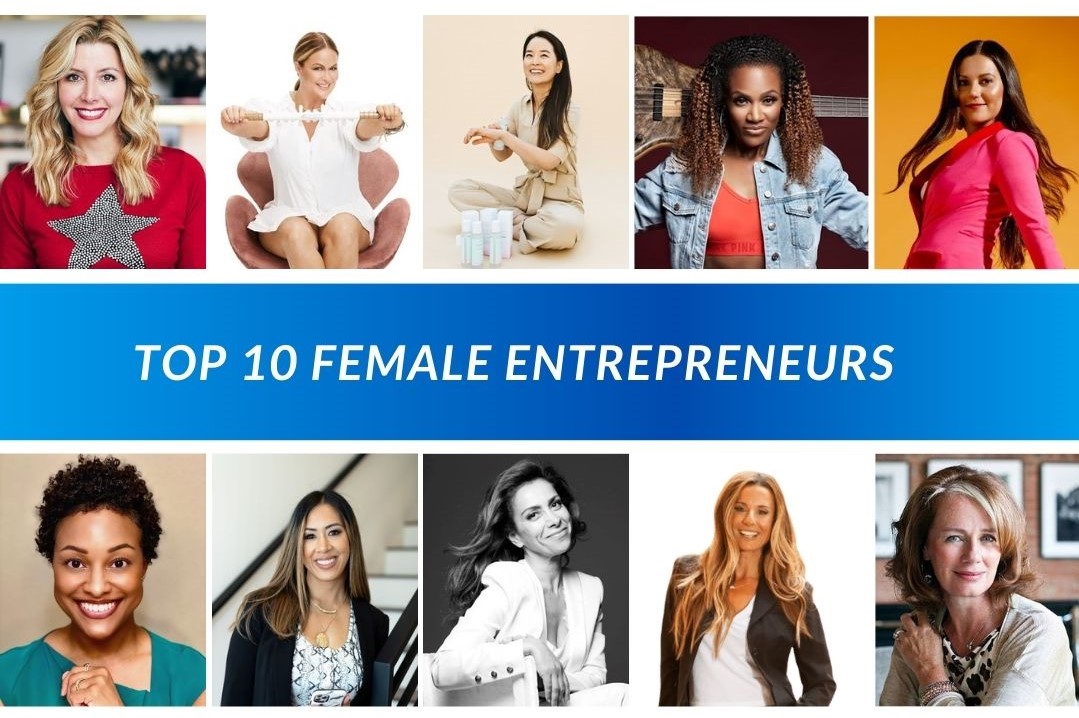 Top 10 Female Entrepreneurs Guiding Us Into A Better 2022
Discover how the women of our world are guiding us into a better and brighter future one innovation at a time.
The global pandemic, which began back in March of 2020, has brought about a number of curious societal developments.
Some developments were relatively easy to predict, such as the growth of the clorox company as billions continue to use antibacterial products like they're going out of style.
Other developments were a little trickier to predict, such as the massive demand for lumber. Who would have thought that the spread of a virus would directly correlate with a surge in home improvement projects? Very few.
One trend that has arisen during this time is both curious and phenomenal, and this is the rise of the first time female entrepreneur.
A recent analysis of printed and branded material found that 78% of orders were placed by women, with 90% of these orders requesting design assistance. This shares that for every four people launching a new entrepreneurial venture, three of them are women.
What a glorious time this is for women in business!
To highlight the power of female entrepreneurship, we've cast a spotlight onto 10 powerhouse females who have taken their ideas and grown them into industry leading products, services, and successes.
Discover below how these 10 titans are guiding us into a better 2022.
Sara Blakely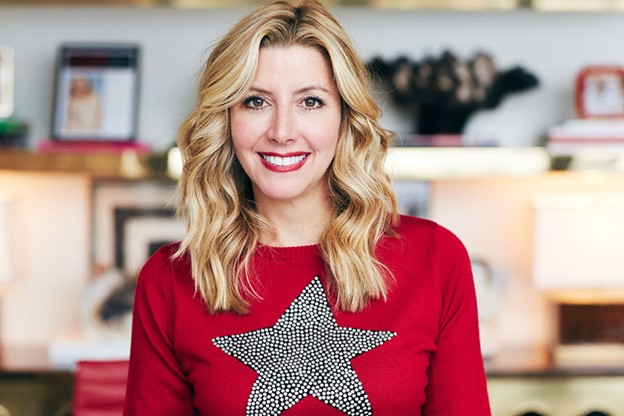 Having built an empire off making women feel great about themselves and their bodies, Sara Blakely is known across the globe as the founder of SPANX, the worlds #1 shapewear line. The genius for the design was inspired in 1998 when Sara was getting ready for a party only to realize she lacked the proper undergarments to make her white pants appear smooth and flawless. In a last minute attempt to keep everything tucked in, the entrepreneur in the making snipped the feet of a pair of control top pantyhose, and the concept for SPANX was officially born!
Fast forward to today, and SPANX products are sold out of department stores from Barney's, to Bloomingdales to the Bay, while also dominating the eCommerce market with record breaking sales. Sara's ability to take a simple idea and pivot it into an entire empire is why she continues to inspire and guide us into a future rich with possibilities.
Discover Sara Blakely's secrets for success, both in business and in vogue.
Ashley Black
Founder of the FasciaBlaster® & Bestselling Author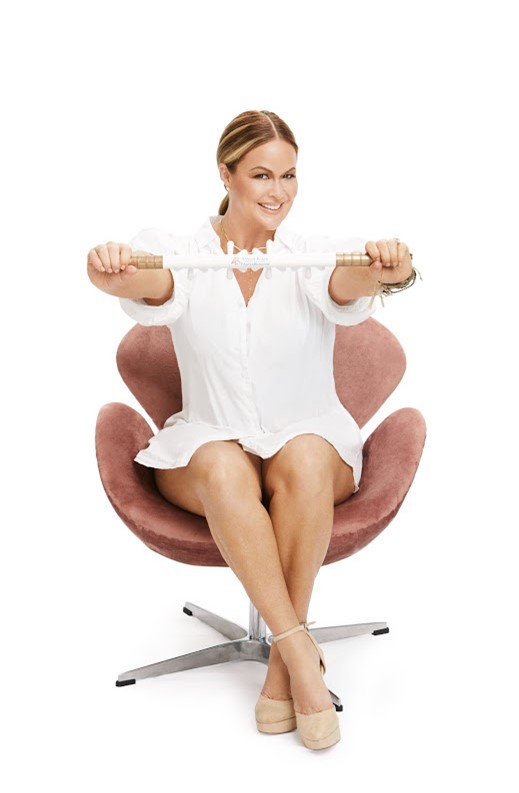 Ashley Black is the female powerhouse behind one of the most revolutionary health and wellness brands in the world. As the founder of the FasciaBlaster®, Ashley's empire of products is helping millions of clients solve health problems by regenerating constricting fibers and sheets of connective tissue known as fascia which surrounds every organ, joint, muscle, and system of the body. Not only do her devices help people regain their quality of life, they've been proven to cure cellulite!
Having suffered physical ailments that led to a near-death experience, Ashley's passion for understanding the fascia system of the body was directly inspired by a determination to cure her own health. Today, this passion has turned her into one of the world's leading fascia experts. Professional athletes, entertainers, celebrities, and people across the globe trust her and her products to bring their bodies back to optimal functionality.
Discover how you can step into 2022 in a body built to withstand and overcome all life has to throw at it with Ashley Black's FasciaBlaster®!
Minji Cho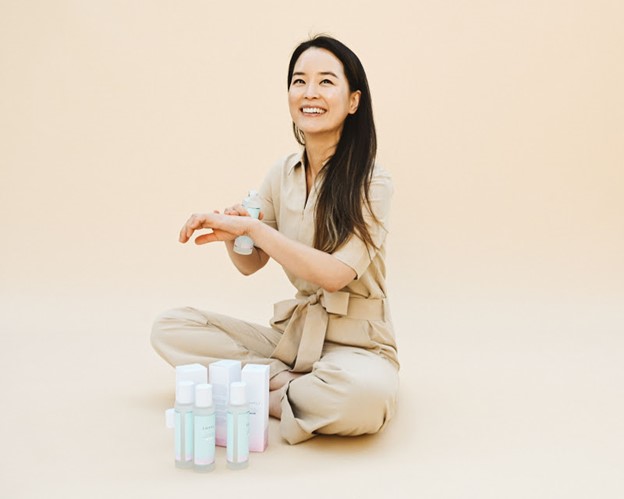 Minji Cho is taking skincare into the future with the launch of Soffli, the first-ever skincare company donating 100% of profits to charity. Founded in 2020, Soffli products are simply made with 15 ingredients or less, providing a clean and effective skincare routine. Driven by purpose over profit, Minji built Soffli to promote philanthropic pursuits that benefit society rather than a bottom line. The dermatologist-approved product line-up creates a rewarding experience for consumers who know that not only are they treating their skin with love, but they are giving back to the community in the process.
For Minji, the choice to pursue entrepreneurship was one fueled by a desire to create the change she wished to see in the world. As a lawyer, yoga instructor, and community builder, Minji's ability to excel in any industry is unparalleled, and her work with Soffli is echoing the same success.
Discover how Minji is creating the future of philanthropic skincare with Soffli.
Tiffany Lloyd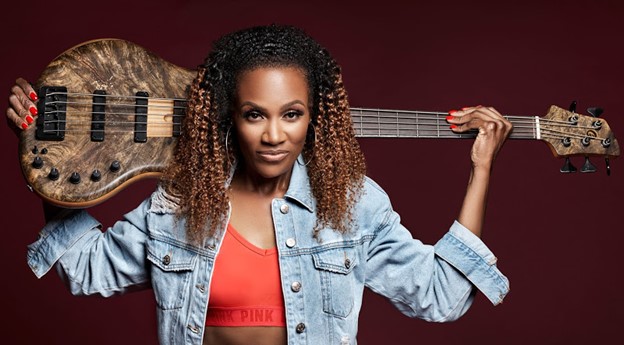 As one of the industry's top bass performers, Tiffany Lloyd is known across the globe for her instrumental mastery. Having founded TiffsBass in 2011, the artist, entrepreneur, creator, director, performer, and songwriter has pivoted her passions into a profitable and purposeful business. Tiffany's fans experience the promotion of love and positivity through her performances, developing a heightened sense of awareness for the messages her music communicates.
In saying that, "I always felt like I didn't choose bass guitar, but rather bass chose me," Tiffany shares a powerful example to the many who look up to her: that sometimes life presents opportunities that don't align with our plans but choosing to embrace them can create beauty. Today, the bass-playing boss has grown her business from a passion project to a successful entertainment business.
Discover the powerful example Tiffany is providing to female entrepreneurs across the globe.
Brooke Lowry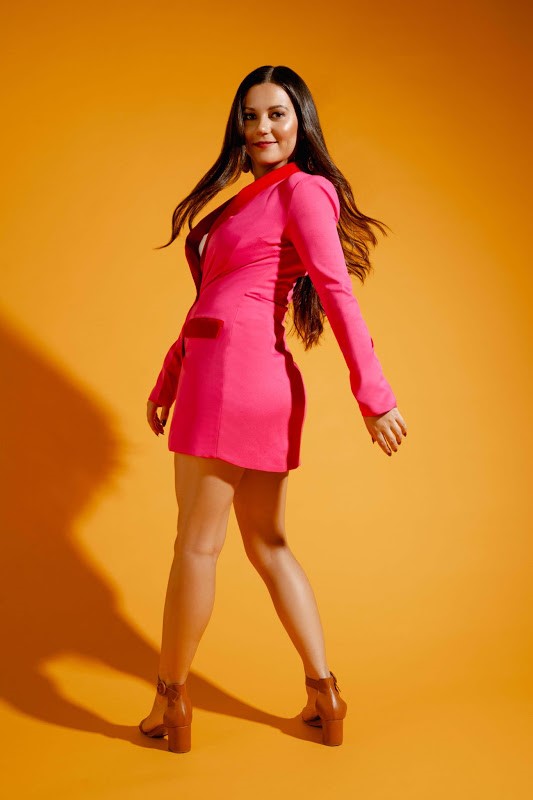 They often say the best way to realize your goals is to write them down. Though this advice is wonderful, oftentimes these goals are written on the backs of napkins, scraps of paper, and other places that seem to create a black hole of goals you forget to track down let alone accomplish. Brooke Lowry, the founder and CEO of Goalie, is correcting this fatal flaw with her app that allows users to record, track, and ultimately reach their goals.
The Auckland-born entrepreneur went from being a broke college student to a senior product owner within the span of 8-years, checking off her goals one by one. Through Goalie, she provides users the opportunity to stay accountable to their goals regardless of how big they might be, sharing with them the resources, prompts, and accountability necessary to help them tally up their checkmarks.
You can follow her journey with Goalie on Instagram @brookelowryofficial
For more information on Goalie, check out www.goalietheapp.com
Grace Brown
Founder and CEO of Momentum Mindset Mastery, LLC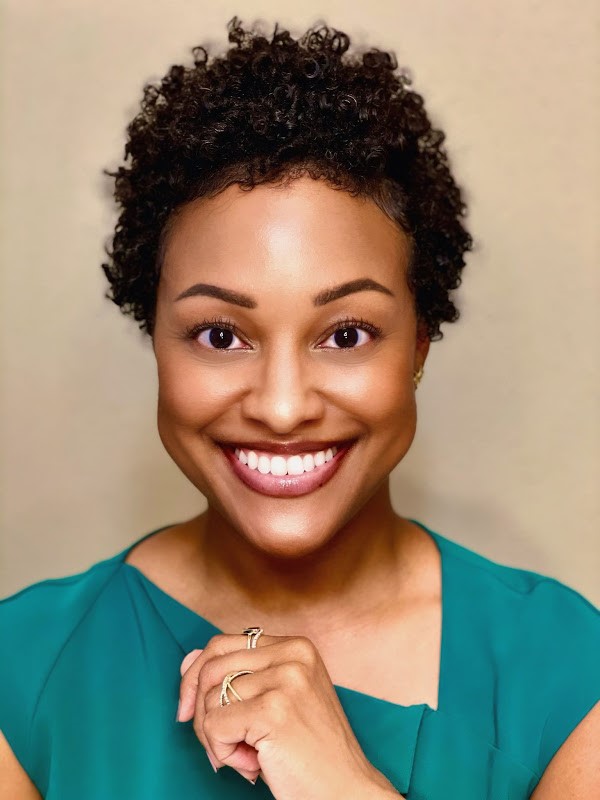 Grace Brown is helping women around the world rediscover their lives through Momentum Mindset Mastery, LLC. The powerful entrepreneur founded her company in 2021 after she realized she possessed the ability to guide women through life's grievances and ruts. Having lost her only child to suicide, Grace was all too familiar with how dark the world can get when you find yourself "stuck" in a stage that you can't seem to overcome. Her grief forced her to dig deep, discovering true freedom with mindset mastery.
Today, she helps women take the steps they need to once again hit their stride following a period of stagnance brought on by loss, divorce, the disappearance of identity, and the many other pits that life can sometimes drop us in. Her work has helped her clients discover a renewed sense of passion for life, love, careers, and much more.
Discover how Grace Brown is the entrepreneur guiding women into 2022 by providing them with the steps they need to take to walk out of any rut they might be in.
Raquel Quinet
Founder and CEO of Raquel Quinet Coaching and Consulting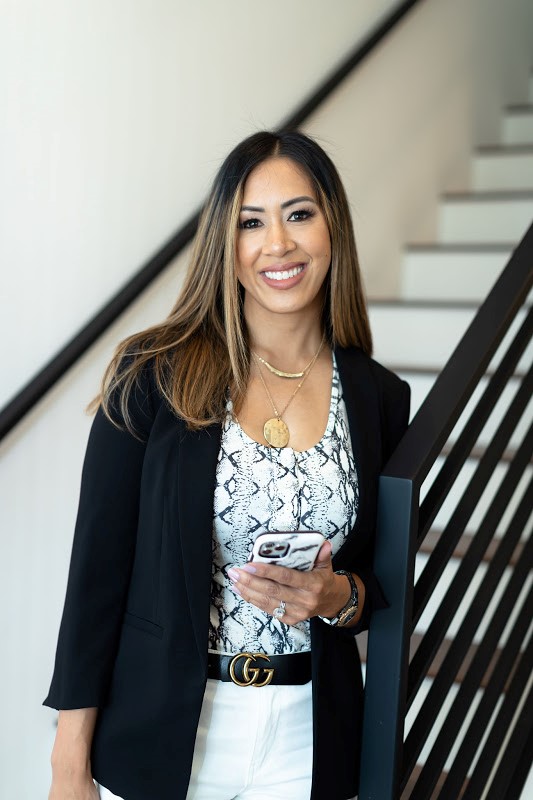 We have all heard the phrase "what got you here won't get you there"… but serial entrepreneur and coach to top business owners, Raquel Quinet, believes in a much more powerful variation of that statement. She believes that "WHO got you here won't get you there."
Inspired by an innate desire to help people, Raquel founded her coaching and consulting business amidst the chaos of the COVID19 pandemic. Having built, grown, and scaled multiple businesses to key benchmarks of success, Raquel learned and honed her skills in the trenches of the real estate industry, tech start-ups as well as corporate leadership positions and now she is delivering her "profitable" playbooks to her clients. Raquel's playbooks help entrepreneurs and business owners unlock the best in themselves while still driving stellar business results.
For those seeking guidance on how to put plans into action, Raquel Quinet is the female powerhouse leading the charge. Discover her proven solutions today.
Karen Ruimy
Spiritual Healer, Author, Performing Artist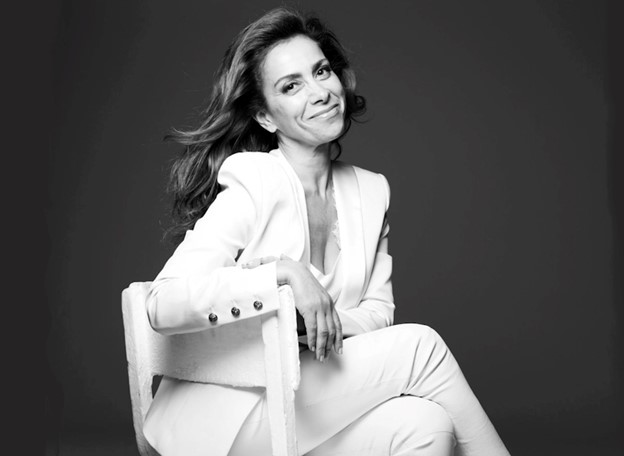 Karen Ruimy is the female entrepreneur guiding us to discover our inner selves. Through a deep understanding of the spiritual journey and healing process, Karen has spent years learning what it takes for us to uncover fulfillment and joy in life. Her research, writing, and internal reflection led to the ultimate discovery that our ability to connect, heal, and express our inner self will allow us to live life to the fullest.
Before focusing her professional pursuits on spiritual healing, Karen worked as a senior executive in the world of Paris finance. Though she excelled at and loved the work she did, it didn't provide the fulfillment she desired. This encouraged her to take a step back, reflect, and write. Two published books and a successful career of professional flamenco dancing and song performing later, Karen has discovered both alignment and fulfillment in her life. Today, Karen guides others to embark on a similar journey that will lead them to self-discovery.
Enroll in Karen's courses today and uncover, heal, and express your inner self today.
Jennifer Cohen
Entrepreneur, Author, Performance Coach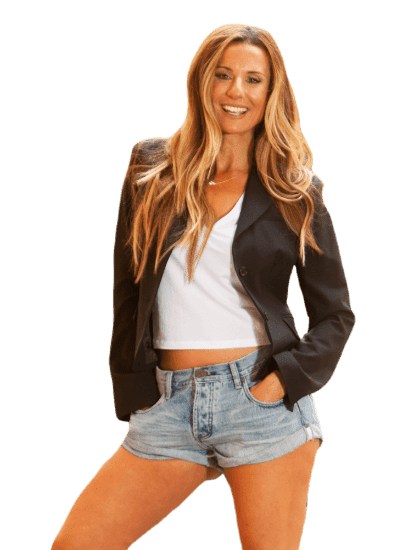 Jennifer Cohen, more famously known as the Queen of Fitness is also the powerhouse woman behind "Suprema Fitness". Suprema is a management and advisory agency that partners with both emerging and global brands in the wellness and lifestyle space. More than an entrepreneur, she has been a top performance coach to many C-suite executives and athletes, hosts a successful podcast called Habits & Hustle that regularly ranks on iTunes and is known as the "secret weapon" to brands cutting through the noise and taking their company to the next level.
Jennifer was recently featured in Forbes where she shared her insight on what it takes to be successful and 10x your business. In addition, she recently took the stage as a TED speaker where her talk titled " The Secret to Getting Anything You Want" went viral with 3 million views to date. Jennifer recently started an investment vertical to her business where she is investing in brands that she believes in and who she has built a strategic alliance with. Some of the brands to date are www.hyperice.com and https://shop.getblk.com
Jennifer is a walking example of what it means to live her mantra , "Chase What You Want, Don't take what you Can Get." Her 2 essential ingredients to success; Firstly, Surround yourself with other successful people. There's a famous saying, Cohen says, "show me your friends and I will show you your future". Secondly, Stop Thinking and Start Acting.
Arlene Dickinson
Dragon, Entrepreneur, Partner, Mother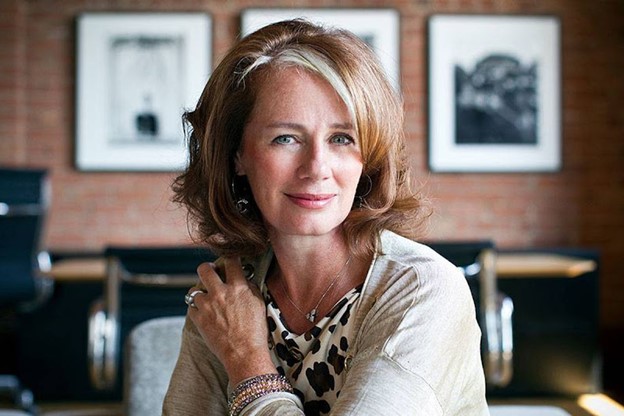 Recognized by many for her role as a Dragon/Venture Capitalist on CBC's popular television series, Dragons Den, Arlene Dickinson has been in the limelight for 12 seasons and counting thanks to her quick wit, insight, and unparalleled ability to spot a diamond in the rough. But before she inhabited the den where dreams go to soar (and sometimes be put to a much needed rest), Arlene honed her industry credibility as the founding partner of Venture Play (formerly Venture Communications Ltd.), a reputable marketing firm which she helped grow from nothing into the behemoth it is today.
With offices across Canada, Venture Play represents top-tier clients in a variety of industries, from food to tourism to banking. As an advocate for hard work, determination, and ingenuity in the face of adversity, Arlene continues to guide worthy entrepreneurial ventures into the spotlight of success.
Discover how Arlene Dickinson is guiding us, and the businesses she sources and supports, into a better and brighter 2022 today!
Did you enjoy this article and find it helpful? Why not share it with your social media network below?