Lynn Crilly: Battle with Mental Illness, Arrive with Hope, Leave with Strength
By Sujany Baleswaran
When her daughter Samantha was diagnosed with anorexia nervosa and OCD at the start of her teenage years, Lynn Crilly saw her family fall apart, witnessing her daughter disappear before her eyes. Watching the conventional routes fail their daughter, exploring every avenue out there, Lynn approached the situation beyond the illness, dedicating her time, solely with her daughter, no longer seeing her through the lens of her illness. Years later, with dedication, determination and many tears shed, and with the unconditional support from close family, friends, GP and their school, Lynn's beautiful girl is now in recovery. With her newfound knowledge, personal experience and most of all passion and love; Lynn has taken her experience to pursue a life as a counsellor, helping people suffering from anxiety, OCD, eating disorders, depression, self-harm and low self-esteem. 
We cannot control the challenges and misfortunes that come our way, but we can control how we deal with them and how we allow them to affect our relationships with those around us.
You first started your career in counselling when your daughter suffered from Anorexia Nervosa and OCD at the age of 13. That must have been a challenging time, not just for your daughter but for you as well. What was going through your mind in those first moments?
Anyone looking at us 17 years ago would have assumed we were a perfectly 'normal' family: my husband Kevin and I and our beautiful twin daughters, Charlotte and Samantha, seemed to have everything anyone could possibly wish for and more. We were in a good place in our lives, glued together by the strong foundations of our marriage and two happy, healthy girls. Of course, we had our ups and downs like most couples, and life threw challenges our way, but we always worked together to overcome them and move forward, trying carefully to balance our scaffolding business and family life, just like any other working parents. We were doing okay…. or so we thought.
Our picture-perfect little world fell apart when Samantha was diagnosed with the early stages of anorexia nervosa and OCD at the start of her teenage years. Now, with the diagnosis of anorexia and OCD, we were equally and naively unaware of the condition or the precise help and treatment needed for our lovely daughter. We watched her spiral quickly out of control and into the grip of something which affected each of us individually and our family as a whole. I had no idea how to deal with eating disorders and OCD at that time, but my husband and I believed that if we entrusted Samantha's health to the 'system' she would get better. Having experienced every emotion, thought and feeling possible from being scared, feeling helpless, frustrated and sad, as I watched this invisible unwanted intruder that had unpacked psychological baggage inside my daughter mind causing her internal chaos and torment, I never dreamt that I would not be able to find the right help for her and I would have to go to the lengths I have to get her better.
What did the first steps of your counselling journey look like? Do you remember the exact moment you decided to pursue this path?
Sometime into Samantha's recovery, I was contacted by the mother of a seventeen-year-old girl who was suffering from an eating disorder. She asked me if I could help them as they were finding, as we had, that none of the conventional routes were making any difference. Encouraged by my husband, I approached their situation just as I had Samantha's, looking beyond her illness to the person within and giving them the unconditional and non-judgemental support that I realised from our experience had been so beneficial. Having been able to help her and her family successfully, I made the decision to build my own counselling practice based on everything I had read, learnt and experienced from our own journey with Samantha. I then went on to do some studying of my own, including training as a Master of NLP (Neuro-linguistic Programming) and as a Psy-Tap Practitioner. I was keen to work with other sufferers and their families, giving them the unreserved support and complete lack of judgment that my own experience had taught me was both vital and necessary. I tentatively opened my doors to people from all walks of life. My little successes were never shouted from the rooftops, but from then on, people seemed to find me through recommendations and word of mouth. I am now contacted on a daily basis by frantic and frightened parents, carers and siblings from all over the world, all of whom have concerns about loved ones, some as young as eight years old, most just wanting to talk to me desperate for a glimmer of hope. I now help people suffering from anxiety, OCD, eating disorders, depression, self-harm and low self-esteem.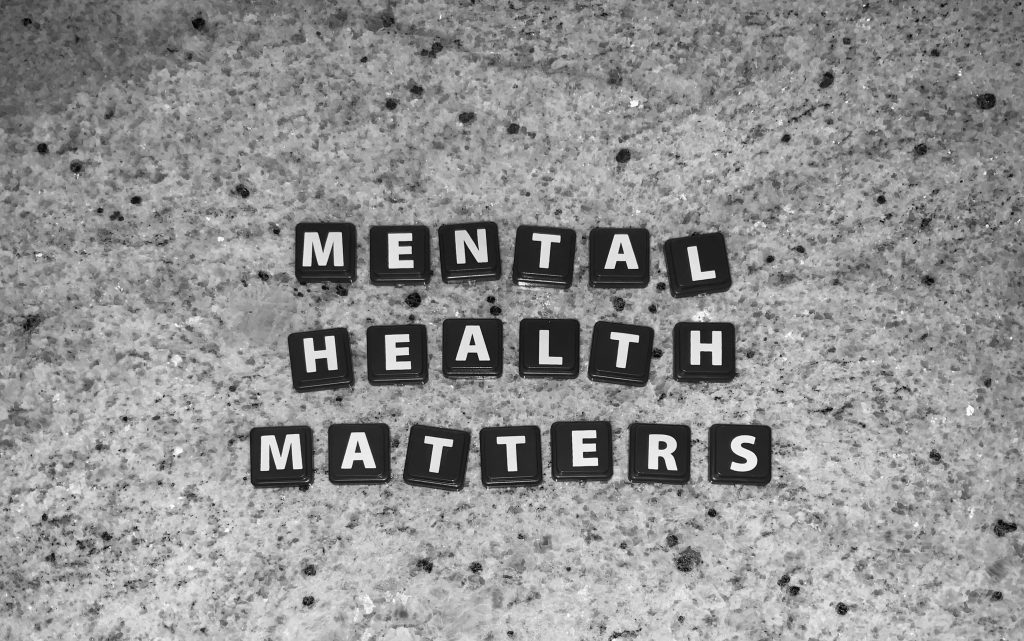 You explored every avenue and source of help, but they were not right for my daughter. How does your counselling differ from the others?
The way I interact with my clients may seem a little unorthodox to some, however, I feel it is important to get to know the person as a whole rather than just seeing them through the lens of their illness and working alongside the family rather than just the sufferer helps to build a united front against the illness. No two people who enter my office are ever the same, and they all experience the issues in a way that is unique to them; hence the way I approach the treatment is unique to each client. I am learning about each individual case as it naturally unfolds so I can give as much time and attention as we need, both in and outside our sessions, to build a mutual trust within our relationship, which enables me to be one step ahead of the illness, in turn facilitating a quicker and more effective recovery for all concerned. The atmosphere tends to be much less intense than the traditional image of the patient-therapist relationship and can at times even be fun!
I have certainly learnt a lot from working with people in this way, and I focus on maintaining a positive environment, so from the minute they walk in, they feel comfortable and at ease from the very start. They know they can get better, and they are in control of their own recovery. I also respond on an emotional level rather than a clinical one to the things they tell me. I do not always get it right and I do not pretend to, sometimes on the odd occasion there may be the need for additional assistance and input from other avenues, but my practical and down-to-earth approach has earned me the endearing handle of 'Fairy Godmother'! So here I am, many years later – If you had told me over ten years ago that I would be doing what I am doing today, I would not have believed you! Nor could I have foreseen that our future as a family would be so much healthier and happier – our dynamics have changed in a way I did not think was possible. During these rewarding years, I have had the privilege of working with some wonderful people and their families, each and every one of them unique. My clients have said that they find my practical and down-to-earth approach really refreshing and even compared me to the therapist in the film The Kings Speech on more than one occasion! His methods were unconventional and unorthodox – but they got results. I never expected my practice to expand to the scale it has, but through this, I have been able to share my ever-growing knowledge of all kinds of mental illness and help clients to find the best route towards recovery, not just for the sufferer but for those close to them.
What inspired you to write your books?
My ever-increasing client list highlighted just how little emotional support or real empathy there was available for the carers, friends, and families of those suffering from mental illness and having had first-hand experience of the destruction it can cause within the family unit I felt compelled to write my first book (Hope with Eating Disorders, published in 2012). I was keen to share what I had learnt from our journey with Samantha in the hope that it would bring some guidance, comfort, strength, and hope to others. Outwardly it was impossible to identify families who were going through similar experiences, yet when I spoke openly about what we had experienced within our family, I learnt that most people I knew were struggling with something behind closed doors. It was then I realised how widespread issues like self-harm, anxiety, depression, OCD and eating disorders are and how confusing the wealth of information available on these subjects can be to the reader. I then went on to write Hope with OCD, Hope with Eating Disorder 2nd Edition, Hope with Depression and Hope with Anxiety, all now being sold around the world.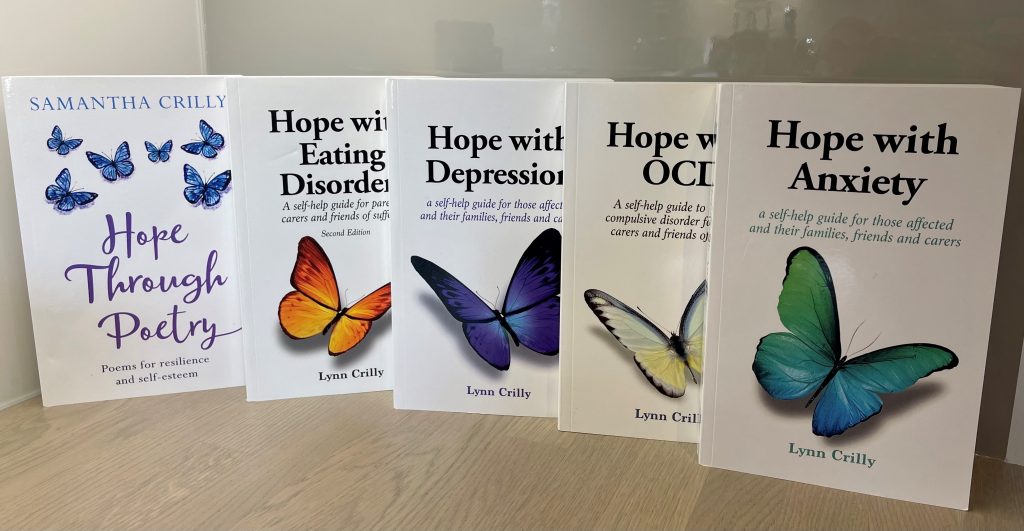 Mental health conditions are increasing worldwide – there's been a 13% rise in mental health conditions and substance use disorders in the last decade. Why do you think this is? What can society do as a whole to help those suffering from mental illness?
Modern everyday life can be incredibly stressful. Every generation that has ever existed and evolved have probably said the same thing, however, that does not make it any less true. Today, the expectations of how family and personal life should be, have been completely transformed from how they were even thirty or forty years ago.
The planet is forever changing, technology advancing, and the population is expanding at quite a pace. We undoubtedly have more freedom of choice and are less confined to traditional gender roles than in previous generations. Whilst these advances are inevitable and to be embraced within relationships and the home environment, some of the realities of contemporary cultures, such as technology, diet, consumerism and global events, may prove to be inadvertently damaging. 
How we navigate our lives greatly affects how we manage our relationships with others. Within a family/partnership, it is normal to have fraught and challenging times as individuals all with different personalities and needs – jostle to find their own voice and be heard, all under one roof, and this is without having someone with an anxiety disorder or indeed any mental illness thrown into the mix. When living and coping with the dreadful effects of a loved one who has anxiety, can put an enormous strain on personal and professional relationships, and the toll it can take on all concerned can be devastating. Every day within my work I see the shattering effects that mental illness can have on the sufferer and their loved ones, and every day I am continually confronted by the pain and trauma that mental illness can bring to the home environment and everyone in it.
I will never forget when Samantha was in the throes of her eating disorder and OCD, my husband Kevin described our everyday family life as if someone had picked our house up each morning and given it a good shake, bringing mindboggling chaos and turmoil with it for the rest of the day, until bedtime once again restored the peace and calm – until the next day and the whole cycle would begin again! Equally, I can speak from my own experience and that of my Samantha's, that with the right support, understanding, patience and unconditional love the damage can, in time, be repaired and family dynamics restored, bringing them closer together, more united and stronger than they have ever been. My family is a real example of this.
I have listed below some suggestions and ideas to help cope with some of the challenges of living with someone who has an anxiety disorder or who may be at risk of developing it.
Recognise the warning signs.
Do not pretend things are fine.
Communication is key.
Create a positive home environment.
Avoid personal criticism.
Acknowledge small steps forward.
Be as kind as possible.
Encourage self-care.
Stay in touch with them.
Find the humour.
Limit social media.
Do not be afraid to talk about mental illness and challenge the stigma that surrounds it – learn as much as you can about it.
What are three pieces of advice you would give to someone suffering from mental illnesses?
Do not be afraid to talk about it. Communication is key – talk to someone you trust and don't be afraid to seek help, maybe the GP being the first port of call.
Know that it is ok to have a bad day. As my mum once said, you have to have a bad day to know what a good day is!
Limit your time in the virtual world and spend more time in the real world, outside in the fresh air, looking up rather than down, concentrating on what you are doing and feeling rather than what others are!
Did you enjoy this article and find it helpful? Why not share it with your social media network below?