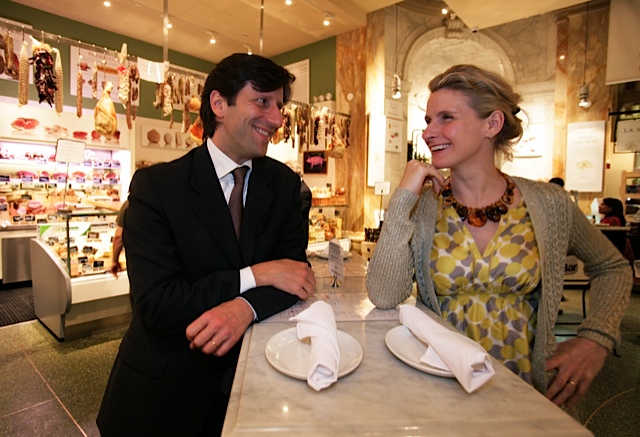 Luca Spaghetti-The Woman Who Brought Me Luck and a Lot of New Friends
Luca Spaghetti
The woman who brought me luck and a lot of new friends
By Fati Gorezi
Luca Spaghetti was born in Rome, Italy. His name, but above all his nice surname, has become famous thanks to his meeting with Elizabeth Gilbert, the author of the bestseller "Eat, Pray, Love", which then became a film with Julia Roberts and Javier Bardem, in which Luca was present as a character because of his name. Being connected to a great book (and later a film)  brought  many changes  to his  life.  Now  Luca is a  completely charming writer too. His first book "Un romano per amico", is published in thirteen countries.
 'Eat, Pray, Love', The story of Elizabeth's life, literally, became a sensation in many countries captivating millions of readers (and later viewers) All of the "characters" in her book are real people and you are one of them. How do you feel about that?
[rml_read_more]
Well, first I have to say that I didn't know I was going to be in the book. When in 2003 Liz explained to me her project she told me that her book was going to be a 'sort of biography' but I couldn't imagine a "real" biography. When she sent me the draft of EPL and I read my name for the first time I fell down from my chair. Then I started to appreciate it and the book became a phenomenon and people began to search me out and asked me: "Are you the Luca Spaghetti of EPL? Do you really exist?"
Then the movie came out where I am depicted as being bald and fat – but the problem wasn't that I'm bald and fat in the movie but that the production team tried to make me become a Roma fan!!! Probably you know that in Rome there are two soccer teams, Lazio (The Good) and Roma (The Evil). And when we went with Liz on the movie set in Rome one night to meet Julia Roberts I met "myself" for the first time and I saw the actor who played me (Giuseppe Gandini) coming with a yellow-and-red Roma's scarf on his (my!) shoulder.
At that time I said laughing: "I need a lawyer! It's okay being bald and it's okay being fat – but I'll never be a Roma fan!" So they took mercy on me and I returned to being a Lazio fan in the movie.
You became a tour guide/guardian angel to Liz (the protagonist) How would you describe your relationship and friendship with Elizabeth Gilbert?
A gift! When a common friend wrote to me to say she was coming to Rome for three months and asked me to take care of her I was scared. I knew she was a writer and I thought of her as a very boring, intellectual, snobbish and a sophisticated person. Then, day by day, after some "penne all'arrabbiata" and a few glasses of wine I discovered how wonderful she is. I learned from her how to stop hiding my feelings and now I'm not ashamed to say: "Leave your door open always and take care of those you love."
And we also found out a lot of things that we have in common: we have the same way of protecting our friendship deeply and strongly and we have the same sense of humour and we love eating. Most of the people remind me how lucky Liz and I are to have such a great friendship. And I completely agree. Even after her great success she's still the same girl I used to know.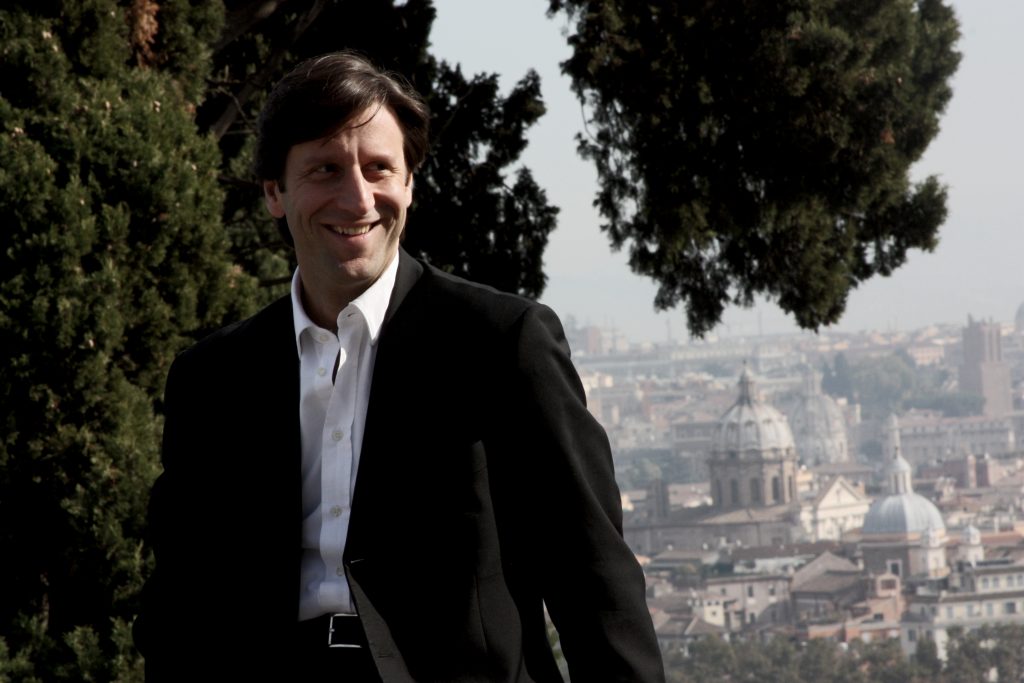 Being a person in a great book (and later film) what changes have been brought to your life?
First of all, I am now at peace with my last name! When I was child I suffered a lot, then, on becoming an adult, I learned to laugh about myself and I started to think that it wasn't such a giant problem, and now I am a good friend with my last name. My grandmother always used to tell me, "Your last name is going to bring you luck! When people meet you it will make them happy and a little bit hungry too." Now I can say that is absolutely true!
It has brought me luck and a lot of new friends and experiences like becoming friends with my idol James Taylor, becoming a member of the 'Carbonara Club' as Ambassador, and it has given me a funnier and happier life.
The book marks a revolution for women. An uprising and a rare search by Elizabeth Gilbert about how women should rise again after every failure and seek success. In your opinion what are the biggest challenges that women face today?
Probably their equality with men based on all the recent stories about abuse in the media and economic factors in terms of pay and remuneration. In a civilized and equitable world women should be paid the same as a man but I'm afraid it still isn't so. Economically there are some tasks that have different remunerations if the worker is a man or a woman. My wife, for example, is the Director of a chemical laboratory with two hundred people. She is the first woman trusted with this task and she's happy and appreciated. But many of her colleagues are sure that if her job was done by a man he would have better pay. Personally, I prefer to work with women. I have two girls who work for me and I would never change them for men. Every day I work with clients who are women and every day I appreciate their skills. I'm happy that Liz is a fantastic living example of every positive thing a woman could dream or plan to be.
You are a completely charming writer too. How would you describe your experience of writing books?
Thank you. A fantastic experience and the realisation of a dream. When I was a kid I dreamed of becoming a soccer player, then a songwriter like James Taylor, and at 40 years old I discovered that writing was easy for me. This was, and still is, a great lesson to me. I tried and I loved it. I started just to tell the EPL phenomenon seen through my eyes – the story of an ordinary guy with a special last name, who was born and grew up in the most beautiful city in the world and how a friendship and a book changed his life. Then I found that writing is one the best ways for me to let my emotions come out and so I went on. I'd love to write more, but often my other work doesn't leave me so much time to do it – so I try to exploit every free minute I have.
What we should know about Italian women and men?
You should know that Italian women are the most beautiful women in the world and that Italian men are the most charming men in the world (not me of course!) Italian women and men are the funniest creatures on the planet, the best cooks, the most elegantly dressed, the insuperable wine makers and of course, the most romantic lovers in the universe. Of course I'm kidding, but I can swear we all have a great sense of humour too.
Did you enjoy this article and find it helpful? Why not share it with your social media network below?