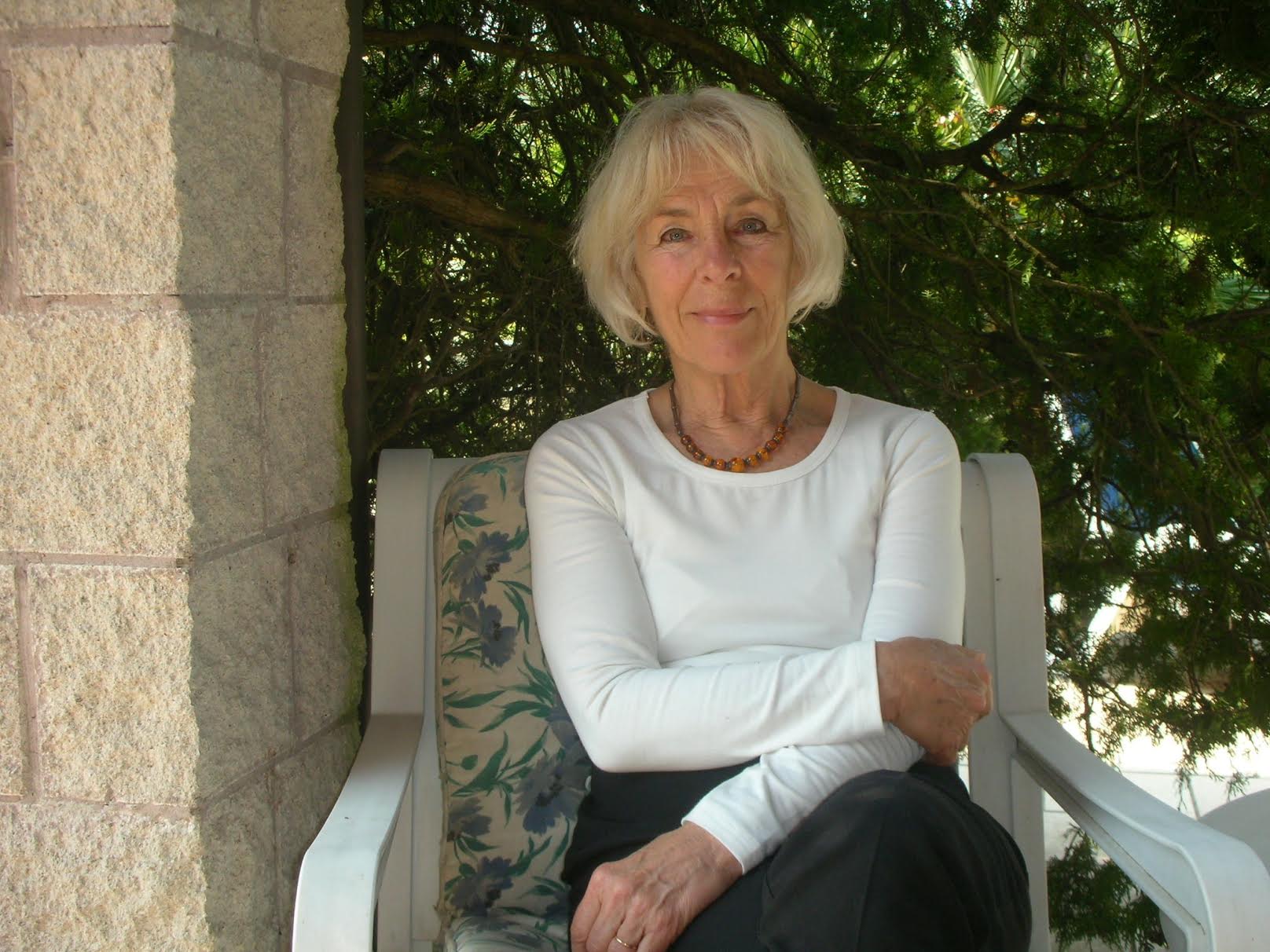 My life-story – Carita Laszlo
My life-story – Carita Laszlo
I can now tell my life story, but I feel that I didn't really write it myself – it just happened. In some ways it was very surprising, but on a deeper level not surprising at all. How it all happened, and what happened, did though meet my deepest wishes and expectations. This is my story.
I have always had two deep passions in my life – one is for music, especially classical music but also dynamic and genuine folk music, and the other is literature and languages. The first of these passions led to my meeting a young man who was already a famous pianist and became my husband and life companion: Ervin Laszlo. The second of my passions was the basis for this meeting, and has remained the basis of the life that unfolded with Ervin – a life of travels and meeting fascinating people wherever we went – people from different cultures, with different languages and expressions.
The first of these passions led to my meeting a young man who was already a famous pianist and became my husband and life companion: Ervin Laszlo.
These surprising—but again not-so-surprising—developments all started with a phone call I received in London. I was invited to attend a concert at London's Wigmore Hall because I was told there was a package from my father that I was to receive from the artist of the evening. I accepted and went – and received a box of my favorite Finnish chocolates from the young pianist – who was, of course, none other than Ervin. Little did I know then that he would become my great and deep love, my life-companion, and – as soon as we could manage – my husband.
I promptly lost the chocolates—left it in the Lyons Tea House in London where we went after the concert for a cup of tea – but that inadvertent and unconscious act changed my life – and that of Ervin's as well. I had not planned to call him the following day – I was always too shy to do something that could seem forward – but I did call, because I wanted to know if by any chance he had the chocolates or at least might know where they were left. He said he didn't have them, but that he remembered me having them in my hand when we sat down at our table at Lyons' the evening before. So we decided to go there to find out if they had it. They didn't, so we lost the chocolates – but found each other instead!
Unfortunately Ervin had to continue his European concert tour and leave after just four days. On an impulse I wrote him a few words to the address he had given me as the next stop on his European tour; it was a hotel in Lisbon. As he later told me, he was just getting into the airport bus when the hotel porter handed him my letter – five minutes more, and he would not have received it. And he may not have written, and we may not have seen each other ever after. But all these 'may nots' didn't happen, because something else was meant to happen.
To make this long-story short, Ervin responded to my letter then I responded again and we ended up writing to each other practically every day after that. We made a date to meet in Paris on his next European concert tour. That was the following year.
Meanwhile I had finished my language studies in England and returned to my home in Helsinki to pursue my studies in linguistics, focusing next on French. Ervin and I kept exchanging letters. In those days there was no Internet or e-mail. Our feelings for each other had grown during that full year of correspondence and so we had to meet again to find out if they were real. It so happened that my university in Helsinki arranged for me to study in Paris and that turned out to be a happy move, because of the unexpected developments that followed.
Ervin's next European tour took him to Paris and we met there. Three weeks later we were married. We would have been married three days rather than three weeks later, but it took that long for two foreigners to be legally wed in the French capital. We swore our life-long vows in front of witnesses at the "Mairie du XVI-eme", the famous town hall of the sixteenth Arondissement. After the ceremony we had a glass of champagne at Foucould's on the Champs Elysees and then had to run to catch the train to Brussels – because Ervin had a rehearsal that night for a concert next day with the Belgian symphony orchestra.
After the concert we took out a map of Europe and asked ourselves, Where shall we go? Not just for a trip but to start our new life together. I didn't really want to go back to Finland—I wanted to stay out in the big wide world. And Ervin couldn't, even if he had wanted to, go back to Hungary, the country he left more than ten years earlier and stayed away from even though the Hungarian authorities wanted him to return. He had become registered as an American citizen in the meantime which was just as well, because Hungarian was then under a Communist dictatorial regime. With very limited freedom of movement the question was –'where should we go?'
With very limited freedom of movement the question was –'where should we go?'
We eventually settled down in Starnberg-am-See in Bavaria, a small town famous for its artists and intellectuals. And later, when our first son Christopher was born, we moved to Munich itself, and then to French Switzerland, where our second son Alexander was born. We then travelled to America where my musician-husband found a range of new interests that led him to becoming a university professor. And the rest is history – my history and, in a way, the history of science and philosophy as well.
Carita will be a speaker at Global Woman Summit; 30-31 July, London
Did you enjoy this article and find it helpful? Why not share it with your social media network below?