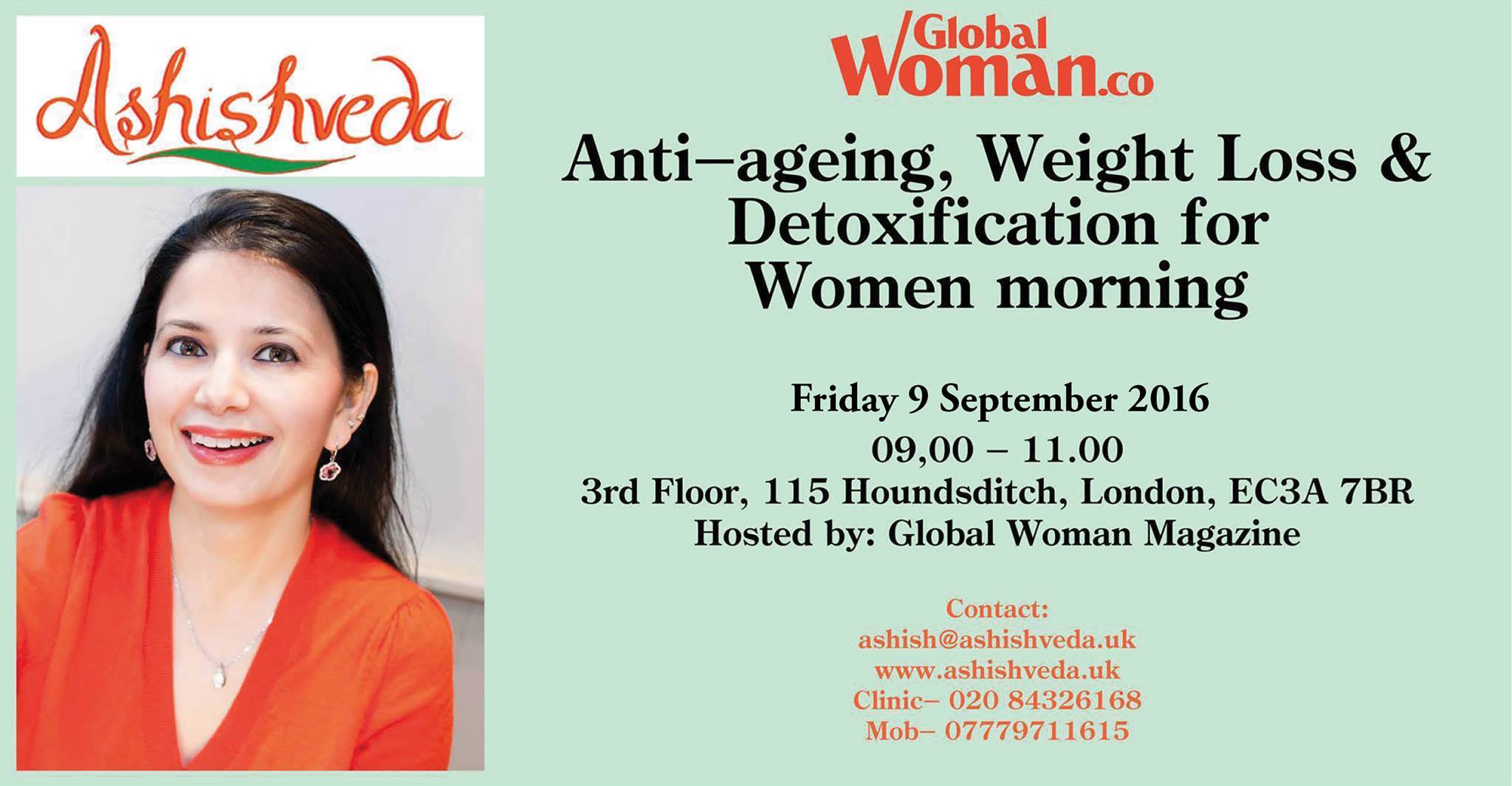 Anti-ageing, Weight Loss & Detoxification for Women
Anti-ageing, Weight Loss & Detoxification for Women 
When: Friday 09 September 2016
Time: 09.00 – 11.00
Hosted by: Global Woman Magazine
rd Floor, 115 Houndsditch, London, EC3A 7BR
Venue: Total Objects, 3
(Just 3 minutes walk from Liverpool Street Station)
 You will learn about:
Natural & Integrated ways of maintaining your body's equilibrium
Weight management
Detoxification
Enhancing Fertility
Enhancing radiant skin
Hormone Balance
Reducing cortisol's stress on the body
Reducing stress
Reducing Menopausal symptoms
Enhancing mental health
 You will also have the opportunity to ask questions.
Ashish Paul is the Herbal Fertility Expert and a Health Speaker practicing from Harley Street UK. She speaks to educate women to optimise their health with simple natural methods. With her coaching you can achieve your ideal healthcare goal and learn skills to remain healthy forever. Ashish uses Ayurveda, Western herbs, yoga and Pranayama (Breathing techniques) to help you on your journey to become healthier and happier.
 Contact:
Clinic- 020 84326168
Mob- 07779711615
Did you enjoy this article and find it helpful? Why not share it with your social media network below?