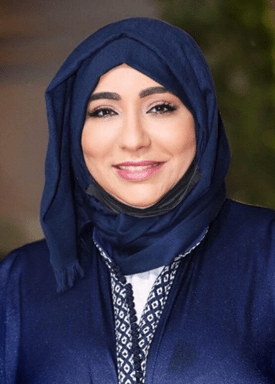 H.E. Laila Rahhall: Uplifting Women and Youth — My Inspiring Conversation with Global Woman as a Distinguished Businesswoman and Philanthropist
We recently had the distinct pleasure of conversing with a female entrepreneur who has devoted her professional journey to uplifting women and youth in Africa, as well as globally. The founder and leader of Business Gate and the I Am Africa Platform, she has orchestrated fruitful collaborations and corporate alliances, set in motion remarkable endeavours and schemes, and executed the roles of Chief of Diplomacy and Protocol for multiple entities. With titles such as Goodwill Ambassador, International Ambassador of Peace and Tolerance, and Brand Ambassador for various businesses and publications, she brings her unique perspective to a wide range of roles. In our dialogue, she imparted her wisdom on the digital revolution, navigating the hurdles encountered by female business owners, negotiating the intricacies of cultural and diplomatic dynamics, handling commitments across different projects, and more. We invite you to immerse yourself in the uplifting tale of this distinguished businesswoman and philanthropist.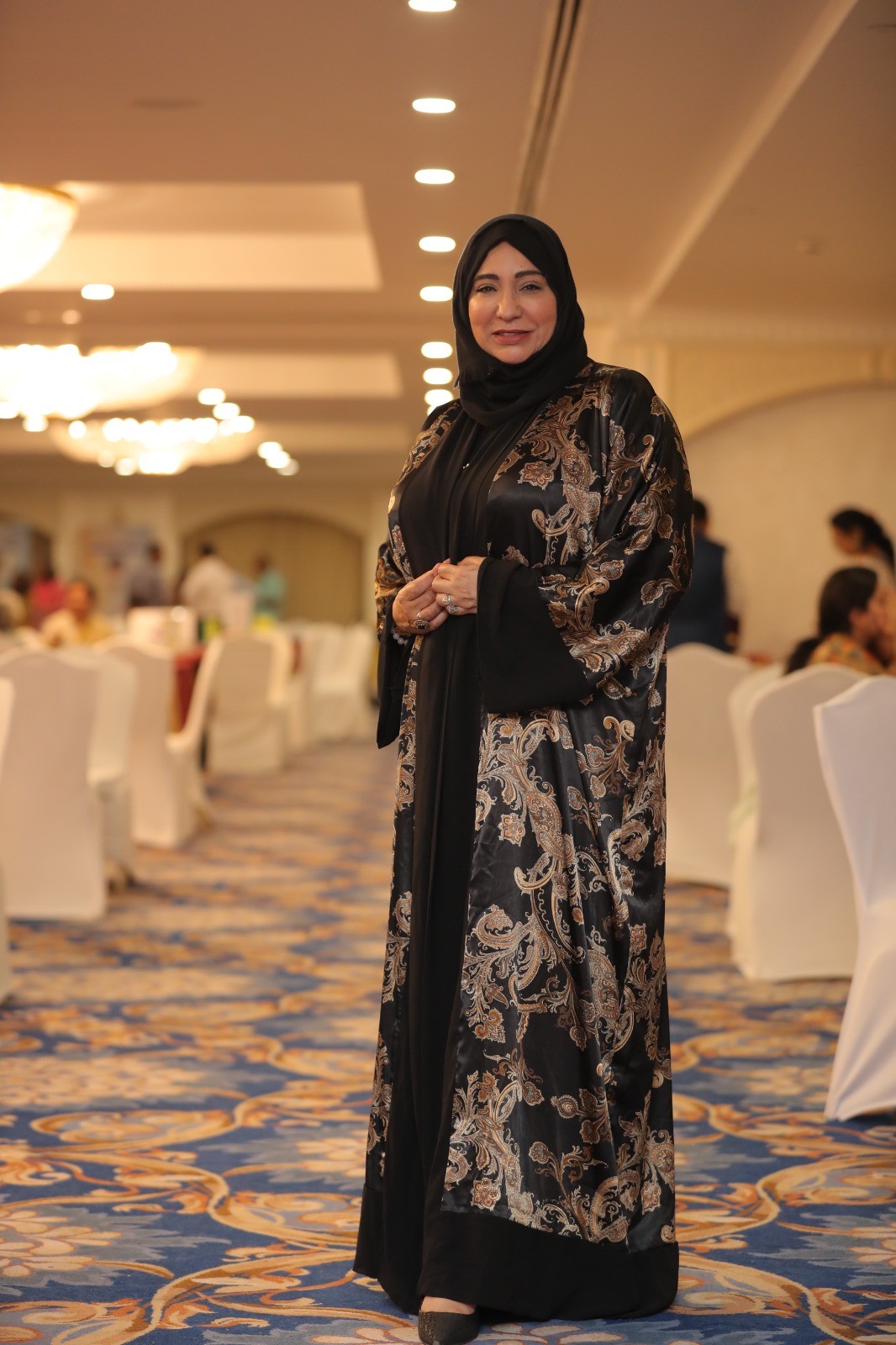 H.E. Laila Rahhall: An Inspiring Conversation with a Distinguished Businesswoman and Philanthropist
We recently had the distinct pleasure of conversing with a female entrepreneur who has devoted her professional journey to uplifting women and youth in Africa, as well as globally.
---
For me, every woman is beautiful, a princess in her own circle, and she exudes brightness and light.
—H.E. Laila Rahhall
As the President and Founder of Business Gate and I Am Africa Platform, you have been involved in empowering women and youth. What inspired you to dedicate your career to this cause?
Thank you for inviting me to this beautiful global business magazine. I am a small drop in a big ocean where there are great leaders making change and impact in societies. As the founder of Business Gate, I believe in teamwork. I have a WE, not an I, belief. I couldn't have my successes and accomplishments without my team. We always need each other. My interest in humanity in general, in any area of the world, and in Africa in particular, is what motivated me to devote my professional life to this cause. One of my goals is to have a significant influence on the empowerment of women and youth. Connecting with women and youth who are breaking barriers, leading with joy, and creating their own paths to happiness is my basic mission. When I started my career, I was fascinated by my father, who inspired me and played a significant role in my sense of self-confidence, self-esteem, and self-motivation for my self-empowerment from my childhood. Being the eldest child in the family, he taught me to be self-sufficient, self-reliant, and self-disciplined, leading myself without losing the ability to work with my siblings or be led in a group. He had built me up to be a confident and truly empowered woman and a leader.
Can you share some examples of successful collaborations and business partnerships that you have facilitated through Business Gate? How do you ensure that these collaborations benefit all parties involved?
I have many examples in all areas of successful cooperation and business partnerships that I have facilitated through… I always work on the principle of assessing the situation, studying reality, and looking forward to the future. Some of the projects, initiatives, and collaborations are Time to Invest, BOSS Talks, Top 22 Women Entrepreneurs Leaders, 50 Inspiring Women, Women Driving the Future, Middle East Women, Future of Crypto Currency: Strategy Talks, Business Gate Talks, Partnership with DMU, 100 Inspiring Youths, Women in Art, Women in Tech, Women in Blockchain, Women in Crypto, Global Summit for Innovation and Technology, Gulf Excellence, Kids' Development and Talents, Women in Wellness and Health, 50 Inspiring Emirati Women, Women in Real Estate, Women in Cyber Security, Global Women's Leadership, Open Talk Forum with Art4you Gallery, B2B Networking, Lady Portico Power, Women Solidarity, Wisdom, and Women Who Lead, Global Fashion Show, Business Investment Forum in Dubai, Cambodia, Gambia, Online Education, Roundtable with H.E. Laila Rahhall, etc.
Digital transformation has become a key aspect of modern businesses. How do you envision digital transformation impacting women entrepreneurs and their businesses in the future?
Considering how important digital transformation has become to contemporary companies, It must have an impact on female entrepreneurs and their enterprises in the exciting future, but it requires them to actively participate while entering the metaverse and all the technological and other innovation revolutions. We draw attention to the fact that digital-first players—like social networks and e-commerce platforms—have developed crucial training and market access avenues. Peer networks and bite-sized digital training are two examples of effective strategies that have been made possible by digital technologies in addition to traditional forms of support. Increased and wiser cooperation across sponsors will be essential to extending these opportunities to female entrepreneurs who are digitally excluded. We must be empowered in any new direction to serve business. Digital platforms and e-commerce can provide women entrepreneurs with easier access to global markets, enabling them to expand their customer base beyond geographical boundaries.
You have been actively involved in international diplomatic relations and served as the Head of Diplomacy and Protocol for various organizations. How do you navigate the cultural and diplomatic complexities when fostering business relationships across different countries?
My participation in international diplomatic relations as head of diplomacy and protocol for many organisations taught me how to deal with cultural and diplomatic complexities and the ability to find solutions to enhance trade relations across different countries. I have language skills that often help me, and that makes me love to work in diversity. When navigating the cultural and diplomatic complexities of fostering business relationships across different countries, it's important to approach the process with sensitivity, open-mindedness, and respect for cultural differences. Here are a few key considerations:
Cultural Awareness: Educate yourself about the cultural norms, values, and business practises of the countries you are engaging with. This includes understanding their communication styles, etiquette, and social customs.
Relationship Building: Prioritize building personal connections and trust with your counterparts.
Communication: Be mindful of language barriers, use clear and concise language, and consider the use of interpreters if necessary.
Respect for Differences: Recognize and respect cultural differences, including attitudes towards hierarchy, decision-making processes, and negotiation styles.
The I Am Africa platform focuses on human development and youth empowerment. Could you share some notable initiatives or projects that have made a significant impact on the lives of young people in Africa?
To provide system solutions for humanity as well as business opportunities through knowledge sharing and mentoring. I have a lot of matches, and the I Am Africa platform focuses on human development and youth empowerment.
We have launched some notable projects that have had a significant impact on the lives of young people in Africa, and I will mention some of them: Youth & SME Builder, Youth Excellence Summit, Building Future Leaders, Voice Achievers Award, I am Africa Talks, The Voice Business Forum (Voice Magazine), Art of Africa, Time to Invest in Africa, Branding for E-Marketing, Women Empowerment (Rurals), Micro Finances (SMEs), African Talent Fashion (New Designer Festival), African Woman in Dubai, Youth Undated Nation Model SDG, EXPOMUN Youth Development, etc.
I'd like to share the following quote: "Dreams are beautiful but achieving them is even more beautiful." Together, I want to build a better world.
In your experience, what are some of the biggest challenges that women entrepreneurs face in today's business landscape? How can these challenges be overcome?
From my experience, the biggest challenges facing women entrepreneurs in the business world today are misunderstandings and the inability of many parties to understand their ideas. These challenges could be overcome with hard work, patience, and clear vision. In today's business landscape, the main challenges that they face are gender bias, limited access to capital, networking and mentoring opportunities, laialand work-life balance. To overcome these challenges, several strategies can be helpful:
Encouraging Diversity and Inclusion: Creating an inclusive business environment that promotes equal opportunities and challenges biases can foster a more supportive landscape for women entrepreneurs.
Access to Funding and Support: Governments, organizations, and investors can provide targeted funding programs, grants, and mentorship opportunities specifically designed to support women entrepreneurs.
Networking and Mentorship: Establishing networks and mentorship programs that connect women entrepreneurs with experienced professionals can offer guidance, advice, and access to resources.
Policy Changes: Implementing policies and regulations that promote gender equality in the business world can help level the playing field for women entrepreneurs.
As the President of the Woman Business Circle and a prominent businesswoman yourself, what advice would you give to aspiring women entrepreneurs who are looking to start their own businesses?
The advice I give to aspiring female entrepreneurs who are looking to start their own business is to first believe in their ideas and take them from idea to implementation. We at the Women Business Circle invite you to experience the impact of forging women's equality and celebrating women's achievements. To succeed in business today, you must be adaptable as well as have good planning and organisational skills. Get organized, stay focused, be creative, understand the risks and rewards, be consistent, and analyse successful tactics if you want to grow your business.
An aspiring woman entrepreneur should:
Believe in yourself: Have confidence in your abilities and ideas. Trust that you have what it takes to succeed and don't let self-doubt hold you back.
Set clear goals: Define your vision and establish specific goals for your business. This will help you stay focused and motivated, allowing you to measure your progress along the way.
Build a strong network: Surround yourself with supportive and like-minded individuals.
Develop a solid business plan: Create a comprehensive business plan that outlines your objectives, target market, competition, and financial projections.
The Business Gate Club USA aims to connect investors and open doors for international business development. What strategies do you employ to build a global network and establish strategic partnerships with key stakeholders?
The objective of my plan for the Business Gateway Club in the USA is to connect investors and provide doors for the growth of global business. utilise my skills and strategic connections in a variety of industries to create a worldwide network and forge alliances with important stakeholders in line with my future ambitions and the win-win partnership principle. I would be happy to offer my different projects' support for this businesswoman as well as other inspiring success stories.
How do you manage your time and responsibilities effectively across various ventures, including in industries such as petroleum trading and general trading, while also building a global network and establishing strategic partnerships with key stakeholders?
To manage my time and responsibilities effectively across various ventures, I employ the principle of parallel lines, allowing each project to move forward without intersecting with each other.
Additionally, to build a global network and establish strategic partnerships with key stakeholders, I research and identify these stakeholders, engage in networking and relationship-building, collaborate on projects and initiatives, and maintain communication and transparency.
Can you share a particularly inspiring or memorable success story of a woman entrepreneur whom you have supported through your various initiatives?
Every woman is inspirational. Each person is brighter in their own way and has their own light, thought, and leadership abilities. Women inspire me in different ways because they help construct our nation. There is a great woman who inspires awe and wonder, motivation, admiration, and inspiration. Women who strive to learn more, love more, and try more Women who, despite setbacks, put their best foot forward, striving for development and happiness, inspire hope in all they do.
---
For me, every woman is beautiful, a princess in her own circle, and she exudes brightness and light. She can accomplish anything because no woman is powerless; all women are strong. I want them to remain upbeat, encourage one another, and work together with one goal in mind to achieve success. Together, in my opinion, we created a better planet and future. and to support one another. "Recognizing and harnessing women's strengths will not only enhance individual women's lives but also revolutionise our society and our world," says H.E. Laila Rahhall.
Ambassadorships:
Awards & Recognition: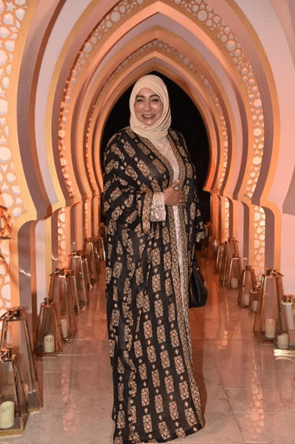 Did you enjoy this article and find it helpful? Why not share it with your social media network below?