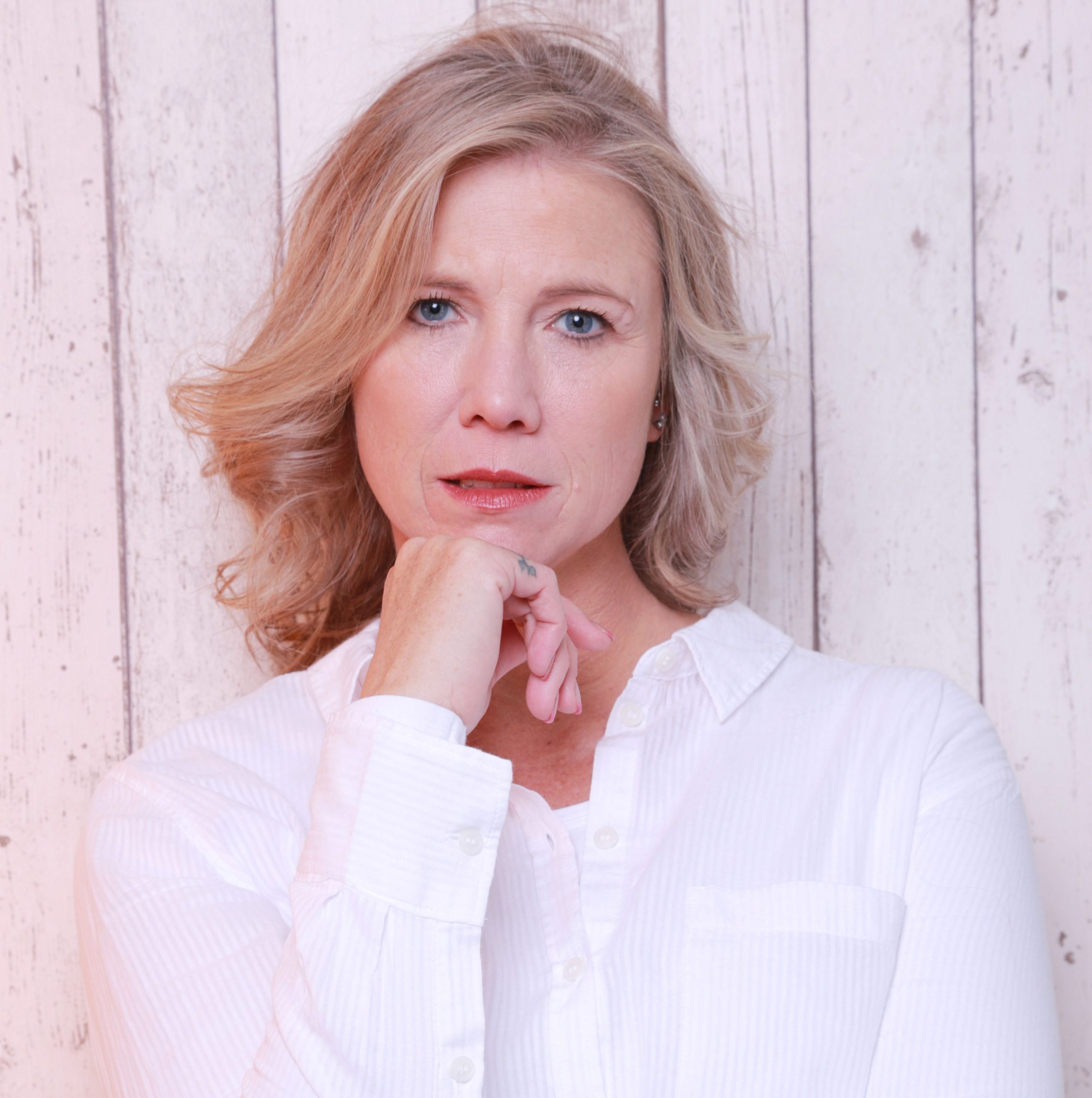 Kim Lee Macquet: Empowering Women Through Inspiration
Kim is one of those women who 'fights' every day for women's empowerment and her personal story resembles a colourful novel in which the key word is the 'independence' she displays as a woman who invests in other women. As the Global Woman 'Regional Director' for Johannesburg, South Africa, she comes to this interview to reveal her powerful success story. From her mission with 'Global Woman' to her close connection to art, Kim shares with us the story of her journey as a woman focused on inspiring other women.
Kim as the GW' Regional Director for Johannesburg', South Africa, how is this venture going for you?
I am very honoured to be able to serve in this position and look after the community in South Africa and I am also excited to bring global exposure to the women who join the Club. There are many women in South Africa who are entrepreneurial and they are hungry to learn and grow so I am excited to support them in every way I can. The venture for me so far has been really awesome. I love connecting with new people and I am also learning from Mirela, my fellow Directors, and many other interesting women in our community and from all over the world. I really enjoy my monthly club meetings and I especially enjoy hosting them. Being part of Summit 2021 for the first time was incredible and having access to world renowned speakers is something that without the 'Global Woman' organisation would not be so easy. I feel with Global Woman that I am part of a family and it is like having a second home.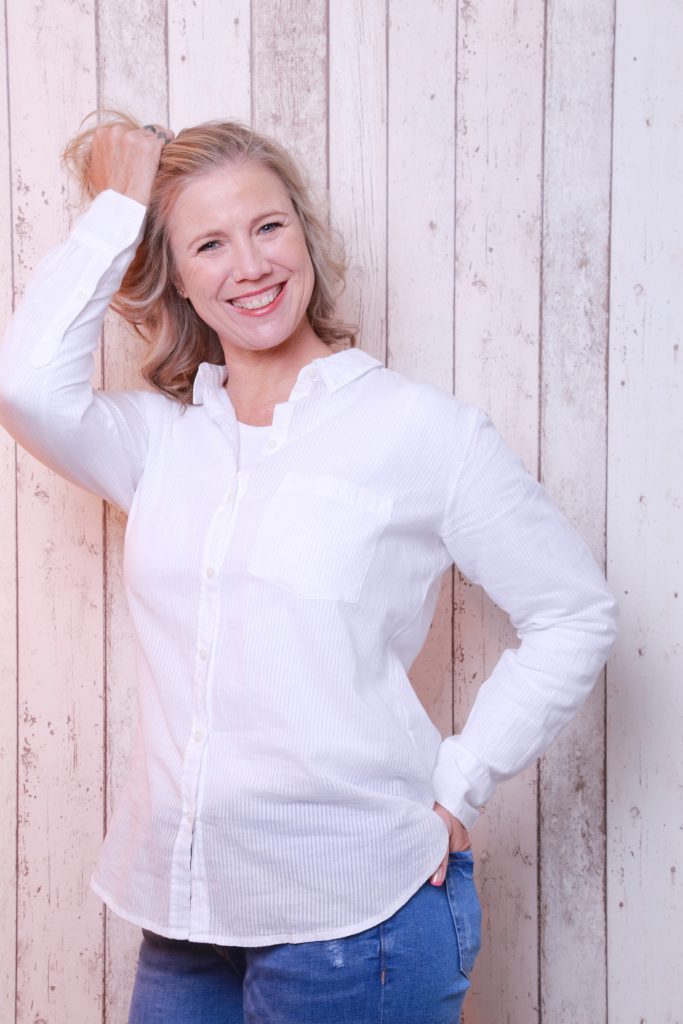 How do you find the GW community?
The community is very inspiring and actually I would use the word, quite 'magical'. I say magical because the community is not judgmental or competitive like it can be sometimes when there are a lot of women together. There are women from many different walks of life and different cultures with different stories, all sharing their knowledge and experiences – and yet everyone wants to help and see each other succeed. There is a lot of support and understanding amongst the women which is also very refreshing. I find being part of a community of like-minded women really helps me a lot. As an entrepreneur, it can get lonely, especially in the beginning if you work by yourself or only with a few other people. The community really helps keep me motivated and there is always someone to talk to or there to provide help.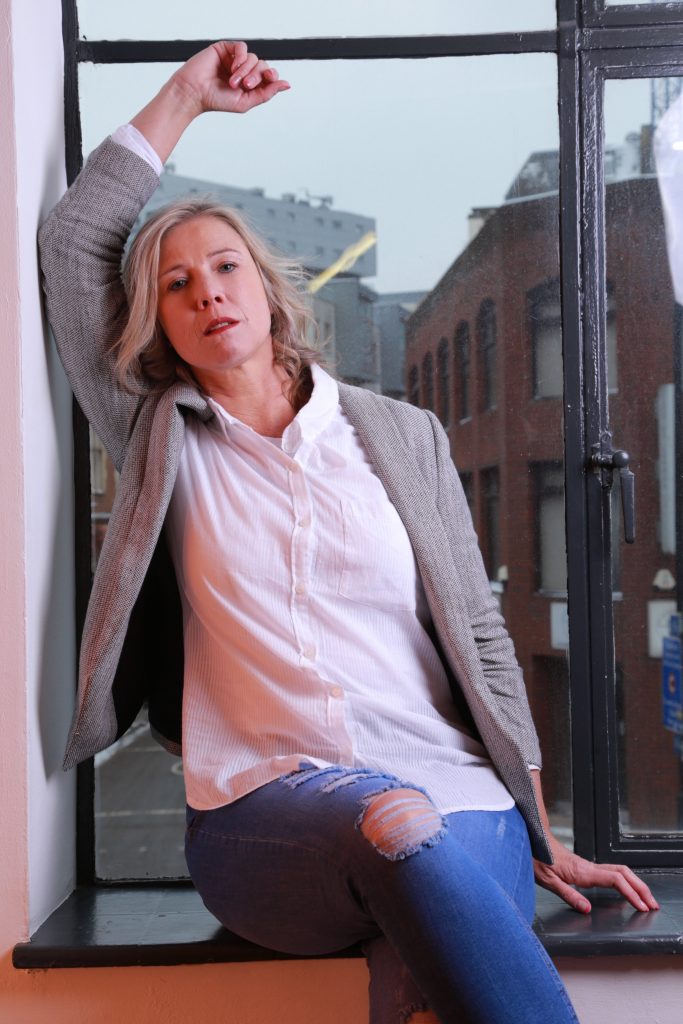 In your view, how different are European women from African women?
I don't perceive women to be different from each other because women are women.The only thing that changes – and this is all over the world – is women's culture, religion and life experiences. Otherwise I don't tend to separate women according to the country they are born in or live in.
At the beginning of your career, what were the first barriers you encountered?
The first time I started a business was when I was 29 years old. Lack of experience and knowledge was a problem and the fact that I did not always ask for help with certain things – especially around finances and how to manage money. I made some unwise choices with my cash flow and it was hard to catch up after that. As well as my immaturity in business I also made the classic mistake of spending money on a fancy new car early on in the business and looking back at that now, it was a mistake. Another barrier was trying to do too much. I had one other person in the business and we were doing everything – importing goods, selling, marketing, training, customer service, accounts – everything that goes with running a business. In the beginning you are passionate and driven but it soon gets tiring managing it all and it's hard to sustain. I did,however, manage like that for almost ten years.Another big barrier in the beginning is being afraid to choose your clients. I think that comes from a place of feeling desperate to make the business work and sometimes having to say 'no' to money in the beginning is scary. Later on I learned that it is not worth working with people who do not add value to your business or make you happy to work with them.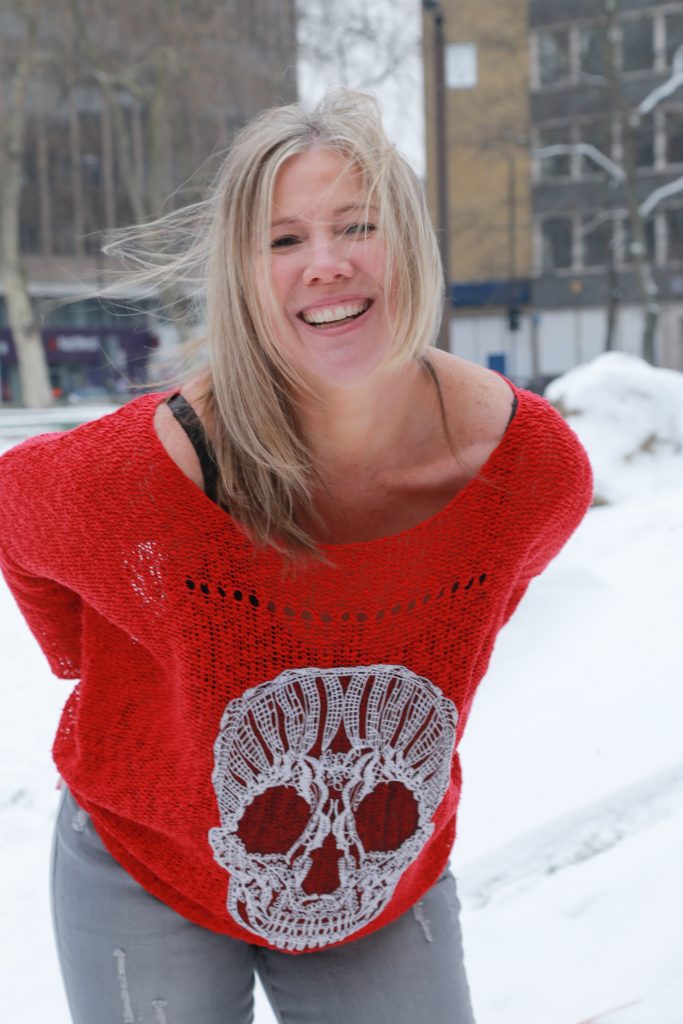 How did you overcome those first barriers and then find more success later?
I learnt so much from setting up and running that first business. I overcame the barriers by getting help, advice and simply learning from the way I did things. Mistakes or failures are only repeated if you don't take a conscious decision to learn from them. I worked for some Companies again after this and I paid more attention to how things were done. I also realised that I love my freedom and being my own boss so I knew the biggest success would be to have a future endeavour.
How much has the COVID pandemic hit your sector?
At the time when Covid hit, I was already living in the UK and actually working for a company. It was a serviced co-working office so we were badly hit as few people were going into offices anymore. Many of our clients cancelled their contracts for desks and offices. Also, although no clients were actually in the office to look after, our company insisted that we should still go into the office to work. It was scary in the beginning because there was a lot of uncertainty. Then I was poached by a better company and I left the original office but ultimately lost my new job due to the ongoing Covid conditions. I decided to turn this loss into a gift and took my chance to become self-employed again.That brings me to an exciting new entrepreneurial journey for 2021.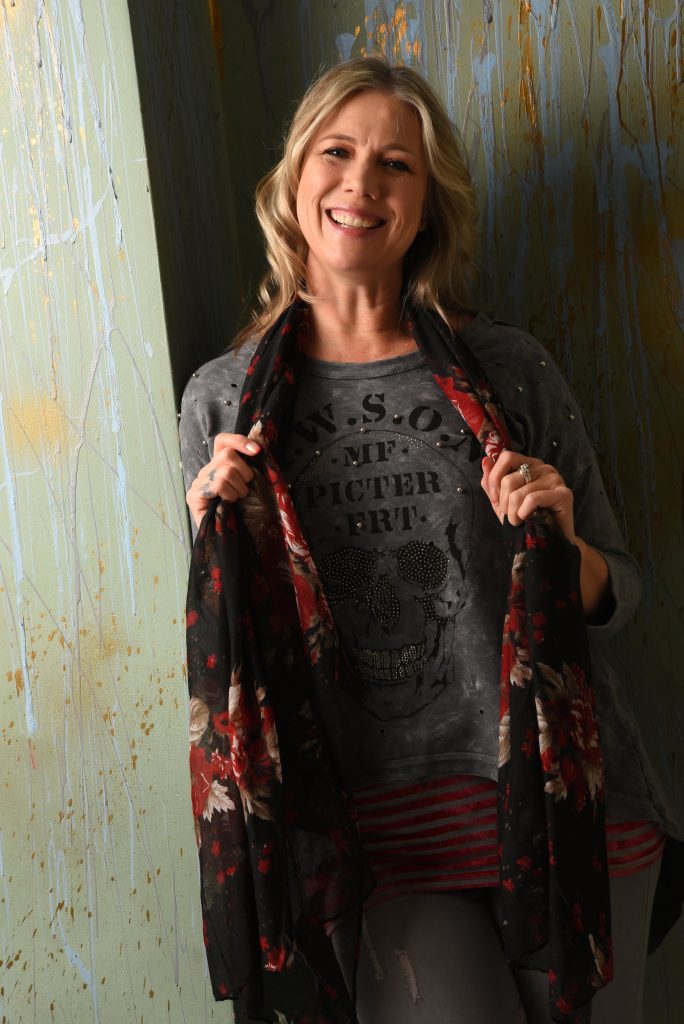 Do you have any advice for entrepreneurs on how to overcome difficult moments?
I believe your mindset and how and what you decide to think about is in your control – so my advice would be to tap into that. An entrepreneur with a positive 'can and will do' attitude is likely to get you through difficult times a lot easier. If you place negative energy into a difficult situation I think it only makes it harder. I would also advise people not to give up too easily as no business is successful overnight and you need to be patient and consistent.You also need to make sure you have a clear vision in mind and keep working towards that vision no matter what. If your 'why' is strong enough, then that should keep you going through the difficulties and it also makes you appreciate the easier, good parts of the journey more. Also, have a sense of humour and try not to feel like it is the end of the world if it does not go your way the first time around. It is braver to have tried and failed then not to have tried at all.It is through difficulty, mistakes and heartache that you learn more about life in general, not just business. My last bit of advice is don't do what I did at first.If you need help, ask for it. An entrepreneurial journey does not have to be a 'solopreneur' journey – reach out to those who can support you and want you to succeed.
You are known for your activities relating to the empowerment of women.When did this mobilisation of yours start?
I have always had a tribe of women in my friendship circles and the first business I opened was in the beauty industry so I had another great tribe of business women too. Another business I started was also for women – empowering, educating and entertaining them in sexual health.This was a powerful mobilisation and one where I helped to make a difference for many women. I loved it and I loved the feeling of giving and receiving joy from helping. In many respects I feel I have had a natural ability and passion within me, so I have organically attracted and empowered women through this ability from early on in my life. I grew up in a single parent home; My Mom had many tough times in her life and I was exposed to her strength and resilience which taught me to stand up for myself.And that made me want to stand up for other women. I had a feeling in me for many years that I had to do something to empower women, but it is only in the last few years that I learned to turn this passion into a career. Through finding Mirela and the 'Global Woman' movement I gained more clarity on how I could use my skills and what is possible to do with this passion. So I now continue with this mission with better methods of impacting more women. I have to do this as it is my purpose.
In your opinion, what should a woman have to feel independent, but also fulfilled?
The essence of independence for me, comes from being able to show up in life as 100% authentically myself and to be so intune with myself that I love, respect and am true to myself in all situations that life throws at me. But this has taken me many years and many lessons and I believe it will always be an ongoing journey to find the courage, the values and the strength to continue. The more you keep working on yourself and being yourself, the more fulfilled you can become in life. When you know who you are, the good, bad, ugly and pretty, and you unconditionally love yourself in all those aspects, then you have a clearer path and the right tools to choose a more independent and fulfilling life. I feel very strongly about this and this is my passion. I also think women should look out for themselves more.One good example of this is – and I talk about this because I have made this mistake before – is that in any relationship always have your own money and make sure you stash some cash away.Save it for a rainy day that may or may not come – because there is nothing worse than being stuck somewhere and you do not have the financial independence and the bravery to get out of the situation. I also believe that you have to tell your partner everything as honesty is important in most situations but, if you don't want them to know, I think that is also okay. Your freedom is the most fulfilment you can give yourself so set yourself up so that you are not dependent on anyone except yourself, because you never know how things might change in your life.Never think that things can't change or won't change, because that is something you can never predict.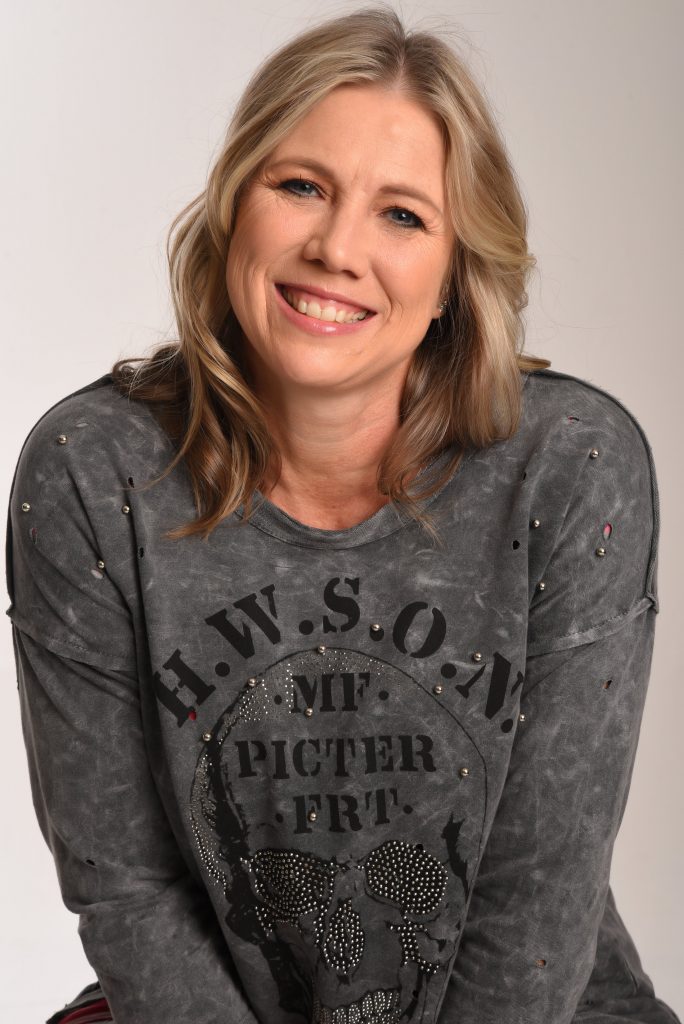 Can you share with us some of the activities and work you have done for other women?
Sure, activities and work I have done – and I am doing now –are speaking out and using my stories and voice to help others. Being a supportive, non-judgemental, caring woman who genuinely wants all women to find their beauty, strength, self-love and confidence for a more successful and happy life. A 'groovy life' as I like to say. Writing my story is another activity I am working on,as well as making myself more visible so that I can help more women is another thing I am busy working on now. Building a tribe and hosting events and even workshops are other activities I love to do and will do more of in the future. Even if that means doing it virtually or digitally, as the world seems to be going that way.
Apart from your business, how connected are you with art or your creative side?
Oh wow, I love this question. Creativity for me, in whatever form, is one of my most important values. I cannot function and live without creativity and I crave creativity in all aspects of my life. I need it because it makes me feel alive and I feel very lucky to be a creative person. I come from a creative family and I think I was born with this drive inside me.
At the end of a business day, when you "take off" all the official costumes. How much do you change? How do you choose to spend your personal time?
I don't think or feel I change too much and what you see is what you get with me. I believe you must know how to act in different situations or roles -to be diverse and adaptable etcetera. But still, ultimately, whether it is work or personal life, having integrity and being who you are must come through. I would find it exhausting to try and be someone else at work and someone else at home. I do not think any job is worth compromising who you are for and I guess that is why I love to work for myself.  These are all lessons I have had to learn though and maybe this has come with maturity too.
I love to spend my time travelling. Travelling is a huge goal for me, meeting different people and experiencing different cultures, seeing different landscapes, architecture etc. When I travel I feel the most alive and so happy. I love going to art galleries, museums,painting furniture, decorating and up cycling clothing. I also love cycling and dancing,writing poems and stories and scrap booking my photos. I have also had a passion for collecting skulls for many years now. I know it may seem strange to some people but it is a part of me.The skull images and items I like are happy arty skulls though. Ha ha!  To relax it's all about spending time with family and friends – and just chatting over a good glass of wine or a beer is awesome too.
Did you enjoy this article and find it helpful? Why not share it with your social media network below?