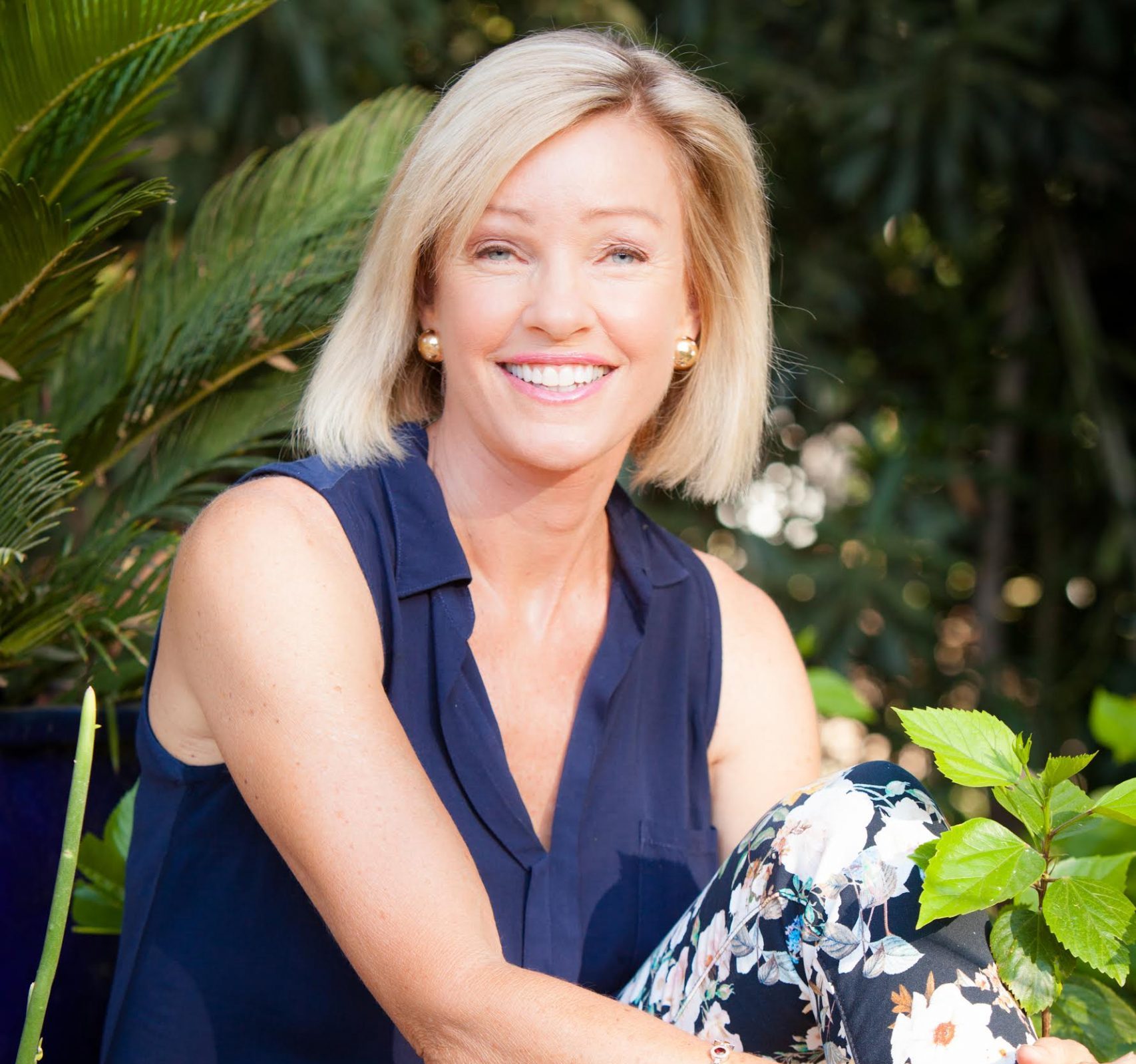 Kim Kiyosaki Takes on Clubhouse Once Again: Everything from Real Estate to Cryptocurrency
By Sujany Baleswaran
Once again, Mirela Sula and her Global Woman team joined hands with the one and only Kim Kiyosaki and her team of Rich Women, Lisa Lannon, Ronda Jaggers and Ceil Stanford, on the ever-growing platform Clubhouse this Wednesday. Together they discussed everything, from real estate to cryptocurrency, joined by over 100 women, all listening intently to the business masterminds.
Like every student fresh out of school, Kim had a plan – go to university, graduate, get a job, work, and slowly climb up the tedious corporate ladder. This is the path that many of us are guided towards. As an employee, and after being fired not once but twice, Kim realised there's a lot more to life than work, paycheck and bills. Kim constantly repeats the concept to our audience – 'it's not just about money, it's about freedom; the freedom to live the life you want.' And this brings us to our clubhouse discussion of creating a financial plan.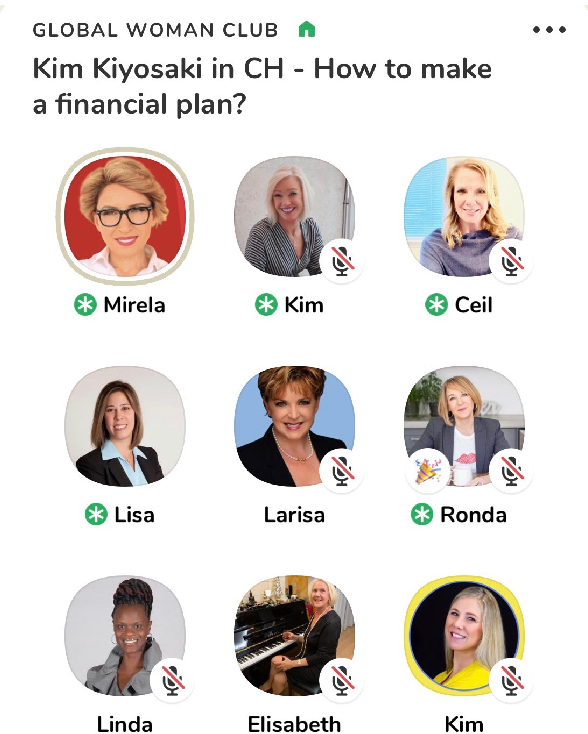 Short introductions from the Rich Women team left the Clubhouse room in awe, not just by their achievements but by the support and respect they had for each other. That's what we like to see, women supporting women! The rich women advised the virtual room to surround themselves with people who don't just say yes, but people who give you their honest opinions, real feedback and are not afraid to ask the tough questions. This group of strong women have grown together, whether it's their financial education, self-development or their professional business development. I'm sure everyone in the room, just like I did, loved the idea of a group of women learning from each other and meeting regularly to discuss their business book of the month – everyone needs a support group like that. Also, as Lisa states, healthy competition is good, it keeps us growing and learning.
In the words of Kim Kiyosaki, a man is not a financial plan! We live in a world where traditionally men take care of the finances, and women end up neglecting themselves and instead, depend on a male figure, whether that's a husband, brother or a father. This topic was quickly brought to the platform as we discussed women's involvement in finances. There was a common thought between the women in the room – a partner or the person handling the money often feel threatened by a woman's sudden desire to learn about the household finances. This shouldn't stop you! Rhonda advises us to 'put our boots in the ground to learn'– always take the first step of action. You'll see a significant difference through action learning rather than gaining your knowledge from books. If a woman wants to learn about their finances, then she can and a man should respect that decision.
The room swiftly moved on to the demanding but daunting topic of investments. With many of the women in the real estate business, they shared their tips with the Clubhouse room. Touching upon the four investments; paper assets, commodities, business and real estate, the room finally brought up the topic of cryptocurrency. We know the world of cryptocurrency is a new one, with the numerous videos and news coverage on bitcoin and dogecoin to the Elon Musk tweets, we also know it's going to be around for a while.
There was a recurring concept in the Clubhouse room of 'taking the first step', however small that action is. This step can be anything, whether it's asking the person who handles the money to teach you, doing your own research, or making that small first investment. It's part of creating an action plan. The final hour of the Clubhouse room was welcomed with questions from our guests as they shared their financial queries with the Rich Women team. The mention of the Rich Dad Cashflow Game was met with praise, as the women in the room discussed their experience playing the game and even labelled it 'monopoly on steroids' – the perfect description!
In a virtual room full of businesswomen, mothers and wives, it was truly inspiring to see the Rich Women and Global Woman coming together to share their knowledge on finance, investments and teaching the room the importance of a financial plan. Kim Kiyosaki and her team of Rich Women shared their last words before the end of the Clubhouse room, leaving the women in the room eager to start on their own financial plan. The two hours in the Clubhouse room were filled with endless knowledge and advice, so we had to create a list of ten key takeaways from the session to help you in your journey to financial education and freedom.
1. Make a plan and put it in writing so you can see it in front of you – you can always build on this plan.
2. Don't let the fear stop you – take small steps.
3. Ask lots of questions!
4. Action learning is better than learning the theory.
5. Learn about your own finances, even if you trust the person handling your money.
6. Surround yourself with like-minded people who will keep you in check.
7. Take calculated risks.
8. Find yourself a mentor or teacher – a real teacher who's actually done what you dream to do.
9.   Keep learning!
10.  It's not just about money. Create a balance of health, wealth and happiness to have a rich life.
Did you enjoy this article and find it helpful? Why not share it with your social media network below?