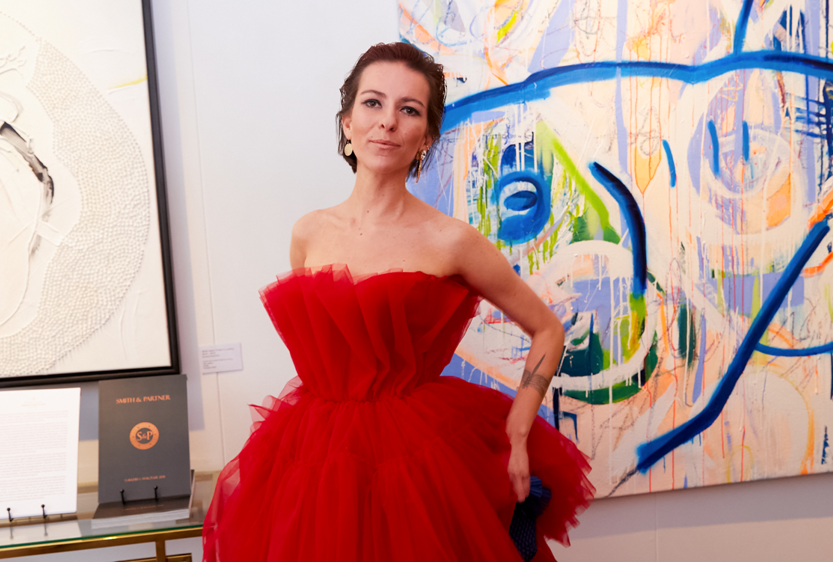 Daniela Raytchev: Art that Sparks Healing and Recovery
By Sujany Baleswaran
Intertwining the human psyche and the feminine body, Daniela Raytchev touches on her personal experiences, projecting them into creative masterpieces. With the doors finally opening in the art world, the Global Woman team had the honour of visiting S&P Gallery in South Kensington, London, to view the work of Daniela Raytchev in all its glory. The solo exhibition, in support of Safeline charity, for who she has been an ambassador since August 2020, was met with an immense appreciation for the awareness it raises on sexual assault, mental health, eating disorders and trauma. As well as work from her most recent project on sexual abuse, we also had the opportunity to view never seen before, older works and got a glimpse into different stages of the artist's career. By using her voice and collaborating with Safeline, a charity with a mission to provide tailored support for anyone affected by or at risk of sexual abuse and rape, Raytchev hopes to reach out to people who are seeking help and empower them to live the life they want.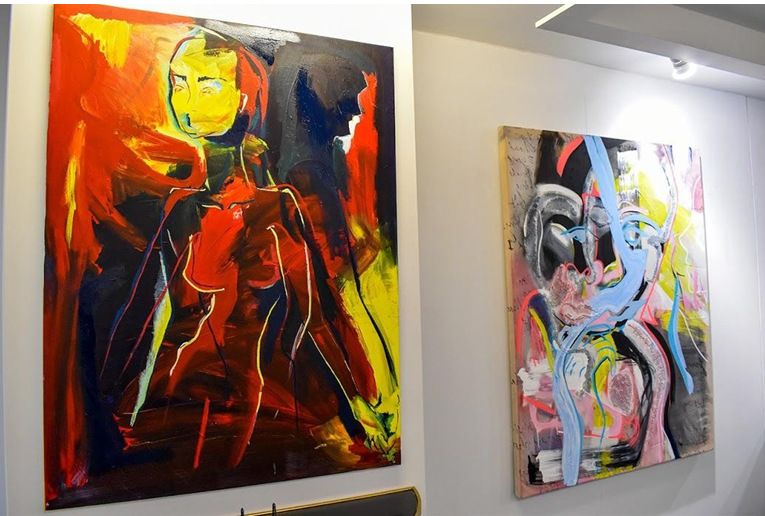 At first glance, you notice her signature fluid colours and the figurative paintings, then you slowly notice numerous other faces and bodies within her work. One can easily get lost in the colours and the stories behind each face, depicting the emotions that arise during and after a conflict. The Slovakian/Bulgarian artist captures the psychological and physiological effects of conflict, celebrating the human strength and the individual potential to face adversities. Raytchev's talents are not limited to one medium, as she experiments beyond paint on canvas, using techniques such as charcoal, ink, acrylics and sculptures.Whilst her work has a strong autobiographical touch, Raytchev also works closely with the participants in her projects, who she interviews, sketches and creates studies of, before creating large abstract portraits that we now see on renowned gallery walls.
With a background in fashion and having attended the London College of Fashion, Raytchev chose the path of art, describing it as her space for 'conceptual freedom'. She highlights the importance of honesty in her work and touches upon Frida Kahlo as one of her inspirations, showing appreciation for Kahlo's tool of expression. The artist describes her work to be inspired by relationships, the impact of honesty in everyday conversations and the significance of sharing a part of yourself with another person. There's so much more to Raytchev's art than the outer layer of paint, and when we questioned which artists inspire her, she states 'I don't get inspired visually by other artists' and instead, her inspiration comes from within, starting with a feeling or an emotion.
A process that is often forgotten, that Raytchev talks passionately about, is 'healing and recovery' within the human psyche, and how every individual heals in a way that is unique to them. Her understanding of emotions, as well as the human body, is beautifully portrayed in the art she creates, encouraging the empowering message that change is possible.
Did you enjoy this article and find it helpful? Why not share it with your social media network below?