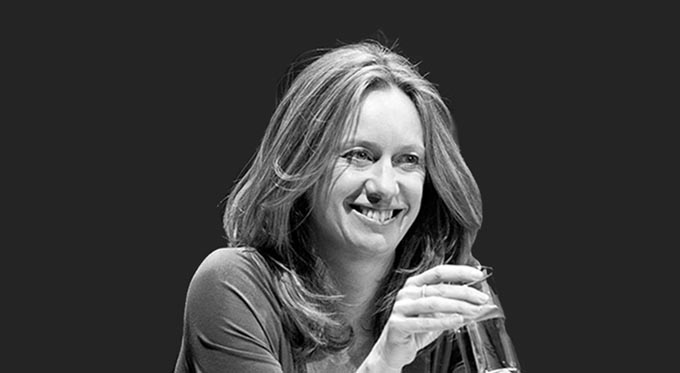 Justine Roberts: Fearless Female Leadership – The Mumsnet Story
Justine Roberts, who was listed as one of the most Inspirational Female Icons to Follow in 2023, took part in this exclusive interview to share what inspired Mumsnet. The founder and CEO also discussed her advice for businesses wanting to follow in Mumsnet's footsteps and her experience of working in a male-dominated environment. Hear all of that and more, in this exciting Q&A.
What inspired you to launch Mumsnet?
I launched Mumsnet, because I had newborn twins, and I had an awful lot of questions. An awful lot of questions to which my immediate circle of family and friends couldn't provide all the answers to.
It was at the time of the dot-com bubble and everyone you met in the street was discussing what their internet idea was. In some respects, it was the right time. I'd had a full-on career in the city, and I felt like I'd earned a bit of time to take a risk.
So, with all these things, I think it's as much about luck and timing as anything. But my inspiration was really to tap into the wisdom of other parents, with the idea that it would make all our lives easier, because we're not trained for this parenting thing.
It was just simply to meet that need. I thought, "well, if it's useful for me, it might be useful for someone else too."
What message or advice do you have for women in a male dominated working environment?
Well, I've worked in two very male dominated working environments. I worked in London, initially on the stock exchange floor where I was one of two women, you know, hundreds of men, and then I became a football and cricket journalist.
I guess I think the world's moved on a bit. Because, you know, it's not so normal to be in such a minority. I think generally, what I found was, you've got to be as good as – actually, in fact, better than – the men around you.
It's not always fair, but there's no point moaning about it, you just got to get on and really address that conscious and unconscious bias by proving people wrong.
I think, as I say, nowadays, it's a bit better. What I would always suggest you do is find your network, particularly if there's women around. Make sure you're supporting each other, because the guys will definitely be supporting each other.
Work hard, find your network and don't get downhearted because the only way we change things is by buckling down and getting to the top.
How can businesses best support the working parents in their company?
So, the number one thing I think parents want from business and from their employer is flexibility. All our surveys [from Mumsnet] say that actually, this is more important than anything else. The flexibility to be honest, and say, actually, my family comes first. Yes, I love my job, but it's always going to take second place in favor of my family.
When I started Mumsnet, I literally started it because I felt I wasn't able to be honest. In the previous careers I've had, working with women who were mothers, I saw them pretending their kids didn't exist. So, I think allowing that level of honesty.
I think then really focusing on flexibility. Walking in the shoes of the people you're trying to support. If you have employees who are going off on parental leave, making sure, for instance, they feel confident when they come back, because they've been kept in touch with things and not everything has completely transformed while they've been away.
It's understood that if you've got people working part time, being flexible to schedule meetings in the middle of the day, or when they're around is important. I don't schedule meetings when they're not around. Try not to make everything about what happens in the pub after work, because parents have to go back and do bedtime!
So, some basic stuff, but it's really about putting yourself in the shoes of your colleagues and trying to show some basic understanding.
If you could give your younger self one piece of advice, what would it be?
Well, the sensible piece of advice I'd give is don't listen to the naysayers and have a bit more self-confidence. Don't second guess yourself too much, basically.
My other piece of advice, which I think is almost as equally important, is to always wear trainers. It means if you're late for meetings, you can run, get there on time, save a fortune on gym membership, and you won't ruin your feet!
This exclusive interview with Justine Roberts was conducted by Sophia Hayes.
Did you enjoy this article and find it helpful? Why not share it with your social media network below?