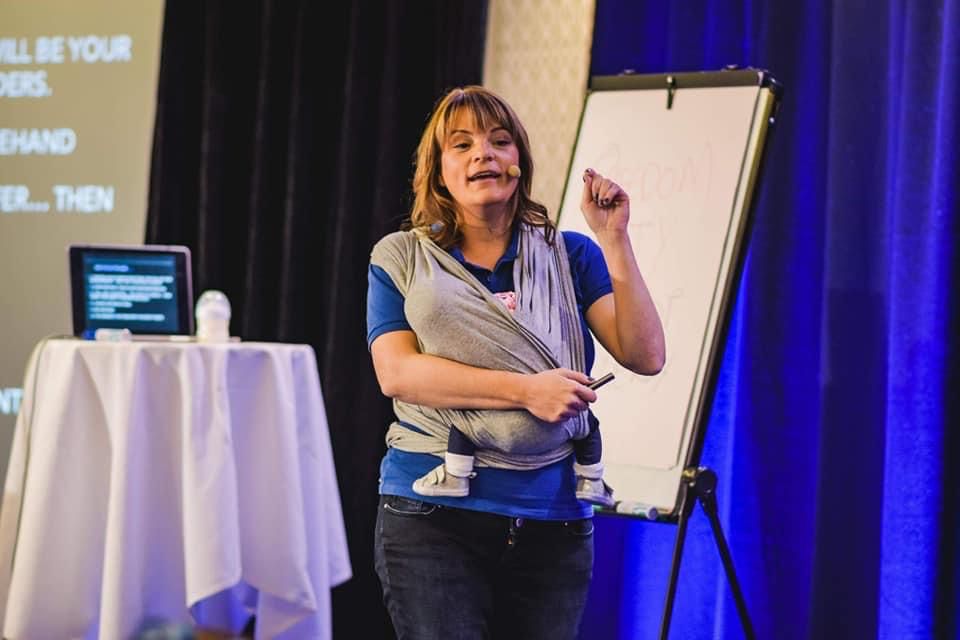 Jo Davison: Motherhood & Entrepreneurship, A Life of Balance
By Sujany Baleswaran
Delving into the entrepreneurial life, Jo Davison did not merely stand on the side-lines to gain her business insight. Over the past 20 years the mother and womanpreneur has started, exited and run countless businesses, creating her freedom business model of today. Having created multiple 6 and 7 figure businesses that can run with or without her, Jo teaches others how to do the same. 'It's never just business,' says Jo, 'my passion is empowering other women to have it all on their terms. To help them achieve their definition of success.'
'Your business should work for you, not because of you. If your business traps you, you do not have a business, you have a job.'
You have a created a successful business helping ambitious female business owners reach their potential – how did your career as a freedom business strategist begin? What led you down this path?
I opened my first business in 2001 with my husband. At first, we were full of enthusiasm, but after a few years, we experienced the stressful toll of a business without a strong blueprint. Wearing all the hats in the business, not only were we seeing the patients, but we were also doing the marketing, sales, HR, finance, IT and dealing with every issue that came up.
The business had started to consume us. We were determined to find another way to run our business and set a time frame to find a solution, accepting that if we failed, we would close the business and pursue something else. We observed and studied successful businesses all around the world, and created our freedom business model. Transforming the business, we bought more time, less stress, more money and recruited our dream team to work alongside us.
As the business continued to grow, other business owners reached out for our help, implementing our strategies into their business too. We became mentors and consultants.
The more people we helped, the clearer the pattern became. Many of my female business clients needed help with their own self-image and confidence as leaders, as well as balancing their business and family life. As a mum of 4 kids, this resonated with me, and there began my passion for helping women create a business that gives them success and freedom on their terms.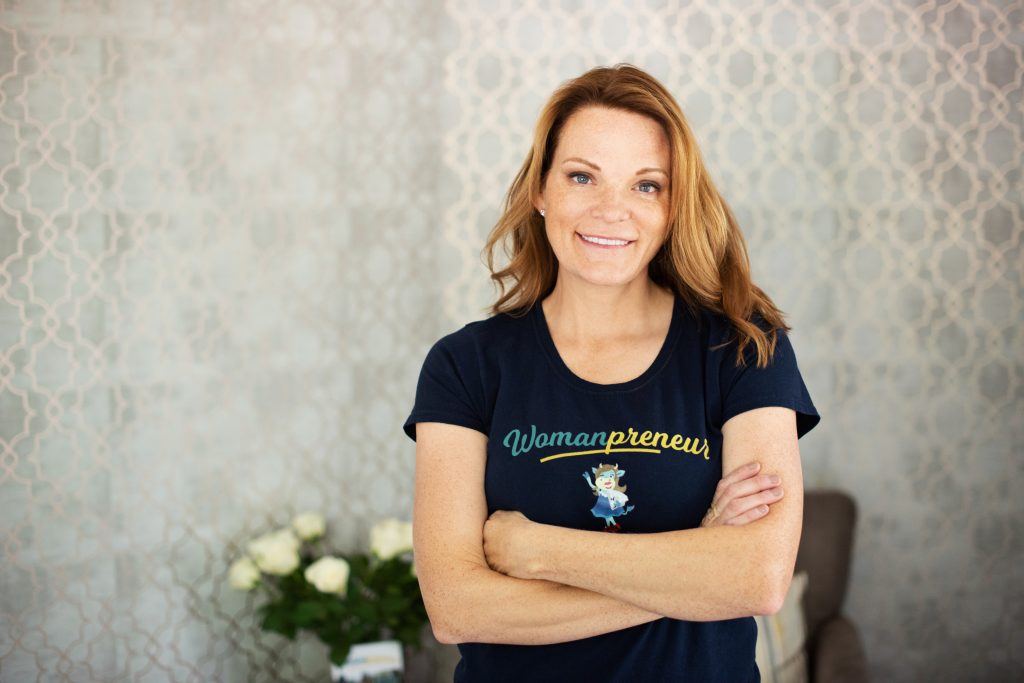 You said 'If a business traps you, you do not have a business, you have a job,' and there are many people who feel the same way. The pandemic has led countless people to reconsider their jobs with many choosing the entrepreneur's path. Have you noticed this in your own business and clients? What changes have you implemented to accommodate this?
There has been a massive shift. During the pandemic, many people re-evaluated their careers and business. During this time, I have helped more business owners pivot and create a digital freedom business, helping them unpack their knowledge and expertise, turning it into online digital products, courses and coaching. It has been inspiring to see them take charge of their life and successfully launch new products and services despite the chaos of the pandemic.
You have four beautiful children and running a successful business. How do you balance both your personal and business life? What do you do to recharge?
I am blessed to be a mummy, happy wife and businesswoman with the freedom to live on my terms. It wasn't always this way. When my kids were younger, I felt like I needed to work long hours or the business would fail. I missed many friend's parties, play dates, school plays and sports fixtures and sacrificed mummy time feeling like I didn't have a choice.
Today, this is a driving force for my life, a reminder to not fall back into that lifestyle. To achieve and maintain the balance I have now, I had to change myself and how I chose to show up.
Determined to make a change, I decided exactly what I wanted and what I didn't. I set non-negotiables conditions, from my working hours, family time, the clients I work with (who need to appreciate and respect I am a hands-on mummy) to my fees. Then I stopped doing all the tasks in the business that I was either not very good at or didn't enjoy and assembled a 'power team' around me.
To recharge, I love to spend time with my husband, my mum and my mother-in-law, my close friends, and having fun with my kids. Solo time is also the perfect way to recharge, from massages followed by a soak in a hot bath to a night in with Netflix or a book, or weekends away with my husband.
You have built the freedom to be anywhere in the world, and you are currently going back and forth between England and Spain. Do you have any future travel plans?
Of course, travel is more problematic currently. I would normally be in Spain at this time of year and travelling frequently. Due to restrictions, I have spent time refurbishing our home. I am blessed to live in the countryside in the UK and have fallen in love with my home on a deeper level over the last couple of years.
You're the author of not one, but five books. What was the inspiration behind each book, and what did your writing process look like?
I love writing and sharing my strategies and ideas. My books all relate to different aspects of my business and leadership experience. I have a system for writing my books. I plan the chapters and write them often by hand first. Then start working on the computer. Once I have my first draft, my team step in for the techier part of the process with editing, proofreading, and design. We have all worked together for years, so it's a pretty smooth process.
I am writing my next book, and I would love to take this one to a mainstream publisher and experience how that process may differ.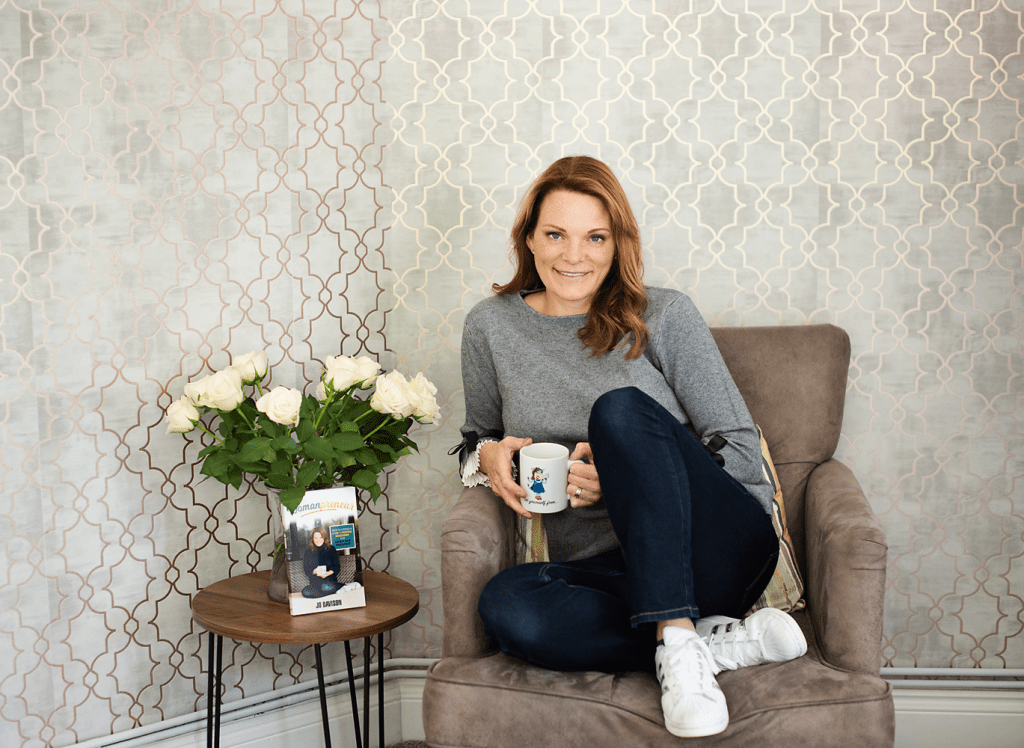 The Freedom Business Podcast – an amazing venture, tell us more about this. This is a podcast with your husband, so we have to ask, how do you handle work with your husband? How do you keep your business and work-life separate?
I love working with my husband – we get on great and work becomes fun when we're together. As well as our projects together, we both have other business interests so that keeps things balanced. It means I get to work on projects that I want and vice versa, and whilst we support each other, we achieve success in our own right too. We find it is important to ensure good communication and respect each other's ideas and opinions. We decided many years ago that our personal relationship is more important than our business, and we must always put that first, so with this at the core of our relationship, it helps us stay on track.
It's hard to keep business and life separate. We have a couple of rules we try to stick to, no business chat in our bedroom, as that should be a place of relaxation, or during family time. However, it's not easy as anyone living in a passionate, entrepreneurial household knows.
What does female empowerment mean to you?
I understand female empowerment may look different in different cultures. However, I believe that women deserve to have it all. To be happy and live a life they love. We should not wait for another person to come and rescue us if we are unhappy. We need to find the self-belief and strength to empower ourselves. An integral part of female empowerment is growing our inner confidence, surrounding ourselves with people who support us, especially if we are in business and taking charge of our financial plan.
If we have self-confidence, a close peer group that encourage us when we need it, and the financial stability that we have created ourselves, it is much easier to feel empowered.
What are three pieces of advice you would give to women entering the world of business?
1. Decide what you want and set boundaries. This will help to protect your time and mental health. You don't have to sacrifice yourself or your family life.
2. Don't do everything yourself. Create a power team that will help you.
3. Ensure it pays you. Far too many women undercharge and treat their business like an expensive hobby that costs them money. Despite working hard, they end up struggling financially.
---
Want to see if you are ready to build a freedom business? Take my free quiz here: freedombusinessquiz.com/
Did you enjoy this article and find it helpful? Why not share it with your social media network below?