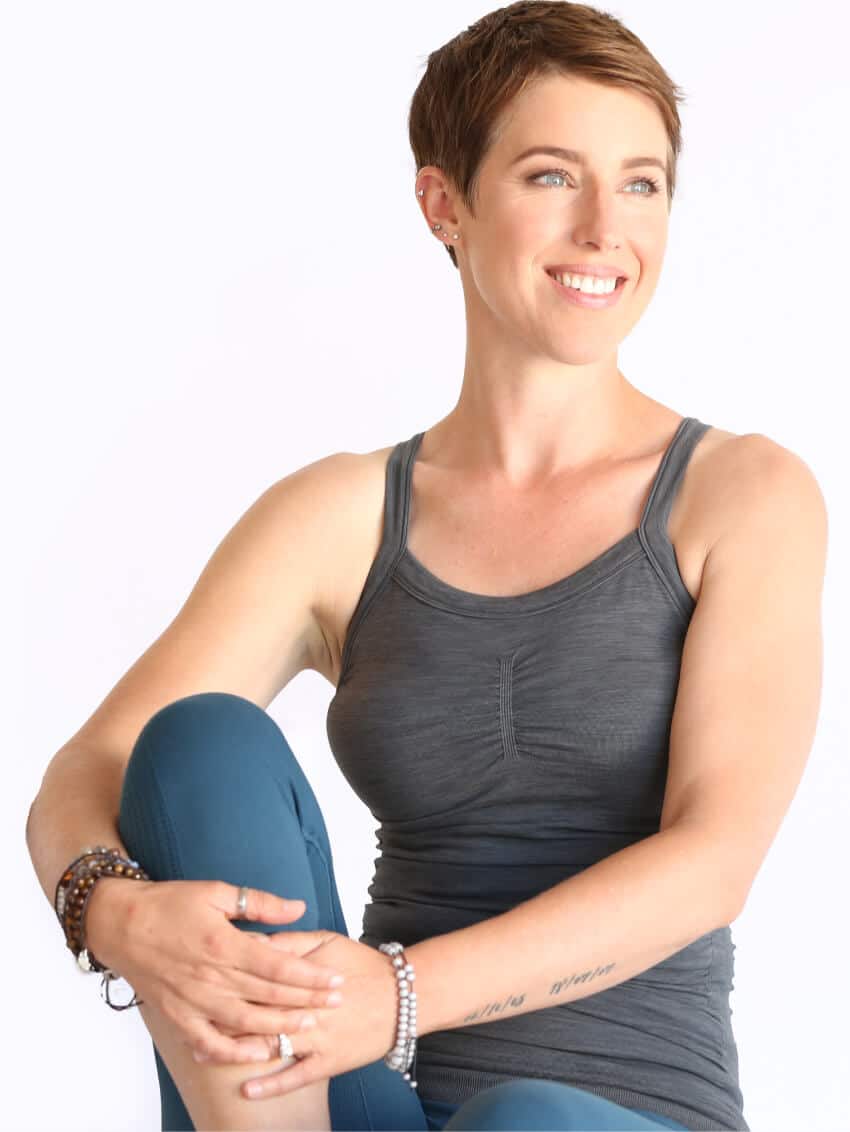 Wendy Powell: How to empower others
Wendy Powell

How to empower others
By Lea Steuri
She is the founder and CEO of the leading global digital health tech platform MUTU System. Wendy Powell is the entrepreneur behind the world best-selling, medically recommended online program for mothers. Through her program, she reaches and connects over 65,000 women worldwide. MUTU System is trusted by many, including Hollywood celebrity trainers and their clients, specialist women's health experts, surgeons and even royalty. Wendy is empowering women worldwide and helps them reclaim and love their bodies and finally find the confidence and health they deserve.
What motivated you to start MUTU System? Was it easy for you to venture out?
MUTU System was what I needed when I had my babies, but couldn't find. Overcoming feelings of powerlessness, body shame and failure after the births of my children was my motivation. What I learned about physiological and emotional disconnection from our body became the basis for my programme. I was a personal trainer working with expectant and new mums before I had my own children, but my own experiences showed me what was missing from everything I had been taught.
MUTU System began in 2009 with an idea, an old laptop and a Flip camera. As a mum of two under 5, with a decade of personal training experience but with no technical experience, I self-learned coding, video editing, e-commerce platforms and website design. I just kept going, knowing that women deserved more than the fitness industry at that time was offering.
What makes MUTU System so unique?
[rml_read_more]
The online support and expert guidance for our MUTU Mamas is unrivalled. Our MUTU Connect forum is run by a certified MUTU Pro who answers questions, supports and motivates, and posts challenges, bonus videos and more every day. MUTU System is often described by members as 'so much more than an exercise programme'.
Also, I am a globally recognised expert in this specialist area of women's health, so our members are in very safe hands. MUTU is the pioneer and leader in the industry, medically recommended and with regular updates and enhancements in line with tech advancements and new scientific knowledge.
Developing a programme like this must bring certain challenges. How did you come up with the programme, and what were some of the obstacles you had to overcome?
Mindset and up-levelling was vital. As my vision got bigger, it became increasingly out of the reach or comprehension for my peers and networking groups. I now surround myself with highly successful women, as well as coaches and mentors, who have transformed my mindset and my vision. I consciously 'put myself at the table' with women who break barriers and inspire me.
Legal, data and tax compliance is an ongoing challenge for a cross-border business like MUTU. Global e-commerce is never straightforward or cheap. I am now as fluent in legal and tax issues, as in biomechanics and exercise science.
As a growing online brand with social media platforms reaching hundreds of thousands of people, being exposed to personal or professional criticism can be tough. There will always be those who want to tear you down or just plain don't like you.
What you do to help women is very inspirational. Where do you find inspiration?
From our community of MUTU Mamas. More than 65,000 women around the world who know that MUTU System is a safe, non-judgmental and inclusive space, where they will receive nothing but credible, expert guidance along with a whole lot of MUTU love. My inspiration is the community we have created and the sense of belonging. It's how they feel about themselves and each other – both my customers and my team. 'You gave me my life back'; 'Your programme saved my marriage'; I no longer feel broken, I feel strong'; 'Thank you for giving me the tools to take back my body. I feel empowered'. Every woman who finds the confidence she deserves, makes me proud of what I do and inspires me.
You are empowering women all around the world. Did you feel there was a need to change the conversation around women's bodies or did you yourself have any bad experiences?
I created MUTU because I needed it, and the voices that now fill our community, tell each other we are powerful, strong, that we are 'enough'. The world of becoming a mother is big on guilt and judgement – from how you live, move and eat when pregnant, to how you give birth, how you feed your baby, how your baby sleeps, whether you go to work or stay home, how you school, parent or role model. It's endless.
When I had my babies I was in the fitness world, whose messages are motivational, healthy and inspiring in many ways. However, the 'fitspiration' world, especially on social media, can be as body shaming or judgemental as the world of slimming and weight loss. I built MUTU System to create a different community and a different inspirational mindset option based around strength, dignity and confidence.
MUTU System can be reached through https://mutusystem.co.uk/ or https://mutusystem.com/
Did you enjoy this article and find it helpful? Why not share it with your social media network below?