How can I keep the man I love when he loves someone else?
Dear Judy,
I have had a very big shock in my personal life recently. The man that was my partner has been seeing someone else and I am finding it very hard to accept it. The difficult thing is that we still live in the same house and I still love him. We have been with each other for eight years, we grew together and I can't believe that he has given up on me for another woman.
We came to this country together when we were both very young and have gone through many difficulties and challenges supporting each other. I made a big sacrifice by working so hard when he was going to university, trying to give him space to study and encouraging him to achieve his degree.
Now that things have started to become easier in our life he has told me that he is in love with another woman, who he met at the workplace of the job that I helped him to find. How can this happen? I feel so bad and I don't understand my feelings. How can I still love him? He told me that they are planning to move in together and soon he will leave the house. I don't know if I would be able to survive after that. Please can you give me any advice to find the strength and to let it go? Or should I hope that he will come back to me again?
I don't know what to do, how to behave and what to believe.
Elena
You need to know the reasons why he wants to leave
Dear Elena
You need to know the reasons why he wants to leave. It is a horrible experience to be told by the man you love and live with that he is seeing someone else and would like to move in with her.
There is no doubt that your partner has behaved badly. Of course you are immensely hurt, angry and upset. But if you would like the relationship to continue there are many things you need to do.
You are both still young. Men and women continue to learn about themselves in their twenties and thirties, exploring and shaping their values and understanding their needs so that they can try to have the life they want as they grow older. You say that you 'grew together' but partners in a relationship do not always 'grow' at the same time and something is clearly out of alignment in your relationship if he is planning to move out.
If your partner is a man worth keeping, he will be feeling very guilty about what has happened. Try and persuade him to go with you to professional marriage counselling so that you can both understand what has happened to your relationship. If he will not go with you, go on your own.  You need to know the reasons why he wants to leave and you need to know what part you may or may not have played in his decision. Sometimes that knowledge is very painful. The other woman may be the cause of your husband wanting to leave; or it may be that he has been unhappy with you and you did not realise.
If you want him to stay, put as much effort as you possibly can into improving communications. Do not blame and do not allow him to blame you. Try to speak openly and honestly with one another. You are entitled to know the truth. At the same time do your best to learn more about yourself and your own needs. When you do that, your relationship may well improve and if it does not, for even if you stay together, you might find that you will not be able to trust him again, you will be better equipped to move on to a future, with or without your partner, where you will be able to love again and be happy.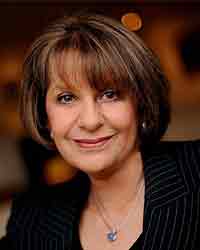 ABOUT JUDY PIATKUS
Judy Piatkus achieved a diploma in psychodynamic psychotherapy and counselling and worked in an NHS surgery in Harley Street London, for 450 hours, as well as in her own private practice. Judy now works with a wide range of organisations and businesses as a leadership development coach, consultant and mentor. She is also in much demand as a speaker on the topics of entrepreneurship, future trends, angel investing and building a great business.
Did you enjoy this article and find it helpful? Why not share it with your social media network below?