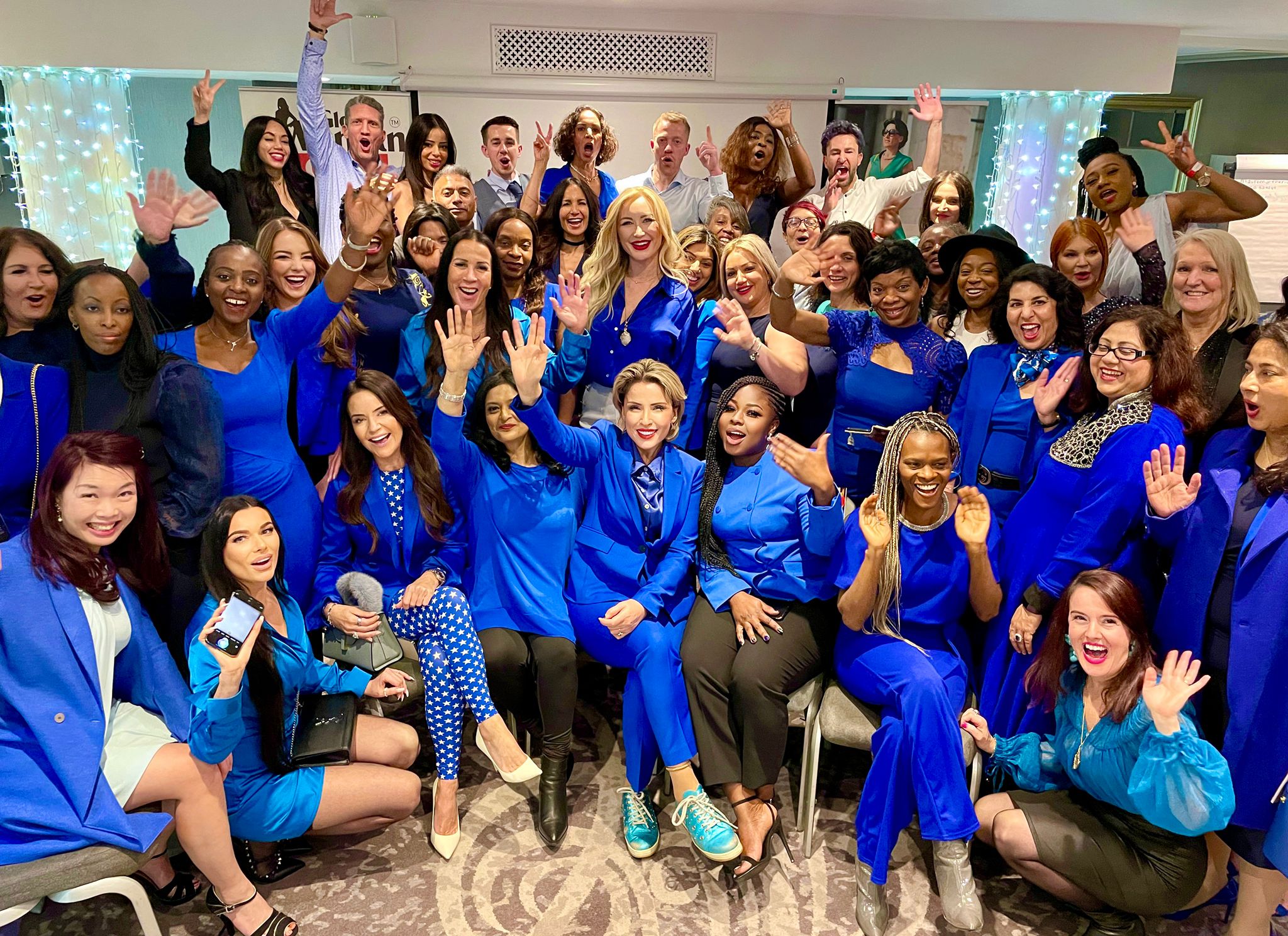 Global Woman London: A Sea of Blue
From the sparkles of December to the royal blue of January, Global Woman London welcomed the first breakfast networking event of 2022. Kick-starting the morning, coffee in hand, with Tre Lowe on the decks and hit single Body Groove playing through the speakers, the ladies were out of their seats, ready to get the day started. Welcoming both familiar and new faces, the Global Woman team were ready for another successful networking event. With the mindful thought of new beginnings, new aspirations and new business goals, businesswomen and entrepreneurs from all corners of the UK, joined the CEO of Global Woman Mirela Sula at Richmond Hill Hotel on Saturday. The new year is often accompanied by changes, starting a new path, venturing out of your comfort zone, saying goodbye to old habits and welcoming new beginnings. The powerful atmosphere on Saturday was the perfect nod to the new year.
'If you want to empower a woman, give her a microphone'
With the launch of Global Woman's speaking campaign, our first 6 speakers, Roneish Myers, Angela Middleton, Mimi Bland, Daria Fidecka, Dr Dunni Atalabi and Ramona Pop, took to the stage to give us a little insight into their lives, their journey to success, the challenges they have overcome and shared their advice with the club. Hosted by our regional director of Accra, Linda Attram, the 6 speakers were greeted with tremendous support from the audience and applause of encouragement. Watching these powerful women, take the microphone and radiate confidence as they shared their stories, is exactly what our Global Woman events are about. As always, the Global Woman members took to the stage for their 2 minutes in the spotlight.
'Your network is your net worth' – Roneish Myers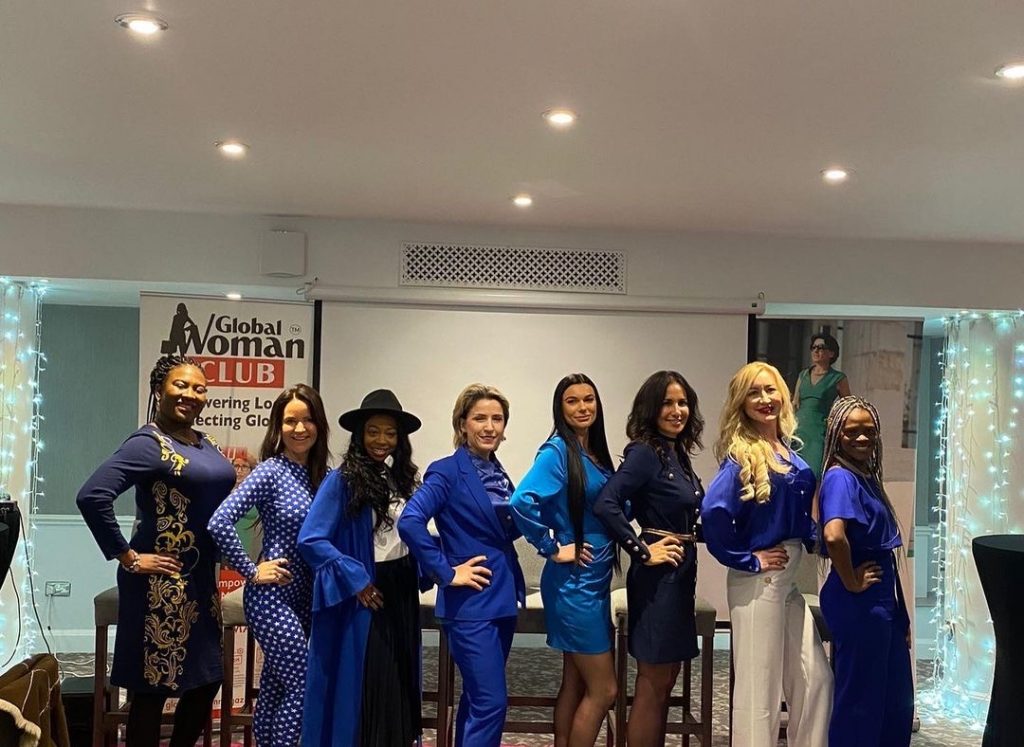 With the success of the event, Mirela was delighted to announce the launch of Global Woman Club Notting Hill, introducing Enas Daeki as the new regional director. Bringing a new twist to the Global Woman networking events, Enas promised a one of a kind networking event with a concoction of networking, activities, dancing, singing etc. The club will be launching on Tuesday 8th February at 5pm – limited tickets so grab your tickets today!
Handing the microphone to Enas Daeki, the room took a moment to bring to the stage the 6 men in the room, Vincent Dale Hancock, Allan Kleynhans, Ryan Nurse, Tre Lowe, Baiju Solanki and Claus Geissendoerfer, to share their advice on how to grow your confidence. It was incredible to see the support of these gentlemen, applauding and congratulating the women in the room.
'Global Woman is a sacred space because this is probably the only place you can come and be your true self. As a seed, come into the environment and nurture and grow…' – Baiju Solanki
We are back next month for our monthly breakfast networking event. Join us on Friday 18th February – the capacity is limited so BOOK your ticket now and make sure you don't miss this opportunity. If you are a business owner, author, coach, mentor, consultant, trainer, practitioner, accountant, shop owner, or simply have an idea to start your business. Or perhaps you want to take your knowledge and share it with the world – then this networking event is for you.
What to expect at our networking event:
Fantastic delicious breakfast in a luxury hotel
Connecting in person with some amazing women entrepreneurs from all over the country
Learning from my masterclass – Launch your Business and Take it Global
Dress up, makeup and show up for some beautiful pictures by our professional photographer.
If you are a member, you will be able to speak in front of the room for 2 minutes.
A lot of social media exposure.
Plenty of opportunities to win prizes from the raffles.
After the breakfast event, you are free to join us for our business lunch and continue building relationships.
Did you enjoy this article and find it helpful? Why not share it with your social media network below?