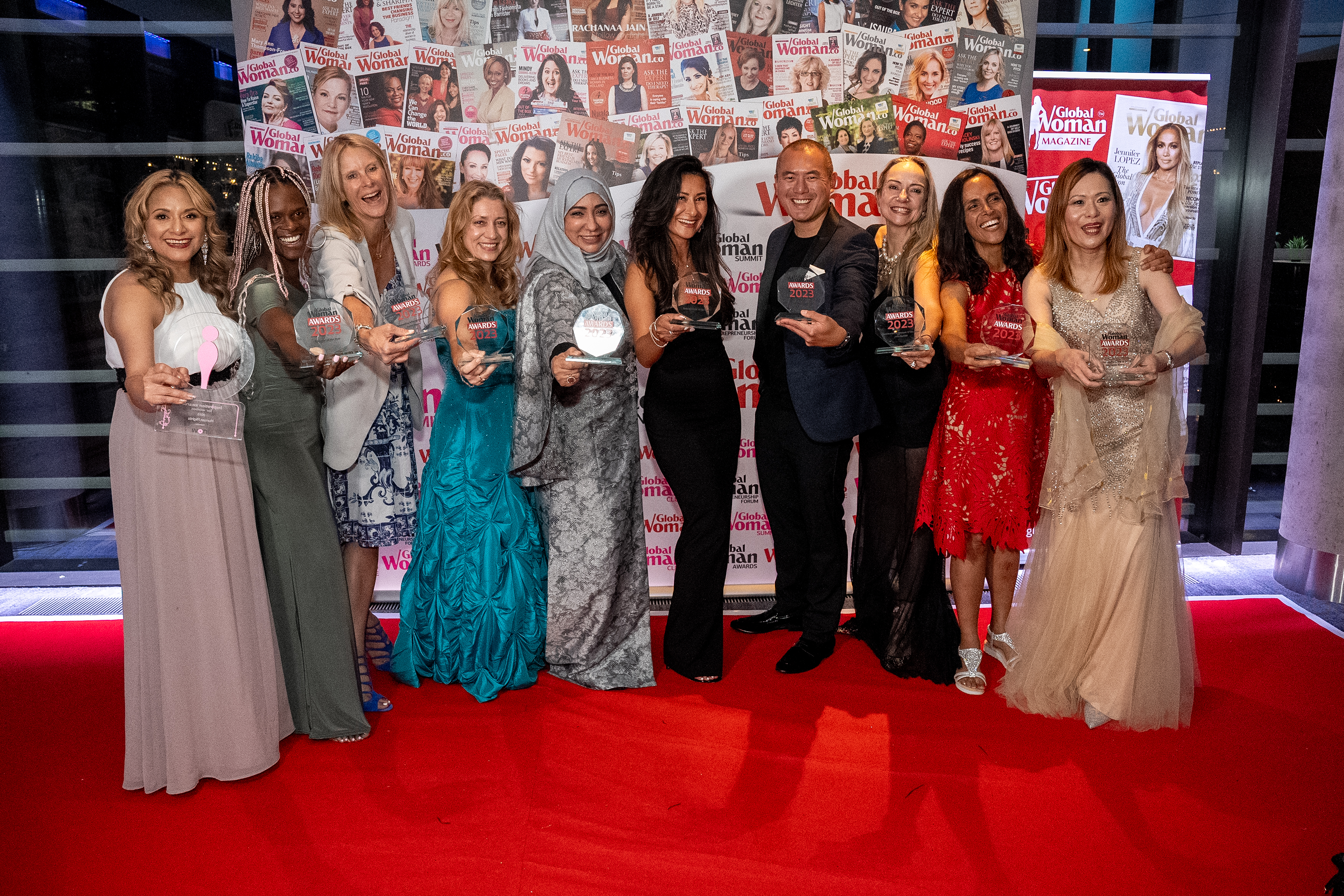 Global Woman Club 2023 Summit — Award Winners
---
The Global Woman Award Ceremony recently celebrated remarkable individuals who have made a lasting impact on society, showcasing pioneers in various fields driving gender equality and progress. Among the winners, the event honored Rosemary Reed, Rose and Ngozi, Dr. Fab Mancini, Vanessa Yoo-Reb (Xuereb), Poppy Cleall, Dr. Muhammad Amjad Saqib, Simon Alexander Ong, Jessen James, Linda Attram, Isabel Azoulay, and Giovana Vega for their exceptional contributions to their respective domains, making the world a better place through their impactful work and dedication.
---
Gender Equality Advocate
Rosemary Reed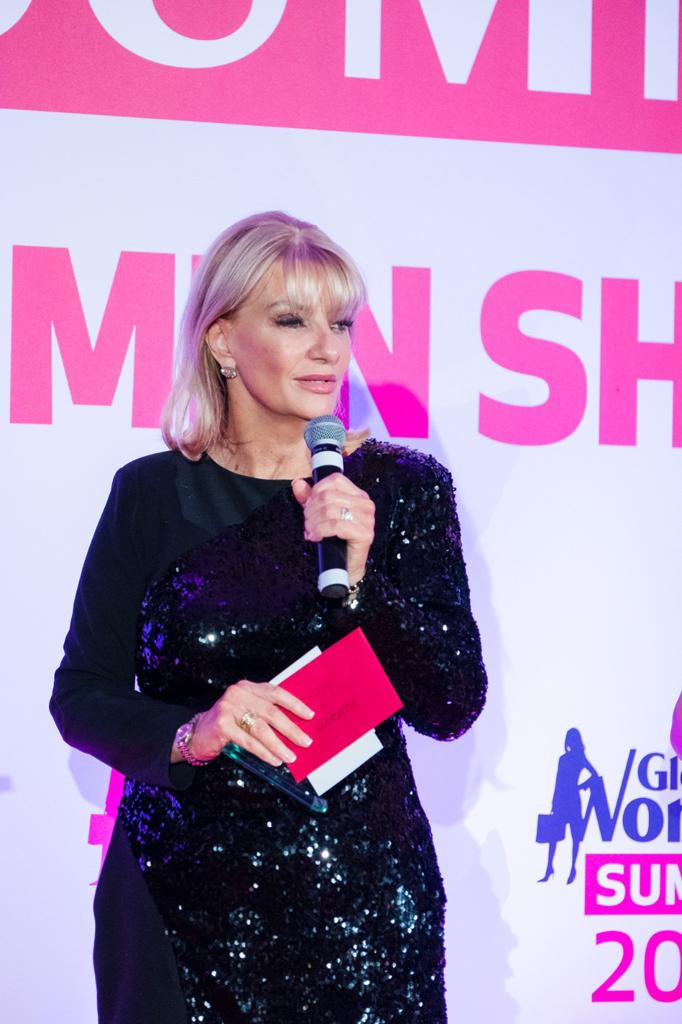 Rosemary Reed is an Award winning Director, Producer, and Founder of POW TV Studios. Her shows focus on diverse and authentic storytelling, particularly in female-centric narratives. As a trailblazer in the tv industry, Rosemary strives to inspire and pave the way for the next generation of much needed female directors, and producers aiming to transform the landscape of global film and television. Driven by a passion for women's equality and representation, she is an ambassador for charities such as Refuge – Centre point Jane Goodall foundation and works tirelessly to raise funds and awareness for those who are vulnerable.
Charity of the Year Award
Rose & Ngozi of Sistah space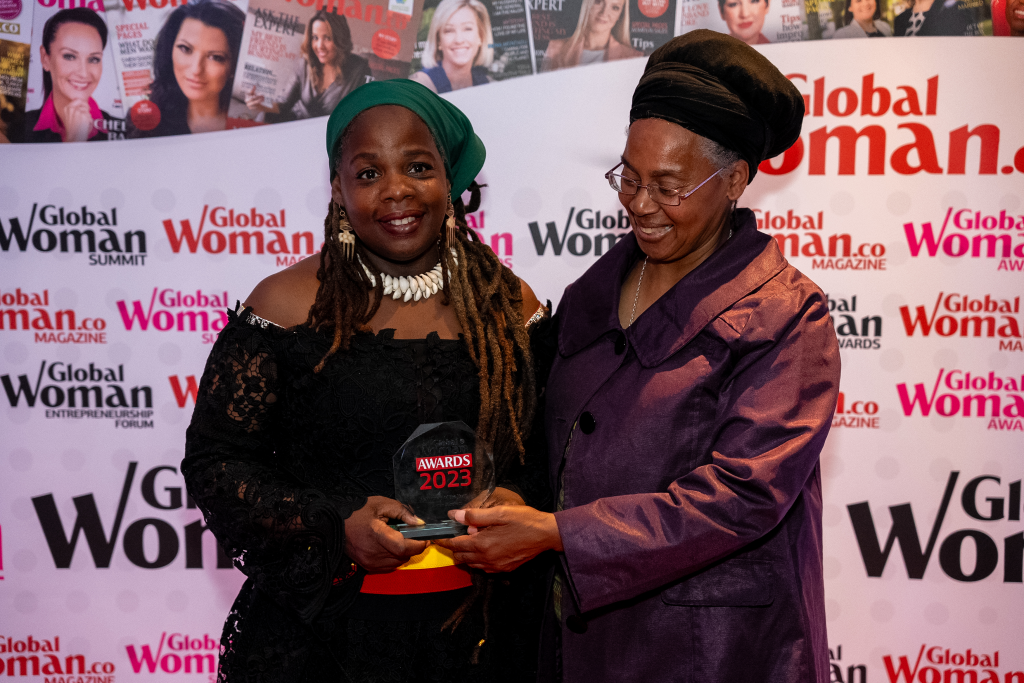 Ngozi Fulani, a versatile and multi-talented professional based in London, has made a significant impact in various fields. As an Independent Domestic Abuse Advisor (IDVA), she provides crucial support to victims, ensuring the safe return of children to their homes after removal. Ngozi is also a Registrar, Teacher, and Master of Ceremonies at Dakrobi Arts, where she officiates at various events, conducts workshops, and performs African dance and drumming. Her dedication to education is evident through her teaching roles at Belfairs High School. With her extensive experience and qualifications, Ngozi continues to positively impact her community and beyond. Rose, to the right, and Ngozi, to the left, were awarded this special award at the Global Woman Summit.
Man of The Year
Dr Fab Mancini
Dr Fab Mancini is recognized as Man of the Year for his outstanding contributions to the field of health and wellness, promoting holistic approaches to well-being and inspiring individuals to take charge of their health and live their best lives.
Trailblazer Award
Vanessa Yoo-Reb (Xuereb)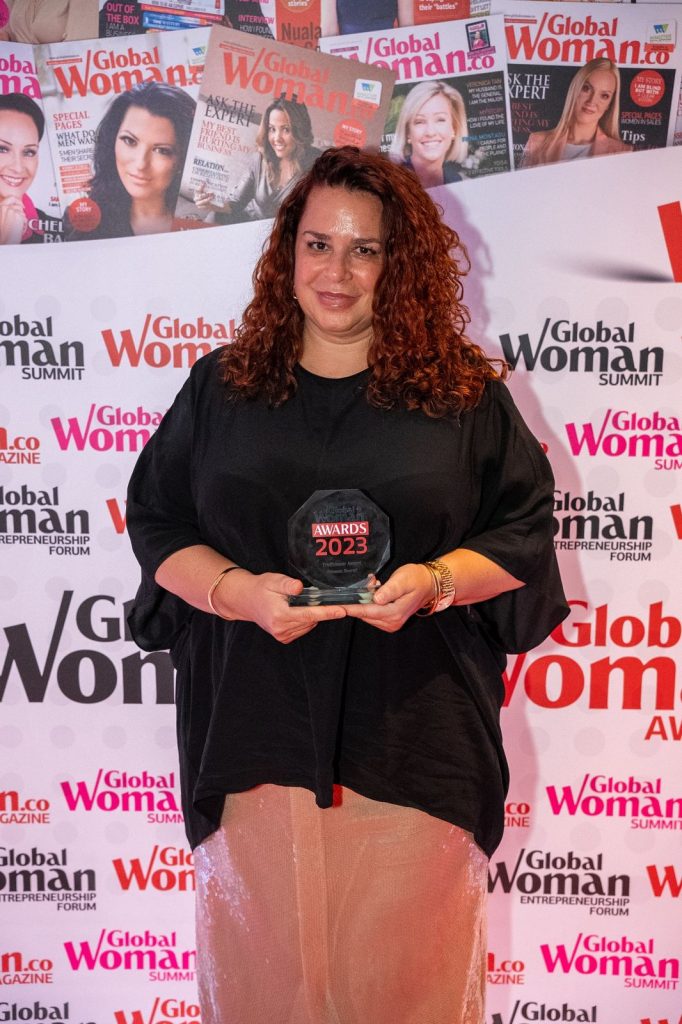 Vanessa Xuereb The Entrepreneurial Force Behind Soho House She is the chief membership Director of the Soho House group Considered the face of Soho House, Vanessa has rightfully earned an endearing name among her peers as "The Queen Of Soho" and has played an instrumental role in the global expansion of the world renowned Soho House which now spans over 15 countries. With her undeniable expertise and unwavering dedication, she has helped shape Soho House into the international powerhouse brand it is today.
Personality of the Year
Poppy Cleall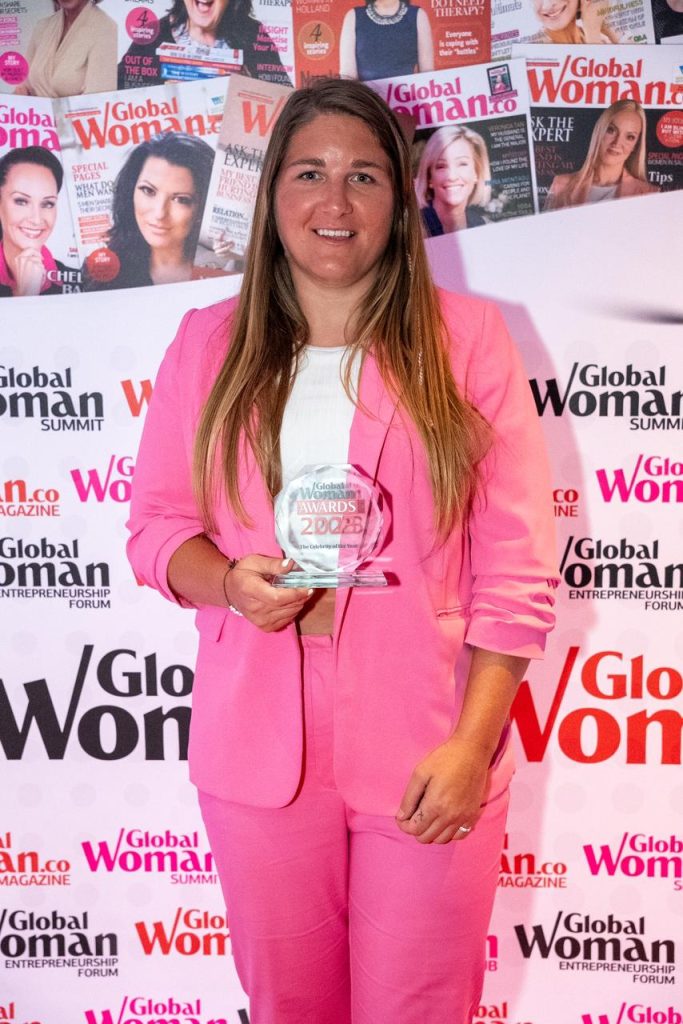 Poppy Cleall, an exceptional English rugby union player, is recognized as the Personality of the Year for her extraordinary contributions to women's sports and her remarkable achievements in the world of rugby. As a key member of Saracens Women and a leading figure in the sport, her remarkable accolades include being named the 2021 Six Nations Player of the Year, England Player of the Year, and the all-time leading try scorer in the Premiership. Poppy Cleall was also nominated for the World Player of the Year in 2021.
Global Man of the Decade
Dr. Muhammad Amjad Saqib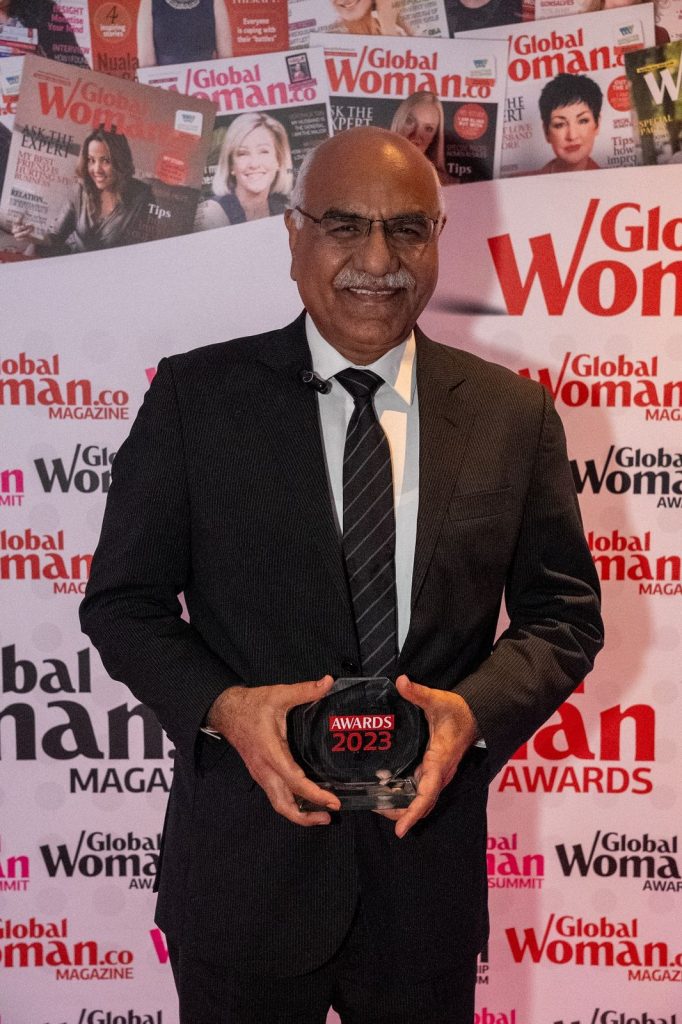 The winner is Global Man of the Decade: Dr. Muhammad Amjad Saqib! A winner of Asia's Nobel Prize equivalent the Ramon Magsaysay Award, globally celebrated Dr. Muhammad Amjad Saqib from Pakistan is bestowed with the first ever prestigious Global Man of the Decade award for his exceptional contributions to humanity through poverty alleviation, utilizing an innovative 100% interest free microfinance model. Through his Akhuwat model, that was initiated with a 100 dollars donation in 2001 and managed to disburse over 1 billion US dollars in 22 years, has transformed tens of millions of lives, enabling individuals to break free from the cycle of poverty and achieve economic independence. His model is studied at Harvard, Oxford, LSE & worldwide.
Best Author of the Year
Simon Alexander Ong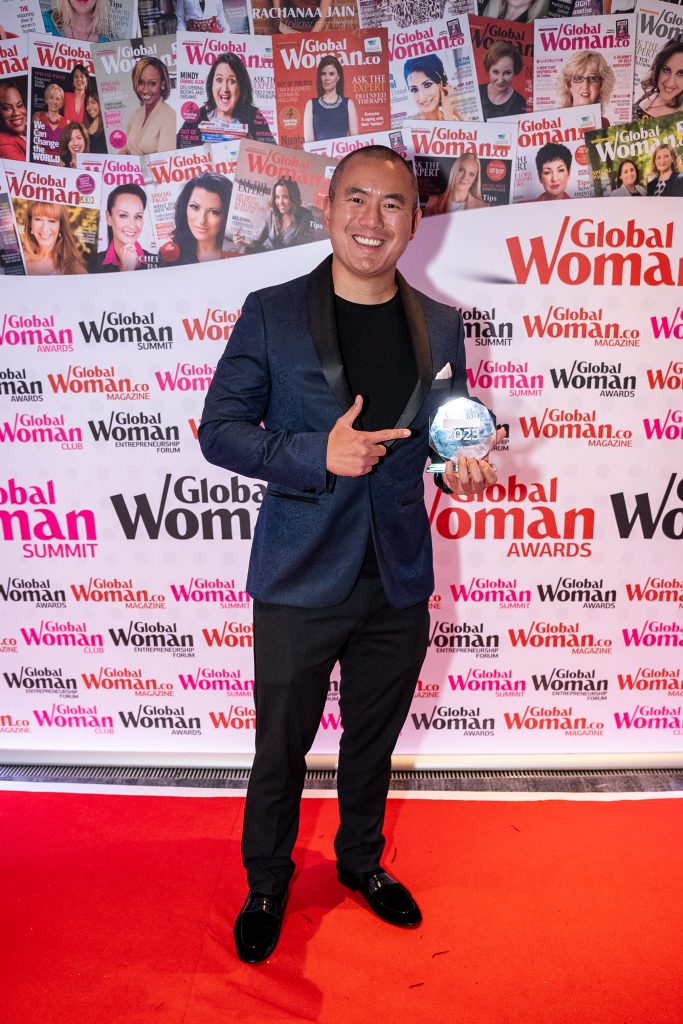 Simon Alexander Ong, an exceptional writer, who receives the Best Author of the Year award for his transformative book, Energize. In this insightful work, Simon Alexander Ong introduces readers to the art and science of energy management, teaching them how to tap into their natural energy resources to optimize their productivity and achieve their greatest goals.
CEO of the Year
Jessen James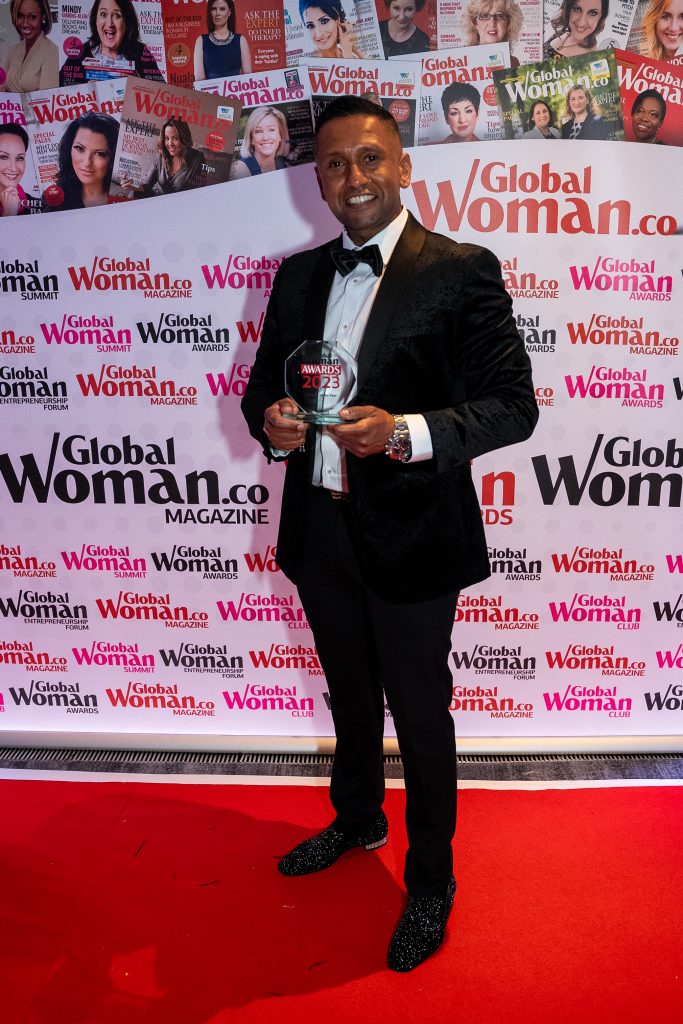 Jessen James, a visionary leader supporting entrepreneurs, is honored as the CEO of the Year for his exceptional contributions in empowering women in business and public speaking. With a genuine commitment to fostering the success of female entrepreneurs, Jessen has provided invaluable support, guidance, and mentorship, helping them navigate the challenges of business and develop their public speaking skills.
Outstanding Achievement Award
Isabel Azoulay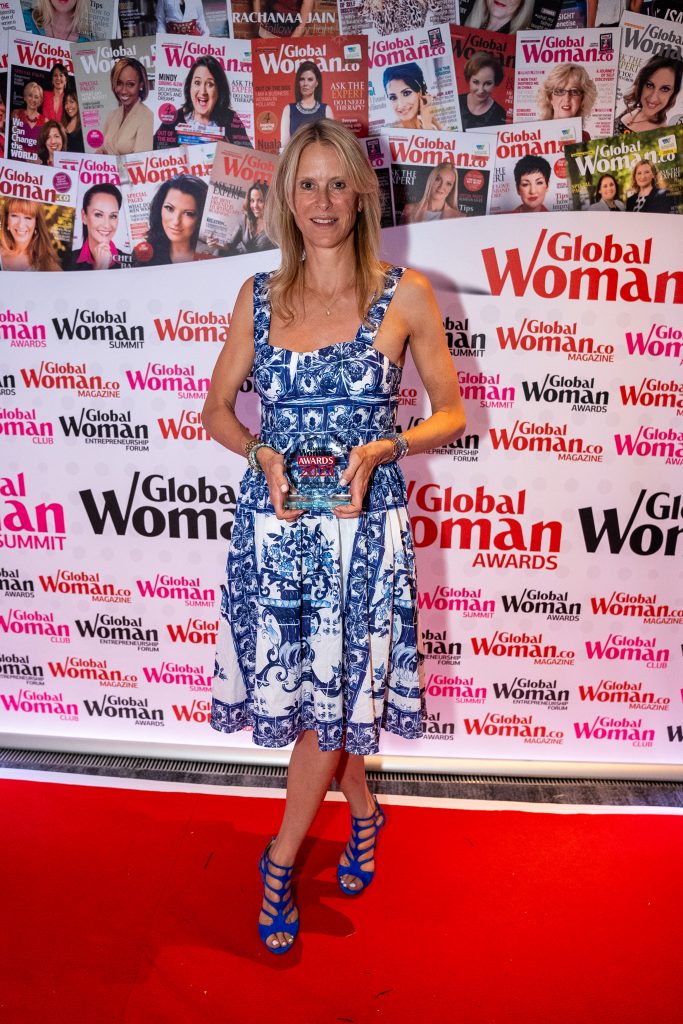 Isabel Azoulay is honored with the Outstanding Achievement Award for her remarkable achievements in establishing and growing her firm, FrontRow. With unwavering determination and a strong work ethic, Isabel has built a thriving business from scratch, investing in emerging venture capital funds and supporting innovative companies and entrepreneurs.
Outstanding Mentorship Award:
H.E LAILA Rahhal EL ATFANI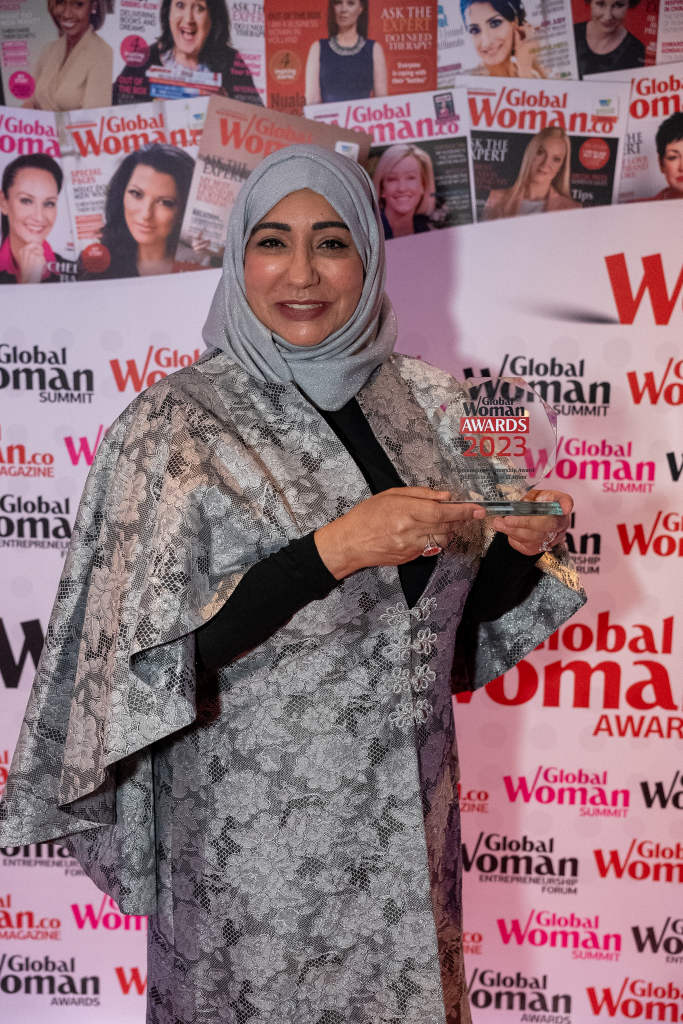 H.E LAILA Rahhal EL ATFANI is recognized with the Outstanding Mentorship Award for her invaluable guidance, support, and mentorship, nurturing the talents and empowering the next generation of leaders and professionals.
Inspirational Woman of the Year
Julia Castelli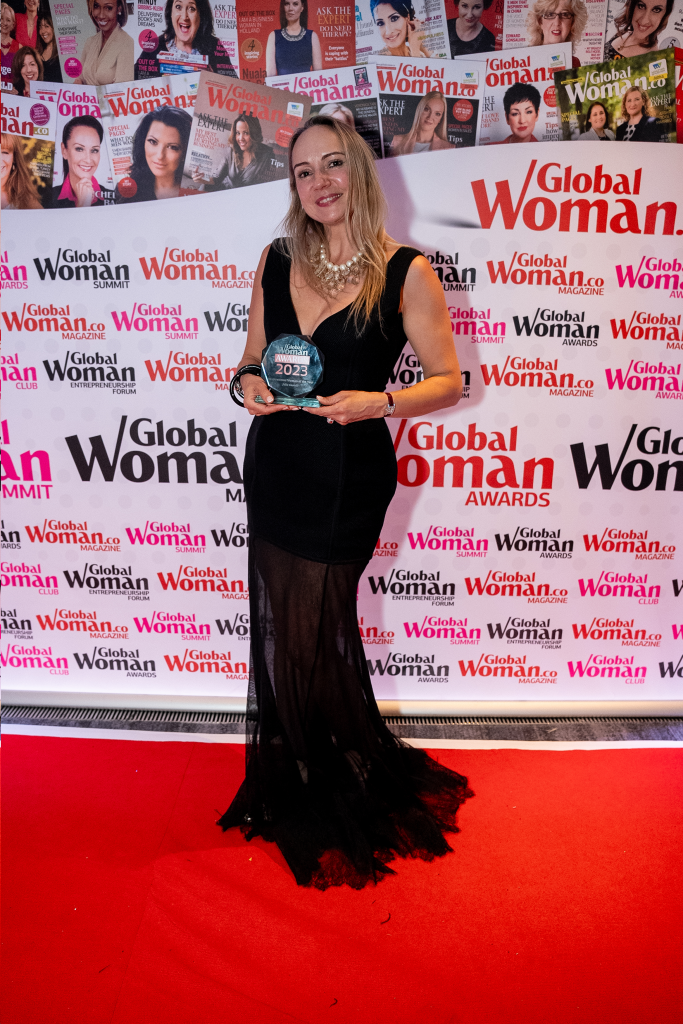 Julia Castelli is celebrated as the Inspirational Woman of the Year for her remarkable achievements, resilience, and her commitment to making a positive impact, serving as a source of inspiration and empowerment for others.
Business Award
Sara Yates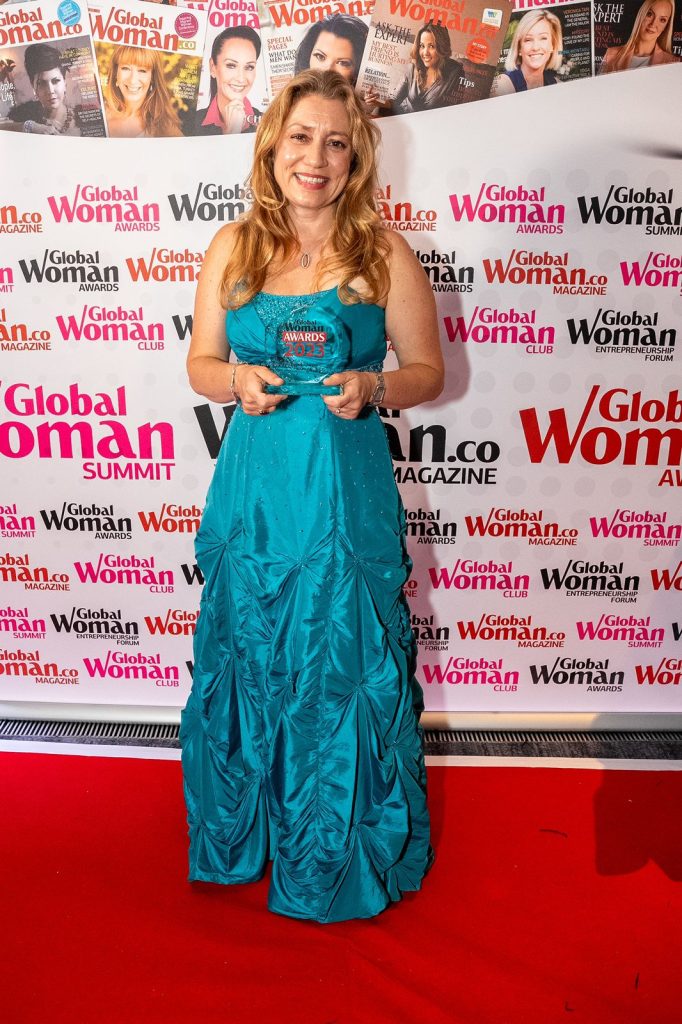 Sara Yates, a highly accomplished business leader and Senior Advisor to the Private Equity/Search Fund asset class, is celebrated as the recipient of the Business Award for her outstanding achievements and exceptional success in the business realm. Sara Yates' remarkable contributions and dedication to excellence make her a true standout in the business world, deserving of this prestigious award.
Humanitarian Award
Jo-Ann D'Costa-Manuel OBE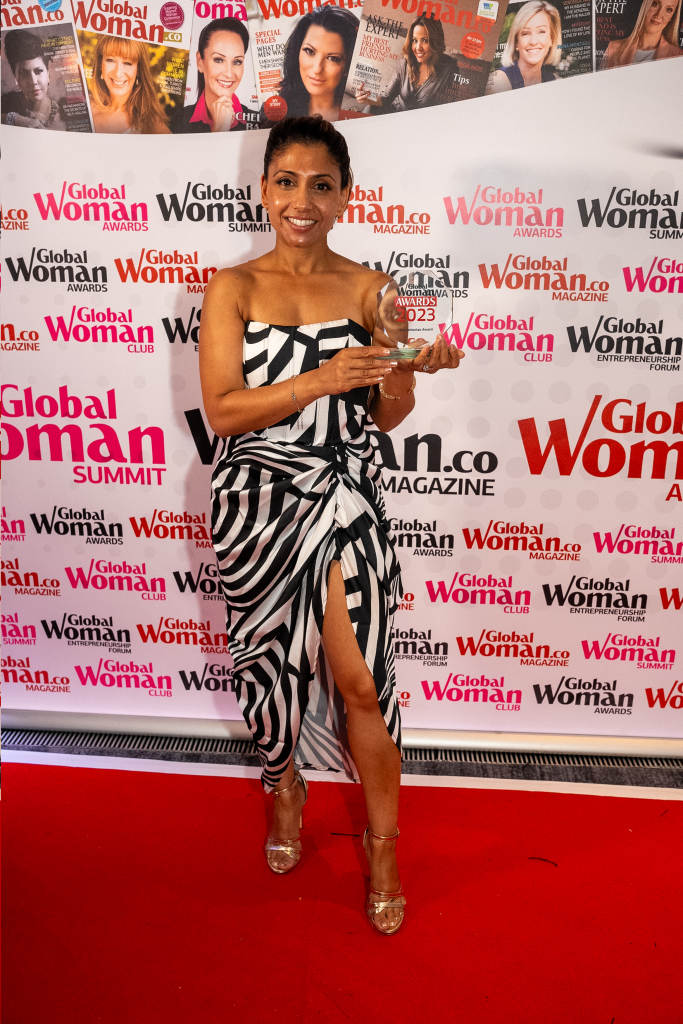 Jo-Ann D'Costa-Manuel OBE a Charity Pioneer and Director of the John Caudwell Foundation, is honored with Humanitarian Award for her extraordinary compassion, selflessness, and dedication to serving others. She has made a significant and positive impact in humanitarian causes and initiatives, particularly in the realm of autism, with initiatives such as Autism Parent Empower and served as an Autism Ambassador, advocating individuals with autism and their families.
PR Campaigner of The Year Award
Helen Georgiou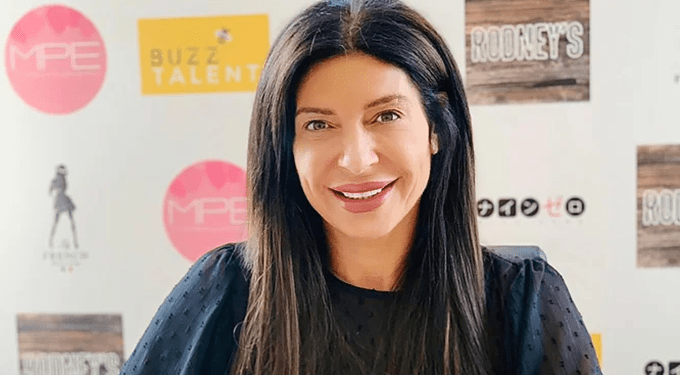 Helen Gergiou receives the PR Campaigner of the Year Award for her exceptional skills in crafting and executing influential public relations campaigns, driving impactful messaging and achieving remarkable results.
Community Impact Award
Duchess Nivin El-Gamal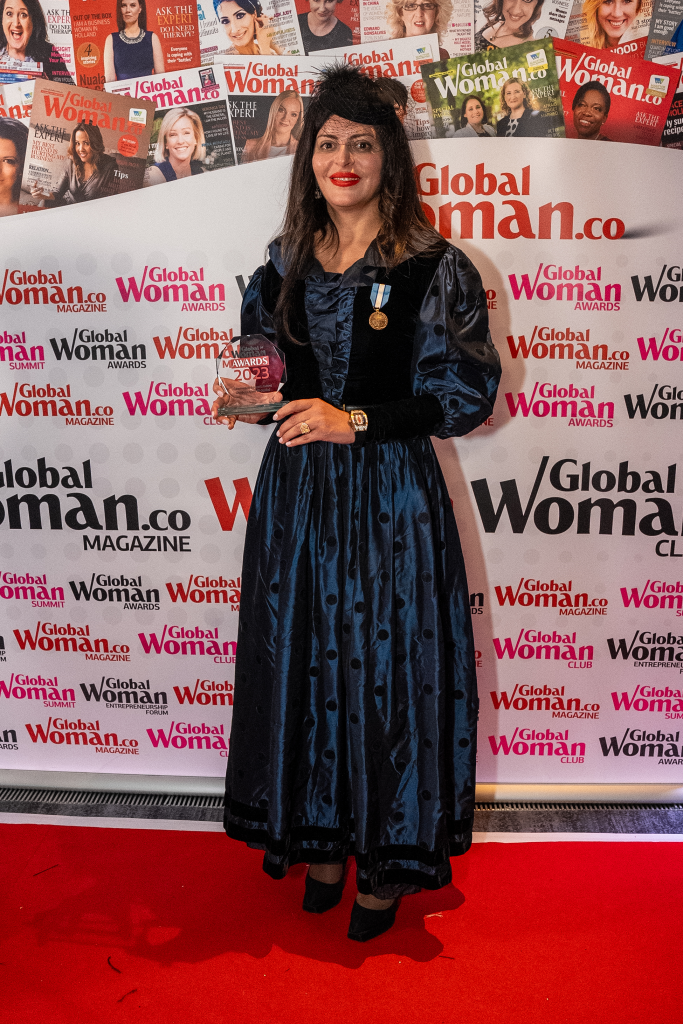 Duchess Nivin El-Gamal is honored with the Community Impact Award for her outstanding contributions to her community, dedicating her time and resources to improving the lives of individuals and making a lasting impact.
Female Founder of the Year
Huma Fakhar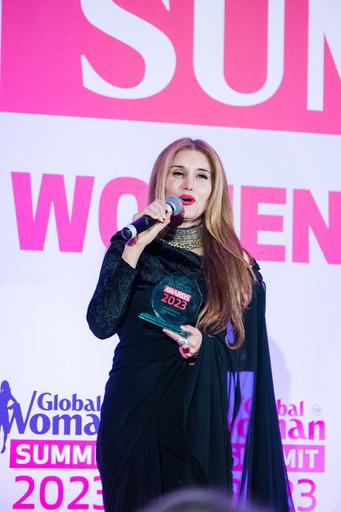 Huma Fakhar receives the Female Founder of the Year award as an exceptional visionary leader who has showcased outstanding leadership, innovation, and entrepreneurial prowess in establishing and growing a successful business. In recognition of her remarkable achievements, the award is presented to Huma Fakhar, Chairperson and Founder of MAP Services Group.
Entrepreneur of The Year Award
Dr. Jenelle Kim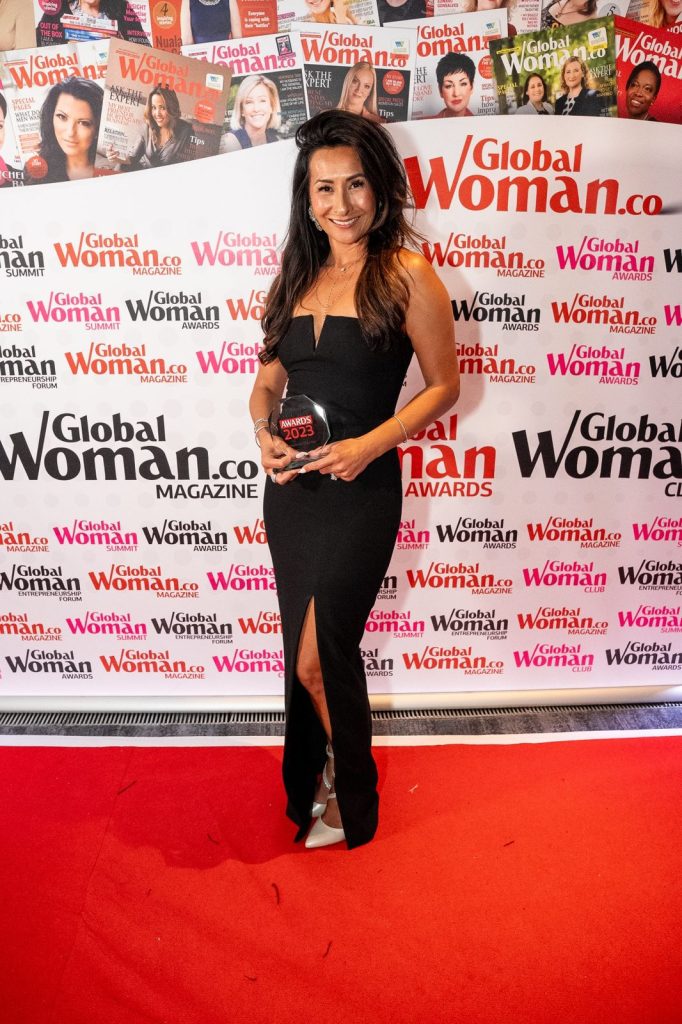 Dr. Jenelle Kim, DACM, LAc, is celebrated as the Entrepreneur of the Year for her exceptional vision, innovation, and remarkable success in building and growing a thriving business that has made a significant impact in the wellness industry. Through her formulas, movements, and philosophies, Dr. Kim passionately merges centuries-old traditions with modern practices. Dr. Kim's exceptional entrepreneurial journey makes her a true inspiration for aspiring entrepreneurs.
Rising Star Award
Yasmine Saad, PhD.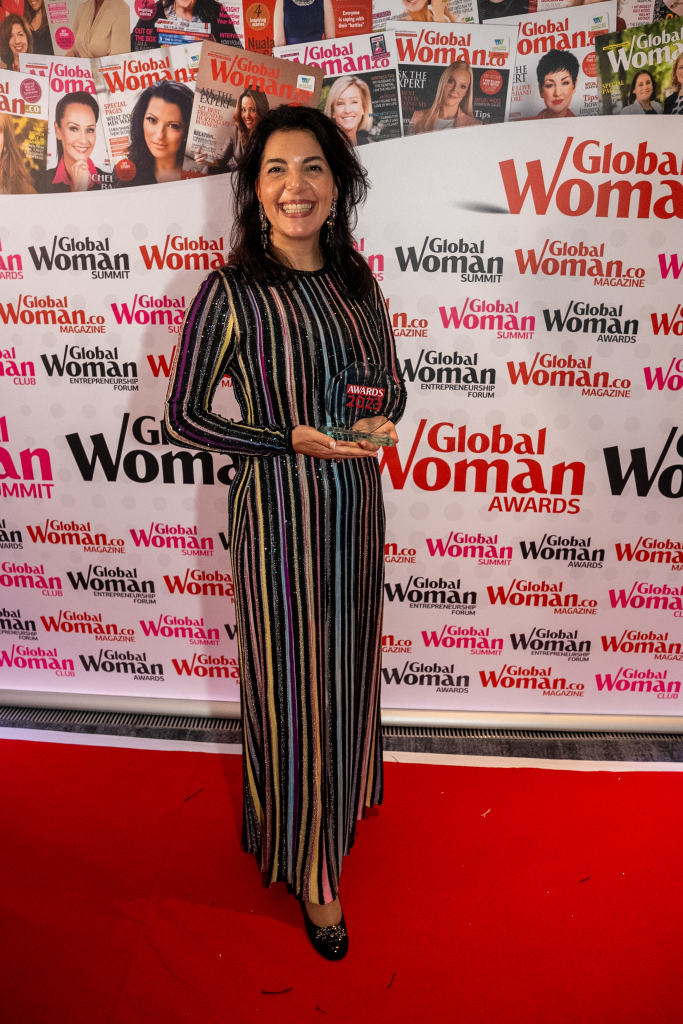 This award acknowledges Dr Yasmine Saad as an emerging talent who has shown remarkable potential, notable achievements, and a promising future, poised to become a future leader and influencer in her respective field.
A special award for spreading Love in this world
Rohini Emanuelsson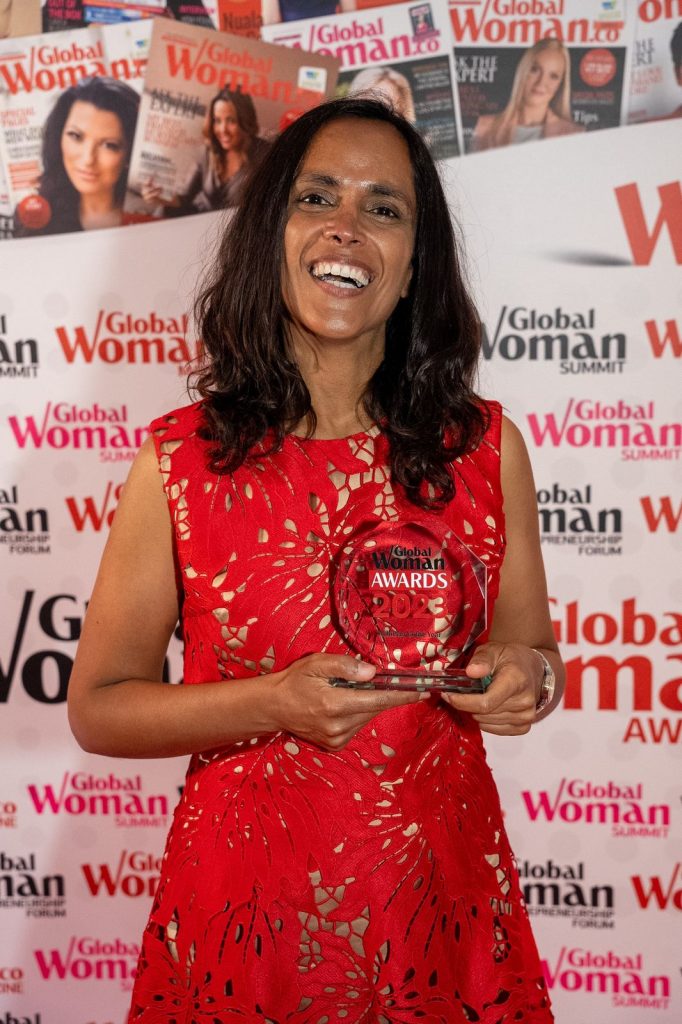 A special award for spreading the love to this world goes to Rohini Emanuelsson: Through her initiatives, advocacy, and use of her talents she has bridged divides, fostered unity, and inspired people to embrace love and kindness. Her dedication to creating positive change at both global and local levels serves as an inspiration, reminding us of the transformative power of love in building a more harmonious and inclusive society.
Next Generation Award
Tanya Hadzhieva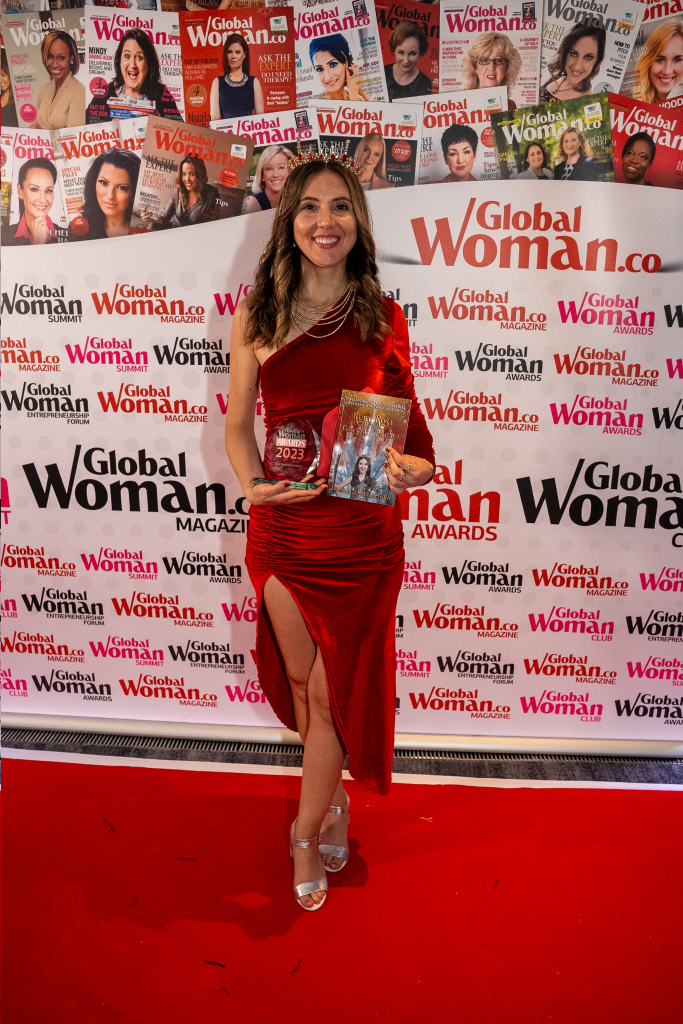 Tanya Hadzhieva Inspiration and a catalyst for change, for her exceptional ability to empower and uplift others. Through her spiritual leadership and wealth of wisdom derived from her personal journey, Tanya Hadzhieva has embarked on a mission to inspire and guide others towards a path of transformation and empowerment.
Influencer of the Year award
Dr. Irene Ching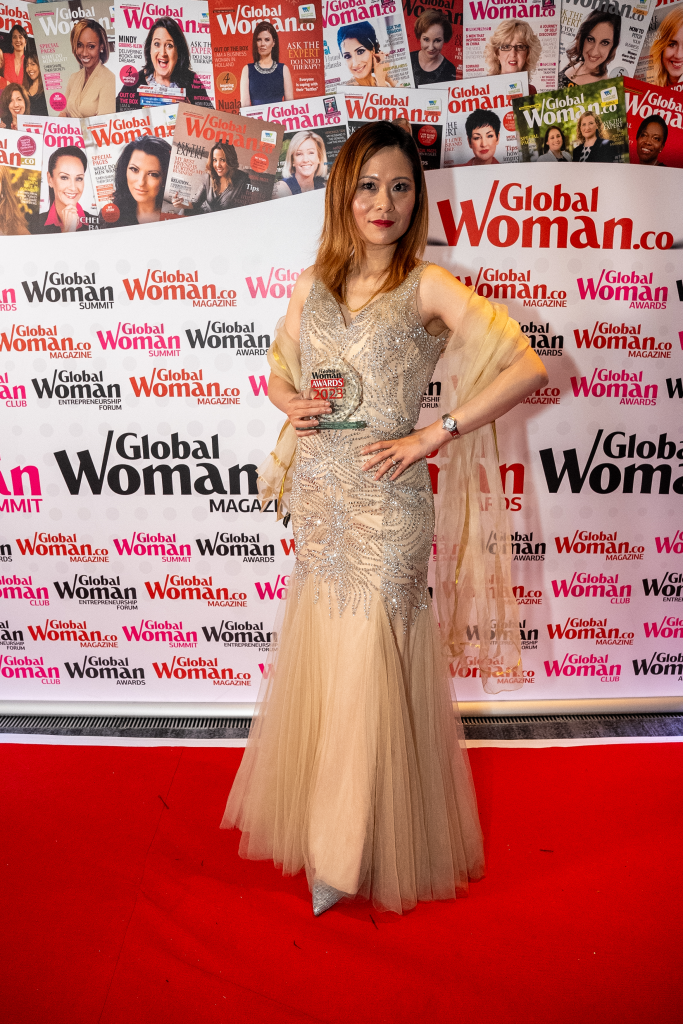 Dr. Irene Ching is a multi-talented General Practitioner (GP) specializing in family medicine, functional medicine, and Antiaging medicine. Passionate about empowering people through a holistic approach, she utilizes innovative and personalized methods to address health concerns. Beyond her medical career, she is a successful property and business investor, a host of the podcast "Be Happy, Healthy, and Wealthy," and a coach and author focusing on personal growth and self-empowerment. An accomplished speaker with over two decades of experience, Dr. Ching remains dedicated to her medical practice in Birmingham, England, and is highly respected in both the medical and entrepreneurial worlds.
Best Director of The Year
Linda Attram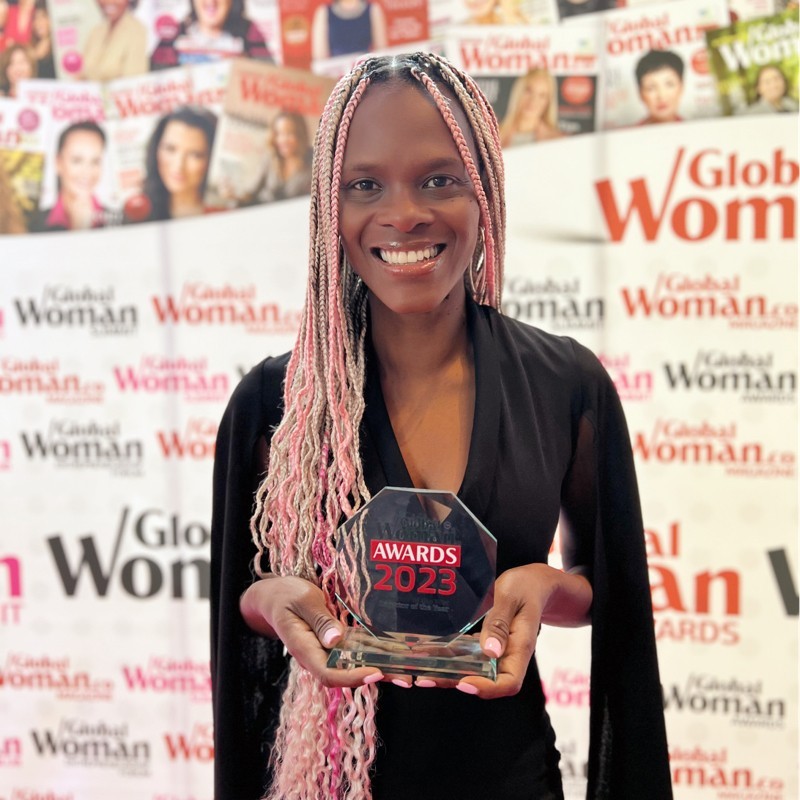 Linda is a highly accomplished Entrepreneur, Property Investor & Developer, Author, Mentor, and International Speaker, and the Founder of "Mothers in Business." She has over 22 years of experience in property investment, with a multi-million pound portfolio in the UK, Caribbean, and Ghana, encompassing various property types. As the Global Woman Club Regional Director in Accra, she actively empowers women in business and property investment. Through her platform "Inspiring Mothers in Business," Linda aims to inspire, empower, and support busy mothers facing challenges managing motherhood and business simultaneously. She is known for her leadership, compassion, and dedication to empowering women worldwide through her Global Woman Club meetings in Accra, which have gained international recognition.
Inspirational Woman Award
Giovana Vega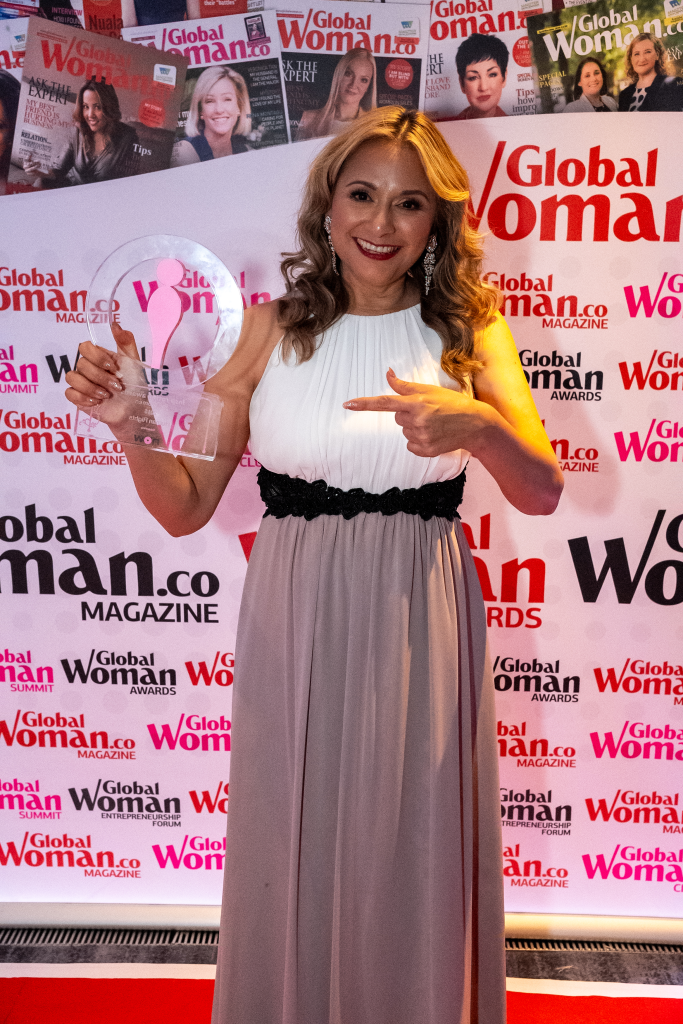 Giovana Vega is a visionary entrepreneur, financial expert, and passionate advocate for women's empowerment. As the winner of the prestigious Inspirational Woman Award at the Global Woman Club's annual event, she has left an indelible mark on the financial industry and women's lives worldwide.
Giovana's achievements, leadership, and unwavering commitment to empowering women have earned her the recognition as the winner of the Inspirational Woman Award at the Global Woman Club's prestigious annual event. Her impact continues to inspire and transform the lives of women worldwide, making her a true beacon of inspiration in the financial and entrepreneurial realms.
Did you enjoy this article and find it helpful? Why not share it with your social media network below?