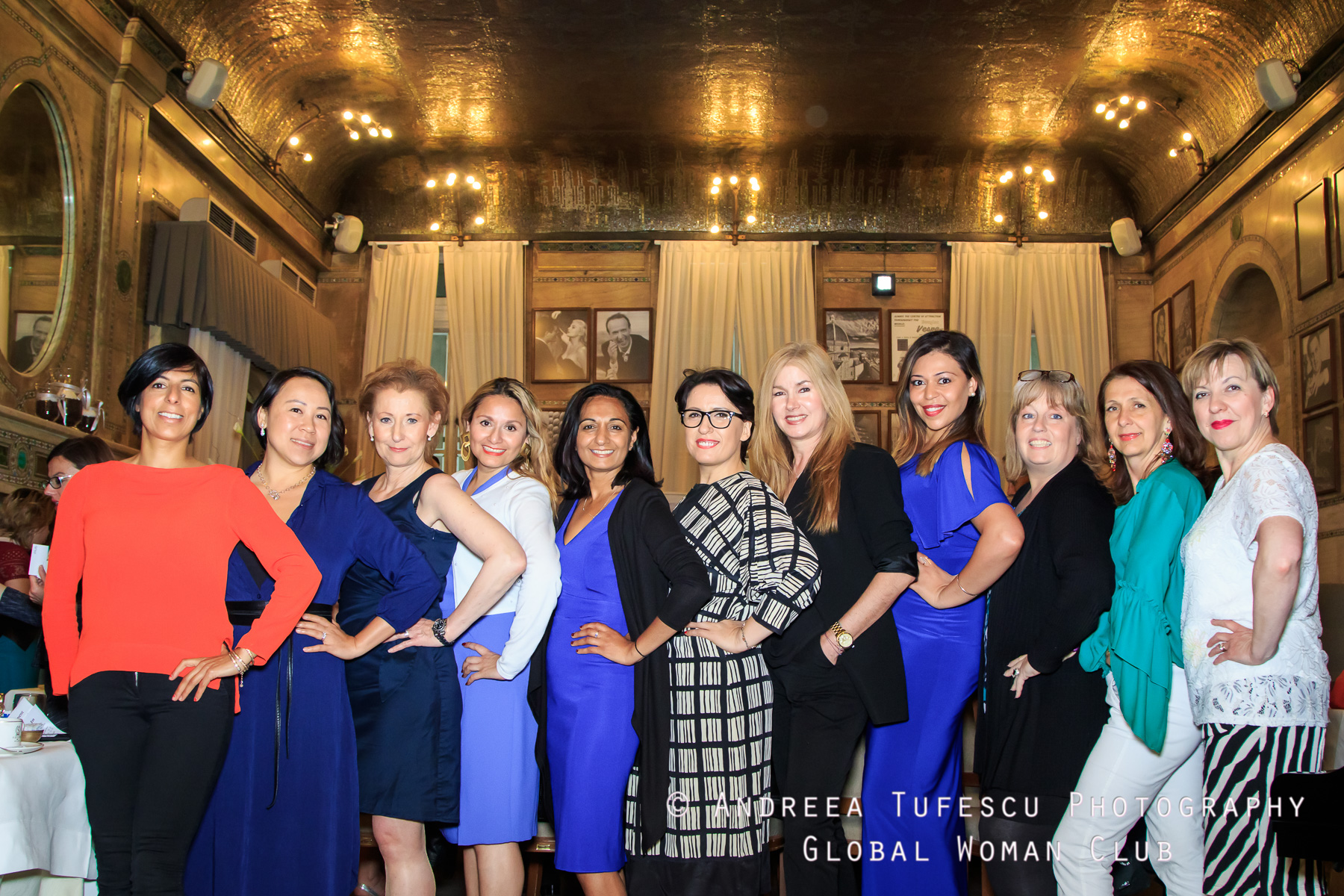 Getting inspired – Global Woman Club breakfast
Getting inspired – Global Woman Club breakfast
By Saira Bilal
On June 12th, Savini at Criterion in Piccadilly was again the venue for our Global Woman business breakfast. Women from across the world of business, both locally and internationally, were in attendance to share their success and the stories behind it. The event kicked-off with a breakfast hosted by Mirela Sula, founder and CEO of Global Woman Club, followed by a series of talks. It provided a great forum for our members to showcase their business, in a relaxed and supportive environment, as well as an opportunity to network, learn from each other and form authentic business connections. The talks covered a variety of businesses, from wealth management, Vietnamese sauces in supermarkets, fashion, self-development, health & wellness, owning the digital marketing space… and so many more. Members present were also given the opportunity to use each other's services through attractive members-only offers.
[rml_read_more] 
While listening to the individual journeys to success, it became clear how the Global Woman platform has also helped them. The networking possibilities provided enable solutions to some of the struggles that entrepreneurs encounter. Chinelo Obi-Nwogu, creator of fashion label ATMkollectionz, who make contemporary Afrocentric designs for women, championed how being part of the Global Woman community has made her so much better at what she does.  
The wider context of women in business was also addressed. Male-dominated industries in particular are still facing a serious gender gap challenge. The lack of women in A.I. for instance, is an issue that one of our new members, Rani Parmar, is passionate about.  As the owner of a business-to-business web & mobile marketing company, she operates in a field where women are unfortunately still in the minority. People who write algorithms about what women want online are indeed mostly men. She explained how she's looking to help conduct further research into this issue.
The main thread throughout this morning was to get inspired by successful women, some of whom have also made it their mission to help others become better versions of themselves. Like Karmin Meckael, a sales & confidence trainer who spoke about her own journey to get where she is today, alongside some of the strategies she uses to obtain personal goals.  
Whether you need someone to help set your financial goals and achieve financial freedom, ideas on how to successfully launch products into the market or get inspired by how other women found their true self and can help you grow to the next level, this was definitely the place to be.
Nothing more empowering than seeing other women from different backgrounds achieve so much!
Event Photos by Andreea Tufescu www.andreeatufescu.com/event-photography
Did you enjoy this article and find it helpful? Why not share it with your social media network below?