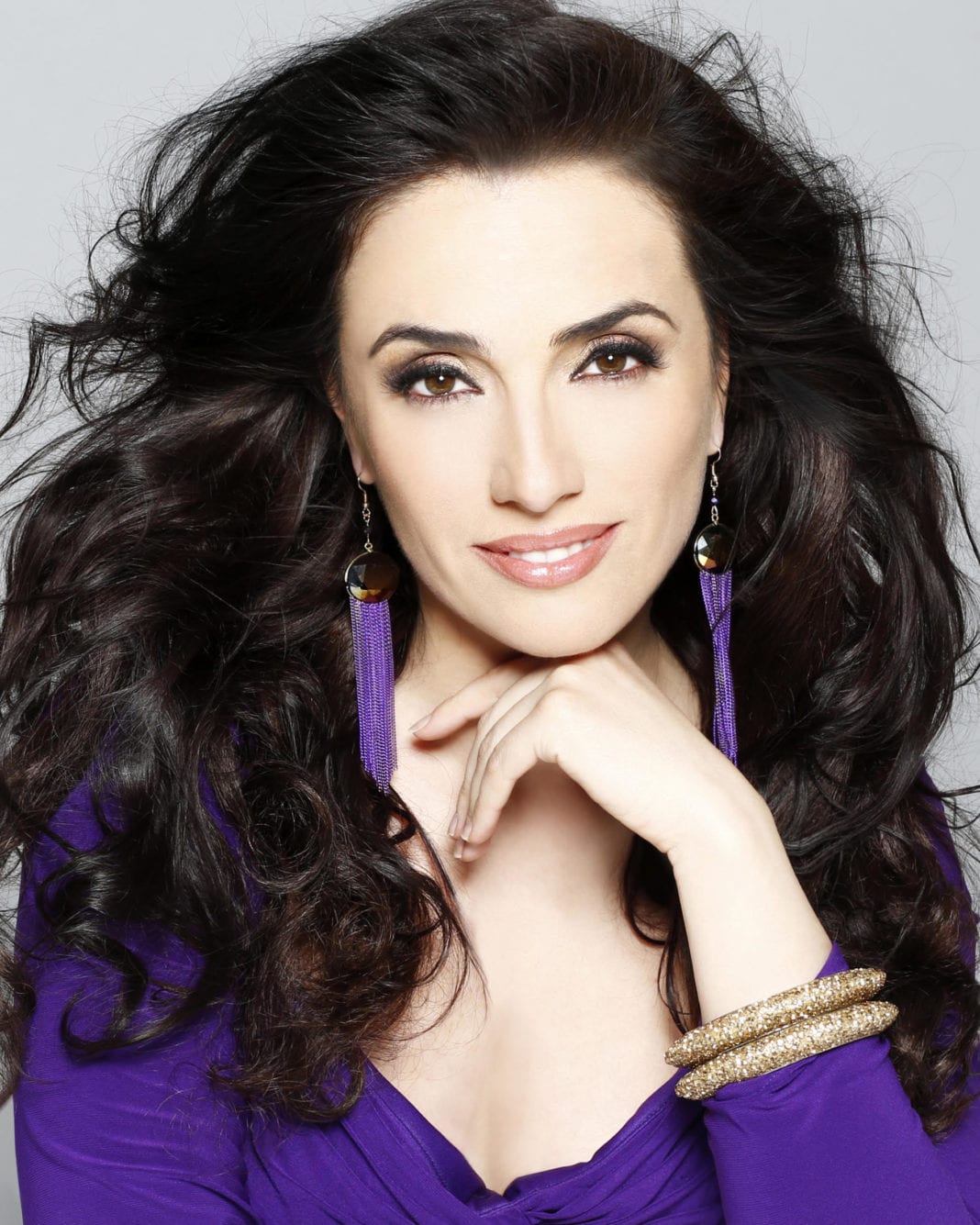 Ermonela Jaho, A Global Woman Diva
Ermonela Jaho

A Global Woman Diva
By Mirela Sula
Ermonela Jaho is originally from Albania but she now belongs to the whole world. This is what I kept in my mind for a long time after I finished this interview with her. People who have seen her performing on stage are fascinated by her magical voice and beautiful aura, which makes her stand out and attract millions of people who love opera music. When Ermonela left Albania many years ago she didn't know how big her fame would be, she was just trying to explore the world and the opportunities that she may find beyond the limited borders of her small country.
With a big passion to sing and invest for herself she kept feeding her dream, which in fact started very small but soon it became bigger than her. It has not been easy, as Ermonela shares with us, and at beginning she struggled a lot to find her place in the world.  As an immigrant she had to start from scratch and work hard to validate herself. A big artist that was hidden and trying to make her living as a stranger in a foreign country, this is how Ermonela started her courageous journey. Starting in Italy, and now travelling all around the world to inspire millions of people with her voice, this exclusive interview reveals how an extraordinary woman is sharing her gift and living her dream.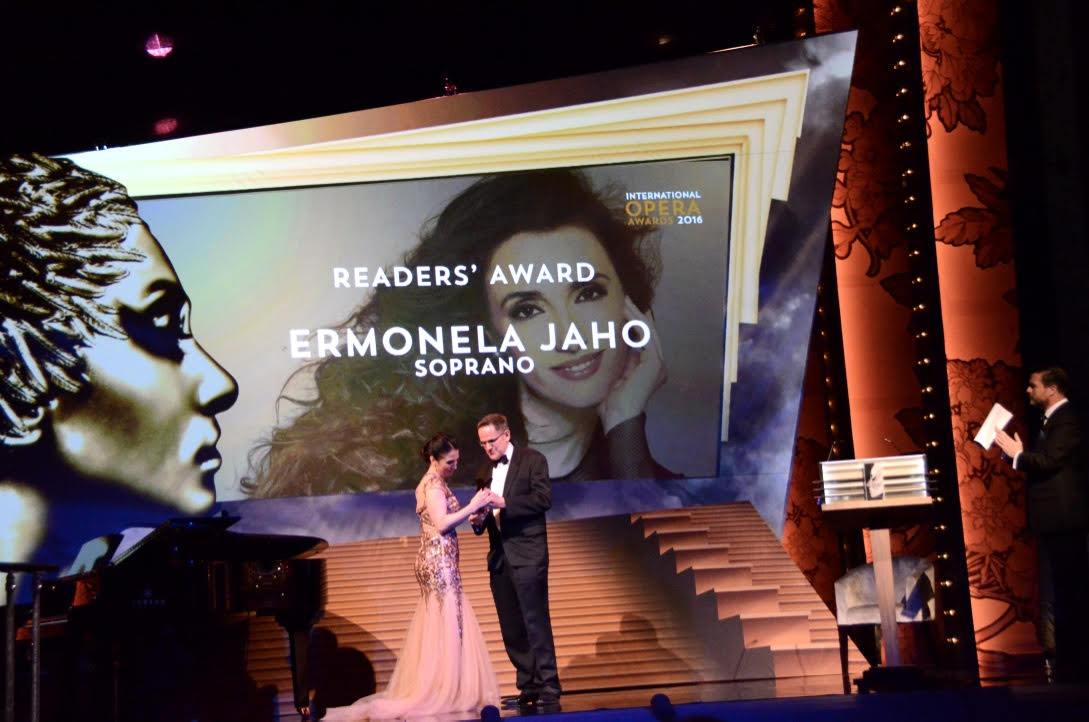 How would describe yourself at this stage of your life? Who is Ermonela?
I am a lyric singer for my career, following my dream every day through hard work and persistence. It has taken quite a few years to become myself. A lot of soul searching, a lot of sacrifices and a lot of self-improvement which has lasted for years and it is a work that never stops.
You are now an international star with many achievements to be admired – how did this journey start?
It started when I was six years old in communist Albania. My parents registered me at the children's music centre in Tirana. I was a timid child and singing somehow made me very happy. They seemed to understand this in me. After a few years there I was thinking towards applying for the artistic high school in Tirana and as a requirement I had to know at least one aria from an opera. At the age of fourteen I went to Tirana to see La Traviata, which was the first opera I had ever seen. I was so impressed and touched by it that I told my brother "I will not die until I have sung Traviata at least once".
How do you remember the beginning of your career? 
Like any journey that lasts a very long time, the beginning is filled with difficulties and insecurities. A profession in performing arts is not exactly the most secure and sure career one can hope for. I remember the jobs as a baby-sitter or at restaurants, that I had to do to support myself through school. I remember my first roles (if you can call them that), I had to purchase my own costumes or sing repertoires that were not exactly mine twice per day. When I think of it today with the knowledge I have now, it was professional suicide. You go through a lot of ups and downs but if you make it, you definitely have something to express through your art.
Who has helped you mostly and has supported you towards success? 
At different periods of my life, different people have helped me in small and big ways. I have always counted on the support of my family in my beginning stages in Albania. Later on different teachers have helped me perfect my singing technique. Actually to this day I still work with my voice teacher to correct mistakes and improve my abilities. A lot of help has also come from my managers, who have believed in me and provided me with the opportunities to further my career.
What do you see as the biggest achievements in life for anyone?
For me it is recognising yourself and finding it no matter what the cost, is a very important achievement. You can be very successful in any field but if you are not yourself you will not be happy. Another important achievement is finding what you love to do for a living and doing it. We often sabotage ourselves by thinking something is beyond our reach but If we start concentrating on it and directing all our energy towards that goal it somehow makes the universe work with us towards achieving it.  The last important achievement I think is finding understanding from the person you love towards realising your common dreams.
Can we know more about your personal life? 
I live my life with my best friend and we both look in the same direction towards our goals. I think we all need a space we call ours that we can retrieve to when we just have had enough on certain days. I think it is very important to keep this space personal and not let anyone else there. It is an absolute must for our sanity.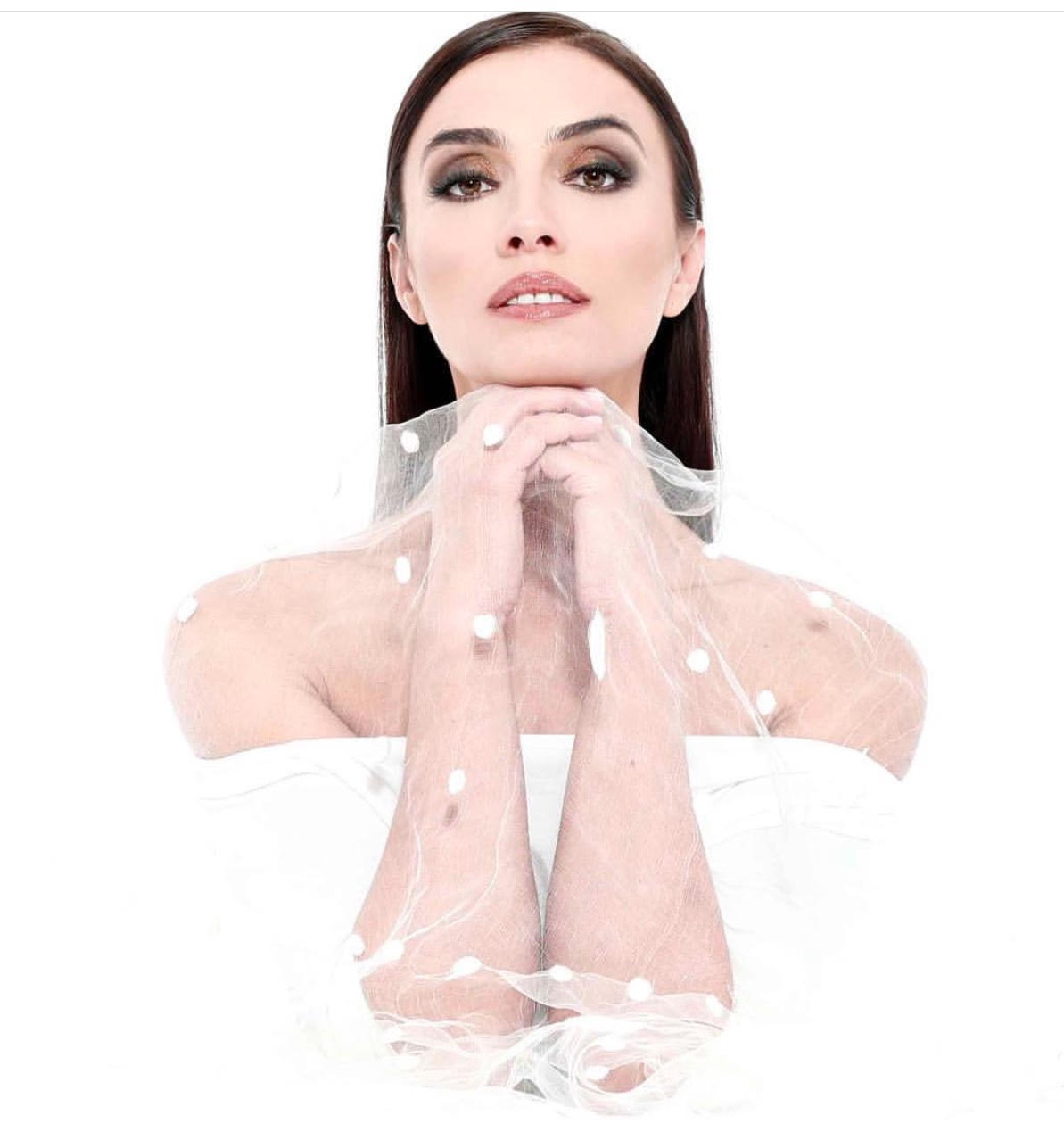 Albania is a small patriarchal country – how significant has your country of origin been for you?
It has been very significant. Almost in every aspect of my life, professional and personal. We are always in a fight with ourselves trying to improve and during this process as we get older and more mature we realise a lot of preset opinions and mentalities that have snuck into us from our origins. As we mature we understand ourselves better and decide to keep the positive aspects and outgrow the negative ones. 
They usually say: "It is 1% talent and 99% hard work". How would you describe your success experience?
I would drop the talent percentage even more, if possible. Almost all that matters to be successful in any career but specifically in mine has been depended on 99% work. I have known a lot of colleagues over the years that were considered great talents or had great voices. Most of them (not to say all) never made it. I think the biggest lesson any teacher can give to his students is exactly that. Talent will get things started for you but unless you have the patience to keep on practicing every day and not getting tired of repetition of boring tasks, you will never make it.
 Now you are performing in the biggest opera houses in the world and playing big characters which made history in the opera field. Have all your dreams come true? 
Yes they have but according to that logic I should quit! I think our dreams grow with us and because of that life remains always magical and interesting. It is true that I have sung with great success in the most important opera houses in the world but as a perfectionist I always look for something better. Better ways to improve my technique, better ways to express myself, better ways to connect with the public. I think I will keep on doing that until I can sing no more.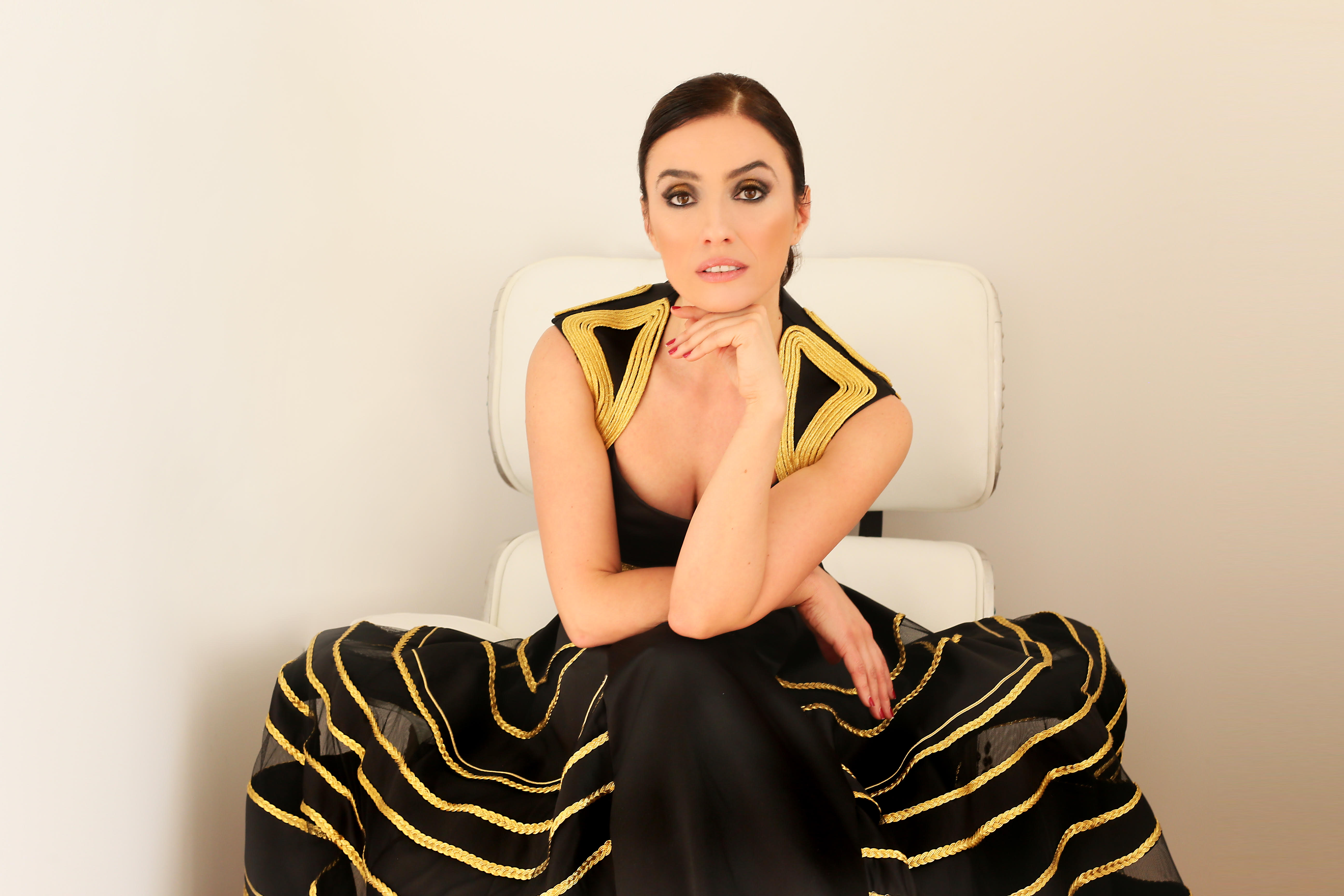 What three tips would you pass on to women who have given up on their dreams?
I would say:
Keep on working towards your dream even if you are stuck, as sometimes the next time we try, things start happening.
Surround yourself with people that are positive and love and support you no matter what
Learn to appreciate what you have achieved and don't be too harsh on yourself.
Where do you see yourself in the next 10 years?
I have no expectations. I have learned that they are to be blamed for our unhappiness. Live every day to the fullest and you have already made the future a reality.
Did you enjoy this article and find it helpful? Why not share it with your social media network below?