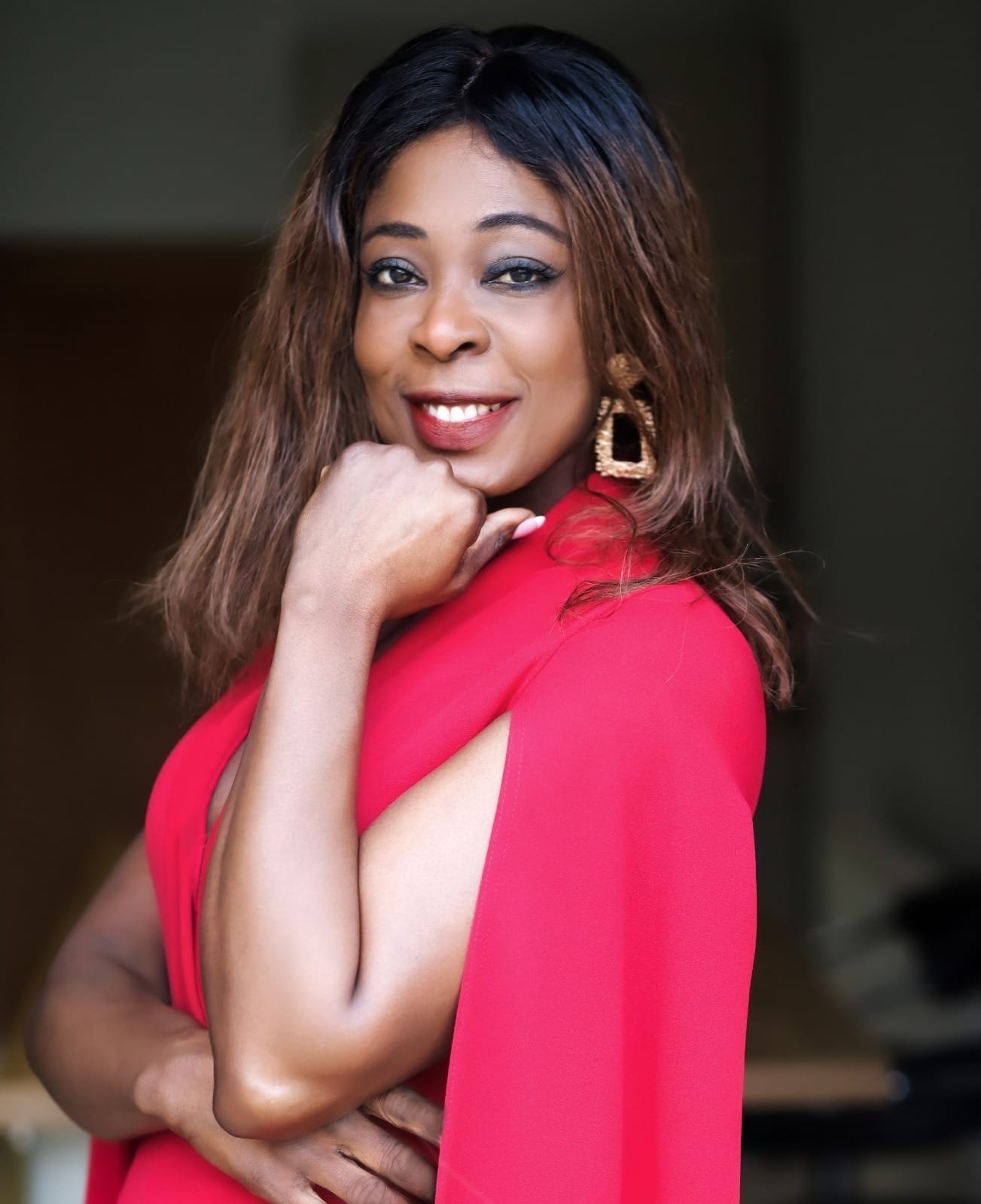 Ena Chartier: Turn Your Fears into Fuel
By Sujany Baleswaran
Battling the feelings of imposter syndrome and struggling to find her voice, Ena Chartier made the daunting decision to leave her career behind to pursue a life supporting others. With her mother's resilience in mind and women empowerment at the forefront of her goals, Ena shares her path from the corporate to entrepreneurial world.
Making a big life change is pretty scary. But know what's even scarier? Regret.
Take us back to your childhood – how much of your upbringing has influenced your life now?
I am grateful for a happy childhood with my parents and siblings. I witnessed my mother's determination as she complained to my father about not being able to work. My father didn't want her to work, so she was available for us whilst he was away on regular professional trips. Having not attended school at a young age, my mother was determined to go to school, and her perseverance touched a teacher who took her under his tutelage and convinced her parents to send her to school.
I grew up understanding that not pursuing your chosen career and not achieving your dreams could leave you unfulfilled with regrets later in life. My parents constantly made me understand the importance of studies. All this made me want to succeed, work hard and be financially independent. And that's what drives me today to work with women, to inspire and motivate them to achieve their goals and succeed professionally and personally.
You made the decision to leave your executive position to pursue a career serving women. What led to this transition? How did your career in the corporate world differ from your career now?
This transition was not easy because although everything seemed fine on the outside, it had become clear that the corporate world was not my real place. After years of hesitation, I decided to embrace my gifts and pursue what I was meant to do.
As a former recruiter helping people on their career path, I have spent many years helping people position themselves and market themselves better to secure their dream jobs. So, I decided to apply what I was saying to others to my own situation in order to follow my own path to success.
My job today is very different – I do work that I love, and I create a greater impact in the lives of others. I am no longer confined to people employed in one company but work with women all over the world. I also have the freedom and the lifestyle that I want for myself.
To work independently has not been an easy path to take, and the entrepreneurial journey is strewn with obstacles. But I consider today that I am in my natural place, and everything that happens to me serves me and rootsme in my mission. Leaving a high-paying position can be a scary move but, as Zig Ziglar said, "Making a big life change is pretty scary. But know what's even scarier? Regret."
Turn your fears into fuel, rise up and conquer your dreams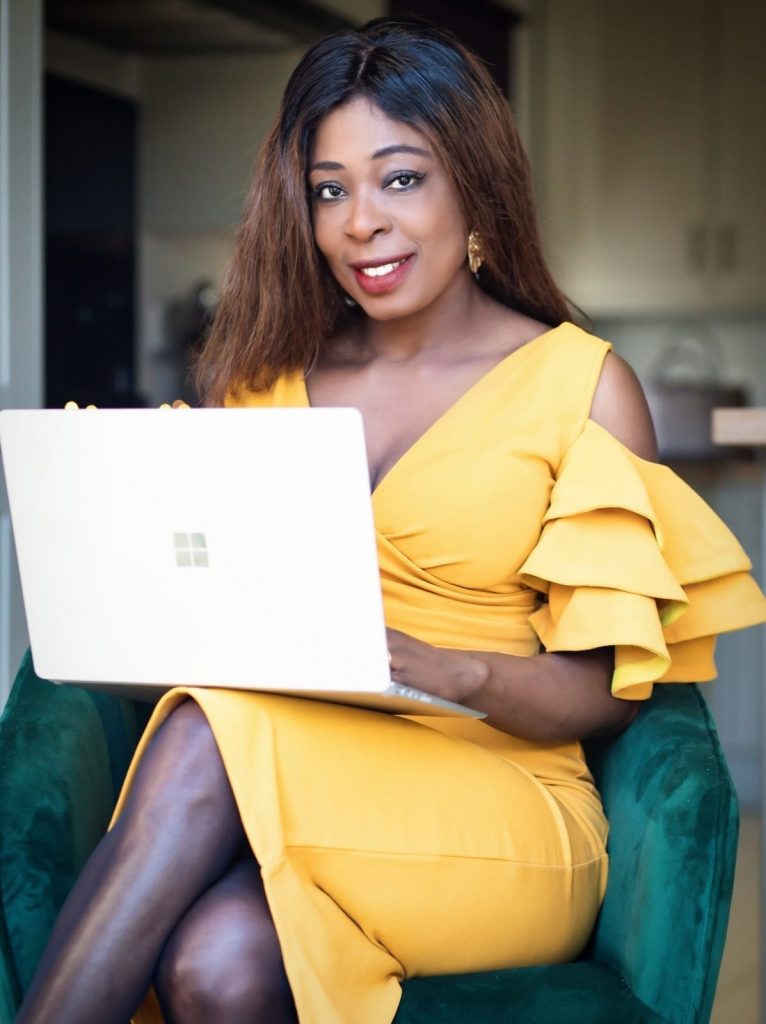 You have a strong educational background and have plenty of experience as well. Education vs experience – which of the two has had the most impact on your career?
The two are complementary. Education makes it possible to learn, to open the field of possibilities, to open the mind. Experience makes it possible to put into practice the education received, to enrich oneself on a daily basis, to discover the reality of working life and relationships. Experience is the school of life, so I would say that everything I have been through has made me the woman I am today. Experience has had the biggest impact on my career.
Before entering the world of entrepreneurship, you struggled to find your voice. Can you tell us more about the challenges you faced and how you overcame them? 
I carried out worthwhile missions and worked on many important projects, but I felt an emptiness deep inside me, and I did not feel fulfilled. It was as if I was missing something. I knew deep down that I wanted to make a bigger impact in the lives of others, but I didn't know what shape that would take. I was not able to determine the next step in my own mind. So, I made several professional transitions. I faced bore-out, and I struggled with depression and putting a name to that was a shock. This dark moment in my life was ultimately a gift to regain control of my life. It was in my quest to get to know myself better and my coaching journey began.
I struggled with self-confidence and also with imposter syndrome. I was more concerned about the gaze of others and I didn't value my accomplishments and I often did not feel enough. Working with a coach helped me to discover my purpose, know my values, step into my power and find my voice. From that moment, I knew that I could no longer hide behind status and a good salary and that I had to answer my calling.
What does female empowerment mean to you?
The empowerment of women is a subject close to my heart because, for me, women have always had and will have a great role to play in this world. Women can have it all, make their own choices, break free from limiting beliefs, unlock their potential, and succeed professionally and personally.
I am a women's rights advocate, and empowering women is part of my mission. It is for this reason that I founded my association "Maëna" dedicated to the education of girls and the empowerment of women. Thanks to this, I can personally contribute and hopefully make a big difference in the lives of many women.
What is one piece of advice you would give to women who are struggling to find their purpose?
Sometimes, we need someone else to help us uncover our purpose. Your purpose is already inside you. You just need to uncover it and start making a difference in the world. If you want to live authentically, you first need to be aware of who you are.
Your purpose is your essence, your uniqueness. Finding your purpose is essentially finding what sparks the light in you so that you can impact the lives of others in a way that fulfils you too. Your purpose aligned with your talents, your gifts and values will make you become a brilliant woman leader and will give meaning to your life. Uncovering your purpose will help you build a life, a career, or a business aligned with your mission.
Did you enjoy this article and find it helpful? Why not share it with your social media network below?