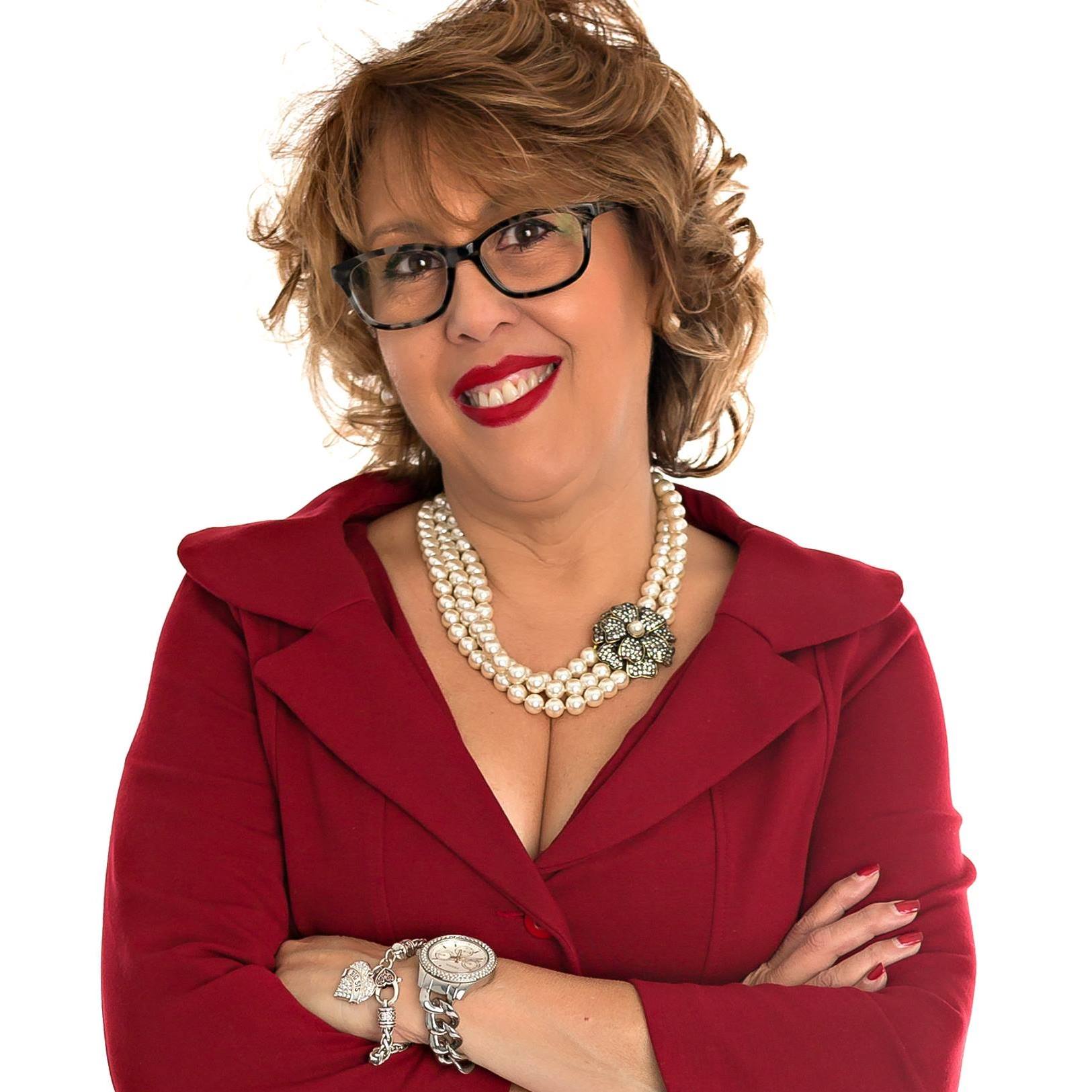 Dr. Nilda Perez: I was raised to be a foresight strategist
Dr. Nilda Perez

I believe I was raised to be a foresight strategist
Dr. Perez has more than six years' experience in foresight strategies and holds a Doctorate of Global Business & Strategic Foresight, a MSW in Clinical Social Work and a BS in Social Science. She is a Certified Coach specializing in Business Strategies, Executive and Professional Coaching. She is also an active member of the Association of Professional Futurists. Her aim is to prepare entrepreneurs and organizations to become thought leaders. She works with those who desire to create breakthrough ideas, initiatives and implement proven business strategies to catapult their business.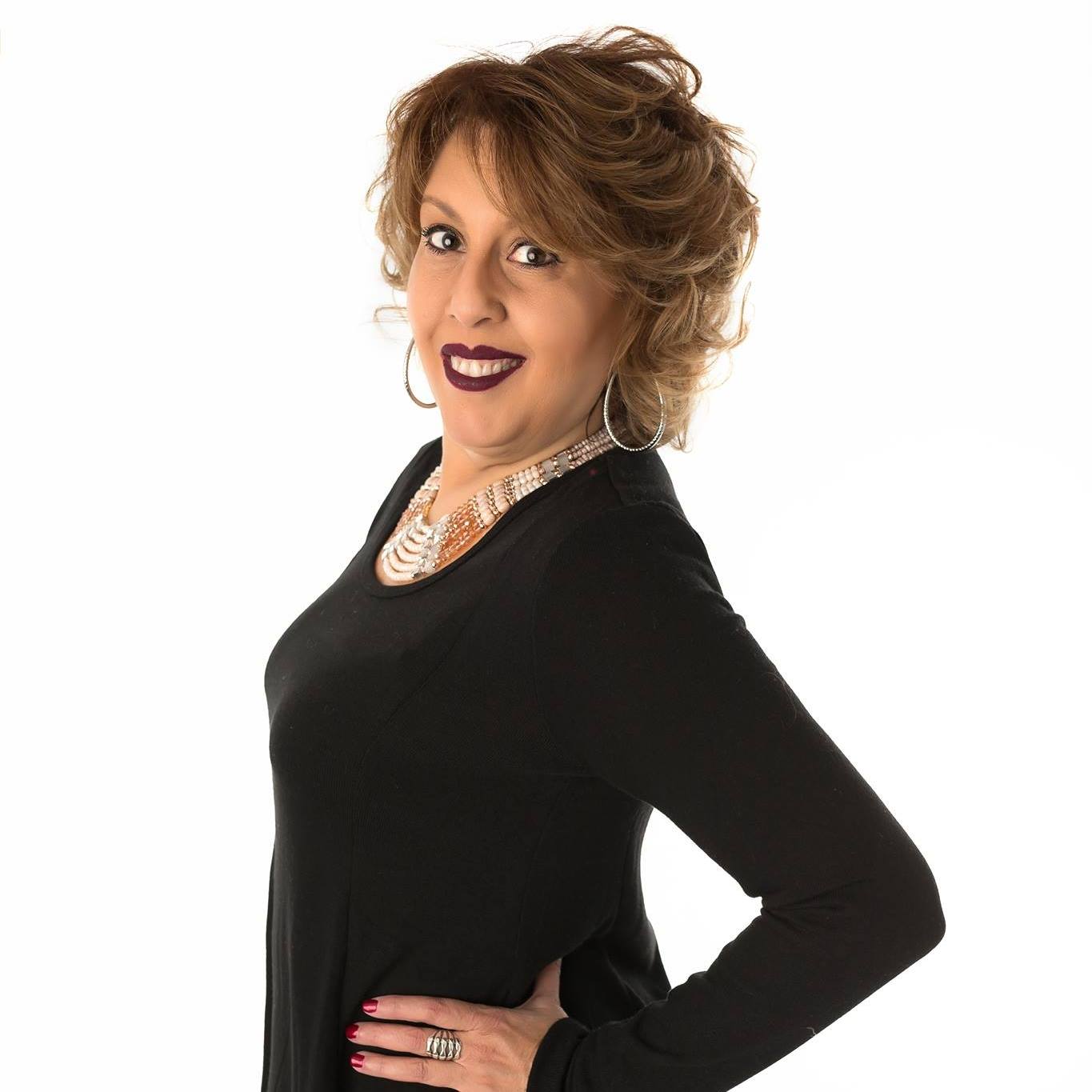 What is your background and where did you grow up?
I am a native New Yorker from Latino descendent Peruvian (mom) and Puerto Rican (dad). My dad and mom met in New York and raised myself, the eldest, and two other daughters. Dad was a construction contractor but when I was about five years old he decided to start his own business. He found a locale that had burned down and he thought that would be a great pastry and coffee shop. He stood in front of the locale and would talk to people and asked them if they thought it would be a good idea to have a pastry and coffee shop in this venue.
My father did market research in the 1960's way before small businesses even thought about this. He built it and it was very successful. This made him do it again and again. By the time I was ten years old my father owned five businesses in pastry, pizza, caribbean spanish food, and travel. All of which he did very successfully.
What's interesting is that my father never learned how to speak English although he was living in America, therefore, at home we only spoke Spanish. There were several things that materialized as a result of my upbringing: a) I am throughly bi-lingual, I speak, read, write, and communicate in Spanish. b) I am focused and do not allow stumbling blocks and challenges to get in the way of my goals. c) I think creatively when trying to achieve a goal. d) I detect and recognize potential in everything I do including businesses.
My business savviness came from my father and my discernment and analytic mind came from my mother. 
I believe that I was raised to be a foresight strategist, because I think analytically and strategically. The reason why I link it to my upbringing is because my sister and CMO (Chief Marketing Officer) thinks like me and understands the way I process things. I went to inner-city schools, went to college as an adult (age 28) yet I was able to be very successful in all my jobs because of my systematic and detailed thinking.
My business savviness came from my father and my discernment and analytic mind came from my mother. Today, our business has thrived because of our cutting edge methods and dedication to innovation.
How has being a multi-language speaker helped you in your life on a personal level?
Being bi-lingual has helped me throughout my life and career through till today. Because I was raised with Spanish being my native language at home and English my second language outside of the home I am very comfortable with both languages. Being throughly biingual (speak, read, write) has also opened doors throughout my career and now with my ability to speak on more platforms in both English speaking and Spanish.
Why did you become interested in business foresight strategies?
Late 2007 I lost my job as a Regional Director of Mental Health services. I couldn't find another job since the economy suddenly changed in 2008. I am a Licensed Clinical Social Worker and had a small therapy/counseling practice so I decided to build on this and create a sizeable business from this small practice. When I decided to build it up I knew there were thousands of therapists in my area alone, even more in the state and nation. If I was going to compete in such a saturated market I had to do something different. I had to make myself seen, and for that I had to do something to spotlight me. Since I already knew the number of therapists, I started looking at who people with problems would go to before or rather than going to a therapist/counselor. I learned that they would go to a clergy and/or a motivational coach/speaker.
I saw it as only natural to position and market myself as a Life Coach who used a spiritual approach to counseling. This made all of the difference in my practice. All of those who did not want to be diagnosed or identified as mentally ill chose me. All of a sudden I had an influx of professional baby boomers coming to me to help them establish a business much like I had because they had lost their jobs and needed to redefine themselves. In 2009 I enrolled in a business doctoral program that focused on business foresight strategies. Here I learned the significance of being vigilant of trends that impact our future. When I realized that there was a way to forecast and plan for my business' future in such an uncertain world, my heart leaped! By looking accross industries and constantly innovating and improving one's business I realized my journey had led me to the perfect merger.
When I realized that there was a way to forecast and plan for my business' future in such an uncertain world, my heart leaped! 
I learned that innovative improvements had to be the norm. By having a conscious and well founded awareness of trends prepares you for impending shifts, and postures you to create well calculated strategies that will place you ahead of any shift. Having this understanding was revolutionary, not just to my business but also to other businesses. And this led me to teach business foresight strategies to companies. Then I shifted to teaching small businesses because they are a lot more agile and adapt faster and better.
When small business grasp that In this rapidly changing era innovative ideas are key, they are willing to make the changes necessary. By having foreknowledge, or an image or duplication of the future in your industry, you can create exceptional ideas. And with this knowledge, even the smallest business can create a great idea that will disrupt your enitre industry and take the world by storm. This information has sent me on a journey to change businesses, lifestyles, and families.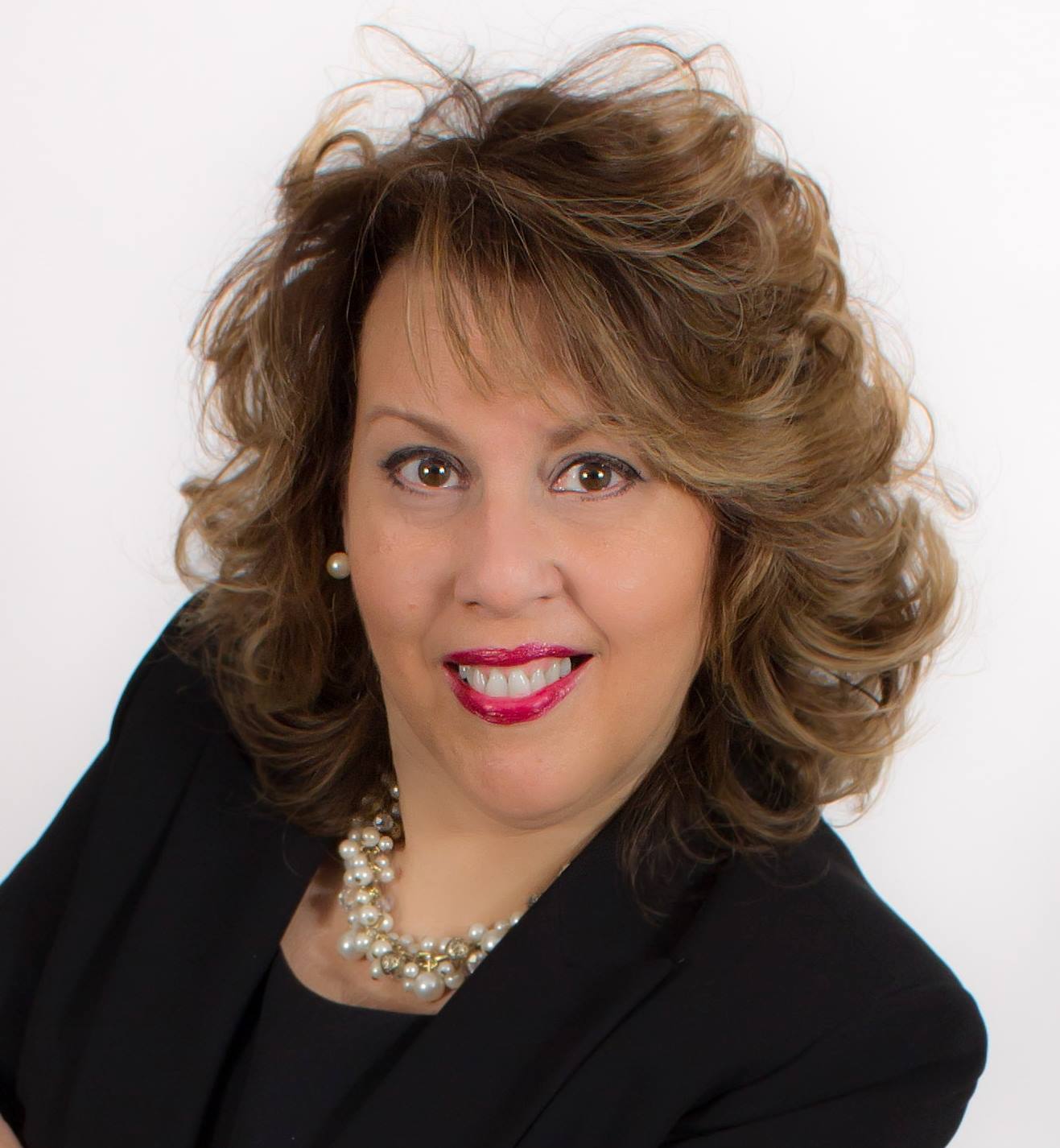 Who were your female role models while growing up?
Honestly, for many years I was an anomaly in my family, and in my circle of friends. I was the first to go to college and complete it. I was the first to have huge aspirations. My dreams and goals were bombastic and way more than i could achieve on my own. I was the first to actually dare "think" that I would do something remarkable in my life and help thousands. In the words of Matthew McConaghey (YouTube – Oscars Best Actor speech) I had to become my own role model and look up to myself in 10 years, and then 10 years after that, and 10 more after that and I still continue to set my standards higher and compete against myself. However, today I am blessed to have wonderful role models such as my cousins Lisa Miller and Jacqueline Oberst, who have achieved their set goals through perserverance and tenacity.
The industry you are in is mostly male dominated. What has been the biggest challenge for you as a woman, to take a lead in your chosen field?
Futurists are few and far between, female futurists even less. When you are discussing, teaching and being an influencer of innovation there are even fewer women. This is challenging, because men do not necessarily want to hear or learn from a female helping them create innovative ideas, especially in their businesses. When I do my job I do not focus on my challenges, i focus on those who need and want what I have to deliver. I feel a need to ignore any adversity and stay attentive to carving out my space without being intimidated.
I have learned to be resilient and confident in my space and ignore the negative voices that come from males. What I have found is that those who have little or no interest in being innovative say "I have no idea what you do and what you mean by foresight strategies, I have no idea what a futurist is or does and honestly have no interest in learning." But I find that this is not gender specific. Yet, those who want to learn or have an interest in being a thought leader, they pay attention.
What are your biggest fears or barriers? Could you name 3 things that you do to ease or deal with this fears and barriers?
I have always been goal oriented. I do annual projections for four areas in my life, my personal life, my finances, my business, and my spiritual life. I set objections, detail the steps to reach them and review each quarter how close I am to achieving the goals. I find that this has kept me from living in fear. Because of my vigilance of barriers and challenges and my details to meet my objections. I have learned to perceive barriers as challenges and there to stretch my mind, my spirit, my creativity. This is how I am able to overcome barriers. I have created a method to conquer fears and barriers. Here are the steps as I do my quarterly overview.
I assess why "I" view this as a barrier (is it a real barrier or is it my imagination)
I decide if this barrier has a simple or complex solution
I determine what it will take to implement that solution
I appraise what lesson there is in this barrier in my life/business
I have learned that when I address barriers and challenges in this way, there really is no time or attention paid to fear. Fear needs attention and concentration, therefore if you focus the attention on the solution to the barrier you find there is no time for fear. When I determine that there is a solution that I have to find there is little time for fear, as I focus on finding and implementing a viable solution.
What is your business that you are running today and what are the next 5 years going to look like for your business and your personal life?
As a futurist/foresight strategist I always look at my business (and teach others to do the same) from a past, present, and future perspecitve. As I analyze the trends in my industry I continue to implement small changes that make a substantial difference. This means that there are consistent innovative changes being made. A large part of foresight strategies methods lends itself to looking up to 25 years out in one's industry. Although no one is expected to read the future there is enough evidence that yields itself to make pretty acurate predictions.
Where I see Foresight Strategies Group in five years is being leading in instructing small and medium businesses on foresight strategies. This will enable them to forecast, prepare and chose their desired future. In five years I expect to be positioned to teach thousands of businesses how to detect the trends in their industry and position themselves for no competition. I expect that in 5 years I would have perfected my systems, processes, and trainings. We are an innovative company that is always looking at trends to improve and perfect our very own operations and techniques to keep our deliverables cutting edge.
What would be your top advice to a woman that wants to become successful as a business advisor?
I believe that women are strong, resilient, and tenacious. The women that follow Global Woman magazine have either already identified their strengths and are answering their life calling or they are in the process. And it is to these women that I will share that in your business you must position yourself to stand so far away from your competition that you no longer have any competiton.
In your passion for your business there are 5 things that must become your daily obsession. These 5 Steps will change the life of your business today and through the future:
Scan for trends in your industry – when you know the trends you can forecast opportunites and threats.
Predict your possible future – make choices that will position your business for massive growth.
Create innovative ideas – continue to use trends to make changes that are innovative and creative.
Provoke and disrupt your industry – create innovative ideas that will change the way your industry operates.
Eliminate any competition – when you follow each of the steps above you dissolve all competition and separate your position.
This informational era has changed the way that we do business. Globalization has broadened our trade and communication abilities while simultaneously widened our competition. Therefore, by staying in continuous vigilance of trends and creating disruptive innovative ideas, you separate from any competition and ensure sustainable growth.
Did you enjoy this article and find it helpful? Why not share it with your social media network below?